GLVC Week One Preview
September 1st, 2021 10:00pm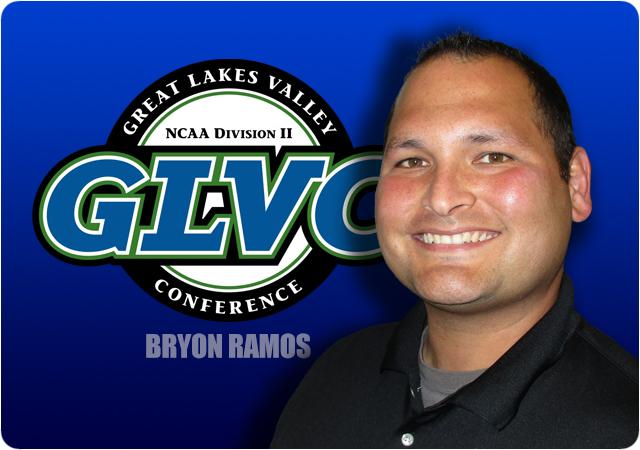 Thursday 9/2/21
*Game of the Week*
#25 Angelo State at #23 Lindenwood
After not playing a single down of football in 642 days, I fully expect Lindenwood to be foaming at the mouth for real live competition. I also expect them to have some rust that will need to be shaken off. Unfortunately, they'll have to do it against a team that ranked third in scoring defense in division two in Angelo State. The Rams bring back a significant amount of their production from 2019 including leading tackler Hunter Kyle and cornerback Devin Washington who pulled down an eye popping seven interceptions.
Offensively, it seems Angelo State transitioned into a more run heavy offense during their shortened 2020 season. The Rams averaged just under 250 yards per game in 2020; over 100 yards more per game than they averaged in 2019. They return their leading rusher, sophomore Alfred Grear who scored eight touchdowns in only four games while averaging 118 yards per contest. Considering what their defense brings to the table, it's clear that Angelo State wants to suffocate you with their defense while shortening the game with their running attack.
This is going to be a tough test for the Lions no doubt. But I believe the Lions are also a tough test for Angelo State. With a Harlon Hill contender on one side of the ball, and an NFL prospect on the other, the Lions will be a tough out for anyone.
I believe the winner of this game will be determined by what happens when Lindenwood has the ball. Cade Brister can be a magician of sorts, but 642 days is a long time. Add in the fact that the Rams bring in an elite level proven defense that's nearly completely intact, and I see them squeaking out a relatively low scoring affair on the road. The Lions will find their groove late in the game but ultimately run out of time.
Angelo State- 23
Lindenwood- 21
William Jewell at Colorado Mesa
William Jewell will make the 13-hour drive west to Grand Junction to face off against Colorado Mesa. The Mavericks have plenty of new faces at skill positions heading into the season but return four of their top five offensive linemen. They also bring in a pair of South Dakota State transfers in quarterback Karst Hunter and running back Avian Thomas. The defense is orchestrated by former Lindenwood assistant Brandon Anderson, who's defense allowed only 12 points per game in the shortened 2020 season.
The Cardinals may have an opportunity to see if their efforts at improving their defense pay off if it takes CMU some time to gel with all the new faces. However, even if the Mavericks get off to a slow start offensively, I think their defense keeps them in this game and CMU pulls away to win their home opener comfortably.
William Jewell - 13
Colorado Mesa - 31
Missouri S&T at South Dakota Mines
Coach Charlie Flohr will no doubt have the Hardrocker's offense humming with the return of running back Ahmad Lewis. Lewis totaled 1,385 yards and nine touchdowns in 2019. The question will be if he was able to address defensive issues from 2019. South Dakota Mines opponents averaged over 400 yards of offense per game in 2019. The shortened 2020 season suggests improvement as the Hardrockers held opponents to less than 350 yards. However, I think the Miners offense will prove to be a bit too much to hold in check with their relentless two headed attack of Payton McAlister and Aaron Moya. If Brennan Simms is on his game, I could see S&T putting up big numbers. I think overall this is an exciting, high scoring affair. Giving the edge to the Miners with the more experienced QB and reliable run game.
Missouri S&T - 42
South Dakota Mines - 38
Saturday 9/4/21
UT-Permian Basin at Southwest Baptist
This game has only officially been on the schedule for about five days, so it will be interesting to see how each coaching staff approaches this game. UTPB seems to have taken major strides since 2019 when they finished with a 4-7, going 5-0 during the shortened spring season. I'm excited to see if Cooper Callis can pick up where he left off in the spring. My gut says this game will be closer than many probably expect given SBU's 1-2 spring record. In fact, I'm going to give the nod to the Bearcats at home.
Texas Permian Basin - 35
Southwest Baptist - 38
Truman State at Davenport
Greg Nesbitt is 1-6 against GLIAC opponents after defeating Wayne State (MI) last year. I think he makes it two straight this Saturday. I expect Nolan Hair to continue his progression as one of the better quarterbacks in the conference. The young signal caller is surrounded by a bevy of weapons at his disposal to help make his job easier. I expect that the Panthers will keep pace led by fifth year senior quarterback Deondre Ford, but Truman pulls away in the fourth quarter on the back of the strong running game of Cody Schrader.
Truman State- 27
Davenport - 21
Northern Michigan at McKendree
This will be the third time NMU and McKendree face off in four years, with each team taking one contest. The Wildcats haven't played a game since November of 2019, while McKendree went 1-1 in the shortened GLVC spring season. NMU does return six all conference players from the 2019 team that handled the Bearcats, however I see McKendree getting their revenge as NMU shakes off the rust. I predict that Turner Pullen will look more comfortable with Steven Towns back and make the plays needed to win.
Northern Michigan - 21
McKendree - 25
Midwestern State at Quincy
Whoever ends up calling signals for the Hawks may be in for a long game as the Mustangs racked up 12 sacks over a three-game spring schedule. If they can find a way protect the quarterback and open up holes for a very talented Jalen Griffin, I could see Quincy giving the Mustangs a run for their money. As with most games, it will come down to what happens in the trenches. In the end, I think Quincy is just too young and too thin right now to win a game like this.
Midwestern State - 34
Quincy - 13
#15 Indianapolis at Saint Xavier
Having to predict what an NAIA school is going to be like before the season can be a bit of a challenge. Having followed Lindenwood for 20 years, I know this firsthand. NAIA teams are also at their most dangerous in terms of upsetting a D2 team at the beginning of the season because depth isn't as much of a factor when most everyone (should be) healthy. The Cougars look to be set up for another good season in returning much of their production from the 2020 season. But, top 15 D2 schools should be able to handle most NAIA programs. The Cougars have some talent to make plays, but the Greyhounds will put this one away early on the back of a big performance by Toriano Clinton.
Indianapolis - 44
Saint Xavier - 20