2022 GAC Season Preview
August 26th, 2022 10:15am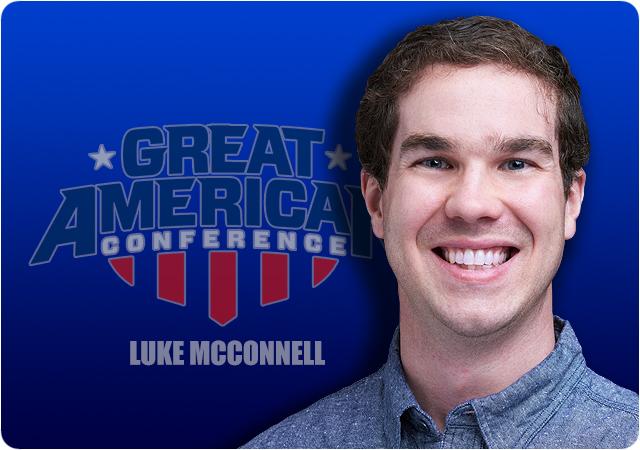 Welcome to the 2022 edition of Great American Conference football. It's a new year, full of new possibilities, high probabilities, and pie-in-the-sky optimism. It's the 11th year of football for the GAC, and each year the conference has produced entertaining battles throughout the season.
Plenty of questions abound in 2022, as the effects of the cancellation of the 2020 season due to COVID-19 continue to play out on rosters across the league. The transfer portal has increasingly become a factor, as more and more FBS and FCS transfers find their way down to the D2 levels.
Only three schools have won a GAC title in its existence—Harding, Ouachita Baptist and Henderson State—but the gap has certainly shrunk between those three and the rest of the league over the years. It'll take a tall order to add a new member to that short list of champions, but perhaps 2022 could be the year.
Before we get to our matchup previews for Week One, let's take a look at the conference from top to bottom. The order of teams is the preseason coaches poll rankings.
1). Harding (No. 9 D2Football.com poll)
The Bisons won the conference last season and are the preseason pick to win the conference once again. While the Bisons' flexbone offensive attack poses unique challenges, it's the Bisons defense that makes them such a difficult opponent. Harding was fourth in the nation in scoring defense, giving up just 12.8 points per game, and seventh in total defense, allowing a paltry 250.7 yards per game. Jay Marshall (36 tackles, 2.5 sacks) and Dre Hall (7.5 TFL, 4.5 sacks) are back to anchor a formidable defensive line, which will probably be the strength of an already strong unit. Cade Pugh will help lead the secondary after recording 46 tackles last year, along with Oric Walker and Grant Fitzhugh.
Offensively, the Bisons said goodbye to fullback Cole Chancey and quarterback Preston Paden, but do return Omar Sinclair who rushed for 878 yards and six TDs last year. 2021 backup quarterback Peydon Harlow, who appeared in 10 games last year, is probably the favorite to be the new signal caller in Searcy due to his experience, but redshirt freshman Cole Keylon shouldn't be counted out. We could definitely see both into the season.
2). Ouachita Baptist (No. 17 D2Football.com poll)
Last year was the first time the Tigers didn't find themselves on top of the standings since the 2016 season. Like Harding, the Tigers are not the flashiest bunch, preferring to ground and pound on offense while smothering the opposition defensively. The Tigers finished fourth in the nation a year ago with 287 yards per game on the ground. They were also second to Harding in the GAC in both scoring and total defense.
Leading that rushing attack last year were TJ Cole (1,530 yards, 17 TDs) and Kendal Givens (743 yards, 23 TDs). Both are back along with leading receiver Connor Flannigan (339 yards, 32 receptions). Quarterback is an interesting position, as Grant Allen (1,020 yards, four TDs) returns after starting all 11 games a year ago. However, Riley Harms, who transferred into the program a year ago, is an intriguing option as well.
Defensively, the Tigers return Anthony Freeman (14 TFL, 7.5 sacks) up front, coming off a monster season. Leading tackler Terrell Gibson (63 tackles, 9.5 TFL) also returns. Defensive back Gregory Junior is off to the NFL, but the Tigers still have a lot of quality in the secondary, led by Andrew Hayes (46 tackles).
3). Southeastern Oklahoma State
Southeastern was a surprise a season ago in the GAC and with a lot of pieces back, starting with quarterback Daulton Hatley (3,186 yards, 27 TDs), the Savage Storm are poised to make a run at the conference crown. They won't be sneaking up on anyone this year, however, as they were tabbed third in the preseason coaches poll. The increasing depth of the conference is shown by the fact Southeastern was fourth in the league in yards per game last year at 422 per game. Hatley has plenty of weapons at his disposal, including receivers Marquis Gray (684 yards, four TDs) and Katrell Blakely (663 yards, three TDs), as well as running back Deundre Wheeler (483 yards, 14 TDs).
On defensive, the presence of Maalik Hall is a problem for the rest of the league. The senior returns after an outstanding season (54 tackles, 12 TFL) to lead a defense that returns several of its top tacklers from last year. The Savage Storm were salty on defense a year ago, finishing third in both total and scoring defense. Joining Hall will be Ke'Shawn Somerville (41 tackles, nine PBU) and Ja'lon Freeman (77 tackles) in the secondary. Josh Mulumba (58 tackles, two INTs) and Alexce Marshall (31 tackles, two sacks) will be key leaders once again this year.
4). Henderson State
For Henderson State, the Reddies will be looking for people to replace big shoes left by All-American wide receiver L'Liott Curry and quarterback Tanner Morse. They helped lead the No. 1 offense in the conference last year, putting up over 40 points per game (seventh nationally) and nearly 500 yards of offense (fourth nationally). Landon Ledbetter, a fourth-year redshirt sophomore, will step in at quarterback and give the Reddies offense a new wrinkle due to his dual-threat ability. He'll have some options to throw to in Xavier Malone 68 receptions, 970 yards), Mike Benning (23 receptions, 354 yards) and Ayden Shurley (10 receptions, 136 yards). At running back look for Fredrick O'Donald (351 yards) and Kris Morris (329 yards) to carry the load this season behind a strong and veteran offensive line which might be the most solid unit on the roster.
Defensively, the Reddies lose a lot of key players at all levels of the defense. Jayden Ford (30 tackles, nine TFL) is back and will be counted on as a leader along the defensive line along with Denzel Walter. Deldric Shields (45 tackles, 6.5 TFL) will lead the linebacker group as a hybrid linebacker/nickelback. HSU loses several experienced players in that group, but should make up for the lack of experience with a potential upgrade in talent. The secondary is a bit of a concern, as this was the unit hit hardest by attrition. Andrew Croker (26 tackles) is probably the most experienced player there, but the Reddies will definitely need guys to step up, and quickly.
5). Oklahoma Baptist
Oklahoma Baptist has built itself up as a program over the past few years, but the quality of the program at large will be put to the test this year as they have to replace quarterback Preston Haire, receiver Josh Cornell and running back Tyler Stuever, all of whom leave Shawnee among the best ever at their positions. The Bison will rely on the presence of Keilahn Harris at receiver. Harris was every bit a terrifying cover for defense in 2021 as Cornell, finishing the year tied for third in the nation with 16 touchdown receptions and fourth in the country with 92 receptions. The Bison will look to Dayton Wolfe at quarterback and Buddy Bizzell at running back coming out of camp.
Defensively, the Bison will miss linebacker Josh Arnold and lineman Robert Lolofie. Fortunately, Nick Boone (93 tackles, 14 TFL) returns to anchor the defense from his linebacker position. Trajan Lands (54 tackles) and Malik Allen (28 tackles, 4.5 sacks) are also back. The most intriguing part will be a new defensive coordinator for Oklahoma Baptist. GABE ELISERIO comes over after serving as the defensive backs coach at Southeastern Oklahoma State. The Bison have been somewhat lacking defensively the past few years in comparison to their offensive prowess, so a new voice possibly will raise the level of play.
6). East Central
East Central broke through last year with a 7-4 record, but was picked just sixth in the preseason coaches poll. Surely some of the skepticism is grounded in the Tigers losing coach Al Johnson, who took a role on staff at his alma mater, Wisconsin. Kris McCullough, last year's offensive coordinator, takes the reigns as interim HC with a loaded roster at his disposal. ECU returns 20 starters from last year's squad, offering a lot of optimism in Ada.
The offense has the potential to be explosive with quarterback Kenny Hrncir (2,175 yards, 18 touchdowns), running back Miles Davis (559 yards, six TDs), receivers Jay'Quan Lincoln (439 yards, four TDs) and Chris Shaw (351 yards, two TDs), along with four starting offensive linemen back. Defensively, the Tigers have Jalen Baldwin (40 tackles, five INTs) anchoring the secondary and Michael Onwuzurike (54 tackles, 3.5 sacks) coming off the edge. Devon Roush (55 tackles) will man the middle of the defense for ECU.
7). Arkansas-Monticello
Arkansas-Monticello has been right in the middle of the conference for years and the preseason prediction of seventh in the coaches poll seems to indicate another year of the same. However, returning quarterback Demilon Brown (2,383 yards, 17 TDs), who also led the team in rushing with 640 yards and nine touchdowns a season ago, will be looking to prove that prediction wrong and lift the Weevils to a new level. He'll have an experienced offensive line in front of him, but will need to find some new options in the backfield and out wide, as the Weevils lose their top running back and top two receivers from last year. Just four players had more than 10 receptions last season. Jonero Scott (224 yards, three TDs) will be the guy in the backfield and look for LaCedric Smith (503 yards) and Isaiah Cross (298 yards) to step up at receiver.
Defensively, Kaytron Allen will be the leader of the group from his safety position. Allen finished last year with 69 tackles and four interceptions. The defensive line will need new playmakers to step up with three starters gone. The linebackers also lose two starters, so the secondary will be the key in the early going for a defense that was eighth in the conference in yards allowed last year with 396.5 per game.
8). Southern Arkansas
Southern Arkansas has a new coach in Brad Smiley who comes to Magnolia from Northwestern State, where he was the offensive coordinator since 2018. He's blessed with a plethora of offensive weapons at his disposal, including 2021 Freshman of the Year Jariq Scales. Scales was tremendous last year, rushing for 1,476 yards and nine touchdowns. The team's top receivers return as well, including Micah Small who posted huge numbers last year, 1,012 yards and 12 TDs. The biggest question is quarterback as Hayden Mallory departs. OB Jones seems primed to be the guy after being the backup a year ago. If Jones can settle in as the starter, this offense could be something special.
Defensively, there are questions, particularly up front after the departure of Demoni Boyd and David Walker along the defensive line. Brock Floyd also departs, leaving big holes up the middle of the Mulerider defense that must be filled. Prince Udenze (29 tackles, 4.5 sacks) will be an anchor on the defensive line after a strong season last year. Top tackler Rayvon Ingram (79 tackles) and linebacker Gavin Roe (73 tackles) return as well and will be counted on at their positions respectively.
9). Arkansas Tech
Arkansas Tech started last season 0-4 but rallied to go 4-3 the rest of the year. They lose quarterback Jack Lindsey, and head coach Kyle Shipp has been tight-lipped about who will take over. Taye Gatewood transferred in from East Central in the offseason and is a real possibility. Central Arkansas transfer Hunter Lloyd is also a possibility and his three years of eligibility remaining might give him a leg up as the Wonder Boys look down the road. Either one will be joined in the backfield by Arkansas-Monticello transfer Devontae Dean, who rushed for 283 yards a year ago for the Weevils. Shipp was the offensive coordinator at Arkansas-Monticello in 2018, so that relationship with Dean was already established. Receivers Joyrion Chase (577 yards, four TDs) and Mason Ross (548 yards, two TDs) return for the Wonder Boys, who finished 10th in the conference last year averaging just under 350 yards per game.
Defensively, the Wonder Boys should improve on their showing in 2021, anchored up from by Carson Holloway, who posted 25 tackles and 2.5 sacks. Tyrus Fort, the teams leading tackler last year with 63 tackles is back and poised to lead the group once again. Christian Cole (42 tackles) is also back for Arkansas Tech, who will need to find replacements for the Williams brothers, Gio and Dio, at the linebacker position. Look for freshman defensive end Braxton Johnson to play a big role immediately as well. Shipp has been effusive in his praise of last year's Arkansas 7A Defensive Player of the Year.
10). Northwestern Oklahoma State
Quarterback is the most important position on the field in football and the Rangers are set there as Tanner Clarkson is back after a great 2021. Clarkson threw for 2,602 yards and 20 touchdowns a year ago and will be looking to build on that this season. He'll have to find a new go-to weapon, as Gavin Garner is gone after posting 1,100 yards and 12 touchdowns receiving last year. Torrence Stevens (419 yards, four TDs) is back and should lead the wide receiver group this year. Isaiah Haro had just nine receptions last season, but will be counted on in 2022. Running back is also a question mark as the team's top returning rusher from last year is Clarkson himself after posting 278 yards and four TDs on the ground last year. Look for Darian Gill to be a factor at running back after putting up 184 yards last year.
Defensively, it's safe to say things were not good for Northwestern in 2021. The Rangers finished dead last in the conference, allowing 45 points and 483 yards per game. An overhaul is needed, but any changes will revolve around defensive tackle Brian Holiday, who was one of the bright spots for the Rangers last year, posting 65 tackles, 14 TFL and 5.5 sacks. Nehemiah Lewis (42 tackles, 4.5 sacks) and Chima Ozz (23 tackles, seven TFL) join Holiday to anchor the best unit on the defense. Wacey Williams (55 tackles) and Alejandro Aaron (68 tackles, two INTs) are back as well and will be counted on as leaders for a group desperate for improvement in 2022.
11). Southwestern Oklahoma State
The Bulldogs are ready for a new era in Weatherford. Josh Kirkland is the new head coach, coming over from New Mexico Highlands. SWOSU went 0-11 a season ago, so it's a fresh start from the top to the bottom in 2022. Kirkland is a big-time recruiter and completely overhauled the roster in the offseason, including bringing in 10 DI transfers. Finding consistency on offense will be the first order of business, as the Bulldogs averaged just 20 points and 332 yards of offense last season. Both quarterbacks who consistently saw the field last year, Tanner Griffin and Jalil Kilpatrick are gone, so a new signal caller is in order. Kenny Graham looks to be the feature back after rushing for 245 yards a year ago. The run game will be key for SWOSU this year. The Bulldogs averaged just 3.1 yards per carry in 2021. At receiver, Deshon Moreaux (380 yards, three TDs) is back to lead the group. Plenty of new faces abound for the offense.
Defensively, the loss of Orlando Brown will hurt. The linebacker posted 66 tackles last season, but Logan Engle (46 tackles) is back and should be one of the leaders on this unit. The defensive line will be anchored by RJ Powell who had a great year in 2021 with 12.5 TFL and five sacks last year.
12). Southern Nazarene
The Crimson Storm went just 1-11 a year ago and were unable to find consistency on offense, averaging just 15 points and 260 yards per game. Quarterback Gage Porter is back after missing nearly all of last season with a shoulder injury. Jarvis Davis learned a lot in his time starting at quarterback last year, and should be a factor in 2022 as well. SNU returns nearly the entire offensive line and every major contributor on offense besides receiver Reid Roelofs. SNU has done good work improving the depth on the roster and the 2022 season, with so many returners back because of the COVID year, will be a good measuring stick on the progress of the program.
Defensively, SNU will have to replace a few key pieces along the defensive line and leading tackler Josh Lopez, who transferred to Southern Utah. But the entire secondary returns and veterans Dylan Bauer and Cole Cizek will anchor the middle from the linebacker position. The Crimson Storm gave up 38 points per game last year, but were in the middle of the pack in yards allowed at 388 per game. Marcus Sowell led the team in sacks a year ago with five and is just a sophomore. That sophomore class produced a significant number of contributors a year ago.