2022 GLIAC Season Preview
August 27th, 2022 7:00pm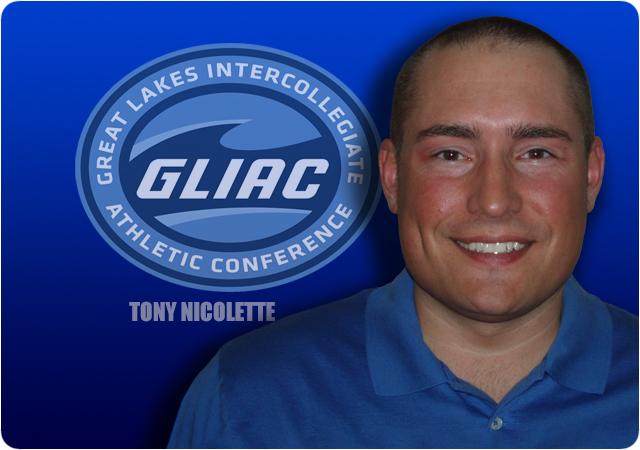 Greetings, Gang. It's been a while! Gosh, now that I stop and really think about it we are nearing ten calendar years since I last posted as a columnist (December of 2012). Ten years is a big window!
Did anything happen while I was gone?
I honestly thought and hoped I might return to this one day. It would appear I have succeeded in keeping Brandon under the delusion that I have some sort of clue about what I'm doing with this thing, so I suppose I have that going for me. That aside, I will admit that I thought I might be a bit closer to the career retirement window when I returned than I am at present. Sometimes opportunities and their timing reveal themselves when we just didn't quite see them coming. If the last two and a half years have taught us anything, it's that keeping our eyes open and being "pivot-ready" are traits that are more important than we may have realized. Not a bad lesson to learn. After all, the great sage Mike Tyson coined it best: "Everyone has a plan until they get punched in the mouth". Like many of you may have experienced, my lip got bloodied once or twice over the last 30 months as well. The good news is my ability (and willingness) to change plans has heightened. Hence, here I am!
The landscape of our beloved league certainly looks a little different these days, eh? When I wrote my last column ten years ago, the GLIAC had 16 football-playing members. Not a typo, friends…look it up. 16. While I tend to be a bit old school about maintaining rivalries and might allude to the nostalgia around the "stability we had during the good old days", the truth is that conference fluctuation is decidedly more constant than it isn't. That's true at all levels of college football, and it certainly can't be argued with all the upheaval we're continuing to see in D1. I started writing for this site during the 2007 season, and the GLIAC had 13 members then. The move from 13 when I started to 16 when I finished wasn't remotely linear, as there were nearly as many subtractions as there were additions during that window. So, while the GLIAC's current trend isn't necessarily what most of us would hope for directionally, the presence of change isn't anything new…and it actually offers us some hope that we'll soon be on another ascent.
That hope was buoyed earlier this summer when the addition of Roosevelt University to the GLIAC was announced. Adding members is important for the league, to be sure, but getting football-playing members is indeed a priority given we head into the 2022 season with only seven clubs on the roster. Filling out another game or two in the schedule is a must for the viability of the league and its quality of play. Additionally, we have to hope a new member is a step toward the kind of stability that will help reduce the potential for further defections. The rumors regarding current members considering joining other D2 leagues or possibly jumping up to D1 have been rampant. Those of you that belong to the sordid lot that hangs around our Message Boards (you know who you are…and that I am a part of that lot, for that matter) have no doubt read my diatribes about how I think moving to D1 is a (nearly) valueless proposition. While that argument may seem salient within my pea-brain, such a move is something we know current members have felt compelled to consider. Here's hoping that the keeping the current membership intact and growing is where we're headed, and the new member set to arrive in a couple of years helps aid in that direction.
While the condensed GLIAC roster is providing some challenges, we're also seeing some effects that lend themselves to the neater side of things. Certainly, the prospect of new members is fun. Roosevelt is in Chicago so adding that media market to some of the GLIAC's exposure is interesting. Their location also creates some travel paths that are a bit friendlier for the U.P. schools.
Something I am finding I really like about having fewer members is the move away from the predominantly insular schedule we used to see. GLIAC schools getting out there and finding a number of opponents from other conferences and regions is super entertaining. I absolutely understand the reasons for insular scheduling, where members only play regular season games against other members of their own league. Those reasons have their merit, but boy…being able to see a bunch of schools you haven't seen facing GLIAC teams before is a TON of fun! There are currently 15 conferences within the D2 landscape. Of the 14 conferences not named the GLIAC, three of those leagues use insular schedules. That leaves 11 leagues whose members could play GLIAC teams in non-conferences games. GLIAC members are scheduled to face teams from NINE (9) of those 11 leagues in 2022. Each of the other three Super Regions are represented by that list of opponents as well. Sorry, but that is just cool! Throw in a few D1, D3, and even some NAIA schools and the array of opponents grows. It may not be ideal in all regards, but seeing so many different teams (and how the GLIAC stacks up against them) has been awesome to watch over the last few years. I'm certainly looking forward to how that unfolds this season.
Well, that was plenty enough rambling. It's been a while, so I appreciate your indulgence! My posts will prove to be a bit more concise as we move from here through the season. We'll focus mostly on the games themselves, and I just may get creative with an idea or two on how to get this content out to you. Keep your eyes peeled for that as we get rolling.
2022 GLIAC Preview
Let's review an outlook for each club, working our way toward the top of the GLIAC Pre-Season Coach's Poll. The poll was announced at the GLIAC Media Day at the end of July, and the league has continued to do a great job offering a fan-friendly experience for its Media Day. Be sure to go back and check that out if you haven't yet. You'll see interviews with coaches and some of the players expected to do big things for their respective squads this fall.
#7 – Davenport (8 total votes)
2021 Results – (3-8) Overall. (2-5) in the GLIAC, T-5th Place.
The 2020 COVID interruption impacted everyone in D2, but Head Coach Sparky McEwen may have a case that it impacted his program the most. After posting back-to-back .500+ seasons in 2018 and 2019, optimism was high for another step forward heading into 2020. Of course, that season didn't happen and 2021's results indicate there was a definite loss of momentum as the Panthers struggled to a three-win tally. Coach McEwen and staff will look to resume the positive direction heading into his fifth season at the helm.
While the wins were hard to come by, it wasn't due to a lack of solid play from the defense. Despite being a bit weaker against the run than they would like, the Panthers led the league in pass defense and were in the middle of the pack in terms of points allowed (25.9 per game). Their top five tacklers return, led by All-GLIAC defensive back Jalen Robinson.
On offense was where Davenport saw rough sledding, as they managed a GLIAC-worst 9.5 points per game and scored more than 20 points only once. Leading rusher Jaier Harden is back, along with second leading receiver Roy Livingstone. There are pieces there, but until the Panthers figure out what they're going to do at quarterback there will continue to be question marks. The only returning players in that position group with any experience combined to complete 14 total passes in 2021. A couple of graduate transfers are now in the mix along with a slew of underclassmen, so the offense will likely be a work-in-progress through the early part of the schedule.
If that proves to be the case, Davenport will at least enjoy the advantage of being at home for five of its first seven games. Two of those first three dates are against teams that Davenport beat last year (Northern Michigan and Northwood), so things do set up for the Panthers to be competitive while they're figuring things out on offense. The slate gets decidedly more difficult in weeks nine through eleven where they travel to Saginaw and Ferris, and then finish-up at home against Grand Valley.
Outlook: Climbing back to the .500 mark and being mid-pack competitive are viable goals for Davenport in 2022. The question marks lie primarily on offense, where the lack of clarity around who will call the signals is glaring. Figuring out who will be the reliable leaders on offense hold the key to this year's Panthers and the type of results they'll garner.
#6 – Wayne State (12 total votes)
2021 Results – (2-9) Overall. (2-5) in the GLIAC, T-5th Place.
Much like Davenport, Wayne State could claim that COVID laid waste to the momentum they had been building. Coach Paul Winters and his crew notched an 8-3 mark in 2019, but struggled after the layoff to register two wins in 2021. Four separate times in his 17 seasons in Detroit, Winters has been able to engineer course corrections and follow a losing campaign with a winning one. Can he spin that same magic in 2022?
He should have a puncher's chance if the Warriors can avoid the injury bug that ran the team ragged last year. The QB room alone saw enough misery to damage the season, as four Warrior signal callers missed time. Josh Kulka lost nearly all of his 2021 after starting a couple of games early, and likely has the inside track to this year's starting role. Whoever is under center will have the luxury of helming a Warrior offense that brings back its trademark, physical ground attack. The Warriors feature a pair of All-GLIAC honorees in the backfield, led by sophomore Myren Harris who topped all GLIAC RB's last year collecting 114.2 yards per game rushing. Harris shares the load with fellow All-GLIAC honoree Kendall Williams, whose prowess as a pass-catcher helped him notch the second most receptions on the team a year ago.
While keeping the offense healthy and rolling will be one factor of a potential Warrior turnaround, another will be the need for improvement by the defense. The Warriors struggled more than we're used to seeing during 2021, posting league-worst marks in both scoring defense and total defense. Key starters are back at each level of the D, including All-GLIAC performers Julius Wilkerson (LB) and Drake Reid (CB) who were two of the team's top three tacklers last season.
The Warriors open their slate on the road at Slippery Rock, and will see if they can avenge last year's near-miss against the PSAC foe. After that trip East, Wayne will stay home for four straight games. That stretch opens with the CIAA's Shaw, and also includes the first of Wayne's two tilts with Grand Valley on the year.
Outlook: There are pieces present to help Wayne bounce back after a dismal 2021. While they have to replace more than half of their starters in total, several key performers are back to help lead the way…particularly on defense. Improving on the 32.8 points per game that unit allowed is step one. Step two will be getting more health and production out of the QB room. One would have to think that avoiding the rash of injuries that befell them a year ago would alone help solve that step. If Wayne can fix those two key issues, a jump back to a winning season is well within reach.
#5 – Northern Michigan (14 total votes)
2021 Results – (4-7) Overall. (2-5) in the GLIAC, T-5th Place.
Coach Kyle Nystrom enters his fifth season leading Northern Michigan and while the four wins the Wildcats posted last year are a highwater mark for his tenure, he truly believes he has a group capable of winning even more in 2022.
That belief starts with the return of QB Drake Davis, who brings with him his team-leading tallies in rushing attempts and rushing TD's from a year ago. The 'Cats are hoping to ease the load of the ground game from Davis this time around, and having both Tyshon King and Tyquan Cox (a WR who carried the ball a bunch) back should help. Both missed big chunks of 2021, so keeping ball carriers healthy and rolling will be key to not having everything run through the QB. Through the air, Wyatt Davis (Drake's brother) is back after leading the team in both receiving yardage and TD's, as is receptions leader Benjamin Loutsis.
The defense returns five of its top seven tacklers, led by the 2021 GLIAC Freshmen of the Year Will Borchert. The LB led the league in tackles, and was joined on the All-GLIAC team by DL John McMullen. These two will head up the effort to improve on the 26.2 points per game the 'Cats allowed a year ago.
Schedule-wise, the Wildcats have the relative luxury of seven of their games being in the U.P. That aside, Northern's schedule actually sets up for them to be competitive early. They host a couple of winnable games against non-conference D2 foes McKendree (GLVC) and Post (NE-10), as well as two dates with Davenport. It'll be interesting to see how the team comes together in those first six weeks, as weeks seven through ten will prove much tougher when they face Tech, Grand Valley, Ferris and Saginaw in succession.
Outlook: After a 3-2 start in 2021, Northern's fortunes turned as they proceeded to lose their next five. Figuring out how to win some of those tough games later in the season will be the next big step forward for this program, as they look to notch their first winning season since 2009. It will be worth watching to see if the 'Cats can be a bit more explosive on offense, as they broke the 30-point barrier only once a year ago.
#4 – Saginaw Valley State (22 total votes)
2021 Results – (7-4) Overall. (4-3) in the GLIAC, 4th Place.
The 7-4 result for Saginaw Valley last year was a good one, but it was on the cusp of being something really special. Losses to Michigan Tech and National Champion Ferris came by less than a field goal each, and they led National Quarterfinalist Bowie State on the road in the fourth quarter before losing late. The next leap forward for the Cardinals will be heavily influenced by third year Head Coach Ryan Brady, who will be calling the plays this fall and has an entirely new offensive coaching staff to boot.
While most of the coaches will be new, much of the offense won't be as eight starters are back. Colby Newburg started most of the second half of 2021 at QB, and leading receiver Casey Williams also returns after an All-GLIAC season. The line returns almost entirely intact, led by Marcellus Anderson who, like Williams, was an All-GLIAC First Teamer last season. The only question mark was left by the departure of GLIAC Offensive Back of the Year Tommy Scott, who concluded his career with a 1,000-yard campaign.
Saginaw Valley was loaded with "GLIAC Backs of the Year" in 2021, as Nick Whiteside earned that plaudit on the defensive side. He'll lead eight returning starters to a unit that was second in the GLIAC in total defense a year ago. The Cardinals will also be strong up front as All-GLIAC performers Victor Nelson and Nathan Talaki are back, as is the club's second leading tackler from last year in Trevor Nowaske.
The Cardinals have one of the more interesting schedules in the league. In addition to filling all eleven Saturdays, they managed to book D2 opponents for each date…the only GLIAC team to do so. They'll also face opponents from four, unique conferences outside of the GLIAC. Weeks two through seven may just tell the story of their season…that stretch will pit them against three teams ranked in the Top 12 of our preseason poll, archrival Northwood, and an Indianapolis team that has ruled the GLVC more years than it hasn't.
Outlook: With 16 starters back, Saginaw Valley certainly has a lot to be excited about. The unknown we see going into the year is the offense. The Cardinals completed only 50% of their passes last year, and had multiple games where they gained less than 250 total yards. They also struggled to put the ball in the endzone, converting red zone chances into TD's only 46% of the time…the worst in the league. If Coach Brady and his new crew can fix the inconsistency they showed at times on offense, the sky is indeed the limit for this group.
#3 – Michigan Tech (24 total votes)
2021 Results – (6-4) Overall. (5-2) in the GLIAC, 3rd Place.
Those of us that have followed the GLIAC for any length of time know that Michigan Tech being highly competitive isn't unusual. Moreover, we also know the Huskies accomplish this through a model that leverages consistency and mistake-free execution. 2021 was no different as Steve Olsen's troops turned the ball over less than any team in the league, and supplemented that by being the least penalized unit as well. There is little to suggest that Olsen's fifth go-around with the club will be any different.
Consistency often starts with trusted leaders, and the Huskies definitely have that with QB Will Ark returning for his fourth and final year engineering the offense. Ark will have his work cut out for him in the passing game, as three of his top four pass catchers from a year ago have departed. He does get leading rusher William Marano back, and will have virtually his entire offensive line intact led by All-GLIAC center Hayden Huttula.
Defensively, the Huskies bring back six starters from a group that led the league in sacks and only yielded 18.6 points per game. Second leading tackler Braxton Blackwell returns, joining fellow backfield-mate Michael Bates, Jr. Both earned All-GLIAC recognition a year ago, as did Samuel Kinne who has shown his disruptiveness from the front or at LB.
Tech's schedule is certainly the most diverse of any in the GLIAC, as they'll face foes from three of the NCAA's four football-playing divisions. In fact, they'll pull off that trifecta in the first three weeks of the season, concluding with a tough road test at the LSC's Midwestern State. The Huskies GLIAC double-dip is with Saginaw Valley, and they close October by facing league favorites Ferris and Grand Valley in back-to-back weeks.
Outlook: While we don't expect to see much deviation from the consistent brand of ball the Huskies play, one has to think that this year's offense needs to find a way to be just a bit more explosive for Tech to be successful. Eight starters returning is great, but this is an offense that averaged only 20 points per game and was the least effective ground attack in the league last year. Offensive production like that leaves no margin for error, and puts undue pressure on your defense. If Tech's offense can find a way to do a bit more with its possessions, its ability to avoid mistakes will make them a difficult out every week.
#2 – Grand Valley State (32 total votes, 2 first place votes)
2021 Results – (10-2) Overall. (6-1) in the GLIAC, Runner-Up. D2 Regional Semi-Finalist.
Ten wins and a final ranking of #5 nationally is a fantastic result by most measures, and that's what Grand Valley accomplished in 2021. But those that follow D2 know that GVSU doesn't measure itself the way most other programs do. Head Coach Matt Mitchell and his 12th Laker team enter 2022 knowing that the only opponent to beat them last year was the National Champion. The Lakers also know they are able to compete at the highest level, and they're eager to prove they have what it takes to reclaim the top spot in both the GLIAC and in D2.
If the Lakers succeed in proving any of that this year, it may well start with the fact that they begin the year as one of the most experienced teams in the country. 18 starters return from last year's club, including significant depth in several key spots. QB Cade Peterson is back after last season's All-GLIAC campaign that saw him lead the league in nearly every passing category. Peterson also managed to notch the third most rushing yards on the team while piloting the Lakers to the second-ranked scoring output in the league (38.0 points per game). Leading rusher Tariq Reid is also back, and the passing game is poised to continue being potent with seven of the team's top eight pass-catchers returning from a year ago. Paving the way for that bevy of experienced skill players is an offensive line that returns the bulk of its starters, and is led by junior Quinton Barrow who was an All-GLIAC first teamer in 2021.
Similar to the offense, GV's defense wound up ranking second in the GLIAC in most major categories a year ago. Seven of the Lakers' top ten tacklers are back from the 2021 group that yielded only 18.6 points per game. LB Abe Swanson topped that tackles list, and he was followed by DB Damonte McCurdy. Both earned All-GLIAC plaudits, as did fellow returner Seth Hoonhorst on the DL. Truly dominant defenses are rare in D2, and this Laker group has the potential to be just that this season.
The Lakers open the slate with week one's undisputed national 'Game of the Week' when they host Colorado School of Mines. The Orediggers were a national semi-finalist a year ago, and open 2022 ranked #3. Grand Valley then heads to Colorado in week two to face another perennial RMAC power in CSU-Pueblo. The Lakers may have one of the more physical "GLIAC double-dips" of the year as they'll face Wayne State twice, and October is challenge-laden as Saginaw, Ferris, and Tech are all on the schedule in that stretch.
Outlook: There is little doubt that Grand Valley separated itself from the rest of the country a year ago, and may have only been impeded by the best team in the nation residing in their own conference. The Lakers finished last year ranked #5 in our poll, and with the majority of their roster returning they begin 2022 in that same #5 spot. There is little reason to believe that Grand Valley won't be a top-flight outfit again this year, and how much their experienced crew can grow and advance will prove an interesting watch. If that growth reduces some mistakes that they made in key instances last year, their quest to retake those top spots mentioned earlier could well be within reach.
#1 – Ferris State (35 total votes, 5 first place votes)
2021 Results – (14-0) Overall. (7-0) in the GLIAC, Champion. D2 National Champion.
As Ferris State embarks on the defense of their first National Championship, the circumstances of that defense aren't going to look unfamiliar to anyone in the Bulldog program. The road to the GLIAC title has gone through Big Rapids for three straight seasons, and Ferris hasn't played a road playoff game since 2018. Are they following-up a title for the first time? Sure, but that doesn't mean there is necessarily an "encore" aspect to Tony Annese's tenth season at the helm. Given the track record they have established in recent years, one could assess that he and his charges are focused on keeping things just the way they are.
If things aren't going to change much for Ferris, that means they will once again be explosive on offense. They led the GLIAC in nearly every statistical category last year, and while Jared Bernhardt grabbed many of the headlines for leading the output that unit generated, junior Mylik Mitchell was the only Bulldog signal-caller to play in every game last year. He started several of them, so he has more than ample experience to help Ferris pick-up right where they left off. It should also not be forgotten that senior Evan Cummins played in all but two Ferris games last year, so he should see plenty of time this year as well.
The QB does plenty of rushing in the Ferris offense, and they will likely be called on to continue that work in 2022. The top three rushers from a year ago have departed, so new faces will be charged with picking up the slack in the backfield in conjunction with the work the QB's will do. The receiving corps didn't sustain such losses, as the top four pass-catchers from a year ago are back. Xavier Wade and Tyrese Hunt-Thompson lead this group after posting All-GLIAC seasons a year ago, and they'll join another All-GLIAC honoree in OL Adam Seiler. Seiler will lead an offensive line group that is still very experienced despite losing multiple starters from last year's team.
For as explosive as Ferris was on offense, their defense was more than sufficiently stout. They gave up a GLIAC-low 18.3 points per game, and across the entirety of their 14-game slate allowed less than 100 yards per game on the ground. GLIAC Defensive Linemen of the Year Caleb Murphy is where everything starts up front. He returns, as do fellow All-GLIAC first-teamers Vince Cooley and Jamil Thomas who patrol the secondary.
Three of the Bulldogs' first four opponents were playoff teams in 2021. Central Washington visits Top Taggert in week one, and Ferris then hits the road to visit #22 Lenoir-Rhyne in week two. The third team in that trio of 2021 playoff entrants is Findlay, and Ferris enters the meat of their schedule in October when they face the Oilers, Saginaw Valley, Grand Valley, and Michigan Tech all in succession.
Outlook: Ferris State is firmly entrenched as the league favorite, having won their last 31 GLIAC contests. Along with their national title last year, they've also won the region each of the last three seasons as well so their #1 preseason ranking and status as the favorite nationally are warranted. While they did graduate several key contributors on both sides of the ball from last year's title team, plenty of starters and depth return. With how dominant this team was, it would take almost complete swap out of the roster to really place any doubt on the potential this team possesses entering 2022. Until someone knocks them off their perch, Ferris undoubtedly enters this season as the team to beat.
Nothing is ever certain football, of course, but the early signs seem to point to the top four teams from last year's GLIAC standings being well-positioned to claim similar results this time around. Ferris and Grand Valley enter the year with what appear to be definite advantages on paper, but proving everything on the field is what football is all about. I'm excited to see how things shake out, and hope things don't go by too quickly. It never seems to fail that mid-November sneaks up on us in a BIG hurry, so enjoy the season while it's here.
Here's to another fun ride, Gang. I'm glad to be along with you once again.