Bentley Promotes Reynolds
May 13th, 2022 2:00pm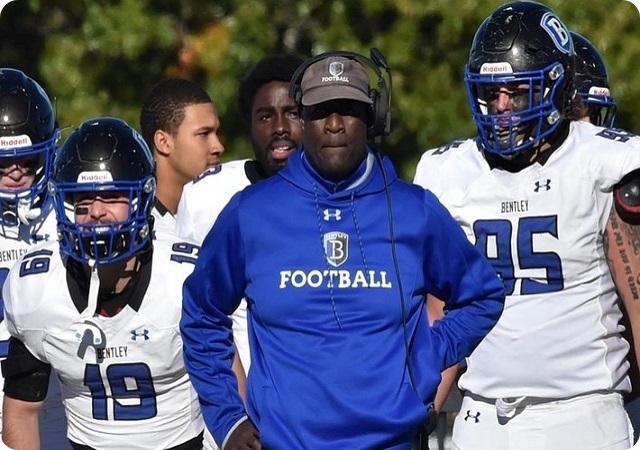 WALTHAM, Mass. -- Alvin Reynolds, a longtime NFL assistant who has been part of the Bentley University football coaching staff since 2018, has been promoted to head football coach, Director of Athletics Vaughn Williams announced Friday. Reynolds becomes the sixth head coach in Bentley football history.
"I'm thrilled and humbled to have this opportunity," said Reynolds, who was Bentley's secondary coach his first two seasons and the defensive coordinator the last two years. "It's one I've been preparing myself for since I started coaching in 1983 and is a natural progression and fit to continue to build on our previous success."
"Coach Reynolds is the perfect man at the right time to lead Bentley football," said Williams. "He has had an amazing career, but more importantly he has impacted countless lives. I'm excited to watch Coach Reynolds serve our student-athletes to be the best that they can be."