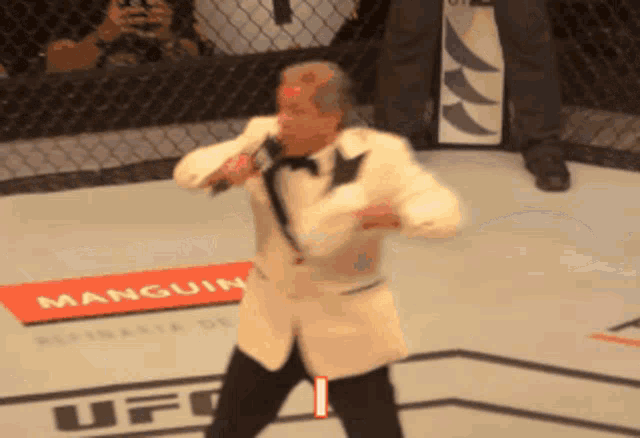 We're back! Let's get this party started y'all.
It's week 1 time, which means nobody knows anything about depth charts, and nobody has any idea who is hurt! This is usually our lowest-scoring week of the season as a result, so let's see if we can survive!
Here is the week 1 schedule:
September 1-3
gr8ness97 vs Fro-th_and_goal
Mule Man vs Wayne Cavadi
mountaineermagic vs Runnin' Cat
JavsFan vs KleShreen
Most of you know the rules by now, but for the new people and those who need a refresher, please read below carefully.
Below are your rosters, with opponent information listed next to them. All you have to do is copy-paste your roster in to your own reply, and then move the players around for a starter and a bench. You need to start 1 QB, 2 RB, 2 WR, and 1 RB/WR flex spot. My own lineup is posted below. Please use this as a guideline for what your lineup post should look like.
The first D2 game of the week is on Thursday at 5:30 PM Eastern. Therefore,
THE DEADLINE TO SUBMIT YOUR LINEUP FOR WEEK ONE IS THURSDAY, SEPTEMBER 1ST, BY 4:30 PM EASTERN.
If you do not submit your lineup by that deadline, then I'll have to determine your lineup for you and we don't want that.
Also, if you post your lineup and then want to make changes to it at any point, please just submit a new post. Don't edit your existing post. I enter the lineups in to my spreadsheet right after they're posted, so if you go back and edit your post, I probably won't see it.
Without further adieu......LET'S GOOOOOOOOOOO!
Here is my lineup in the format yours should be posted in:
KleShreen
Starters
QB Demilon Brown - Arkansas-Monticello (at Southern Nazarene, 9/1)
RB Toriano Clinton - Indianapolis (vs St. Xavier (NAIA), 9/3)
RB Jordan Terrell - Barton (at Chowan, 9/1)
WR Dakota Larson - Northern State (vs Upper Iowa, 9/1)
WR Anthony Lowe - Tiffin (at Walsh, 9/3)
RB/WR RB Ali Mohamed - Minot State (vs Winona State, 9/3)
Bench
QB John Matocha - Colorado Mines (at Grand Valley State, 9/1)
RB Emanuel Wilson - Fort Valley (vs Tuskegee, 9/4)
WR Laurence King - Chowan (vs Barton, 9/1)
WR Jamal Jones - Allen (at Newberry, 9/3)
And here is everyone else's rosters in alphabetical order so you can copy-paste in to your own post..
Fro-th_and_goal
QB Brandon Alt - Bemidji State (vs Minnesota State, 9/1)
QB Mylik Mitchell - Ferris State (vs Central Washington, 9/1)
RB TJ Cole - Ouachita Baptist (at Oklahoma Baptist, 9/1)
RB Shomari Mason - West Florida (vs Warner (NAIA), 9/3)
RB Idris Lawrence - Notre Dame (at Ashland, 9/1)
RB Canaan Brooks - Emporia State (vs Northeastern State, 9/1)
WR James Letcher Jr. - Washburn (vs Lincoln (Mo.), 9/1)
WR JaQuae Jackson - Cal (Pa.) (vs Fairmont State, 9/1)
WR Manny Ramsey - Fort Hays (at NW Missouri, 9/1)
WR Jacob Bachman - McKendree (at Northern Michigan, 9/1)
gr8ness97
QB Cooper Callis - Southwest Baptist (at UT-Permian Basin, 9/3)
QB Braden Gleason - Emporia State (vs Northeastern State, 9/1)
QB Byron Jarrett - West Florida (vs Warner (NAIA), 9/3)
RB Dwayne McGee - Lenoir-Rhyne (vs Virginia State, 9/3)
RB Jalen Frye - Bemidji State (vs Minnesota State, 9/1)
RB EJ Burgess - Franklin Pierce (vs Edinboro, 9/3)
RB Nijere Peoples - Chowan (vs Barton, 9/1)
WR Armani Carmickle - Minnesota-Duluth (vs SW Minnesota, 9/1)
WR Jordan Kent - Southwest Baptist (at UT-Permian Basin, 9/3)
WR Reggie Bryant - Johnson C. Smith (at Bluefield State, 9/1)
JavsFan
QB Logan Nelson - Mary (vs Wayne State (Neb.), 9/3)
QB Nick Bohn - Wayne State (Neb.) (at Mary, 9/3)
RB Jariq Scales - Southern Arkansas (vs NW Oklahoma, 9/1)
RB Thuro Reisdorfer - Sioux Falls (at MSU Moorhead, 9/1)
RB Melvin Blanks - Gannon (vs Charleston, 9/1)
RB Jamar Thompkins - Valdosta State (vs Keiser (NAIA), 9/1)
WR Danny Kittner - Mary (vs Wayne State (Neb.), 9/3)
WR Duane Brown - Indiana (Pa.) (No Game)
WR Eugene Witherspoon - Quincy (vs Glenville State, 9/1)
WR Derek Lockhart - Indiana (Pa.) (No Game)
mountaineermagic
QB Noah Mitchell - Cal (Pa.) (vs Fairmont State, 9/1)
QB Karst Hunter - Colorado Mesa (at William Jewell, 9/1)
RB Josh Cummings - Western Colorado (at West Texas A&M, 9/3)
RB Ja'Den McKenzie - West Chester (vs Bentley, 9/2)
RB Sidney Gibbs - Shaw (vs Wingate, 9/3)
RB Adrian Soto - Fort Hays (at NW Missouri, 9/1)
WR CJ Sims - New Mexico Highlands (vs Eastern New Mexico, 9/1)
WR Jalen Sample - Minnesota State (at Bemidji State, 9/1)
WR Kylan Harrison - Midwestern State (vs CSU Pueblo, 9/3)
WR Tristan Smith - Colorado Mines (at Grand Valley State, 9/1)
Mule Man
QB Ivory Durham - Valdosta State (vs Keiser (NAIA), 9/1)
RB Michael Zeman - Colorado Mines (at Grand Valley State, 9/1)
RB Mario Anderson - Newberry (vs Allen, 9/3)
RB Omar Sinclair - Harding (at East Central, 9/1)
RB Myren Harris - Wayne State (Mich.) (at Slippery Rock, 9/3)
RB Ronnie Brown - Shepherd (at Southern Connecticut, 9/1)
RB Jace Reynolds - Truman State (vs Davenport, 9/3)
WR Brendan Beaulieu - Bemidji State (vs Minnesota State, 9/1)
WR Preston Carson - Southwest Baptist (at UT-Permian Basin, 9/3)
WR Anthony Brown - Saint Anselm (vs Millersville, 9/1)
Runnin' Cat
QB TJ Davis - Nebraska-Kearney (at Missouri Southern, 9/1)
QB Casey Bauman - Augustana (at Concordia-St. Paul, 9/1)
RB Kendel Givens - Ouachita Baptist (at Oklahoma Baptist, 9/1)
RB Omari Land - Western Oregon (at Weber State (FCS), 9/1)
RB Ike Brown - Lane (at Arkansas-Pine Bluff (FCS), 9/3)
RB Tyler Flanagan - Central Washington (at Ferris State, 9/1)
WR Keilahn Harris - Oklahoma Baptist (vs Ouachita Baptist, 9/1)
WR Micah Small - Southern Arkansas (vs NW Oklahoma, 9/1)
WR Logan Uttecht - Augustana (at Concordia-St. Paul, 9/1)
WR Jaheim McGuire - American International (at Frostburg State, 9/1)
Wayne Cavadi
QB Tyson Bagent - Shepherd (at Southern Connecticut, 9/1)
QB Cade Peterson - Grand Valley State (vs Colorado Mines, 9/1)
RB Seth McGill - Valdosta State (vs Keiser (NAIA), 9/1)
RB Nathaniel Omayebu III - Angelo State (vs Chadron State, 9/1)
RB Tyris Dickerson - Notre Dame (at Ashland, 9/1)
RB Jada Byers - Virginia Union (vs Virginia-Lynchburg (NCCAA), 9/1)
WR Ryan Beach - Shepherd (at Southern Connecticut, 9/1)
WR David Durden - West Florida (vs Warner (NAIA), 9/3)
WR Josh Johnston - Colorado Mines (at Grand Valley State, 9/1)
WR Deondre Lester - Lenoir-Rhyne (vs Virginia State, 9/3)