GAC Week Two Preview
September 7th, 2022 12:15pm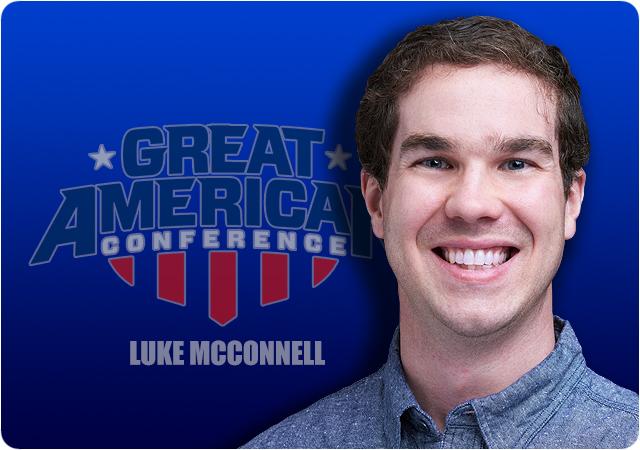 After an exciting open to the 2022 season last week, we're looking ahead to week two of the GAC football season. Sadly, we do so with heavy hearts, thinking about the Ouachita Baptist family in light of the sudden passing of defensive lineman Clark Yarbrough on Sunday. The thoughts and prayers of all of us are in Arkadelphia this week.
The GAC announced its Player of the Week awards on Tuesday. Yarbrough was posthumously named a Co-Defensive Player of the Week by the conference along with Southeastern Oklahoma State's Maalik Hall. Arkansas-Monticello quarterback Demilon Brown and Ouachita Baptist running back TJ Cole were named Co-Offensive Players of the Week. Kaleb Whitely of Southeastern Oklahoma State was named Special Teams Player of the Week.
Player of the Week stats
Co-Offensive Player of the Week- Demilon Brown, quarterback, Arkansas-Monticello
-228 passing yards, two touchdowns
-149 rushing yards, three touchdowns
Co-Offensive Player of the Week- TJ Cole, running back, Ouachita Baptist
-20 carries, 198 yards, two touchdowns
Co-Defensive Player of the Week- Clark Yarbrough, defensive lineman, Ouachita Baptist
-Two tackles
Co-Defensive Player of the Week- Maalik Hall, linebacker, Southeastern OSU
-14 tackles, 3.5 tackles for loss
-Two sacks
Special Teams Player of the Week- Kaleb Whitely, returner, Southeastern OSU
-96-yard kickoff return for touchdown
Taking a look at this week's schedule, there's just one game between teams who both lost their season openers and just one game between teams who both won their season openers. As we talked about in our season preview, the GAC title is very much up for grabs this year and the title race will be fascinating to track in this first month of the season.
Game of the Week: Southeastern OSU at Harding
Last season, the Savage Storm pulled off a dramatic 32-31 victory over the Bisons, scoring a touchdown and converting the two-point conversion with just 46 seconds remaining. No doubt Harding remembers that well, even though the loss did not end up costing the Bisons the GAC title.
Harding flexed its defensive muscle at East Central last week, holding the Tigers to just 161 total yards. The Bisons were a bit sloppy on offense under the direction of first-year starter Cole Keylon, and will need to correct that against a deep and experienced Southeastern defense.
Southeastern had to rally from a double-digit fourth quarter deficit to take down Arkansas Tech in double overtime. The 32 points in last year's contest were the most allowed by the Bisons all season, including the playoffs. Southeastern has the firepower to neutralize the Harding defense, but can't fall behind like they did last week against the ball-hogging offense of the Bisons.
It should be a great game in Searcy, as the Bisons open up a renovated First Security Stadium. The fans on both sides will be closer to the action with the removal of the track, but it won't prevent the Savage Storm from winning a second straight against Harding
Southeastern OSU 27, Harding 21
Henderson State at Northwestern OSU
The Reddies took care of business against Southwestern OSU last week, but showed there are still some kinks to be worked out with the offense under new quarterback Landon Ledbetter. HSU needed just 17 pass attempts on Saturday, but Ledbetter was just 7-for-17 with an interception to boot. However, there's no denying his running ability brings a new wrinkle to the offense, as he rushed for 140 yards on just 12 carries.
Northwestern got off to a good start against Southern Arkansas, but the defense wasn't able to contain the Muleriders after halftime as the Rangers gave up 62 points, continuing the struggles they saw on defense last year.
Unfortunately for Northwestern, it won't get any easier this week with the Reddies coming to town. The offense may not be quite as explosive as it was a year ago for Henderson State, but it won't need to be to leave Alva with a win.
Henderson State 37, Northwestern OSU 24
Southern Arkansas at Southwestern OSU
This is a pretty fascinating matchup between two first-year head coaches. The Muleriders looked explosive offensively against Northwestern in their big win last week. Southwestern, with a completely remade roster, acquitted themselves well in a loss to Henderson State that showed a lot of promise.
The Bulldogs need to do a better job of protecting quarterback Tylan Morton, who was sacked six times and went just 18-for-39 against the Reddies. They also managed to run 85 plays, the second-highest total in the conference in week one.
Southern Arkansas's new-look offense will be a test for the Bulldogs, but it will be interesting to see how much of the Muleriders' success a week ago was scheme and how much was opponent. Expect a close one here.
Southern Arkansas 31, Southwestern OSU 24
Oklahoma Baptist at Arkansas-Monticello
The Bison were pushed around on the ground to the tune of 374 rushing yards by Ouachita Baptist while the Weevils chalked up 310 yards on the ground against Southern Nazarene. There's definitely no reason to expect another three-bill output by either unit, but it's something to keep an eye on in this game.
Oklahoma Baptist started clicking offensively in the fourth quarter, putting up 20 points as new quarterback Dayton Wolfe threw for 397 yards. It will be interesting to see how much that late game success carries over on the road this week. There will be plenty of opportunities for the OBU offense against the UAM defense.
Monticello had some really good moments against Southern Nazarene but also gave up a lot to the Crimson Storm. On the flip side, it's hard to gauge where OBU is as a team after facing off against one of the conference's elites.
This one could be a shootout, but even if it's not, it'll be a tight one for sure.
Oklahoma Baptist 38, Monticello 35
Southern Nazarene at Ouachita Baptist
On paper, this one would appear to favor Ouachita Baptist. But when it comes to emotions in a bunch of college guys, it's impossible to predict what will happen. Clark Yarbrough's sudden passing will have an affect on this game. Period. How remains to be seen. Will Ouachita rally and honor their fallen teammate with a stirring performance? Or will the grief be tough to overcome in the face of a seemingly overmatched opponent, producing an uninspired, lethargic showing?
Regardless, expect Ouachita to pound the ball on the ground and limit their passing attempts after Riley Harms went 2-for-16 against OBU last week. SNU has an experienced secondary and could leave them on islands in order to load up against the run in light of the Tigers' struggles through the air last week.
The circumstances surrounding this game are sad to say the least. Emotions will be raw and will have an effect on players on both sides. It will be a game where grief, comfort and support transcend what happens on the field.
Ouachita Baptist 38, Southern Nazarene 17
East Central at Arkansas Tech
This matchup has a new outlook thanks to the week one results, particularly the showing Arkansas Tech had at Southeastern. The Wonder Boys were a whisker away from knocking off the Savage Storm at home and while the way they lost the lead and the game was disheartening, there's plenty of reason to be optimistic moving forward.
East Central made life difficult for Harding with a pretty solid defensive performance, but the offense was just unable to get anything going against the Bisons. Expect things to be a bit easier for quarterback Kenny Hrncir and the Tigers against a defense that gave up 484 yards to Southeastern.
Former ECU quarterback Taye Gatewood will be leading Tech against his former team. There will certainly be some emotions with that and how he handles himself and plays within the flow of the offense will go a long way toward deciding this game.
Even though the Wonder Boys were really good last week, expect a bounce back on the road for the Tigers.
East Central 28, Arkansas Tech 21