GLIAC First Round Playoff Preview
November 17th, 2022 8:00pm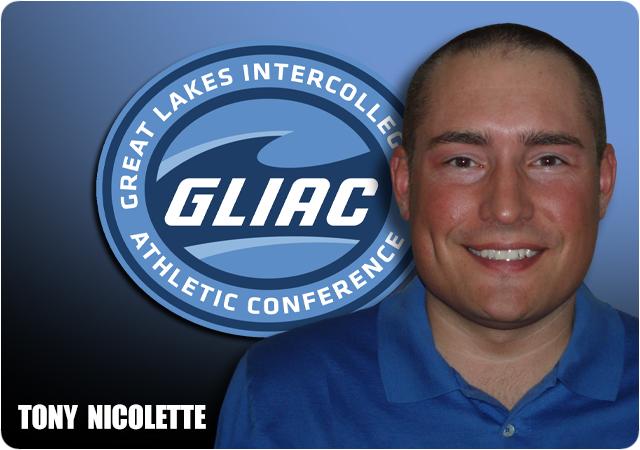 In the flash I warned us all about, the 2022 regular season has now come and gone. Every year, it seems like it is faster than the last. Man, I hope that when I get older things will slow down a little! Something tells me I'm hoping against hope on that, but we'll try anyway.
Let's open this week by checking out our last set of quick game reviews for the season:
Week 11 – Quick Openers
Northern Michigan 33, Lake Erie 11
The Wildcats controlled this one throughout, putting an end to their five-game skid and rounding out the season on a high note. Zach Keen threw three TD passes, and Tyquan Cox had an 81-yard kickoff return for a score. While the team performed well across the board, this trip to Ohio wound up being an episode of the Tyshon King Show. The junior RB ran for 124 yards and a touchdown, as well as latching on to three passes for 95 more yards and another score.
Ferris State 40, Wayne State 14
Despite a snow storm and five turnovers, Ferris still did what Ferris does…post 400 yards more than their opponent on their way to winning a ball game. Carson Gulker plowed along for 189 yards and three TD's on the ground, and added another score via the air to help the Bulldogs close out the season and secure the #2 seed in the bracket. The FSU D did its part as well, logging eight sacks, a safety, and returning one of their two fumble recoveries for a score.
Saginaw Valley 35, Michigan Tech 30
A somewhat snoozy first half segued into a second half shootout between a pair of senior QB's who had their biggest passing totals of the season. Andrew Brito returned to the line-up for the Cardinals and slung it for 324 yards and a score. Derrick Hinton, Jr. snagged 13 of Brito's aerials for 203 yards, and the afore mentioned TD. Despite coming up short, Will Ark hit for 353 yards and three TD's passing, and added a rushing score to boot. Ark's favorite target was Darius Willis, who matched Hinton, Jr.'s 13 grabs to total 198 yards and a pair of TD's of his own.
Grand Valley 49, Davenport 7
With an outright GLIAC Title on the line, the Lakers came out firing and put this one away early by leveraging all three phases. GV blocked both a FG and a punt in the first half, and each was returned for a touchdown. Within those same two stanzas, Cade Peterson threw a pair of scoring tosses and ran for a third as the Lakers built 42-0 advantage at the break. Tariq Reid finished with 90 yards and a pair of scores on only six totes, and Jaylon Tillman made the most of his lone catch by taking it 88 yards for a touchdown.
Lakers Atop the League
Congratulations to the Grand Valley State Lakers for achieving an undefeated regular season, and earning an outright GLIAC Championship. Grand Valley finished the regular season as the stingiest defense in the country in terms of points allowed per game, and earned the top seed in the Super Region Three bracket.
GLIAC Playoff Prowess
While Grand Valley has plenty to be happy about thus far in 2022, the league in total is no doubt pleased with getting three of its teams into the post-season. Ferris is making its eighth consecutive appearance, and will look to defend its National Title from 2021. Also joining the dance is Davenport, who will enter the bracket for the first time in school history. The Panthers are only in their sixth season of football, so finding a way into the tournament this early in their history is a solid accomplishment. Congratulations to all three of the GLIAC's playoff teams.
Congratulations to all of the league's honorees, including Player-of-the-Year Caleb Murphy of Ferris State, and Coach-of-the-Year Sparky McEwen of Davenport. It takes a lot of hard work to earn a spot on any of these lists, so kudos to all for their success this season and throughout their careers.
Season of Change
As sometimes happens in the days following the conclusion of the season, programs make some hard decisions about the direction in which they'd like their program to head. Northern Michigan was one of those programs this year, as Kyle Nystrom resigned his position as head coach. The former Ferris State assistant helmed the Wildcats for the past five seasons, guiding the Wildcats to 13 victories during that stretch. NMU assistant Dylan Chmura will serve as the Interim Coach while Northern conducts a national search for Nystrom's successor.
Week 12 – Playoffs Round One - Saturday, November 19
Grand Valley State – Bye
With the top seed in the Super Region three bracket, the Lakers have a bye this week and will begin their playoff run Thanksgiving weekend in the second round. Grand Valley will face the winner of Northwest Missouri State at Ouachita Baptist. We will preview that game next week.
Davenport (8-2, 4-2 GLIAC) at Ferris State (9-1, 5-1 GLIAC, SR3 #2 Seed)
Round one of the playoffs features a GLIAC rematch in Super Region Three, with Davenport journeying to Big Rapids as they did just two Saturdays ago to take another crack at second-seeded Ferris. The prior engagement was a one-score game in the third quarter, but the Ferris offense finally started to finish drives from there and the Bulldogs were able to stretch things out to a 28-7 final.
While the Panthers were within earshot for a decent chunk of the first meeting, a closer inspection shows that Ferris was still doing much of what it normally wants to do. The Bulldogs gained 448 total yards, with 294 coming on the ground. They had 26 first downs, and ran 21 more offensive plays. Perhaps the only thing that was a bit different about the Bulldog approach to the ground game as they didn't focus as much on the QB run as they might be inclined. Wideouts Marcus Taylor and CJ Jefferson led the ground attack, and QB's Carson Gulker and Mylik Mitchell were actually held in check (24 combined carries for 23 yards). Mitchell led the passing game, but the totals were a relatively benign 122 yards on eight completions.
Some of that shift in the Ferris offense needs to be credited to the Panther defense. Despite giving up a sizeable amount of yardage, Davenport registered five sacks, ten tackles-for-loss, and forced a couple of turnovers. That's just how potent the FSU offense is…you can stifle them on a large number of plays, but they can then pivot on you and still move the ball all over the lot. Whether they'll take a similar approach this weekend may depend on who is available to play QB. We didn't see much of Mitchell at Wayne a week ago, so how healthy and available he is for this one remains to be seen. Evan Cummins hasn't played in several weeks, so while we know we'll see Gulker on Saturday how much will be put on him is unknown.
Regardless of who Ferris does or doesn't have an offense, they know that their defense is there to help shoulder the load. Davenport QB Jason Whittaker led the GLIAC in passing this year, but was held to only 159 yards along with a couple of picks in the first go-around with the Bulldogs. Making matters worse, DU only rushed for 24 yards net. The Bulldogs effectively shut down DU throughout the game, with the exception of a third quarter drive that net the Panthers' only score. Add in an interception return for a score, and Ferris's defense may well have had an even better game than their offense did.
With all of that stated, the theme is really as follows: Ferris didn't exactly play their best game two weeks ago, and despite the score being close it could be argued that they really controlled things throughout and that the game itself wasn't that close. For Davenport to garner a different result this time around they will have to be more effective moving the ball. That starts with giving Jason Whittaker more time to make the kinds of throws he wants. Ferris limited that two weeks ago, and Grand Valley did the same this past weekend. Protecting Whittaker is a must. Garnering some sort of run game might help with that, but in the end Davenport's best games were when they had things going in the pass game. They must figure out a way to make that work.
The other thing DU must do in order to turn the tide is to get stops on D. While they did some of that two weeks ago, they will be tested severely again in this one. Forcing a minimum of three FSU turnovers is probably the baseline for DU to be able to push the issue, and turning those extra possessions into points borders on mandatory.
Look, we know what Ferris is and no one is surprised by that. While credit is due to Davenport for a great season, their result is a bit of a surprise. Beating a team twice is hard, but correcting the shortcomings Davenport has had over the last couple of weeks is also no picnic. While Ferris does seem to have more advantages than not, the game still must be played. Weather could prove a factor, so who knows? The gang on Inside D2 Football all picked Ferris in this game, so stating that they're the favorite isn't news. They have been here before, and know what it takes to win in the post season. If nothing else, that experience might be an advantage to herald above the others.
Good luck to both teams on Saturday, and here's to knowing that no matter what we'll have two GLIAC teams still rolling in the second round.