GLIAC Semi Final Preview
December 8th, 2022 5:00pm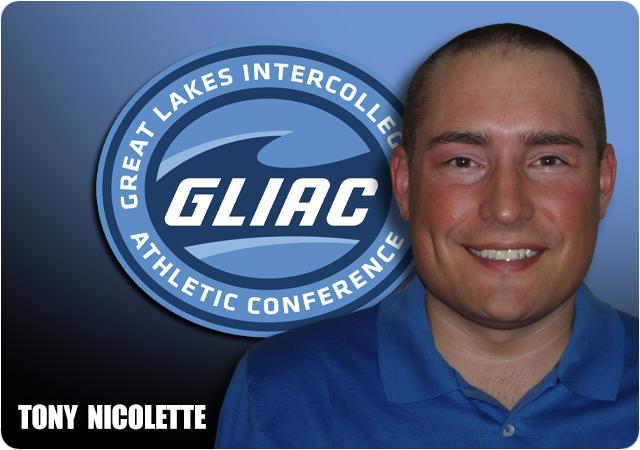 We talked last week about how that 2022's "Round Two" of Ferris and Grand Valley would be a rock fight. It was. Ferris found a way to throw the final rock, and they'll be headed to the Final Four yet again…and they'll face a foe they've seen once before under these circumstances…
Ferris Outlasts Grand Valley to win the Region
Both teams traded blows, and a few mistakes, with neither managing to ever lead by more than a touchdown. Much like Grand Valley did back in October, the Bulldogs overcame a fourth quarter deficit with back-to-back scoring drives that ate time of the clock and physically attacked their opponent. The result was a 24-21 victory, and a fourth straight regional title for Ferris State. Mylik Mitchell did most of the work at QB in this one, and it was his most prolific rushing game of the season with 87 yards and a score on the ground.
Murphy wins the Upshaw
Congratulations to Caleb Murphy for winning the 2022 Gene Upshaw Award. Bestowed upon Division 2's top Interior Lineman (offense or defense), Murphy is the third consecutive FSU player to win the award. Murphy set (and is still working on) the all-division NCAA single-season record for sacks with 24.5 en route to the honor.
Another GLIAC Coaching Change
While many of these sorts of moves come in the days immediately following the conclusion of the regular season, this year has been a bit unique in the GLIAC as programs deciding to part ways with their current leaders has come at a different pace. Only three of the league's seven clubs finished below .500 this year, and the last of those three has now decided to switch things up as there are early reports out of Detroit that Wayne State is moving on from Paul Winters. Winters helmed the Warriors for 19 seasons, with 2011's National Runner-Up finish being the program's high-water mark during his tenure. While Michigan Tech had their successor immediately lined-up, there isn't any word on the direction Wayne will take for their next head coach.
Week 15 – Playoffs – National Semi-Final - Saturday, December 10
SR2 Champ West Florida (12-1) at SR3 Champ Ferris State (12-1)
We've talked around D2Football.com for most of the year about how Ferris and Grand Valley might just have been the two best teams in the country, and that the SR3 Final could prove to decide who wins the whole darn thing. While many still believe that to be true, titles are won on the field and not on paper or in opinions. Ahhh, the beauty of Division 2…an actual tournament!
So, the next step to deciding things is a date for West Florida to visit Ferris State this Saturday at Top Taggart in Big Rapids. These two met under the same circumstances during UWF's run to the championship. The Argonauts had the better of it that day, with Ferris succumbing to six turnovers in a 28-14 result.
This time around, things are bit different offensively for each club. Ferris is a shade less prolific in terms of total yardage when compared to 2019, but they are much more balanced this year averaging 219 yards passing and just under 210 rushing. Mylik Mitchell's health has steadily improved, and he seems to have regained the fulltime mantle as the starting QB. His prowess as a passer makes the Bulldogs a bit more pass-oriented than they have at times in the past, as does the lack of a true lead back to take many of the carries in the run game. With that said, their speed in the slot and on the boundary is nearly unparalleled, so the ability for Ferris to strike from anywhere is still very much a part of the arsenal.
For West Florida, they were a very pass-heavy offense three years ago. Austin Reed helmed the Argos attack back then, and not many D2 players have possessed that kind of talent. He has since transferred to the FBS level where he finished second nationally in passing in 2022, and is transferring again…potentially to a Power Five outfit looking for a marksman. This year's Argo outfit is piloted by PeeWee Jarrett, and while Jarrett can throw the ball, UWF is much more interested in running over people than anything else. At 243 yards per game, they rank seventh nationally for their efforts in the ground game.
This one actually has a lot of similarities for Ferris in terms of what they faced this past week against Grand Valley. The Bulldog defense will be tested in stopping the run (something they do very well at only 68 yards per game), and there is just enough balance in the UWF pass game that stacking the box is not a simple answer to the puzzle. Where Ferris may well have the advantage is on offense, as UWF has yielded more than 22 points per game, and over 171 yards per game on the ground. Those numbers reflect a defense that can be had, and with a far easier time of it than what Ferris had to endure against the Lakers this past weekend (Ferris had only 260 total yards in the win).
The reality at this time of year is what we spoke about last week: Winning in the trenches and reducing mistakes are usually the keys to victory. We actually think Ferris has a real advantage up front in this one, particularly in terms of Upshaw Winner Caleb Murphy and the defensive line. From there, it's about mistakes. The Bulldogs only had two penalties for ten yards, and a lone turnover a week ago. If they can stay to that end of things, this game sets up well for them. If they repeat the giveaway-fest they had three years ago, all bets are off.