GLIAC SR3 Final Preview
December 1st, 2022 8:00am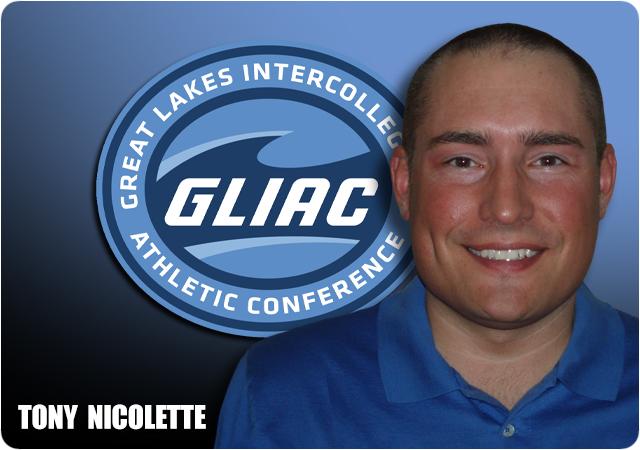 As many in the D2 world suspected, the Week Seven match-up between Ferris State and Grand Valley wouldn't be the only tilt between these two GLIAC powers during the 2022 season. And, the same "many" were correct as the two league mates will tangle once more this year in the Super Region 3 Final.
GLIAC Sweeps the Super Region 3 Semi-Finals
The battles were hard fought and physical, but the GLIAC won both of its semi-final matchups against MIAA opponents.
Despite moving the ball well throughout and not surrendering a touchdown, Grand Valley found themselves trailing late. The Lakers responded by capping a solid drive with Tariq Reid's second scoring run of the day, and then overwhelmed Northwest Missouri on the Bearcats' final offensive possession to seal the 13-8 win.
Further north, Ferris blistered their way to 170 first-quarter yards and a 14-0 advantage. But five FSU turnovers and a settled-in Pitt State defense later, the Bulldogs needed an Eddie Jewett field goal in the fourth quarter to notch the 17-14 result. The Gorillas last gasp to tie the game sailed wide right, netting Ferris its sixth consecutive berth in the Regional Final.
Mettlach succeeds Olsen at Michigan Tech
In a move that seemed a bit surprising given it happened a couple of weeks after the season concluded, Michigan Tech chose not to renew Steve Olsen's contract. The Huskies wasted no time in moving the program forward by "throwing things back a bit"…former Husky All-American QB Dan Mettlach takes over at the helm after being a member of the Tech staff since early 2017. The 2004 GLIAC Player of the year led the Huskies to the GLIAC Title and the school's first playoff appearance that same season. Mettlach certainly knows how to lead a team, and it will be very interesting to see how this move to a younger coach and new approach will impact one of the GLIAC's steadiest programs.
Week 14 – Playoffs – Super Region 3 Final - Saturday, December 3
SR3 #2 Ferris State (11-1) at SR3 #1 Grand Valley (12-0)
As mentioned at the top of this piece, a large contingent of those that follow D2 all seemed confident that the Bulldogs and Lakers would be tangling again in the playoffs. Sure enough, here we are.
We covered this game at length the first time around, and what these clubs produced on the field lived up to the advanced billing. Not much has changed since then, as both handled their remaining regular season business without any particular challenges. While both clubs faced stiff competition a week ago, it could be argued that neither was on their best form. Both still had what was needed to close out single-score games late…and they both might just need such a quality again this week.
We talked going into the regular season affair about how similar the teams are. Suffice it to say that not much has changed:
Both teams are extremely balanced

Ferris averages 215 yards rushing, and 227 passing
Grand Valley averages 237 yards rushing, and 223 passing

Both teams score a lot…

Ferris averages 36 points per game
Grand Valley averages 39

…and give up only a few

Ferris allows just under 14 points per game
Grand Valley allows just over 10

Both ranked in the top 13 in the country in sacks
Both ranked in the top six in the country in 3rd down defense
Both are in the top quarter of D2 teams in red zone defense
Both are ranked in the top five nationally in rush defense
Both are ranked in the top 15 nationally in scoring
When teams are matched this evenly, particularly this late in the season, these games really come down to a couple of primary items:
Can either team gain an edge up front?

Defensively

Stuffing the run
Pressuring the QB

Offensively

Getting push and establishing the run game
Pass protection

Avoiding mistakes
Both teams have shown that they can win the battles up front. Ferris had nine sacks last week against Pitt State…NINE. They haven't put up numbers like that every week, but they have been on more than they haven't registering four or more in a game seven times this season. The Lakers don't have any nine-sack games to their credit, but they did post five a week ago against one of the better O-lines in country in Northwest Missouri. GV can rush the passer too, and they proved as such by getting to Mylik Mitchell five times when these two met in October.
Both teams have stuffed the run at an extremely high level, with each giving up roughly 64 yards per game. GV figured out how to run it the first time these two met (223 yards), but yielding such an output was far and away an anomaly for Ferris…repeating that feat will be no small accomplishment for the Lakers. Conversely, Ferris had its lowest rushing output on offense against GV the last time around. Again, duplicating that seems (at the very least) difficult to forecast for either side.
So, both teams can do work up front. Avoiding mistakes is the other key. The clubs both complete around 59% of their passes, with Mylik Mitchell holding a slight edge (61% to 59%) over Cade Peterson. Keeping the ball off the ground in the pass game always helps. Ferris is one of the most penalized teams in the country (both in number and yards), but their best game of the season in that regard came against Grand Valley. The Lakers are in the bottom half of the country nationally in those same categories, so the trends don't indicate a decided advantage for either club. Ferris has been prone to turnovers (particularly of late…five against Wayne three weeks ago, five more against Pitt St last Saturday), but they also have flawless games. They were clean against Davenport two weeks ago, and held a 2-1 edge over GV in the regular season contest. Ferris certainly has more worry here than GV statistically, but they also have shown a propensity to be tidy about things when it counts.
All right, I've rambled enough…these teams mirror each other in countless ways. We are talking about two elite clubs, and the case can be easily made that they're the two best outfits in the country. Whoever wins the trenches and makes fewer mistakes will have the edge here. It sounds cliché and is probably far from "hard-hitting and in-depth insight", but that's the reality of playoff football. Elite skill talent can mask a lot of things during the regular season, but clubs that win playoff games and National Titles in D2 nearly always have the best of it in their interior line play. Those same teams that succeed in November and December don't give unearned advantages to their opponents. These traits proved true for Ferris during last year's title run, and will no doubt be the keys for whomever wins this game.
Best of luck to both clubs, and congrats to our beloved GLIAC for sending a team to the Final Four yet again!