GLIAC Week 4 Preview
September 26th, 2019 10:00am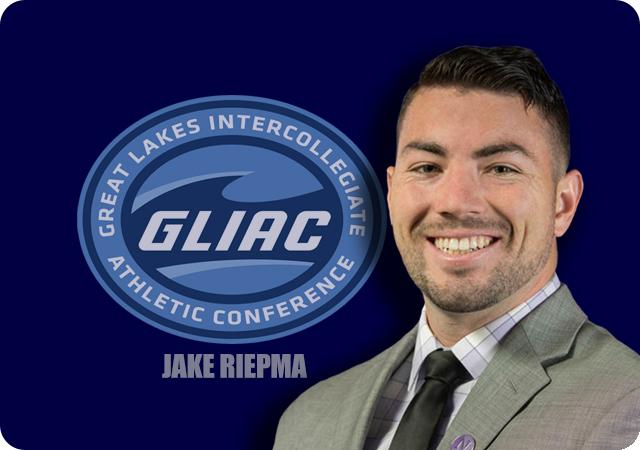 The second weekend of GLIAC play is a welcomed sight as Saturday's slate features four conference battles and just one nonconference tilt, meaning there are only five games to preview instead of eight or nine like we had during nonconference play.
Wayne State finally gets a crack at a GLIAC opponent as the Warriors will welcome the unbeaten, and now 25th-ranked-Saginaw Valley State Cardinals to Tom Adams Field for a night cap and WSU's first conference game of the season. The three other undefeated squads are all also in action as Davenport enjoys a homecoming clash with Lindenwood out of the Great Lakes Valley Conference, No. 2 Ferris State hosts the Wildcats of Northern Michigan at Top Taggart Field, and Grand Valley State makes its first of two treks to the upper peninsula, this one to be Michigan Tech's homecoming guest at Sherman Field, as the Huskies finally get to play a home game after opening with three consecutive road trips.
The third team from the conference enjoying the homecoming festivities this weekend will be the Northwood Timberwolves as Ashland crosses state borders to attend the Northwood University International Auto Show. I'm kidding of course, contrary to popular belief, in addition to the Auto Show, there's also a football game being played in Midland this weekend and the Eagles represent the Timberwolves' opponent for said contest. That's a little Northwood humor for all the readers – if you've never been to Northwood on homecoming weekend, there's a great big auto show that goes on all weekend, it's fantastic.
The potential for lopsided games all around looms heavy heading into this weekend's action. I'm optimistic one of the underdogs will provide a scare for one of the heavy favorites, but aside from Davenport's game with Lindenwood, I feel pretty certain about the way these games will play out.
DU taking on Lindenwood is intriguing for a number of reasons. The Panthers are 2-0, but admittedly, the team has struggled at times in both its wins thus far. Lindenwood will be a good measuring stick of this team – and I think they're good enough to beat Lindenwood. However, that will be a tall task – the Lions enter the game 1-2, but each of their losses come with positive takeaways – Lindenwood opened with Eastern Washington, who is year in and year out, a perennial power in the FCS ranks, and while the game didn't go down to the wire, the Lions tallied 31 points to go along with 289 passing yards. The following week Lindenwood was taking on then ranked No. 16 Midwestern State, and after scoring 13 unanswered points in the fourth, the Lions had an extra point blocked preventing them from tying the game at 28. Needless to say, this is not a team for Davenport to take lightly. This is the first ever meeting between the schools and Davenport is 3-1 against teams from the Great Lakes Valley Conference. My prediction is this Davenport offense wakes up against a Lindenwood defense that is giving up over 34 points-per-game, albeit a lot of that in the early season is skewed by the 59 points given up to Eastern Washington. Panthers win on homecoming and move to 3-0.
Sticking with the homecoming theme, Michigan Tech is celebrating theirs as No. 9 Grand Valley State comes to town. I know this is repetitive as I've said it just about every time I've talked about GV, but the Lakers are loaded with physical specimens on both sides of the ball. I recall being on the sidelines in the opening weekend of play and simply looking at the players for Grand Valley and thinking, "Wow, these are some incredible looking athletes." Anyways, that's a long-winded way of saying Michigan Tech doesn't match up. They're not alone, of course – most GLIAC teams don't match up athletically. I don't think this one will get ugly but give me GVSU spoiling the Huskies' homecoming by a double-digit victory.
One team will end a losing streak while another will continue one as Ashland and Northwood get together in Midland this weekend. The Timberwolves are still in search of their first W on the year, and Ashland is looking to avoid a third defeat after falling in two of its first three games. Both of these offenses have had their struggles, but I think Ashland's passing game is strong enough to exploit NU's secondary. On the flip side, the Eagles defense has shown signs of brilliance. If Northwood is going to have a chance, the ball control offense will have to be effective in keeping AU off the field by shortening the game in a low-scoring battle. That being said, I think it will be close, but in the end too much AU talent wins out – give me the Eagles to earn the road win.
The only 3:00 pm game this Saturday is in Big Rapids as No. 2 Ferris State and the Northern Michigan Wildcats get together. This matchup is intriguing given the connection between the two head coaches – of course NMU HC Kyle Nystrom coached at Ferris prior to taking over the NMU program – so he and Tony Annese go way back. Given how much NMU's offense struggled last week against Davenport, I envision the Wildcats experiencing similar difficulties on Saturday. This game has all the makings of an easy Bulldog win, and while it's never easy – I do think Ferris will cruise. I know that's really going out on a limb, but hey, that's what I anticipate happening.
And finally, the night cap at Wayne State. In their first three games, it seems like Wayne State's fate has been determined in the first quarter – they've either been whooped early or done the whooping early as they did against Quincy last weekend. A slow start against SVSU will be costly, and WSU has to be ready to go from the jump, (I used a basketball term there just to avoid monotonous repetitive language) or else Saginaw Valley will be up big before Wayne State can blink. I know SVSU is now a top 25 team according the AFCA Coaches poll, and while that's great and they deserve it, I'm still not sure if we know exactly who this SVSU team is. We don't know if Michigan Tech is for real, and it took a stellar fourth quarter from the Cardinals to earn the win. We also don't know much about Texas A&M Kingsville who the Cardinals defeated in week one. SVSU still is the better team, and although this was the hardest game for me to pick, I still think the Cardinals get it done on the road in a hard-fought battle.
Buckle up your chin strap, if you're sick of reading the column already, I've got bad news – it's only week 4. I'll be at Northwood this weekend looking at the cars and not watching football if anyone wants to say hi!