GLIAC Week Eight Column
October 20th, 2022 6:00pm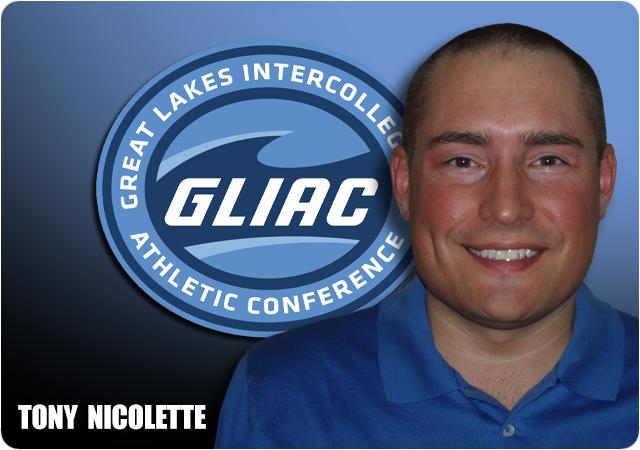 So often, a "Game of the Year" earns that billing in the run up and then lets us all down when the affair actually happens. Well, the #1 vs. #2 tilt we saw last week featuring the GLIAC's best definitely lived up to the hype. How great was that?
With less than a month now to go in the season, there is still a ton to be decided…including the league standings that currently feature a Davenport team with the only 3-0 mark in league play. The Panthers enter Week Eight with a half game lead in the win column. Will they hold that spot over the final four weeks of the slate?
Week 7 – Quick Openers
Davenport 47, Wayne State 43
Wayne churned out a great effort on the ground for the second week in a row, but it wasn't enough to combat another high-output passing day by Davenport. Panther QB Jason Whittaker overcame a couple of first quarter INT's to finish with 369 yards and six TD's, and he found the Brendon Sherrod/Preston Smith combo 20 times for 255 yards and four scores. Wayne overcame a twelve-point deficit in the final stanza and held the lead late, but Whittaker's last scoring pass of the day came with nine ticks left to keep the Panthers unblemished on the season.
Michigan Tech 21, Northern Michigan 7
The Huskies used a stingy defense, and a couple of well-timed deep shots to win the Miner's Cup for the 12th consecutive time. The first half of this one wasn't particularly exciting, with the combatants trading punts on seven straight possessions at one point. On the eighth possession, The Darius Willis Show commenced as the sophomore WR took things over from then on. Willis was in on all three Husky TD's, as he caught two (6 rec, 99 yds, 2 TD's) and threw the third to Brandon Michalak on a jet option.
Saginaw Valley 38, Indianapolis 14
Saginaw's third straight unbeaten opponent didn't fare quite as well as the prior two, as the Cardinals used an opportunistic defense to get back into the win column. SV notched four INT's on the day, and returned a blocked punt for a TD to open the scoring. Most importantly, they held the nation's second leading rusher in Toriano Clinton to a season-low 45 yards. Andrew Brito threw three scoring tosses to lead the Cardinal offense, with both of Derrick Hinton, Jr.'s grabs hitting paydirt.
Grand Valley 22, Ferris State 21
We talked about this like mad on Inside D2 Football this past Sunday, but it bears repeating that the nation's top two clubs put on a heckuva show. Grand Valley used a methodical ground game to possess the ball for nine more minutes than the Bulldogs, run 21 more offensive snaps, and earn ten more first downs. That same ground game then fueled back-to-back TD drives in the fourth quarter to over come a 21-10 Ferris advantage. Senior RB Jack Provencher led the Laker attack with 76 yards and a TD on eight rushes, along with three catches for 49 yards and another TD receiving. Mylik Mitchell returned from a Week One injury to effectively pilot the Bulldog offense to the tune of 19-27 for 235 yards and a TD.
Week 8 – Saturday, October 22
Lincoln, CA (1-6) at Davenport (6-0)
The Oaklanders will fly into Ford International for the second time in five weeks, following up their Grand Valley date with a match against the Panthers. Lincoln should print up concert T's for their team and sell this year's schedule as their "North American Tour". Florida, Minnesota, New York, West Virginia, Utah, and two trips each to Oregon, Texas, and Michigan are all on the slate. That's a lot of miles, and there has to be a group of folks that would gobble up a gem like that! No? OK…that's what I get for thinking.
At any rate, LU is coming off a victory last week over a fellow start-up program Hilbert College (just outside of Buffalo). The sledding should prove markedly tougher for the Oaks in this one, as they'll face a Davenport bunch that has been clipping along at 44.25 points per game since Jason Whittaker took over the helm of the offense. The grad student signal-caller has averaged 335 yards per game over that same stretch, and has thrown 18 TD's along the way.
As we talked about a few weeks ago, this Lincoln bunch has a pretty solid array of athletes. What they lack at this point is the type of organization and cohesion a team would need to be competitive against most of the opponents they face. Davenport should cruise here and stay unbeaten. On the horizon looms the toughest stretch of the Panther season…a slate that pits them against all three of their league mates that are ranked in our poll.
Michigan Tech (3-4, 2-1 GLIAC) at #4 Ferris State (5-1, 1-1 GLIAC)
After back-to-back wins at home, Tech strikes back out on the road to take on Ferris. The Huskies running their win streak to three will be no small feat, as they'll get a Bulldog bunch that is coming off of a regular season loss for the first time in, well, a long damn time. Elite teams tend to respond quickly to a setback, with their next opponent invariably being the recipient of the ensuing "correction". Will we see that here?
Signs do point to that being the case. Despite the back-to-back wins and FINALLY posting a 100+ yard rushing output in their seventh try, Tech still brings one of the weaker offensive units into Top Taggert. 22.4 points per game isn't a clip that is going to hang with an outfit like Ferris…let alone an angry Ferris. Finding ways to get the ball to Darius Willis seems to be the formula that has aided the Huskies in generating some movement of late, but a defense successfully taking him away may well just solve the riddle. That doesn't strike us as enough diversity or balance offensively to truly test a Ferris bunch that is still among the nation's elite in yielding only 14 points per tilt.
This game will be an interesting watch, if for no other reason than to see how Ferris approaches its offense moving forward. Bulldog QB Mylik Mitchell was back last week, but we wonder whether he was truly 100%. Does he have some additional healing time in front of him, or is this something that he'll start playing through over the remainder of the Bulldog slate? Do we see the broader mix at QB from Ferris that prevailed during the four games that Mitchell was unavailable? Whatever we see, the Bulldogs getting back into the win column seems a likelihood.
Northern Michigan (3-4, 1-2 GLIAC) at #1 Grand Valley (7-0, 2-0 GLIAC)
The league's final Homecoming weekend is upon us, and it's in Allendale with the Lakers returning to The Shipyard as the nation's newly minted #1 team. Enjoyment of achieving that top spot probably lasted a matter of minutes, as GV quickly realized they'd be hosting a Northern Michigan bunch that is talented and undoubtedly frustrated after a lackluster performance in a rivalry game of their own at Tech. Many of the pieces of this Wildcat group return from the team that nearly upset the Lakers in Marquette last year. Memories of that 28-24 affair are almost certainly on the minds of both clubs.
If the Wildcats want to come out on top this time around, they will have to start by figuring out how to slow down the Laker ground attack. Grand Valley ranks ninth nationally in rushing, but what makes them particularly challenging is the fact that you never know who is going to be doing the work. Seven different Lakers have carried the ball at least 11 times on the season, with five of those guys averaging 25 yards or more per game. QB's, RB's, and WR's all take turns lugging the rock in this GV offense, so identifying who to slow down can be problematic.
If Northern can cause frustration for the Grand Valley ground game, that may just open things up for their own offense to attack. Their combo of QB's in Drake Davis and Zach Keen have both proven effective in running the offense, but have stalled a bit more lately as the caliber of defenses they have faced has improved over the past several weeks. Breaking out of that trend and putting pressure on GV will be a must if they intend to finish the upset they nearly had a year ago. That all sounds simple enough, but these two teams appear to be decidedly different than the ones that tangled a year ago. GV has to avoid a letdown after such a daunting first seven weeks, but we don't see there being enough of one to let the Wildcats spoil Homecoming.
#23 Saginaw Valley (5-2, 0-2 GLIAC) at Wayne State (1-6, 0-3 GLIAC)
It's good to see the Cards back in our rankings after an impressive win over previously unbeaten Indianapolis. The Greyhounds were without their starting QB, but Saginaw still proved to be more physical up front and decidedly quicker on defense than what their guests had seen thus far. While the skillset of their #2 QB was different, UIndy still tried to run the ball…and those efforts were thwarted summarily.
The Cardinals have had more "up than down" this year, but Wayne's slide on the "down" has continued for five straight weeks. That's often a reason to be dismissive of a team, but we don't advise sleeping on Wayne. Yeah, they've struggled, but their last three losses have come by a combined 12 points. The Warriors' two most recent starts saw their opponent notch the winning score in the final thirty seconds of regulation. They have had leads late and just haven't been able to hold on to them.
While that sounds promising and seems to indicate that Wayne may be figuring some things out on offense (particularly on the ground), it's simply too hard to overlook the Warrior defense that continues to struggle. They've allowed just under 42 points per game over their last four starts, and are creeping dangerously close to allowing 300 yards per game through the air on the season. While their run game has definitely come alive during the last couple of weeks, a defense this porous is just such a liability we that we can't look past it. This game strikes us as one of those spots where Saginaw could play slightly below expectations and Wayne might finally figure things out, but we just have a hard time seeing the Warriors getting enough stops to put this one away.