GLIAC Week Five Column
September 29th, 2022 9:00pm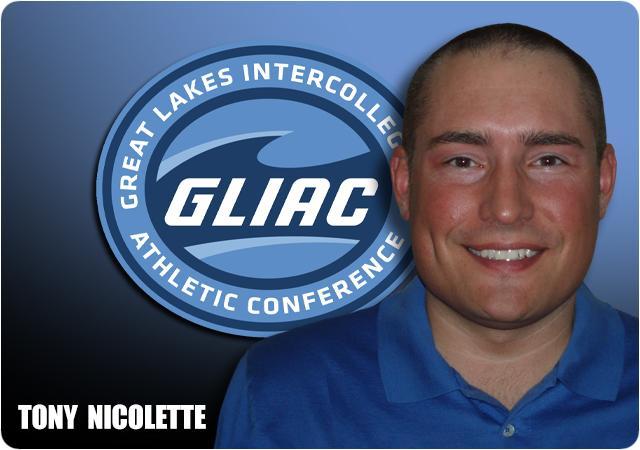 As we turn the calendar to October, GLIAC play is FINALLY here! Things are always interesting in this league, but we open with a full FOUR of our clubs still unbeaten. While Davenport may not have been expected to be on that list, they've certainly earned their spot. As for Ferris, Grand Valley, and Saginaw Valley, there really isn't much surprise with them having held serve thus far. All three of those schools are in the top six nationally in scoring offense, and each is in the top nine in scoring defense. Pretty impressive. Ferris, GV, and SV all play each other over the next three Saturdays. Those games should be a ton of fun, and will tell us a lot about how the league and the region might shake out come November.
Week 4 – Quick Openers
Saginaw Valley 35, Michigan Tech 13
A couple of big plays and a bit of trickery staked the Huskies to an early second quarter lead. That changed quickly, however, as Isaiah Malcome took the next play from scrimmage 75 yards for a score and put the Cardinals in front for good. Malcome's run was a part of his 174 yard, two TD afternoon to lead SVSU.
Northern Michigan 42, Post 14
After a sluggish first half that saw starting QB Drake Davis depart due to injury, Northern proceeded to overwhelm the Eagles in the second half. A pair of pass-catchers logged more than 100 yards receiving, and Tyshon King racked up 172 yards and a TD on the ground to lead the Wildcats.
Davenport 51, Northwood 17
Davenport scored on eight of their first ten possessions, and put together a suffocating defensive performance to net the easy win. After a couple of weeks rotating signal-callers, the Panthers have saddled-up with Jason Whittaker as their primary. The senior threw for 360 yards, and a school record five TD's (three to Roy Livingstone).
Ferris State 69, Waldorf 3
This one almost wasn't fair. Ferris's defense did its usual thing, limiting the Vikings to 93 total yards and six first downs. If FSU hadn't sailed a snap over its punter's head setting Waldorf up at the FSU five, this almost certainly would have been a shutout. Carson Gulker ran for five of the Bulldogs' nine TD's, and 15 different Bulldogs carried the ball…FIFTEEN.
Grand Valley 48, Wayne State 9
Wayne all but abandoned their usual ground-and-pound attack and threw it all over the lot to the tune of 43 pass attempts. The change didn't swing things in their favor, however, as Grand Valley bent a bit but seldom broke defensively. The Laker O was balanced, and saw Tariq Reid post another solid night with 140 yards and three scores on the ground.
Week 5 – Saturday, October 1
Michigan Tech (1-3) at Davenport (3-0)
The first kickoff of GLIAC play in 2022 will feature a pair of clubs that appear to be heading in different directions. While Tech has faced a couple of opponents that could be considered to be on the tougher end of things, they have consistently struggled to move the ball on their way to a 1-3 start. They enter league play generating less than 220 yards a game, and their highwater mark of 23 points back in Week 1 seems a distant memory.
Shifting their heading won't be easy as they head to Metro Grand Rapids to face a Davenport club that appears to be catching fire and has raced out to a 3-0 start. The Panthers have been solid defensively, yielding only 253 yards per game through three starts. Moreover, DU is showing signs of improvement on offense having increased their scoring and yardage outputs in three successive games. Settling on a QB certainly helps, but DU's ground game has also started to take root with Caleef Jenkins.
Despite the trends of these two clubs, this game is actually a tough one to figure. Yeah, DU was scorched-earth last week, but doing that to Northwood isn't particularly surprising. And, the styles of play these two clubs are known for tends to favor the mistake-averse Tech…particularly on the road. What typically also favors Tech is their ability to run the ball and control the pace. They have yet to surpass 98 yards rushing in a game this year, and are only toting it for 2.4 yards per attempt. Until they figure that out, it's hard to see how they will best an opponent. While we're not used to picking Davenport in GLIAC games, but we feel like that's the play here until Tech can prove otherwise.
#1 Ferris State (3-0) at Findlay (1-3)
Entering October unbeaten really isn't a surprise for Ferris, and the Bulldogs appear to be right on schedule heading into the season's second month. Despite not having starting QB Mylik Mitchell for the last couple of tilts, the Bulldog offense has been more than serviceable. They've used multiple QB's to overpower their last pair of opponents, and still score plenty of points. Moreover, Ferris's defense has been as advertised…and arguably better, as they're yielding a paltry 138 yards per contest.
While the Bulldogs are the only GLIAC club playing out of conference this week, they'll face a familiar foe in former league mate Findlay. The Oilers were a playoff club a year ago, but a coaching change and some early struggles on defense have seen UF work its way to a 1-3 mark. Findlay has yet to allow fewer than 28 points in a game this year, and the 427 yards they are yielding per outing doesn't bode well against a Bulldog bunch that is scoring points at the fifth most furious pace in all of D2.
We've seen Findlay give Ferris fits in these contests in previous years, but it's hard to see that happening here. UF is in some transition with their staff and culture, and their defense simply hasn't shown the ability to slow down any of the teams they have faced thus far. That's a bit scary considering none of those outfits come to the table with the kind of ability that the Bulldogs do. The Oilers will fight hard, but Ferris will simply be too powerful.
Northern Michigan (2-2) at Wayne State (1-3)
The two "Green and Gold" schools in the league face off, as Wayne closes out their four-game homestand with Homecoming festivities. Both clubs had significantly better offensive outputs last week than what they had been posting, but one was a bit more unexpected than the other. Northern moving it like they did against Post would have been more shocking if it hadn't happened, and that includes losing Drake Davis to injury in the first quarter. Wayne, on the other hand, logged their first 300-yard passing output of the season as they showed an approach that they don't usually take in airing it out. Can they move it like that and turn those drives into points?
That will be the question. And to be honest, we can't figure for the life of us whether they will. Northern's two losses came in two different fashions: They gave up a ton of passing yardage in one, and got run over in the other. Given that we've seen Wayne try both approaches, we don't know what in the heck to expect from them offensively at this point.
Either way, these are two teams that are seemingly hard to know what they'll do from week to week: neither plays particularly great defense, Northern might have to roll with their #2 at QB, and Wayne is just not scoring it the way they need to. With all of that said, our gut says to take Wayne in this one. Northern is just never the same away from home, for starters. From there, despite Wayne's struggles, one could assert that they have faced real teams in each of their four tilts. Playing tougher clubs will benefit them as the season progresses. While teams often sag a bit after facing Ferris or Grand Valley, we'll still give Wayne the nod here.
#18 Saginaw Valley (4-0) at #2 Grand Valley (4-0)
The Battle of the Valleys. Definitely a great rivalry, and one that has meant a TON at different points over the last 25 years. In the 2000's, these two were often highly ranked and fighting it out for GLIAC and region supremacy. Similarly, in the 2010's, both had a hand in either keeping or knocking the other out of the playoffs across multiple seasons. It's great to see us now in the 2020's and this feud continuing to be a good one. For these two to get their GLIAC slates rolling as unbeatens is definitely exciting, and should make for a fun atmosphere at The Shipyard Saturday night.
Both outfits have been impressive on their way to their 4-0 marks. Saginaw boasts the fourth most potent rushing attack in the country at 299 yards per game, and their 45.5 points per outing ranks them third nationally. Similarly, the Lakers have been posting 43.5 points per tilt. They also have notched the second-best turnover margin in the country, and there isn't a coach alive that will downplay the importance of winning that battle every week. We talked in the opening of this post about how both clubs aren't letting folks score either, so these are two teams that have definitely been getting it done week after week.
For us, Saturday comes down to a couple of key things. First, the turnover battle will be big. SV needs to win this in order to overcome the better balance GV has on offense. The other big key is the Cardinals getting big plays out of Andrew Brito. He's a great runner within the construct of the Cardinal offense, but he's also got a D1 skill set and can create when things are off script. If the Lakers are able to get him on the ground when plays break down, it's advantage GV. If he succeeds in making big plays when the situation looks bleak, it's advantage SV.
All in all, this one should be fun. GV hasn't seen a rush offense like this through four games, but SV certainly hasn't faced a defense as strong as what the Lakers have. There is a lot of strength-on-strength going here, so it should make for quite a tilt. Enjoy it, Gang!