GLIAC Week Four Column
September 22nd, 2022 9:00pm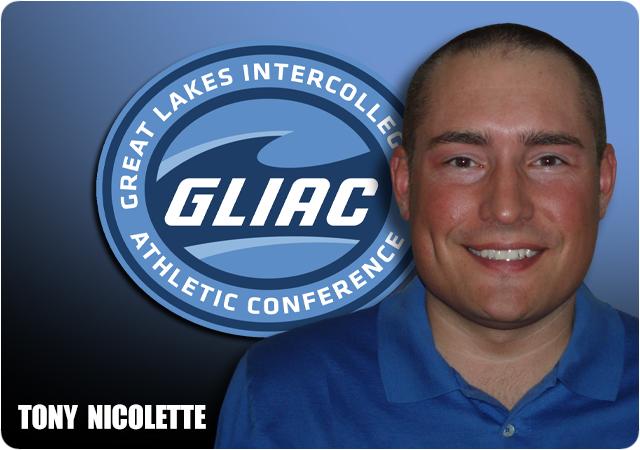 As we head past the quarter pole and into the heart of the season, we are starting to see some identities appear for each team. GLIAC play kicks off after this weekend's games, so this is the final 'tune-up' before we really dig and see how these clubs will fare.
Week 3 – Quick Openers
Davenport 31, Northern Michigan 21
Davenport's defense bent, seldom broke, and chipped in with a score of its own to net the Panthers a home-opening win. Outside of Northern's Davis-to-Davis connection providing the only 20+ yard snaps of the day, the Wildcats only managed 3.3 yards per play otherwise. Caleef Jenkins logged 104 yards and a pair of TD's on the ground for DU.
Saginaw Valley 35 at Northwood 14
The score remained tight through the first half, but the Cardinals wore The Woodies out as the second half progressed. SV nearly doubled NU's offensive output (536 to 280), and Andrew Brito posted his best outing as the Cardinal signal caller: 110 yards and a score on 11 carries rushing, and a crisp 17-23 for 248 yards and two more scores via the air.
Wisconsin-La Crosse 28, Wayne State 21
Wayne used a pair of early interceptions (one returned for a score) to build a 14-0 advantage. The last three quarters then belonged to the Eagles. La Crosse employed a pair of QB's throughout to hold the ball for nearly 15 more minutes than the Warriors, complete passes to eleven different receivers, and generate 443 yards of total offense.
Grand Valley 66, Lincoln (CA) 7
Grand Valley held serve (as expected) against an overmatched Lincoln bunch. Cade Peterson and Cal Endicott threw a pair of TD passes each, and the duo found 11 different receivers to total 325 yards through the air. GV's defense limited the Oaklanders to 2.7 yards per play and nine first downs. Lincoln's lone tally came on a kickoff return touchdown immediately following the Lakers' first score.
Midwestern State 28, Michigan Tech 21
Despite being significantly outgained (494 to 331), Tech managed to control the contest and never trailed until the 60th minute of the game. MSU scored with 43 seconds left to knot things at 21. After returning the ensuing kickoff to the MSU 39, Tech floundered and the Mustangs then got a 52-yard interception return for a TD with 12 ticks remaining to notch the final result. Darius Willis caught his third TD pass of the young season for the Huskies.
Week 4 – Saturday, September 14
#18 Saginaw Valley (3-0) at Michigan Tech (1-2)
Both clubs enter this game with a lot on the line, but for different reasons. Saginaw is looking to remain unblemished and continue laying the groundwork for a special season. Conversely, Tech enters this match looking for answers after giving away last week's game in the final seconds. Righting the ship for the rest of their campaign could be in the balance as well, as being two games under .500 headed into GLIAC play is not what the Huskies had in mind for their September.
If Tech is going to 'get right' in this game, they have to find a way to do a better job moving the ball. A 43.6% completion percentage, 2.6 yards per carry, and 231 yards per game simply isn't going to generate the kind of points needed to stay with SVSU. The Cardinals enter the contest averaging 485 yards per outing, including a bruising 327.7 yards per game on the ground. They have yet to be held below 35 points in three starts, and they notched a solid victory in a big rivalry game a week ago. Saginaw Valley absolutely has the right momentum and trajectory entering this one.
Despite notching a 21-20 win in last year's edition, we are really having a hard time seeing how Tech is going to keep up in this one. The case could absolutely be made that this will be the sternest defensive test SV has faced thus far. While that may be true, so might the notion that Tech hasn't faced a defense this solid yet either. When taking on one of the most porous defenses in D2 a week ago, the Huskies only mustered 331 total yards and were held below 100 yards rushing for the third straight week (that's every week so far this year, for those scoring at home). Give us the Cards.
Post (0-3) at Northern Michigan (1-2)
It's Homecoming in Marquette this weekend, and the Wildcats welcome in Post University out of Danbury, CT. The Eagles are a D2 start-up program in their first season, and they are currently playing as an Independent. Their schedule includes nearly the entire NE-10 this year, so one has to wonder if membership in that conference might be in their future. As for their present, they face the tough road of building a program from scratch.
When in that situation, wins can be tough to come by. Hence, their 0-3 start isn't a surprise. Nor is their having allowed 42 points per outing in the two games they've played against D2 teams. NMU's offense was held pretty well in check last week at Davenport, but DU's defense is a far stingier than what they'll face in this one.
We won't pile on here. Despite Northern having been on the wrong end of two of their three decisions, they were competitive in both of those losses and they were against established programs. Post will no doubt play hard, but where they are in their arc (and what they have shown on the field) just won't have them ready to win this one. Drake Davis and company should be able to move the ball plenty, and cruise to a comfortable win.
Northwood (2-1) at Davenport (2-0)
Northern isn't the only school with Homecoming festivities this weekend, as Davenport is joining in that annual fun as well. The early, Week 2 bye for the Panthers didn't cause them any issues as they notched a solid win against Northern in Week 3. Northwood is coming off a tough loss in a rivalry game, and how they respond here could have a big impact on the outcome.
To have a strong response, figuring out what Saginaw Valley did to their run game a week ago would be a good place to start. After cruising past a couple of lesser opponents, the Timberwolves only mustered 25 net yards on the ground against the Cardinals. Yes, six sacks figured into that, but the number would hardly have been better. DU is allowing less than 100 rushing yards per game thus far, so figuring out how to break through the Panther D will be job one for Northwood.
Job two will be getting off the field so their O can even have a shot. Saginaw Valley converted 62% of their third downs a week ago, and Davenport has made good on 57% of their third down tries through two games. If they can keep that going and limit their mistakes (Panthers have been a bit turnover prone thus far), we like the Homecoming crowd to be sent away happy. It's competitive, but much like last year's 21-14 decision, Davenport prevails.
Waldorf (NAIA) (4-0) at #1 Ferris State (2-0)
The top-rated Bulldogs enjoyed a week off, and open things back up this Saturday by welcoming an NAIA foe to Top Taggert. And guess what, it's Homecoming in Big Rapids as well! The lucky recipient of this year's Homecoming encounter is Waldorf University from Forest City, IA. While the Warriors do boast an unblemished mark and a Top 25 ranking in the NAIA polls, it's hard to presume that they have faced anything like what awaits them this Saturday.
Despite being without Mylik Mitchell two weeks ago, the Bulldog offense still generated a balanced 359 yards of offense. More importantly, Ferris's defense was nothing short of dominant limiting Lenoir-Rhyne to 94 total yards and only six first downs. Leaning on that defense will be needed in this one, as Waldorf does boast a pretty explosive offense. The Warriors move it to the tune of 438 yards per game and are scoring nearly 43 points per outing. QB Jordan Cooper has thrown 14 TD's against one INT thus far, and nine of those TD passes have come from 30 yards or further away. Big plays have been an integral part of what WU has used to be successful thus far.
While Waldorf's season is off to a great start, let's remember that they haven't faced anyone who resembles a GLIAC team, let alone the defending champs. Their four opponents are a mix of NAIA and D3 schools that have won a combined two games so far this year. This is a big step up in competition for them, and Ferris has to be chomping at the bit to play after the off week. FSU will have a big size and speed advantage in the trenches, so moving the ball for the Bulldogs shouldn't be an issue. Moreover, Waldorf's big-play offense won't go far if their QB is constantly under duress. We've seen plenty of that through two games (Ferris has already logged 12 sacks), and there's little reason to expect anything different here. Another happy Homecoming crowd (is that a theme this week?), as Ferris cruises.
#2 Grand Valley (3-0) at Wayne State (1-2)
Our final preview for the week will resemble our first: One team is working on a special season, while the other is already looking for answers that will keep them from slipping to two games below .500 and put them in a spot they don't want to be when GLIAC play begins. Grand Valley appears to be right on schedule so far, notching wins in their tougher games as well as in spots where they had teams overmatched. For Wayne, it's been a bumpy ride to the quarter pole as their offense hasn't quite come together as they'd hoped, and their defense continues to struggle in a fashion that resembles 2021.
Despite fighting to a win in Week 2 over Shaw, that outing is the only one where Wayne has surpassed 300 yards of total offense. The Warriors are completing only 45% of their passes leading to an output of 132 yards per game via the air. The Laker defense has only allowed 101 yards per game passing the last two weeks, and nearly half the pass yards they have yielded on the season came in the last 21 minutes of game time against Mines when the Orediggers made their pair of furious comebacks. The passing match-up is a scary one for Wayne as it is, but the fact that GV is only allowing 2.8 yards per rush isn't entirely heartening for Wayne's ground attack either.
What might be most telling headed into this one is that the Warriors have yet to hold an opponent below 400 yards defensively, with each team outgaining the last as those three games have progressed. That is a daunting prospect considering the Lakers head to Detroit averaging 442 yards per game and have increased their yardage and scoring outputs week to week. When these two meet it is always hard-fought and very physical. We don't see any reason to expect something different here, and whoever wins this one will certainly earn it. That said, with what three weeks of play have shown us, it's hard to see a scenario where Grand Valley doesn't have the advantage.