GLIAC Week Nine Column
October 27th, 2022 7:00pm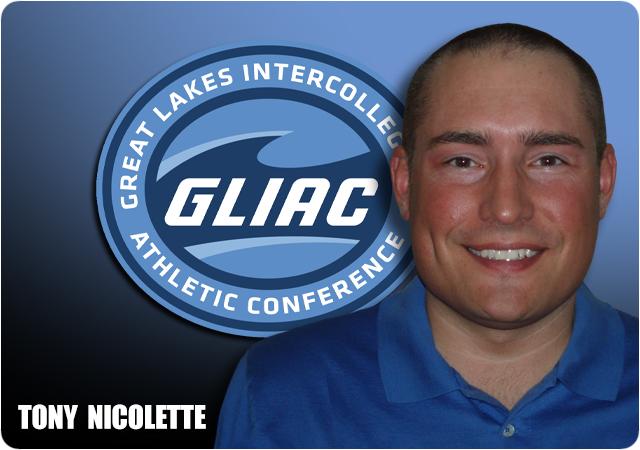 We've reached the three-quarter poll for the season, Gang. We keep reminding everyone how fast these seasons roar by, and 2022 sure is shaping up as yet another flash. GLIAC fans should revel in the fact that at this point we have FOUR of our clubs in the first set of Regional Rankings. While that's not unheard of in and of itself, it is decidedly unusual for 57% of a league's roster to be on that list. That's a loaded statement, we know…but we're still gonna roll with the "that's cool" end of the argument!
Week 8 – Quick Openers
Davenport 58, Lincoln (CA) 14
Despite scoring 58 points, Davenport really didn't do much on offense as they only amassed 350 yards on the afternoon. The Panthers had great field position throughout the game (thanks in no small part to the four turnovers they forced), and five their TD drives covered 30 yards or fewer. Jaier Harden and Caleef Jenkins both scored two TD's on the ground to keep Davenport on the nation's short list of unbeaten squads.
Ferris State 28, Michigan Tech 20
The Huskies raced out to ten-point lead in this one, and held a 10-7 advantage at the break. From then on, Carson Gulker had the reins of the Bulldog offense and led Ferris back to the victory. Gulker finished with 103 yards rushing, and he figured into all four of the Ferris TD's. The redshirt freshman QB ran for three of the Bulldog scores, and he notched the fourth on a 75-yard toss to Tyrese Hunt-Thompson midway through the fourth to put things out of reach. Hunt-Thompson finished with 130 yards receiving on the afternoon.
Grand Valley 56, Northern Michigan 3
The Lakers avoided a post-Ferris hangover, and methodically ground down the visiting Wildcats. GV scored TD's on each of its seven red zone trips, with the day's only real 'bang' coming from Darrell Johnson's 87-yard punt return that opened the scoring in the first quarter. The Laker defense was overwhelming in this one, limiting Northern to seven first downs, 18 yards on the ground, and only 146 yards in total.
Saginaw Valley 21, Wayne State 14
For the third consecutive week, Wayne State's hopes for a first GLIAC win of the season were dashed by a game-winning touchdown scored in the final minute of play. This latest case of exasperation came at the hands of Saginaw Valley, who managed the feat despite QB Andrew Brito having to leave the game in the third quarter. Wideout Julius Grissom helmed the Cardinals the rest of the way, and led a pair of fourth quarter TD drives that notched the win and kept SV squarely in the playoff picture.
Week 9 – Saturday, October 29
Wayne State – Idle
#4 Ferris State (6-1, 2-1 GLIAC) at Northern Michigan (3-5, 1-3 GLIAC)
Two old friends will match wits in Marquette on Saturday, as Tony Annese will lead Ferris into the SuperiorDome to face a Northern club coached by his former Assistant Kyle Nystrom. The pleasantries likely won't last long, as both clubs have business requiring their attention.
The home-standers are looking to dislodge themselves from a three-game losing skid, and a disturbing trend that has seen their offensive output decline over each of their last five outings. The 566-yard outburst against Post seems a distant memory, as they were held to 220 yards or less in each of their last two starts. That doesn't bode well against a Ferris defense that, despite giving up some yards in the pass game a week ago held Michigan Tech to -26 yards rushing.
If Northern is able to get their offense back on track, they'll have to outpace a Ferris offense that has proven it will churn out yardage regardless of who is calling the signals. We knew that Mylik Mitchell's availability would likely remain a question mark, but it now sounds like Evan Cummins is dealing with an injury as well. Given Carson Gulker's production throughout the season and how well he handled taking over the controls against Tech, we have tangible proof that he is more than capable of leading the Bulldogs effectively. Anyone still with doubts can simply refer to the QB's Bulldog-leading rushing total, and the 16 rushing TD's he's scored (ranking him third nationally) as further evidence. We're completely confident that Ferris will do what it does, and it's really hard to see how Northern will be able to score enough points to hang around in this one.
#1 Grand Valley (8-0, 3-0 GLIAC) at Michigan Tech (3-5, 2-2 GLIAC)
Like Ferris, Grand Valley will head across the Mighty Mac to play their second straight tilt against a team from the Upper Peninsula. GLIAC Football fans know that playing in Houghton anytime after October 15 has an "all bets are off" aspect to things when it comes to the weather. The gorgeous fall we have enjoyed appears to be continuing, as Mother Nature is exuding benevolence toward the Huskies' final home date of 2022 with a forecast in the mid-to-upper 50's and no precipitation.
While the weather may appear kind, the two clubs likely won't be once they hit the field. The Lakers head into this one intent on keeping their unbeaten season going, and will be taking their 40-point per game offense with them. Grand Valley's run game has been churning along at more than 247 yards per contest, and will pose a significant challenge to the Husky defense. Tech has struggled defending the run over much of the year, ranking last in the GLIAC in that category. They seem particularly vulnerable to teams that can run with power, and the 414 ground yards they yielded to Wayne State three weeks ago is the most glaring example.
While contending with the Grand Valley ground game will be a part of the equation, what Tech generates during its offensive possessions may prove the most telling aspect of the game. The Huskies have always thrived on offensive balance, but this year they have just not had a complimentary run game in any way. The 73.6 yards per game they produce is in the bottom 10% nationally, and they'll face perhaps their stiffest test yet in the Laker rush defense that ranks third nationally yielding a hair under 65 yards per tilt. Will Tech essentially abandon the run much like they did against Ferris a week ago? Hard to know, and while we're sure the Huskies will have a few surprises in store for the visitors it's just so hard for us to see a scenario where they can score enough points to win this one. Tech will come out inspired, but inspiration seems unlikely to carry the day. We like GV to stay unbeaten.
Davenport (7-0, 3-0 GLIAC) at #23 Saginaw Valley (6-2, 1-2 GLIAC)
While Week 9's league slate is a bit limited, this one still would have garnered marquis status as the two clubs in it have the most at stake. Davenport is off to its best start in school history, and has already set a school record for victories in a season. They're also tied for first in the GLIAC standings, and made their first ever appearance on a Regional Rankings list. While the Panthers' football history is brief, this has already been a banner year…and it isn't over. To make something more of it, they'll have their work cut out for them over these last three weeks as the GLIAC's traditional elite remain.
The first of those steps begins at Saginaw Valley, where they'll face a Cardinal bunch who also made the initial Regional Rankings list. SV is no stranger to the postseason, although it's been a few years since they've made the bracket. If they want to return, they know that winning out is their only route to do so. While that may not provide a margin for error, it is at least a path that SV controls. Whether they're fully equipped to tackle that path is still unknown, as Andrew Brito left their game at Wayne in the second half. His availability is unknown at this point, and if he can't go it certainly makes things a bit more interesting.
With or without Brito, Saginaw is going to want to run the ball. That's something that Davenport has stopped relatively well this year, but they also haven't faced anyone who can run it at 200 yards+ per game. Perhaps the more interesting match-up is Saginaw Valley's defense against the Panther offense. DU throws it for more yardage than anyone in the GLIAC, but the bulk of that work has come against defenses that aren't as stout as SV's. The Cardinals have more interceptions (by far) than the rest of their league mates, and they also generate a solid pass rush. How the Panthers respond to the biggest test their offense has faced thus far is likely what turns this one. The potential of SV not having Brito concerns us, but we just have this nagging feeling that DU's first game with this much on the line against one of the three best defenses they'll face all year will be a lot to ask for them to overcome. It won't be easy, but we like the Cardinals to defend home turf and keep their playoff hopes alive.