GLIAC Week One Preview
August 31st, 2022 7:00pm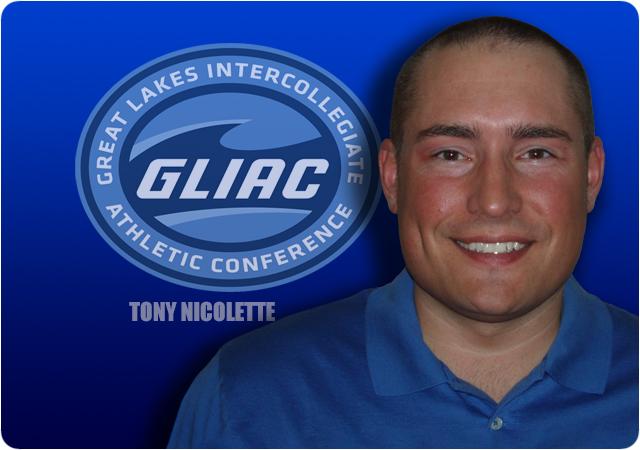 Finally! The season is here. This first weekend of college football is always something special. It's still summer and we're hitting a long weekend so there's still some lake time involved, probably some grilling out, and being able to binge four or five straight days of season openers. For in depth analysis on the GLIAC clubs and their 2022 outlook, be sure to check out our Season Preview piece. As for looking at this coming weekend, let's get right to it.
Thursday, September 1
West Virginia Wesleyan at Saginaw Valley
Saginaw opens the season with what they're calling the "Red Feather Classic". Not sure what's "classic" about it, per se, but we'll roll with it. As we talked about during our preview, Saginaw had a solid 2021 and they were a few plays away from their campaign being special. 2022 should get off to a solid start in this one as the Bobcats haven't notched a win in their last 18 tries, and their average loss last season was by more than 32.5 points per game.
WVWU will bring in a couple of QB's who both saw action a year ago in Nathan Payne and Jamir Byrd, and getting a dose of each is a distinct possibility. Whether Saginaw will employ multiple signal callers is something to keep an eye on. We talked about how Colby Newburg started the last half of 2021, so there's a better than average chance he'll be the guy heading into Thursday night. The real question mark for Saginaw Valley is who'll be getting carries in the backfield. Tyler Amos appears to be getting the most run as the likely starter, but we'll see if Coach Brady has any sort of time share cooked up.
Even if personnel questions cause SVSU to struggle on offense early, their defense should be more than up to the task. Their nation-leading 30 takeaways of a year ago is a great match-up against a Bobcat offense that only scratched-together 9.8 points per game. Advantage: Cardinals.
Wisconsin-Platteville (D3) at Michigan Tech
The marketing departments are hard at work driving interest in openers, apparently. Saginaw has its "Red Feather Classic", and Tech is going with "Teacher Appreciation Night". Not sure if teachers are supposed to show or receive the appreciation, so we'll have to dig further into the details. Since I'm married to one, I'll take a gamble and say that the Teachers will be on the receiving end of the appreciation. All kidding aside, I'm a fan of this promo.
As for the game itself, normally a D3 opponent on the schedule equates to the D2 team being a heavy favorite. Normalcy doesn't necessarily apply here, as we've seen enough of WIAC teams over the years to know that these clubs are not your run-of-the-mill D3 outfits. With no D2 schools in Wisconsin, the WIAC schools get a lot of kids that could be playing scholarship ball somewhere but just stay in and around Wisconsin to play. It's a competitive league, and they get plenty of dudes who can do some things.
We think this game will be more competitive early than many will think. With that said, we tend to like Tech here as they come into the game with a seasoned coach and a four-year starter at QB in Will Ark. Conversely, they Pioneers bring in a first-year head coach (who, to his credit, was long-tenured assistant in their program), and lost an all-conference QB to graduation. Moreover, the Pioneers gave up more than 31 points per game last year and I suspect as the game wears on the Tech O-line will physically outlast the Platteville D. It's competitive, but Tech should prevail.
McKendree at Northern Michigan
These two clubs faced-off to open the 2021 slate, and Northern snagged a 27-20 win at McKendree's place. The Bearcats undertake the 10+hour jaunt this time around, and it will be a relatively inexperienced outfit that makes the trip as only 10 starters return from last year's 4-7 club.
They do have the luxury of their starting QB and leading receiver being back, as Turner Pullen and Jacob Bachman fill those roles, respectively. Those two will be charged with doing some heavy lifting, as there is concern with how well the Bearcat defense will perform. Over the final six games of last season, McKendree's defense allowed 45.5 points per game…not good. Northern should be healthier on O than they were at any point last year, so they'll need to cash in on an opposition that isn't know for being particularly stout.
These are two clubs that really didn't have great seasons in 2021, and while neither trended particularly well over the back half of that year we'll give the nod to the Wildcats at home.
Central Washington at #1 Ferris State
The Defending Champs get things rolling at home with the first of four dates they have with playoff teams from a year ago. Central Washington's path to the postseason will be a bit tougher this time around as they start their tenure as a member of the LSC…definitely a stronger conference on a week-in and week-out basis than the GNAC was. Give them credit, they scheduled a doozy for themselves for their lone non-league affair.
CWU's 8-3 result in 2021 was in no small part due to the play of QB Quincy Glasper. He snagged GNAC Offensive Player of the Year honors despite only playing in seven games. How well he can lead the Wildcat offense against the Ferris D will be telling. CWU thrashed several of their opponents a year ago, but only one of their eight wins came against a club that finished 2021 with a winning record.
That knowledge lead us to question whether they're bringing the kind of offense into Big Rapids that can hope to keep up with what the Bulldogs will be doing. Our hunch is Mylik Mitchell and company will be slinging it early and often against a Wildcat pass defense that allowed more than 193 yards per game last year. Look for the Bulldogs to open their title defense on cruise control.
#3 Colorado Mines at #5 Grand Valley
It's hard to get more juice in a season opener than we have here. Two Top Five outfits lining it up to see if they can make an early statement nationally, as well jumpstart their quests to return to the playoffs. To top it off, they'll do it in the stadium that leads D2 in attendance more often than it doesn't. Big crowds always make these gigs even more fun, and The Shipyard shouldn't disappoint here.
The 2021 Mines club won their Region, going further into the bracket than any previous team in school history. 33 seniors dot this year's roster, so this is very experienced group. QB John Matocha boasts a career completion percentage above 70%, and is also proven as a runner. Mines teams of the past used to sling it all over the lot, but last year's group kept it on the ground 61% of the time so this club brings great balance into Allendale. Add in a defense that yielded less than 15 points per game and the Orediggers pose a tough test for anyone.
Despite the GV roster not being as senior-laden as CSM's, they are an experienced group as they return roughly the same number of starters as the Orediggers. For QB Cade Peterson and the Lakers, the key will be mistake-free execution. Grand Valley should be able to match-up with Mines better physically than what they see week-to-week in the RMAC, and the Lakers shouldn't be at a deficit in terms of speed either. If Grand Valley doesn't give Mines any second chances, it should tip the scales to the Lakers. We'll take the GV at home, but this one goes down to the wire.
Saturday, September 3
Davenport at Truman State
Davenport kicks off the year on the road in northeast Missouri against the Bulldogs. These two met to open 2021, and Truman held the Panthers to 24 yards rushing on their way to a 31-14 victory. TSU made a habit of shutting down opposing running games throughout last season, yielding just over 77 yards per outing on their way to a 9-3 finish.
QB Nolan Hair returns to the helm for Truman after starting every game a year ago. Chances are he won't be asked to do too much, however, as nearly every starter is back for a defensive unit that allowed less than 20 points per game and has four key contributors back who all registered more than 85 tackles last year.
This doesn't stack up well for the visitors. Davenport scored less than ten points per game a year ago, and will likely be starting someone at QB who will making their first such appearance in a Panther uniform. The tables definitely appear slanted toward Truman here.
Wayne State at #24 Slippery Rock
Wayne has opened each of its last two seasons against The Rock, but this will be the first time the tilt will take place in Pennsylvania. SRU won the prior two meetings at The Jewel, including last year's 24-21 decision that Wayne nearly snagged on their final possession. Can the Warriors continue the trend of the road team winning in this series?
The opportunity is there. While QB Noah Grover is back after starting the last four games for SRU a year ago, he'll be looking for new targets as the top three pass catchers (who all tallied 774+ yards) have departed. Wayne, on the other hand, should get Josh Kulka back at QB and has their ground attack at full go. The question from there is whether Wayne's porous defense can fix their issues from 2021.
While Wayne's D had its issues a year ago, The Rock showed a defensive weakness as well: in their two losses to end the season, they allowed 389 and 278 yards rushing respectively. Yes, those were to playoff teams, but Wayne is more than capable in this regard…including notching 247 yards in their loss to SRU to open last season. It's upset special time…give us Wayne posting 300+ on the ground and stealing an unexpected win over a ranked opponent.