GLIAC Week Six Column
October 6th, 2022 6:00pm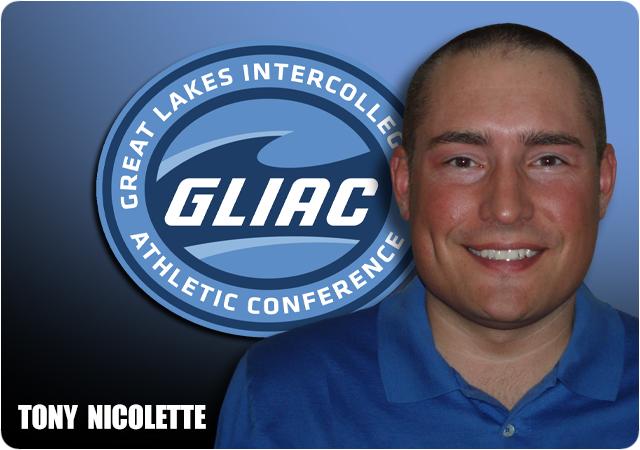 The lid on the GLIAC season will finally be lifted in full as Ferris opens its league slate on Saturday. The rest of the crew got their starts this past weekend, with most of the trends we saw in September continuing.
Week 5 – Quick Openers
Davenport 52, Michigan Tech 38
Tech led this game 17-0 late in the first quarter, with Davenport having turned the ball over twice by their third play from scrimmage. The Panthers settled in from there, with the offense generating all 52 points and scoring the final six times they had the ball. Davenport QB Jason Whittaker threw for 360 yards-plus and five TD's for the second straight game. Preston Smith proved Whittaker's favorite target snaring nine grabs for 143 yards and a pair of scores.
Ferris State 38, Findlay 7
This one went pretty much according to Hoyle, with Ferris jumping out to a 31-0 lead at the break. The Bulldogs continued to use a multiple QB approach as Evan Cummins led the passing attack, and Carson Gulker shouldered the bulk of load in Ferris's 304-yard ground output with 15 totes for 122 yards and a couple of TD's.
Northern Michigan 37, Wayne State 30
Defense was at a premium in this one, as the two clubs combined for 50 first downs and 870 yards of offense. Northern didn't take its first lead until the last two minutes of the third quarter, but they controlled the remainder of the contest to earn the road win. Zach Keen's first start of 2022 at QB was a great one for the Wildcats, as he hit on 23 of 29 for 297 yards and a pair of TD's.
Grand Valley 29, Saginaw Valley 10
Saginaw Valley cruised down the field on their first possession to grab an early 7-0 lead. The sledding was much tougher from there, as the Cardinals never entered the red zone again and were held 193 yards below their season rushing average. Abe Swanson led the suffocating Laker defensive effort with 12 tackles and an interception. Grand Valley rushed for 235 yards on the night, with six different Lakers contributing 25 yards or more to the tally.
Week 6 – Saturday, October 8
#2 Grand Valley (5-0) at American International (0-4)
The Lakers take a break from league play and head to Massachusetts for a tilt with American International. The Yellowjackets are a D2 opponent, and members of the NE-10 Conference. Times haven't been the greatest for AIC, as they haven't posted a winning season since 2014 and are winless thus far in 2022. Their four starts this year feature two games of allowing 50+, and the offense has generated more than seven points only once. Giving up plenty and not scoring enough usually equates to unsustainable math in football.
AIC finding the points needed to win will start with QB Brandon Robinson. The grad-transfer from Rhode Island has shown flashes this year, but has also had some rough patches as evidenced by his three passing TD's against eleven INT's, and 48.1% completion percentage. Counting on help from the ground game lacks appeal, as the 'Jackets are only managing 57.5 yards per outing…not a great match-up against the 12th stingiest run defense in the country.
One could surmise that Grand Valley does face an odd "trap" situation here. They're coming off a solid victory in one rivalry game, with arguably an even bigger one on the nearest of horizons. A potential letdown combined with looking ahead isn't a great combination. That said, we just don't see a stumble happening here. The levels of weekly play these two teams engage in are simply not parallels. With two weeks to get ready AIC will be eager to give it a go, but GV's physicality and skill should be more than enough to notch the victory.
Wayne State (1-4, 0-1 GLIAC) at Michigan Tech (1-4, 0-1 GLIAC)
For the first time since Week 1, the Warriors will hit the road. Once they arrive in the Keweenaw they'll face a club that is struggling much the way they are, as Michigan Tech has a matching 1-4 mark. The teams tied up in this game are the only two in the GLIAC that haven't posted a winning record thus far. Those are certainly not the starts these two were hoping for, and we'll admit we didn't exactly expect things to shake out this way heading into the season either.
The formula for these soft seasons is pretty clear: Both clubs are at the bottom of the GLIAC's offensive statistics, and they also have the league's two most porous defenses. We've seen both teams find certain instances where they've moved the ball well, but not consistently or predictably. Neither defense has been able to get key stops. We suppose that there is a large case of "something's gotta give" in this one…but what will that be?
We're really struggling with what to do here other than to hazard a guess…so here goes: Tech is at home, and in general is a team less prone to mistakes. Wayne is probably looking forward to hitting the road after such a long homestand, but is doing so with a very young team and a QB that was dinged-up in the loss to NMU. We're still REALLY uneasy about Tech's inability to run the ball, but we wonder if Darius Willis won't find a way to get involved in more spots to shake things up. This is a true coin-flip special: Tech in a nailbiter.
Davenport (4-0, 1-0 GLIAC) at Northern Michigan (3-2, 1-0 GLIAC)
While the two teams in the game above have seen mostly disappointment thus far, the pair featured here have been pleasant surprises. Davenport has figured out its QB situation, with Jason Whittaker having earned the last two GLIAC Offensive Player of the Week plaudits. Northern hasn't been flawless, but they've managed to win in a couple of tough spots and had a near miss in another.
Whittaker's tenure at the controls really got started in the second half of the game these two played three weeks ago. In the ten quarters DU has played since that point, the grad transfer has thrown eleven TD passes, zero INT's, and has logged nearly 800 yards via the air. DU has also posted back-to-back fifty-burgers as well, which poses an interesting challenge for an NMU defense that has looked decent at times against the pass, but leaky at others. Wayne managed to log 299 yards on only 17 completions last week against the 'Cats. That does not bode well for them here.
When these two played three weeks ago, Davenport defended Northern well and was able to grind out a win on the ground. With the passing game now in full flight, the Panthers appear to have the ability to attack with balance that they did not have before. There is still some uncertainty at QB for the Northern (will Drake Davis be healthy enough to go?), and while that didn't bother them last week DU's defense will prove a tougher test. We know it's hard to beat someone twice, but we feel like the progress Davenport has made since their last meeting is even greater than the progress Northern has made. Advantage DU.
#1 Ferris State (4-0, 0-0 GLIAC) at #25 Saginaw Valley (4-1, 0-1 GLIAC)
The defending champs will be the last team to open league play on Saturday afternoon. They'll make the jaunt East along M-20 to Saginaw, where the Cardinals will face their second straight unbeaten club to start their league slate. SVSU entered last week with one of the most prolific rushing offenses in the country, but the yards were tough to come by as Grand Valley pretty much took away what Cards wanted to do after the first quarter. Ferris very quietly dispatched another opponent at Findlay, in a game that was over early and saw the defense once again have a near miss at pitching a shutout.
Keeping the Cardinals off the scoreboard entirely in this one will prove a tall test. Despite a bit of a blueprint for stopping them being shown last week, we suspect SV will find some creative ways to get things done in the run and pass games. Ferris does make harassing QB's its primary business, and has logged the third best sack total nationally thus far with 18. While his playmaking ability will be tested here, Andrew Brito will also pose a challenge as he may be the most elusive QB the Bulldogs have seen thus far.
While we think Saginaw will rebound some offensively in this game, we're concerned that they could face an even bigger challenge defensively. After SV yielded virtually nothing on the ground through four starts, Grand Valley used a suite of ball carriers to notch 235 yards last week. Perhaps the only team in the country who has employed a "who knows who's going to carry it" approach better than GV did last week is Ferris. They've mastered this in Mylik Mitchell's absence, and whose to say they might not have been using it if he had been available? We actually like this to be a competitive match-up, and we think SV's secondary will do well to limit the big plays Ferris likes generating in the pass game. Their holding up to what the Bulldogs will do on the ground seems a bit more problematic. We like Ferris in this one, but it won't be a gimme.