GLIAC - Week Three Preview
September 16th, 2022 12:00am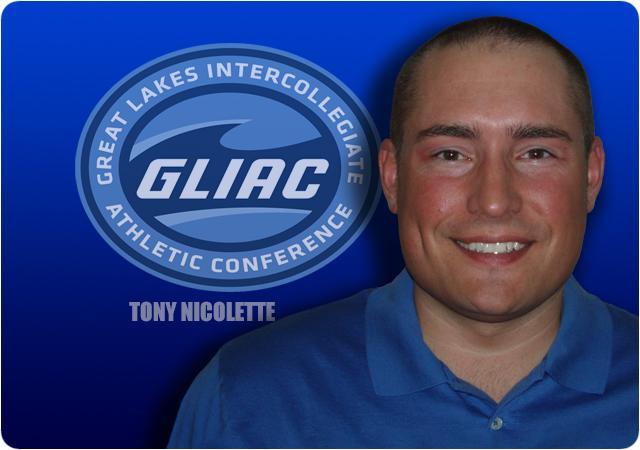 After only two weeks, every GLIAC club has posted at least one win. Not a bad start! Weeks three and four should start to provide real insight into the identities of each team, so they should be a fun watch. Let's get to it!
Week 2 – Quick Openers
Ferris State 27, Lenoir-Rhyne 5
Ferris ventured "Between the Bricks", and simply manhandled the Bears. A mix of QB's led a balanced offense, and the o-line imposed its will throughout the rainy afternoon. Perhaps more impressively, the Bulldog defense absolutely dismantled the L-R attack, limiting them to 94 total yards and registering seven sacks.
Northern Michigan 13, Wisconsin-Oshkosh 10
Drake Davis was a highly efficient in this one, completing 19 of his 23 attempts. While he was a steady hand for the Wildcat offense, the fireworks of the afternoon came on Zach Keen's lone pass attempt as he found Kenyon'TA Skinner for a 43-yard TD. Northern held most of the statistical advantages in this one, but the 11 penalties levied against them kept their scoring a bit under wraps.
Saginaw Valley 40, Bowie State 12
Saginaw's more "run-centric" offense continued to establish itself, as six Cardinals registered at least 33 yards on the ground on the way to a 323 yard rushing output. Dante Barthwell has now led SV's rushing attack in back-to-back weeks. Bowie moved the ball fairly well in this one, but the Cardinal defense did more bending than breaking in a game that SV led throughout.
St. Thomas 32, Michigan Tech 6
Offense was at a premium in Minneapolis as neither club was able to break the 300-yard barrier, and Tech was barely able to generate half that total. 8 of 28 pass attempts for 53 yards exemplifies just how much the Huskies struggled to move the ball. Drew Wyble notched a pair of field goals for Tech.
Wayne State 30, Shaw 22
The Warriors scored on three of their first four possessions, and then held on late to notch their first win of the season. Shaw outgained the Warriors on the night, but a couple of key turnovers helped Wayne maintain their advantage. Kendall Williams turned in a stellar performance, churning out 154 yards and two scores on 14 carries.
Grand Valley 35, CSU-Pueblo 10
Grand Valley had a couple of early miscues deep in their own end that could have easily sent this one down a different path. But Pueblo netted only three points off of those mistakes, and a dominant defensive performance from the Lakers ensued. After Pueblo moved the ball at will last week, they only mustered 221 net yards in this one. GV's offense rushed for 323 yards on the night, including 148 and a pair of scores from Tariq Reid.

Week 3 – Saturday, September 17
#1 Ferris State – Idle
The Bulldogs get a week of rest prior to their tilt next weekend against NAIA Waldorf.
Northern Michigan (1-1) at Davenport (1-0)
This is the first of several "non-league games against league opponents" that we'll see this season. Northern will be hitting the road for the first time this year, and the clash will serve as Davenport's home-opener. While it's not a GLIAC game, there will still be plenty at stake with both clubs looking to gain an early footing above the .500 mark.
Northern definitely took a small step forward in last week's tilt, as QB Drake Davis was highly efficient and mistake-free. Efficient is helpful, but Northern will need to be a tad more explosive as they move through the season. That could be a challenge in this one, as it does appear that the Davenport defense has returned to its stingy ways of 2021. The Panther D held up particularly well in week one considering how often they were facing short fields, so the sledding for the Wildcats could prove tough.
The real key in this one will be seeing if the Davenport offense can establish an identity and move the ball effectively. They showed a prowess in the pass game against Truman despite using a pair of QB's, and Northern's pass defense through two games hasn't been a strong suit allowing 286 yards per game. The opportunity for DU is there. These two seem to play each other close more often than not, but the extra week to prepare and playing at home should be enough of an advantage for the Panthers.
#22 Saginaw Valley (2-0) at Northwood (2-0)
Despite Northwood no longer being in the GLIAC, it's awesome that these two schools figured out a way for this heated rivalry to continue. The Axe Bowl is always circled on the calendars for both of these squads, and a win in this game is absolutely one of the barometers by which their seasons are measured.
While both clubs have jumped out to 2-0 starts, Saginaw Valley has the only quality win of the four victories with their dismissal of a ranked Bowie State a week ago. The stats point to an affair that will pit two high-powered rushing attacks against defenses that are stout against the run: Saginaw is rushing for 347.5 yards per game thus far, while only allowing 44.5; Northwood is earning 206 per outing on the ground, while yielding a measly 25.5. Who will win that battle of wills?
While Northwood has shown a greater semblance of balance offensively thus far, they've done it against teams that they should be pounding into submission. Only half of Saginaw's schedule would qualify as that thus far, and when a 2021 national quarterfinalist came to town last week they kept doing what they do. The cliché of "throw out the records" definitely holds when The Axe Bowl is played, but the trajectory we see Saginaw on makes me believe they are truly the more potent of the two offenses. Look for the Cardinals to make it four straight in this series.
Wisconsin-La Crosse (D3, 2-0) at Wayne State (1-1)
After a disappointing week one, Wayne was able to get back on the right track by knocking off a solid Shaw outfit. The next stage in the Warriors four-game run at The Jewel of the Lodge features a highly competitive D3 opponent in Wisconsin-La Crosse. The WIAC member is currently ranked #11 in the D3Football.com poll, and was a playoff team a year ago. I also watched them hold a ten-point lead in the 2nd quarter of their game at Grand Valley last September, so this is a team that can do some things.
La Crosse is a run-first bunch, and most of that work is handled by Joey Stutzman. The senior is already clipping along at nearly seven yards per carry this year, and was a 1,300+ yard back a year ago. What La Crosse is missing from last year's group is their top receiver and their D1 transfer QB, and the result is an offense that doesn't seem to be quite as balanced thus far. They have counteracted that with a defense that is only allowing five points per game, but has done so against some lower level competition.
Look, Wayne's defense is not what it wants it to be. Warrior fans are probably going to have to brace themselves for watching a D3 team come in and be far more competitive than they would expect. La Crosse is well coached, and they'll be ready to play. They won't have the physicality or the depth to stay with Wayne for four quarters, but don't be surprised that this game hotly contested. Two of LaCrosse's league-mates have already played tight games against other GLIAC schools the last couple of weeks. This one should be too. We like Wayne, but it takes them a while to pull away.
Lincoln (CA) (0-2) at #2 Grand Valley (2-0)
Grand Valley has finished the "RMAC portion" of their schedule, and earned a pair of impressive victories in the process. Week three features an opponent that will pose a different sort of challenge than the Lakers have faced in their first pair of outings. Lincoln University out of Oakland, CA will pay a visit to Allendale. The Oaklanders are a start-up program without a home field, so they travel the country to "take on all comers", including playing schools from all levels of the NCAA and NAIA.
As a start-up, Lincoln faces more challenges than anything else at this point. Last year's team allowed 55 points per game, and that number ballooned to 66 points per game against D2 opponents. They have shrunk that number a bit through the early part of 2022 (47 per game), but they are a team trying to grow and they just don't have the personnel needed to hang with established schools just yet…particularly when playing on the road every week.
Give the Oaklanders credit for doing what it takes to build their program from scratch. For now, this sure looks like a game where Grand Valley cruises. Lincoln actually returns to West Michigan to play Davenport later in the year, so we'll see how much progress they make between now and then. At this point, we just can't see a path for them to hang with Grand Valley.
Michigan Tech (1-1) at Midwestern State (1-1)
After opening against D3 and FCS foes, Tech finally returns to the "Land of D2". They do so with a major road trip to Texas to take on Midwestern State. The Mustangs were 7-3 a year ago, but have limped out to a 1-1 start that includes getting pasted by Pueblo in week one. While Tech holds a matching 1-1 mark, they haven't been particularly overwhelming on offense thus far. Will MSU's leaky defense cure what ails the Huskies?
If it will, one of the telltale signs will be how the Husky QB's fair. Through two games the Ark/Fortress duo has only mustered 200 total yards on 18 of 50 passing. Doesn't matter who you're playing, that simply isn't going to cut it. Running the ball gets tougher, and scoring is decidedly more challenging. Tech's only posted 14.5 points per outing through their first two as a result, and that simply isn't enough to win a lot of games.
In all honesty, this game is really hard to figure. MSU should have a speed advantage over the Huskies, but Tech often neutralizes things like that with preparation and execution. While we think this is a great chance for Tech to find some improvement on offense, their body of work on that side of the ball thus far is just so hard to put stock in. We simply don't see a path for the Huskies to put up enough points. We're hoping for a GLIAC win here, but on the road against a team that has moved the ball this year makes us very leery.