GLIAC Week Two Column
September 9th, 2022 3:00pm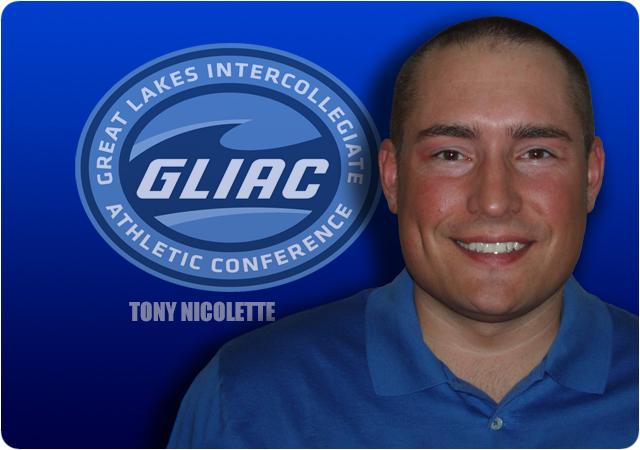 Week one is behind us, as is the euphoria that comes along with it: the long wait since last year for football to return, the consecutive days of games, being at a game with no fear of being chilly. All great things about the opening weekend. Now, we start settling in to the thick of things…
Week 1 – Quick Openers
Saginaw Valley 72, West Virginia Wesleyan 0
As expected, Saginaw Valley got off to fast start against an overmatched opponent. They dominated West Virginia Wesleyan throughout, limiting the Bobcats to 102 total yards and five first downs. SVSU scored on 11 of their 13 possessions, with seven different Cardinals finding the end zone.
Michigan Tech 23, Wisconsin-Platteville 13
We talked last week about how Platteville, despite being a "non-scholarship" team, would be able to keep things tight at Tech. They did just that, as both teams held the other to below four yards-per-play and abysmal rushing totals.
McKendree 31, Michigan Tech 24 - OT
Both clubs generated over 400 yards of offense, but only McKendree had enough left in the tank to put points on the board in the extra frame. Northern outgained the visitors, but were hurt by 12 penalties.
Ferris State 36, Central Washington 20
The champs opened their title defense with 494 yards of offense…nothing new there. 351 of those came via the air, which isn't unheard of but also isn't the "norm" for Ferris. What was more than normal was the Bulldogs holding CWU to 227 total yards on the night.
Grand Valley 25, Colorado Mines 22
After building and then losing a 17-0 lead, the Lakers needed a last-minute TD to secure the win. Grand Valley's defense was stout for the better part of three quarters, and got one last stop when they needed it to set up the game-winning drive. Both offenses have work to do moving forward…these teams like to run the ball, and neither mustered more than two yards-per-carry.
Davenport 20, Truman State 19
The offenses were offensive in this one, as they combined for seven turnovers and neither team managed to generate 300 yards. Truman turned the ball over twice in the 4th quarter alone, with the first of those setting up DU with a short field leading to the winning tally.
Slippery Rock 42, Wayne State 10
Wayne possessed the ball for 11 more minutes than SRU, but didn't do anything with it as the Warrior ground game was ineffective and their QB's completed only a third of their 36 attempts. The Rock built a 21-0 advantage in the first quarter and cruised from there.
Week 2 – Saturday, September 10
#1 Ferris State (1-0, at Lenoir-Rhyne (1-0)
After a relatively uneventful opening victory, Ferris hits the road to take on Lenoir-Rhyne. The Bears have made the playoffs each of the last three seasons, and scored 31 points or more nine times a year ago. What they didn't do was face the kind of defense that Ferris will bring to the table.
Mylik Mitchell led the way for Ferris against Central Washington last Thursday, tossing 339 yards worth of passes for one TD and adding another score on the ground. The Bulldog line play was serviceable, but only managed to clear the way for 2.9 yards per carry on the ground and did allow four sacks. CWU's D is one of the better outfits in the country, so the task wasn't the easiest Ferris could have had for its new starters up front. Seeing how Ferris brings along a talented, but relatively inexperienced line will be worth keeping an eye on.
Even if the O has some "finding itself" to do, the Ferris defense was quietly dominant a week ago. They successfully corralled the Wildcats, and limited QB Quincy Glasper to a couple of big plays and not much else. It's hard to think they won't do the same in this one, as the Bears needed a QB change and a late push to stretch out what was a four-point game midway through third quarter. This coming against a Virginia State crew that only won three games a year ago doesn't bode well for LRU. They'll be pumped up to face an elite opponent at home, but Ferris should have more than what is needed to handle things.
Wisconsin-Oshkosh (D3) (1-0), at Northern Michigan (0-1)
After dropping a heartbreaker last Thursday, Northern will try and bounce back by taking on WIAC foe Wisconsin-Oshkosh. We talked last week about WIAC schools being competitive, and the Wildcats know this firsthand having dropped a 28-10 decision to Oshkosh a year ago. Given what they saw last year, it seems unlikely NMU will be taking the Titans lightly.
This game will feature a couple of dynamic signal callers. Titan QB Kobe Berghammer threw three TD passes last week, and also scored twice on the ground to lead the Titans over East Texas Baptist. NMU counters with Drake Davis, who had a nice day throwing the ball against McKendree and led the Wildcat ground attack with 90 yards as well. Tyshon King's return was definitely felt, as he hauled in nine Davis aerials and added a rushing score.
Despite this being a "D2 vs. D3" match-up, this game almost feels like a toss-up. Depth should be in favor of the Wildcats, but the Titans don't care and after beating Northern a year ago. They know they can win this game. One also has to wonder if there will be a hangover for the Wildcats after losing a game they should have won last week. Berghammer gave NMU fits last year, and until proven otherwise it's hard to trust the Wildcats here. Look for Oshkosh to keep this close at a minimum, and to register the win.
#11 Bowie State (1-0) at Saginaw Valley (1-0)
After dropping a close one in Maryland to open this series last year, Saginaw Valley hosts the second installment. The two schools are collaborating to field a weekend's full of activities as a celebration of the HBCU Experience, culminating in Saturday afternoon's grid match-up. This is a great event, and includes a special halftime show featuring the school's two marching bands. This should be a highly entertaining afternoon all the way around, so if you're in the area it is not to be missed.
Saginaw enters after an easy and expected victory. After watching them rush for 370 yards and not ask much of their QB's, it's hard really to know just what they're bringing to the table offensively. Conversely, the Bulldogs overcame a coaching change and some roster shifts to snag a last second victory over a 2021 playoff team in New Haven. Bowie definitely enters with the higher quality win of the two. But does that favor them?
On paper, it would seem to. SVSU ran the ball beautifully last week, but the Bowie D will be magnitudes better than what the Cardinals saw against WVWU. BSU held New Haven to 18 yards rushing last week, and limited the Cardinals to only 178 total yards in last year's affair. The numbers tell us to like Bowie, but something tells me Saginaw Valley is a slightly different group this year and may have something up their sleeve. It's totally a hunch, but let's roll with the GLIAC-homer in us and lean toward the Cards late.
Michigan Tech (1-0), at St. Thomas (D1-FCS) (0-1)
These two hooked up in Houghton last year and fought each other to the death by paper cuts with St. Thomas coming out on top of a 12-9 decision. It was a defensive struggle, and the Tommies registered the only offensive score of the day by fumbling the ball into the end zone before recovering it for a score. Riveting. The early returns of 2022 make one wonder if we might not see more of the same.
Tech methodically wore down Platteville a week ago, and managed to work more of a two QB system than we were expecting as Steele Fortress split the reps with starter Will Ark. Despite racking up plenty of offense, St. Thomas couldn't score any points and suffered a drubbing at the hands of FCS Southern Utah.
So what will we get this time around? St. Thomas had to replace a good chunk of its key offensive contributors, and while they didn't fare well a week ago they did rack up plenty of yardage. As for Tech, they are loaded with vets but they aren't known for overpowering anyone offensively. To win here, they're going to have to…the Tommies weakness is against the pass, allowing 372 yards via the air in their opener. If Tech can play its typically stingy defense and find any kind of rhythm in the pass game, they can very well avenge last year's nickel/dime fest. Fortress was highly efficient when he was in the game last week, so look to see if the Huskies don't use him a bit more and try to sling it past STU.
Shaw (0-1) at Wayne State (0-1)
We suspected Wayne would be able to run the ball well last week, but it didn't pan out that way. The Warriors weren't able to take advantage of a less than stout Slippery Rock rush defense, and the problematic Warrior D of a year ago was once again present as they yielded multiple big plays to SRU's new crew of skill position players. Shaw moved the ball relatively well in their opener, but struggled to score enough to beat a tough Wingate crew.
Shaw and Wayne will be meeting in football for the first time ever, and this game opens four straight at The Jewel for the Warriors. The much anticipated return of Josh Kulka at QB for Wayne was a welcome site, but the outing didn't go to plan as the Warriors struggled to put a consistent offensive output together. While Shaw QB Christian Peters managed more than 18 yards per completion last week, he only completed 44% of his passes.
So, we have a pair of offenses that have their challenges, and defenses that are a bit prone to giving up the big play. Seems like these D's might "cure what ails" these struggling O's, but we are very much in a "we'll believe it when we see it" mode with Wayne at this point. They are at home, and they do tend to face a weekly rigor that Shaw may not. We'll give the Warriors the benefit of the doubt here.
#4 Grand Valley (1-0) at #24 CSU-Pueblo (1-0)
Both clubs registered big wins in Week One. Pueblo hit the road for a blow-out victory over Midwestern State, and Grand Valley tallied their much publicized win over Pueblo's league-mate, Mines. Thunderwolf QB Steven Croell lit up MSU for 396 yards and 5 TD's via the air, which is a look that we're not entirely used to seeing from the typically run-first Pueblo offense. Grand Valley got solid passing day out of Cade Peterson, but definitely struggled to run the ball in the manner they wanted.
Defensively, the Lakers were nearly impenetrable through much of the game against Mines. They did the same thing to Pueblo a year ago, holding Croell to 10 of 23 for 84 yards and keeping the Thunderwolves under wraps to the tune of 160 net yards. GV did manage to run the ball well in last year's tilt, but that doesn't guarantee anything this year. So what will we see?
Well, my colleague Matt Witwicki talked during this past Sunday's installment of Inside D2Football about "overreacting" to what we see in Week One. Pueblo definitely brings a similar defensive ability to what GV faced a week ago, so the Lakers will have their work cut out for them to control the line of scrimmage and establish its run game. But does that mean that Pueblo will shut GV down? Seems like a tall order. Moreover, Croell's massive passing output last week is a definite departure from what he's done for Pueblo previously. Can he repeat it? Midwestern State's pass defense was 110th in D2 a year ago…GV's was nowhere near that porous. Add the fact that Croell only mustered 873 yards and seven TD's in ten games a year ago, and last week certainly seems like an outlier. Hitting the road in this one is no small task, but we aren't going to overreact to what we saw from either team last week. GV is still favored here.