GLVC 2019 Season Preview
August 27th, 2019 11:00pm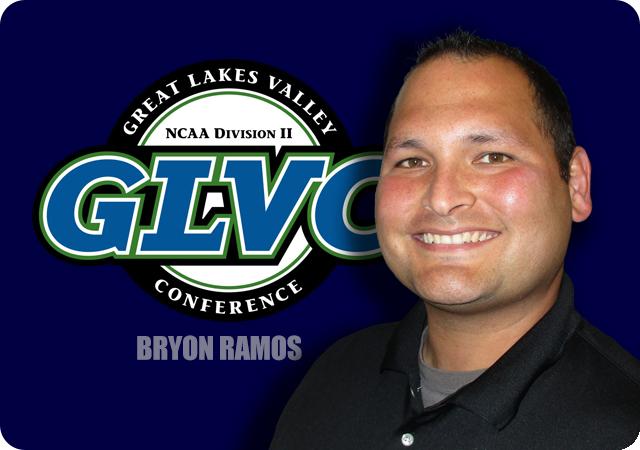 GLVC 2019 Season Preview
Well here goes nothing!
My name is Bryon Ramos and I will have the honor of serving as the GLVC columnist for the 2019 college football season. After some hounding and arm twisting from fellow message board members, I decided to step in the void of conference coverage and take my first shot at journalism!
For those interested, here's a little background on myself. As you can see, I'm taking a big step out of my comfort zone. But, I'm excited for the opportunity and challenge! Football has been a passion of mine for as long as I can remember, and now I have an excuse to spend even more time around it! I welcome any feedback as I learn on the fly on this new adventure.
2018 Recap
2018 GLVC Football Champions, University of Indianapolis
Source: athletic.uindy.edu
In 2018 the GLVC had arguably its most successful football season since its inception with 2 of its members earning post season births. Missouri S&T received an invite to the Mineral Water Bowl where they disposed of Minnesota State Moorhead, 51-16. Meanwhile, Indianapolis earned their second playoff win in school history by defeating MIAA foe Fort Hays State 38-27 in a first-round matchup. They eventually fell in the second round to Ouachita Baptist.
| | | |
| --- | --- | --- |
| SCHOOL | CONF | OVERALL |
| INDIANAPOLIS | 7-0 | 10-2 |
| MISSOURI S&T | 6-1 | 10-2 |
| TRUMAN STATE | 5-2 | 6-5 |
| MCKENDREE | 4-3 | 6-5 |
| QUINCY | 3-4 | 4-7 |
| LINCOLN | 2-5 | 3-8 |
| WILLIAM JEWELL | 1-6 | 1-8 |
| SOUTHWEST BAPTIST | 0-7 | 0-10 |
2019 Preseason Coaches' Poll
Source: GLVC Facebook
It was no surprise that Indianapolis was again unanimously voted atop the GLVC preseason poll. What some may have found shocking was new comer Lindenwood already sliding into the second spot, while Missouri S&T was voted fourth after posting a 10-2 record and a Mineral Water Bowl victory.
2019- Season of Change
The biggest change headed into the 2019-20 school year for the GLVC is the addition of two new full-fledged members: Southwest Baptist and Lindenwood. Southwest Baptist has been participating as an associate football member for several years, so this move will only affect their non-football sports. Lindenwood, on the other hand has been competing in MIAA football since 2012. Last year the Lions went 4-7 while finishing tenth in the MIAA.
On the coaching front, the carousel was as active as always, albeit in unexpected places. It wasn't just institutions attempting a reboot that found themselves in search for a new leader. The top 2 teams in the conference, both coming off arguably their most successful years in program history, had to find a new head coach. Tyler Fenwick resigned from S&T after spending six years building program to take the head coaching job for Southeast Oklahoma. Todd Drury was promoted to fill the position after spending the past 3 seasons as the defensive coordinator. At Indianapolis, legendary coach Bob "Bart" Bartolomeo retired after 9 seasons of leading the Greyhounds and posting a conference record of 50-4. Chris Keevers was selected to step in from his defensive coordinator position to fill the vacancy after spending the past 25 years with the program.
The last change I'll note is one related to turnover at the quarterback position. Specifically, the turnover the league will have in passing production compared to 2018. The top three statistical quarterbacks in the conference, Reece Metcalf (McKendree), Tyler Swart (MO S&T), and Jake Puricha (Indianapolis) have all moved on. With them goes a combined 74 TD passes and 7,715 passing yards. The returning starting quarterbacks in the conference had a combined 40 TD passes last season. It will be interesting if these high-octane offenses will be able keep pace with new signal callers, and which of them will separate themselves from the rest.
2019 GLVC Outlook
Before I get into my thoughts on this year's season, I would like to offer a disclaimer. This is my first year in the GLVC, and I am largely unfamiliar with most of the teams. While doing research and forming conclusions, I like to take an objective statistics-based approach first. From there I will incorporate my subjective observations and information gathered to deepen my understanding.
Long story short: I'm a bit of a stats nerd!
In small college football, the most reliable way to predict a team's performance is to look at the number of returners and returning production. Trying to predict what newcomers are going to do is a futile task. Unless you're a team insider, there's simply not enough readily available information and analysis on signing classes, transfers, or player development. Because of this, all my evaluation was based on returning players 2018 production.
While I made every attempt to be as accurate as possible in terms of players returning and players that have left (not just graduated), I am human and I'm prone to mistakes. My apologies if you find them. Again, I really do appreciate the feedback so long as it's sprinkled with a bit of patience!
Team Position Ratings
While doing my research, I used returning players 2018 statistics to rate their productivity relative to other players at their position. There was some crossover, such as mobile quarterbacks getting high productivity ratings in the running back group, but for the most part it was an apples-to-apples comparison. Once the players had ratings assigned to their 2018 productivity, I was able to determine which teams had the most returning productivity at each position.
Quarterbacks
Heaviest weighted metrics: passing touchdowns, completion percentage
Lindenwood
William Jewell
Truman
Quincy
Southwest Baptist
McKendree, MO S&T, Indianapolis
As I mentioned earlier, the GLVC graduated an incredible amount of quarterback production last year. McKendree, S&T, and Indianapolis all head into 2019 without any significant returning quarterback production from last year. Of the returning signal callers, Lindenwood's Cade Brister had the most productive 2018, completing 57.2 percent of his passes, throwing 21 touchdown passes, and raking up 2433 passing yards. This places Lindenwood firmly atop the conference in returning quarterback production.
Running Backs/Running Game Production
Heaviest weighted metrics: Rushing Touchdowns, Rushing Yards, Average per carry
Indianapolis
Truman
MO S&T
Lindenwood
Southwest Baptist
McKendree
William Jewell
Quincy
As expected, Indianapolis returns the most running back production in 2019 and it's not even close. The Greyhounds boast an embarrassment of riches in their backfield in the form of Harlon Hill candidate Al McKeller and Toriano Clinton. Combined they totaled nearly 2,200 rushing yards and 22 touchdowns in 2018. Truman comes in at number two boosted by Jaden Barr's success running the ball from the quarterback position.
Wide Receiver/Tight End
Heaviest weighted metrics: Touchdown Receptions, Receiving Yards
Lindenwood
MO S&T
Indianapolis
McKendree
Truman
Quincy
Southwest Baptist
William Jewell
Lindenwood lands in the top spot here thanks in part to returning All American tight end Erik Henneman. Last year Henneman racked up 639 yards receiving while hauling in nine touchdown passes. This was by far the highest production of any returning pass catcher. No one else had more than five touchdown receptions or more than 500 yards receiving.
Offensive Line
Heaviest weighted metric: All conference honors.
Indianapolis
MO S&T
Quincy
McKendree
Lindenwood
Truman
William Jewell
Southwest Baptist
Rating offensive line units is always a tough task. There is no key metric that is regularly tracked. While I would love to sit through hours of game and assign old fashion grades, I also enjoy my marriage! Here I simply gave units points for returning starters and returning all-conference linemen, with first teamers earning the most points. Indianapolis ranks first here with returning all-conference offensive linemen Tarnjeet Singh and Clay Hadley.
Defensive Line
Heaviest weighted metrics: Sacks, Tackle for Loss
Truman
Indianapolis
MO S&T
Southwest Baptist
McKendree
Quincy
Lindenwood
William Jewell
I had to double check my numbers a few times when I saw these results. How does the defensive line unit with the highest producing defensive linemen in 2018 fall to third? Remember that these ratings consider all returning productivity, including those that provided depth. While Tershawn Wharton and Joe Boettecher were very productive in 2018 for S&T, the Miners do not return another defensive lineman that registered any significant stats. Meanwhile, Indianapolis returns three (Patch, Schmatz, and Weathers) and Truman returns four (Reeves, Devecchi, Floyd, and Swope).
Linebackers
Heaviest weighted metric: Tackle for Loss, Sacks, Interceptions, Pass Break Ups
MO S&T
Indianapolis
William Jewell
Lindenwood
McKendree
Truman
Quincy
Southwest Baptist
These ratings played out similarly to how the defensive line ratings did. While Lindenwood's Drew Seers was statistically the highest rated returning linebacker, he was the only Lion to make the list. S&T rated first behind returning productivity of Ben Straatman, Jack Hayes, and Dontay White. Indianapolis has two of the top four statistical returning linebackers in Joe Lambright and Alex Parsons.
Defensive Backs
Heaviest weighted metrics: Interceptions, Pass Break Ups
Truman
Lindenwood
MO S&T
William Jewell
McKendree
Indianapolis
Quincy
Southwest Baptist
Like Drew Seers, William Jewell's Donte Colum's 2018 production was the best of all returning defensive backs; powered by his five-interception season. Also, like Seers, Colum is the only member of his team that registered significant statistics at his position last year. Truman lands in the top spot in large part to returning five players that contributed last year: Jordan Siegel, Lawrence Woods, Zach Nadle, Travis Myerson, Wyatt Fishel.
Conclusion
At first blush, it seems that the GLVC is a two-tiered league with Indianapolis, Lindenwood, Truman, and S&T leading the way, and McKendree, Quincy, Southwest Baptist, and William Jewell rounding it out. Among the top four teams, all will have questions to answer heading into 2019. While Indianapolis brings back one of the best running games in the country (running backs and offensive line), it's still unclear where they will go at quarterback and if they have an answer to help their defensive backfield. While Lindenwood looks set at quarterback and receiver, big question marks remain with one of the most important units on the field, the defensive line. Truman looks well equipped to run the ball effectively with a quarterback/running back combo that's second to only Indianapolis' backfield in productivity. But if questions along their offensive line and passing game linger, it could hint at the possibility of a one-dimensional offense. S&T looks solid across the board in terms of returning production from last year, except for the most important position on the field. Will whoever they choose to fill Swart's shoes be able to produce in the passing game at a similar clip?
Even though it seems to be a four-team race, this is college football. Coaches inspire, teams gel, players rise, and expectations get blown out of the water. In the past five years, all four of the teams picked at the bottom of the preseason poll had at least one season with a winning overall record or conference record. It's not even September yet. It is WAY too early to count anyone out!
Team Capsules
Over the next several days I will be publishing my team previews, counting down my preseason conference rankings. While the algorithms I created to produce my ratings will influence my opinion on my rankings, I have also gathered subjective information to learn the deeper story. This includes conversations with coaches, watching games, and roster research. At the conclusion of my countdown I will publish the first game previews of the 2019 GLVC football season!
If you've made it this far, thank you for sticking with me! I'm looking forward to the year. Feel free to reach out to me with any questions!