GLVC Preview First Round Playoffs
November 20th, 2019 10:30pm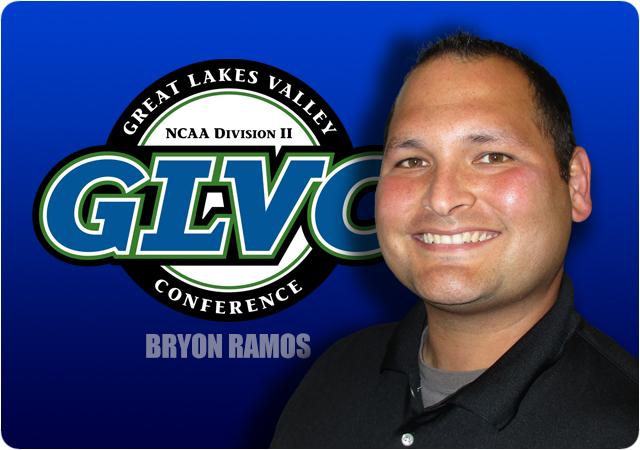 Before we get into the postseason fun, we'll recap what was the final week of the regular season for the GLVC. Lindenwood entered the week with a chance to claim the outright conference championship. Indianapolis had to take care of business to guarantee a playoff invitation. Truman was looking for its first nine-win season in 27 years. McKendree and Missouri S&T battled for a fourth-place conference finish.
Week 11 Review
Truman State 24 Urbana 14
Truman senior running back Jordan Salima punctuated his regular season Bulldog career with 216 rushing yards and a touchdown. As a team, the Bulldogs turned in an outstanding effort by harassing Urbana quarterback Izzy Sanders with three sacks and forcing him to throw an interception in the endzone to snuff out an early scoring opportunity for the Knights. Coming up with the first half pick was Jordan Siegel, his first of the year. The Bulldogs also dominated time of possession with a 38 to 22-minute advantage. This is the first nine-win season by the Bulldogs since 1992; they will have a chance to reach the 10-win mark for the first time in program history at the America's Crossroads Bowl where they will face Ohio Domincan in Hobart, IN on December 7th.
Lindenwood 42 Southwest Baptist 10
Nash Sutherlin turned in his best performance of the year as he powered the Lions offense with 231 yards rushing on just 22 carries and three touchdowns. The Bearcat defense was able to contain Cade Brister to his lowest total yardage output of the season, but he was still able to connect with three different receivers for touchdowns. Offensively, Dylan Mountain was back at the helm for SBU, which resulted in a revival of sorts for the Bearcat passing game as he went 20 of 30 for 208 yards and one touchdown. However, he faced consistent pressure from the Lion defensive line resulting in four sacks; 3 by sophomore defensive tackle Tavian Weary.
William Jewell 42 Quincy 47
William Jewell and Quincy capped off the 2019 season with some offensive fireworks as both teams combined for 89 points and 1177 total yards. The Cardinals would take the first lead on a 16-yard pass from Will Schneider to Nick Fisher early in the first quarter. Quincy would take over the lead near the end of the first quarter after Brandon Gaston caught a four-yard reception from Andrew Rund to make the score 14-10. The Hawks lead for most of the rest of the game with both teams exchanging a variety of long drives, big plays, special teams scores, and defensive scores. William Jewell finally took back the lead late in the fourth quarter after a 10 play 81-yard drive that was capped off by a six-yard Will Schneider run to make it 42-41. This set up a story book ending for the Andrew Rund and the rest of the Quincy seniors on their senior day. Rund lead a 12-play 75-yard drive, leaving just 21 seconds on the clock after a one-yard plunge by Oscee Calhoun to take a 47-42 lead. Junior wide receiver Brandon Gaston was huge on the drive with 62 receiving yards, including a 24-yard reception on a fourth and 21.
McKendree 50 Missouri S&T 51
Going for the two-point conversion to win versus the kicking to tie is the ultimate flex in my opinion. I am almost always a fan of the decision. To me, the mere fact that you have the "audacity" to put it all on the line is sometimes enough to put your opponent on tilt; like going "all-in" in a poker game. It also says to your team, "I trust you. Let's do this now". Regardless of the outcome it's a decision I respect because quite honestly, I don't think I'd have the marbles to do it if put in the same situation. Coach Mike Babcock does. And he had no interest in playing overtime. McKendree put the game on the line with no time remaining. Unfortunately, things didn't turn out the Bearcats way as they fell just short of completing an amazing comeback, after being down by as much as 21 points. Leading the Miner effort on the day was utility man Payton McAlister who totaled 330 all-purpose yards. With his performance, McAlister took home the conference special team's player of the week behind 177 total return yards.
Lake Erie 6 Indianapolis 70
Forgive me if I don't spend a lot of effort diving into this one. Lake Erie was clearly overmatched in what amounted to a tune up game for the Greyhounds before the playoffs. Indianapolis was able to get backups playing time early in this game, so none of the usual suspects ended up with any eye-popping stats. What is of note to me, where some of the team stats. Here are a few metrics that give you a better idea of just how dominant they were; if the score wasn't enough.
First downs: 28 to 8
Rushing yards: 301 to 21
Total offense: 599 to 230
Time of possession: 38:04 to 21:56
Third down conversion percentage: 69% to 8%
FINAL CONFERENCE STANDINGS
And that my friends, puts a wrap on the 2019 regular season! It's hard to believe that it's already over. I think now is a great time to reflect to August to compare the coach's preseason poll and my predictions to see how they turned out.
2019 FOOTBALL STANDINGS

SCHOOL

CONF

CPCT.

OVERALL

PCT.

STREAK

LINDENWOOD

7-0

1.000

8-3

0.727

W7

INDIANAPOLIS

6-1

0.857

9-1

0.900

W2

TRUMAN STATE

5-2

0.714

9-2

0.818

W1

MISSOURI S&T

4-3

0.571

7-4

0.636

W1

MCKENDREE

3-4

0.429

5-6

0.455

L1

QUINCY

2-5

0.286

5-6

0.455

W1

SOUTHWEST BAPTIST

1-6

0.143

3-8

0.273

L5

WILLIAM JEWELL

0-7

0.000

1-10

0.091

L10
My Prediction

Preseason Poll

1

Indianapolis

1

Indianapolis

2

Missouri S&T

2

Lindenwood

3

Lindenwood

3

Truman

4

Truman

4

Missouri S&T

5

McKendree

5

McKendree

6

Quincy

6

Quincy

7

Southwest Baptist

7

Southwest Baptist

8

William Jewell

8

William Jewell
It looks like most of the uncertainty was how the top half of the league would play out, as both mine and the coaches poll got five through eight exactly right. However, the coaches clearly know more than I do (surprise, surprise) as their prediction for one through four more closely resembles the standings we have today.
INFLUENCE POWER RATING
For those interested in this nerd stuff…
| | | |
| --- | --- | --- |
| | School | Total IPR |
| 1 | Uindy | 36.89% |
| 2 | Lindenwood | 19.94% |
| 3 | Truman | 18.96% |
| 4 | Missouri S&T | 4.74% |
| 5 | McKendree | -0.30% |
| 6 | William Jewell | -18.56% |
| 7 | Quincy | -18.84% |
| 8 | Southwest Baptist | -28.00% |
FINAL POWER RANKINGS
No surprises = No change from last week.
Lindenwood- With an offensive attack that overwhelms their opponents with high skilled athletes form sideline to sideline, and one of the best young quarterbacks in the game, the Lions found ways to exploit the conference's top defenses when it counted the most. Their defense has improved as the year has gone on and is clearly an asset that can help them win games at this point.
Indianapolis- Offensively, they can be even more problematic than Lindenwood because of their ability to control games with their running attack. Their defense can be suffocating, relentless, and ball hawking.
Truman- Built from their defense out, no doubt. But Jaden Bar and Jordan Salima have become quite the dynamic duo on the offensive side of the ball. The improved balance on the offensive side of the ball combined with a traditionally stout defense gave the Bulldogs their best season in 27 years.
Missouri S&T- At times the Miners looked like they could be considered the best team in the conference. But inconsistent performances and self-inflicted wounds derailed them in some of the bigger games of the season.
McKendree- The Bearcats may have found a gem in Turner Pullen, but life will look different next year without Matt Cole. The development of Steven Towns will certainly help him build on the success. Offensively, the Bearcats were close to where they needed to be to compete in the top half of the conference. Defensively, there's still a ways to go.
Quincy- Lindenwood was the only team more productive in the pass game than the Hawks. Unfortunately, their defense couldn't make enough plays for the team to take advantage and win a few more games.
William Jewell- There were some bright spots with the gutsy performance of Will Schneider and the big play ability of Jalik Jaggwe throughout the year. Brock Geisz was also fun to watch on the defensive side. The Cardinals will need a lot more depth and talent if they want to seriously compete.
Southwest Baptist- The Bearcats ended up here last week due to the questions at quarterback. I'm unsure if Dylan Mountain was injured for the middle portion of the season, but the offense seemed less hamstrung with him running the show. Brenden Smith could no doubt run the ball well but needs continued development to be able to make the throws that are needed in that offense.
Player of the Year Awards
Offensive Player of the Year
Cade Brister, QB Lindenwood University
Brister was the catalyst for the most productive aerial attack in the conference throwing for 3301 yards and 36 touchdowns while connecting on 63% of his passes. He set Lindenwood school records for most completions in a game and passing yards in a game. Brister also proved to be a threat on the ground rushing for 445 yards and six touchdowns.
Also in consideration…
Al McKellar, RB Indianapolis
Jordan Salima, RB Truman State
Payton Rose, WR Lindenwood
Andrew Rund, QB Quincy
Matt Cole, WR McKendree
TJ Edwards, QB Indianapolis
Defensive Player of the Year
Drew Seers, LB Lindenwood University
Seers was the heart and soul of the Lions defense as he amassed 154 total tackles, 12.5 TFLs, one fumble recovery, and two pass breakups. Seers tackle total was the second most in school history; only behind the all-time NCAA tackle leader Connor Harris. Seers was also named GLVC Player of the Week three times. He was the only player to receive the honor more than once this year.
Also in consideration…
Sam Reeves, DL Truman State
Alex Parsons, LB Indianapolis
Tershawn Wharton, DL Missouri S&T
Peyton Chappel, LB Quincy
Corey Hangar, DB Southwest Baptist
Andrew Houston, DB Quincy
Freshman of the Year
Turner Pullen, QB McKendree University
2414 passing yards, 24 passing touchdowns, 7 interceptions
301 rushing yards, 8 rushing touchdowns
First Round Preview
Lindenwood at Ouachita Baptist
For the first time since moving to the NCAA, the Lindenwood Lions will be competing in playoff football. While they did play in the Mineral Water Bowl in 2012, a game in which they lost to Winona State 41-21, they haven't played an actual playoff game since 2010 when they lost 46-38 to The University of St. Francis- Indiana in the first round of the NAIA playoffs.
The Lions reward for their best season in seven years? A seven-hour trip down south to face the number four ranked scoring defense in division two.
When the Lions have the ball…
Regardless of your style of play, an offense's success is most dependent on how well you control the line of scrimmage. At first blush, it might seem like the Lindenwood offensive line has struggled this season. The Lions average only 134 yards on the ground per game and have given up a conference high 36 sacks. However, Lindenwood had the least number of rushing attempts and second most passing attempts in the GLVC. Jed Stugart teams have traditionally run the ball often and well. But, Coach Stugart also knows that the strength of this offense lies in the arm of Cade Brister and the hands of his many talented receivers. The Lions' leading rusher, Nash Sutherlin averaged a very respectable 5.6 yards per carry. They CAN run the ball; they just prefer to throw it. When the number of pass plays is taken into consideration, the Lions average one sack per nine drop backs. However, they're giving up only five yards lost per sack, which is tied for the 7th lowest average in division two. That tells me that a number of those sacks are last-minute scramble attempts by the quarterback who got tackled just shy of the line of scrimmage.
So, while Lindenwood hasn't posted the stats traditionally associated with dominant offensive line play, they have been more than adequate to power an effective run game and provide enough protection for Brister to put up some of the best passing numbers in division two. However, the Lions are going to need much better than adequate from their offensive line as they match up against one of the best defenses in the country. Lining up across from them will be four all conference defensive linemen in Dameyun McDonald, Lafoy Smith, Shimorye Hampton, and Zach Curry. Together the smaller but extremely athletic group is responsible for 21 tackles for a loss and 13 sacks.
The other key area to watch is how the Ouachita secondary will line up against a deep and talented receiving corps of the Lions. The Tigers have one of the best defensive backs in the country in Keandre Evans they'll be able to use to essentially eliminate one of Brister's options. However, Lindenwood is an atypical team in that they have three legitimate number one receivers in Payton Rose, Najee Jackson, and Erik Henneman. Beyond that, they have Sutherlin coming out of the backfield who's totaled over 1000 all-purpose yards and a speedy playmaking Glen Gibbons. Brister has proven throughout the year that he's willing to lean on any of these options at any given time. He's also proven he isn't afraid to test any defensive back. This has gotten him in trouble a few times this year, and Evans is dangerous enough with nine career picks that, if he tests him, he may find himself in hot water again.
When the Tigers have the ball…
As well as the Tiger's defense has performed this year, much of the credit for their opponent scoring suppression must be given to the efficiency of their offense. It all begins and ends with their running game. With three first team all-conference offensive linemen (Jacob Roberts, Cori Gooseberry, and Anthony Chairez) the Tigers have the muscle to wear down opposing defenses. Ouchita's game is playing in front of the chains and ensuring convertible third downs. Their 62.5% third down conversion rate is the best in the country. It's allowed them to hold the ball for an average of five minutes more per game versus their opponents. In turn, this has allowed them to run a total of 34 more plays on the year than their opposition. This type of wear and tear creates a compounding fatigue cycle against defenses, and suddenly, they're breaking off 40-yard runs or draining eight minutes off the clock on a 70-yard drive. The Lions do own a respectable 36% defensive third down conversion rate, however the GLVC is a much more pass heavy league that the GAC which means they saw opponents end up in 3rd and long because of incompletions a lot more than they probably will this Saturday.
The Tigers like to attack with a three-headed monster in their running game with Brockton Brown, Shun'cee Thomas, and TJ Cole. Together they've combined for 2170 yards rushing and 30 touchdowns. Brown is responsible for a bulk of that damage with 975 yards and a mind blowing 22 touchdowns. And while they don't throw the ball a lot relative to what Lindenwood is used to (17 times per game), Brayden Brazeal has been incredibly efficient connecting on 75% of his passes for 12 touchdowns and only two interceptions. He has a favorite target; speed merchant Allie Freeman who has hauled in 7 touchdown passes and is responsible for catching half (869) of Brazeal's 1729 passing yards.
For Lindenwood, it's going to come down to how well they can slow down the run and if they can come up clutch in third down. Additionally, they'll need to stay levelheaded enough not to panic when third down conversions do happen, because they will against this offense. The Lions have played decent against the run giving up only 165 yards per game. LU has size and athleticism up front to match up with the power run blocking of the Tigers, and Drew Seers can run anyone down or over; the question will be depth. If the time of possession begins to tilt heavily in Ouachita's favor this could become problematic.
The Verdict
There's a prevailing thought in sports in general that you must take your lumps before you really learn how to win, especially in the playoffs. I'm not sure how much I buy into that. A part of me thinks, if you're good enough, and mentally tough enough, you can win now. But in this case, the experience between the two teams might make a difference. Lindenwood is stacked up against some steep odds. Even though Coach Stugart has division two playoff experience, no player on this current team has ever sniffed postseason play as a Lion. Meanwhile Ouachita is making their third appearance in as many years. The Lions will also have to deal with the adversity of traveling to a brand-new location. While they've already done that several times this year being their first year in the GLVC, I expect the environment will be closer to what they experienced when traveling in the MIAA. On top of all that, they're lining up against one of the best teams in the country.
I wouldn't be surprised to see this being a closely contested game through the first half. However, I think the experience and the wear and tear will take its toll on the Lions in the second half as the Tigers pull away to win by a couple of scores.
Lindenwood 21
Ouachita 31
Indianapolis at Central Missouri
Another year, and another opportunity for the Greyhounds to face off against the MIAA (co) champs. This year however, Indianapolis will be making the seven-hour trek west to Warrensburg, MO to face off against the Mules. Central Missouri is coming off their only loss of the season against Northwest Missouri, while Indianapolis has won two in a row heading into the first round of the playoffs.
The Greyhounds took a step in terms of respectability of their program and the conference with last year's win over Fort Hays State. A win over the Mules could help advance the narrative even further that the top end of the GLVC is improving.
When the Greyhounds have the ball…
The Indianapolis offense hit another gear this year with the addition of TJ Edwards. While they did have to replace some experience up front, the nucleus of the attack remained intact in the form of Al McKellar, Toriano Clinton, and Daveon Bell. Edwards' ability to deliver on time accurate balls, extend plays, and create something out of nothing made the Greyhound offense nearly unstoppable. UIndy averaged 49 points per game and 520 yards of total offense. McKellar and Clinton were effective on the ground going for 1755 yards on 268 carries (6.5 ypc avg), and Edwards was lethally efficient through the air connecting on 65% of his passes for 2192 yards, 21 touchdowns, and only 4 interceptions. Edwards also added another 374 yards on the ground and 7 touchdowns. Edwards did a good job of spreading the wealth among his receivers too. Four of his receivers ended the year with over 400 yards a piece (Daveon Bell, Maurice Robinson, Aaron Matio, and Ryan Topper) and three ended with five or more touchdowns (Bell, Matio, Topper).
Defensively, the Mules have been pretty average across the board. They've not been overly impressive in imposing their will on opposing offenses (Def IPR:2.21%), and they're allowing 410 yards per game. The Mules are at their best defensively when they're able to make big splash plays. Central Missouri has recorded 70 tackles for a loss, 34 of them being sacks, and has forced 20 turnovers on the season. Unfortunately for them, the Greyhounds are a fundamentally sound team that don't allow those types of plays to happen very often. To date, UIndy has only been tackled for a loss 40 times, been sacked 12 times, and has only turned the ball over seven times.
If Central Missouri is going to win this game, they're going to have to find a way to make these splash plays happen. I don't know if they'll be able to slow Indianapolis down otherwise.
When the Mules have the ball…
Like Indianapolis, Central Missouri boasts an incredibly potent offense. However, unlike the UIndy offense, the Mules will be facing off against a defense that successfully shut down most of their opponents this year. Indianapolis ended the year leading the GLVC in both defensive scoring and total defense. Defensively, the Hounds are led by a pair of playmaking linebackers in Alex Parsons and Joe Lambright. Together they combined for 26 tackles for a loss, three sacks, and three interceptions. Up front, they have a very physical and athletic defensive line that can cause opposing offenses fits, especially in the running game. Senior defensive end Jacob Schmatz has 4.5 sacks, one interception, and five pass break ups on the year. Their secondary is led by cornerback Mitch Dewitt. Dewitt is a smart veteran player with enough ball skills to pick off passes forced into small windows; he has three interceptions and six pass breakups on the year.
With only one of these teams having shown they can play consistent solid defense; one might think this is an open and shut case. However, I've seen this episode before. The Mules are bringing in a formula that could create issues for the Greyhound defense. With eight all conference performers on the offensive side of the ball, including Harlon Hill hopeful Brook Bolles, the Mules create matchup problems across the board. Bolles has a variety of weapons he can target, much like Cade Brister does at Lindenwood. Lindenwood is the only team this year that has been able to exploit the Greyhound defense. It's clear that Bolles has a favorite weapon in Shae Wyatt (53 rec, 1229 yds, 10 TDs), but he isn't afraid to go to Cameron Saunders or tight end Zach Davidson either. Davidson poses a unique challenge in that he's 6'7" and can run and catch like a wide receiver. Central Missouri can also run the ball very well. They have their own dynamic duo in Devante Turner and Koby Wilkerson who have combined for 1626 rushing yards and 19 touchdowns.
I don't expect that UIndy will be able to shut down the Mules like Northwest did last week, but I do expect them to give them more issues than most of the MIAA rivals did. In the end, Central is just too talented and will find a way to put points on the scoreboard in chunks.
The Verdict…
If I wasn't already committed to heading down to Arkadelphia this weekend, I would consider heading to Warrensburg to check this one out. I think this is going to be an exciting high scoring affair with some of the best skill position talent in division 2. Indianapolis has the playoff experience and some veteran presence on the defensive side of the ball that will help get the necessary stops to allow their offense to outpace the Mules.
Indianapolis 52
Central Missouri 49