GLVC Preview Week Four
September 26th, 2019 8:00pm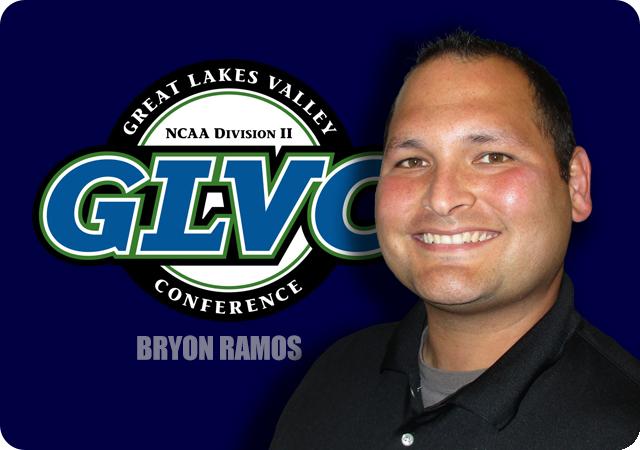 With 3 weeks in the books, most teams have a good idea of their identity and how the rest of the season will play out. Coaches will reexamine their goals, their obstacles, and sometimes redefine what a successful season will look like (whether they say it out loud or not). With this essentially being the quarter pole of 2019, now is a great time to step back and try to make sense of exactly who the GLVC is.
Standings
School
Conference
Overall
1. Indianapolis
1-0
3-0
2. Lindenwood
1-0
1-2
3. Truman
0-0
3-0
4. Missouri S&T
0-0
2-1
5. Quincy
0-0
2-1
6. Southwest Baptist
0-0
2-1
7. William Jewell
0-1
1-2
8. McKendree
0-1
0-3
GLVC Power Rankings
Indianapolis- So far, the Greyhounds have lived up to their expectations as the conference standard bearer. Some may even say they've exceeded them with the new dynamic that TJ Edwards brings them offensively. UIndy leads the league in scoring averaging 45.8 points per game.
Truman- The Bulldogs knew coming into the season that their formula for success would revolve around their defense. The question was whether they could score enough points to compete on a national level. With the Truman defense giving up less than nine points a game, the offense and special teams have easily provided enough scoring to propel the Bulldogs to their first 3-0 start since 2012.
Missouri S&T- After a frustrating first game of the season, the Miners seem to have found the groove they had in 2018, scoring 100 points in their last 2 games, while only giving up 38. While last year's group relied heavily on the arm of Tyler Swart, this year's team has the run the ball for an average of 230 yards per game.
Lindenwood- The Lions are have certainly shown flashes of being a top of the conference team this season against arguably the toughest out of conference schedule to date. However slow starts and self-inflicted wounds are keeping them from cementing themselves as a true championship contender. Sophomore QB Cade Brister leads the league with 854 passing yards and 10 touchdowns.
Quincy- The Hawks came flying out of the gate in their first two games, scoring 72 points while only giving up 16 in two non-conference road games. Unfortunately, their home opener was spoiled last week as they were thumped by Wayne State 33-7. We'll have a better indication if Quincy was the beneficiary of a weak schedule or if they simply let one get out of hand as they host Truman this Saturday.
Southwest Baptist- After dropping their season opener in Liberty, MO to William Jewell, the Bearcats have demonstrated the ability to execute on a winning formula in running the ball efficiently and stopping the run. However, the two teams they smacked around are the same two the Quincy handled, so it remains to be seen how SBU will perform against higher competition. They'll get their chance this week as they travel to Indianapolis.
William Jewell- After stealing the season opener from SBU, William Jewell has played in two game where they out played their opponent for at least a portion of the game. The Cardinals have talented pieces on their roster that can help them win games, but depth does seem to be an issue. Will Schneider continues do most of the heavy lifting on offense with 8 total touchdowns this year.
McKendree- Not much has gone right for McKendree in 2019. Currently they rank last in both scoring offense and defense in the conference. There are some winnable games still on their schedule, but the Bearcats are certainly disappointed to be in this position after their first three games.
Rise of the GLVC?
One thing interesting to note is the apparent improvement of the GLVC as a conference. We could easily say it's too early to tell, or remark about the sample size, but the record speaks for itself. Last year, the GLVC had a combined regular season non-conference record of 10-18. This year, through three weeks of play, they sit at 12-8. Through three weeks in 2018, the conference was 6-11. The GLVC conference has two more non-conference wins than they did all last year; this despite conference newcomer Lindenwood, who replaced Lincoln, having yet to win a non-conference game.
Week 3 Review
Indianapolis 63
McKendree 21
Indianapolis and McKendree opened the conference portion of their schedule in Lebanon, IL. The Bearcats likely knew the odds were stacked against them and attempted an onside kick to open the game. Unfortunately for McKendree it was recovered by the Indianapolis and the Greyhounds never looked back on their way to racking up over 500 yards of total offense for the second time this season. The Greyhounds as a team ran the ball for 338 yards and six touchdowns on 52 carries. TJ Edwards ended the game with a 72 percent completion percentage and three touchdowns. Indianapolis only threw the ball 19 times the entire game.
Wayne State 33
Quincy 7
I may have been too quick to praise the Quincy offense in my week 3 preview given that a Wayne State defense that had been torched by Slippery Rock and given up 35 to Truman State was able to hold the Hawks to a single touchdown and 115 total yards of offense. The Warriors offered up plenty of opportunities to let Quincy back into the game by fumbling the ball five times, but a series of special teams' miscues and poor offensive execution left the Hawks powerless to dig out of the hole. Unfortunately for quarterback Andrew Rund, some of the accuracy issues that plagued him last year came back to haunt this game only completing 33 percent of his passes. Prior to this game he was completing 61 percent. It won't get any easier for the Hawks this week as Truman state brings in the number one defense in the league.
Valparaiso 7
Truman State 38
For the second week in a row Truman State broke the 30 point mark, thanks in large part to special teams and defensive scores. Defensively, the Bulldogs held the Crusaders to 65 yards rushing and a 2.3 yards per carry average. Lawrence Woods and Tanner Lain both returned interceptions for touchdowns and Jordan Salima returned a punt 71 yards for a score. The offense did enough to keep the game under control by winning the time of possession battle and earning 16 first downs compared to only nine for Valpo.
Southwest Baptist 20
Kentucky Wesleyan 13
Southwest Baptist used a stout defensive effort and some gutsy play calling to move to 2-1 on the season; this is the first time they've owned a winning record in over two years. The back and for game was still very much in question heading into the fourth quarter tied at 13. A gamble on fourth down by Coach Robert Clardy lead to a fake punt going the distance as punter Logan Claborn connected with Cory Hanger for a 62-yard pass. The Bearcat defense held the Panther offense to 77 rushing yards and a 2.1 yard per carry average.
Miles 21
Missouri S&T 49
Miles came into this game having only given up 5 net yards rushing in their first 2 games. The Miners more than doubled that with Aaron Moya's first carry early in the first quarter. After the Miners stalled out on the drive, the Golden Bears went up by a touchdown. S&T would respond with 28 unanswered before halftime. Missouri S&T picked up where they left off offensively versus APU amassing just shy of 500 yards of total offense. Brennan Simms ended his day going 24 of 34 for 268 yards and four touchdowns. The running game totaled 184 yards rushing and two touchdowns. Defensively, S&T held a Miles rushing attack that had gained 482 yards in its previous two game to only 155 yards on 43 attempts for a 3.6 yards per carry average.
William Jewell 16
Lindenwood 28
Jed Stugart earned his 100th career victory as a head coach as Lindenwood hosted William Jewell for the first time since 2010. The visiting Cardinals found themselves in an early hole as the Lions sprinted out to a 28-point lead on a nearly flawless first half performance by Cade Brister who went into halftime going 19 of 23 for 242 yards and three touchdowns. Jewell was able to piece together a 10 play 58 yards drive before halftime to set themselves up for a 42-yard field goal by Dalton Dye as time expired. The Cardinals would do the rest of the scoring for the game, totaling 16 unanswered on the night, but couldn't overcome the lead they spotted the Lions. The Lions seemed content to salt the clock away during the second half feeding third string running back Dalton Grohler 14 times. Grohler ended his night with 99 yards on 21 carries. Cardinal quarterback Will Schneider carried his offense with 239 total yards and two touchdowns. The Lindenwood defense demonstrated an ability to get after the quarterback, sacking Schneider five times on the night.
Week 4 Preview
Chowan at McKendree
McKendree welcomes CIAA foe Chowan to Lebanon as they continue to search for their first win of the season. Last year, the Hawks defeated the Bearcats in Murfreesboro, NC by a score of 55-45. That game was a showcase of quarterbacks as Reece Metcalf threw for 305 yards and 4 touchdowns, while Chowan's Bryce Witt threw for 439 yards and 3 touchdowns. Unfortunately for the Bearcats, Metcalf has graduated, and the Hawk's offense is still humming with Witt. The Hawks bring in the number one scoring offense in the CIAA. Much of that damage was done in a 70-16 blowout of Alderson Broaddus, however it's clear that Chowan has the fire power to put points on the board. Most of heavy lifting has been done in the running game which centers around running back Deshaun Wethington who currently sits second in the conference averaging 120 yards per game and three touchdowns. Bryce Witt remains a dangerous threat having already tossed 11 touchdowns on the year.
With all that fire power, I would expect Chowan's offensive output to be similar to what they did last year, perhaps relying on the running game a bit more given the McKendree is giving up over 200 yards per game on the ground. I don't see how the Bearcats keep up on the scoreboard this year. Quarterback Turner Pullen has played well at times but is probably too inexperienced to run the offense like Metcalf did. I see the Chowan offense jumping out to a lead and salting this one away to shorten the game.
Chowan 42
McKendree 19
Truman State at Quincy
Part of me wonders if Quincy's blunder against Wayne State was partially due to the Hawks looking ahead to this week's matchup against the Bulldogs. However, watching the game and diving into the box score, it becomes clear that Quincy was physically overmatched. The Quincy offense had put up some nice numbers until last week. Unfortunately for them, getting back on track against this Bulldog defense is probably too much to ask. Currently, the Truman defense ranks one or two in every major team defensive category in the conference. If Quincy hopes to make this a game, they'll need to be content with playing a mistake free, disciplined, field position game and let their own defense keep them in it. Half of Truman's 10 touchdowns are of the non-offensive variety.
Quincy's defense does have the ability to rush the passer and take away the football and the Truman offense hasn't exactly lit up scoreboard. Because of that, I think this game might be closer than many expect at first blush. After an embarrassing performance last week, I would expect Coach Bass to have his guys ready to play, especially on their homecoming. I really wouldn't be too surprised to see Quincy pull off the upset here, but it's not what I expect to happen.
Truman 19
Quincy 13
Missouri S&T at William Jewell
The Cardinals must be frustrated after leading West Texas at halftime in the second game and last week shutting out Lindenwood in the second half while scoring 16 unanswered, yet still ending up with a loss in both games. Meanwhile, after a hiccup to open the season, the Miners are rolling by outscoring their opponents 100-38 in their last two games.
While William Jewell can score the football, their defense may have a tough time stopping the Missouri S&T running attack that is averaging 230 yards per game. On top of that, Brennan Simms seems to be getting better each week and could be due for a big game as he faces a Jewell defense that's been vulnerable in the air. A big factor in William Jewell's chances will depend on whether defensive end Tershawn Wharton is playing. Wharton did not play against Miles and could pose a huge problem against an offensive line that is coming off a game in which they gave up 5 sacks. If Will Schneider has time, he could make this interesting with his ability to extend plays and create something out of nothing.
Missouri S&T 42
William Jewell 27
Southwest Baptist at Indianapolis
The Bearcats make the long trip to Indianapolis to face a red-hot Greyhounds team. UIndy seems to be clicking in every phase and aspect of their game right now and look very tough to beat. Fortunately for SBU, they seem to have found their own game after their frustrating season opening loss. The Bearcats have been able to run the ball to the tune of 220 yards per game and have only given up 16 points in their last 2 games.
With that being said, it's safe to say that the Greyhounds will represent a significant increase in level of competition. I wish I could convince myself that this has a chance to be a good game, but I just don't see it. It has less to do with the way SBU is playing right now, because they are clearly a better team than they were last year. I think that UIndy is playing at a nationally competitive level right now. The lower half of the league won't be able to compete with them right now. The Greyhounds will start fast will be able to get some reserves experience by the fourth quarter.
Southwest Baptist 15
Indianapolis 52
Lindenwood at Davenport
Lindenwood makes the trek up north to face off against Davenport for the first time in school history. While the Panthers were picked to finish fifth out of the 9 team GLIAC, they currently sit at 2-0 and boast the number one overall defense in the country. The Panthers seem to play a style very similar to Truman; they rely almost exclusively on their defense to win games for them. They do enough on offense to put points on the board but are content with being opportunistic with the chances their defense gives them rather than expect their offense to march up and down the field. Defensively they've basically shut down their opponents' run game, only allowing 82 yards in their first two games. They've also demonstrated a strong pass rush with seven QB sacks in their first two games. Robert Clanton leads them with 3.5 sacks.
If Lindenwood wants to continue their offensive success, they may have to find a way to do it without the threat of a running game, especially with the health Nash Sutherlin and Ethan Staskewicz being uncertain. Dalton Grohler filled in admirably, but the Panther defense looks to be much stouter that William Jewell's. Cade Brister has shown the ability to carve up any defense he faces and is becoming more comfortable going to weapons other than Erik Henneman. This is a tough one to call, but I think the Lions have too much offensive skill to be held down to the level of the Panther's previous two opponents. The Lion defense continues to improve and could be in line for another strong showing.
Lindenwood 20
Davenport 14