GLVC Preview Week Seven
October 18th, 2019 12:00pm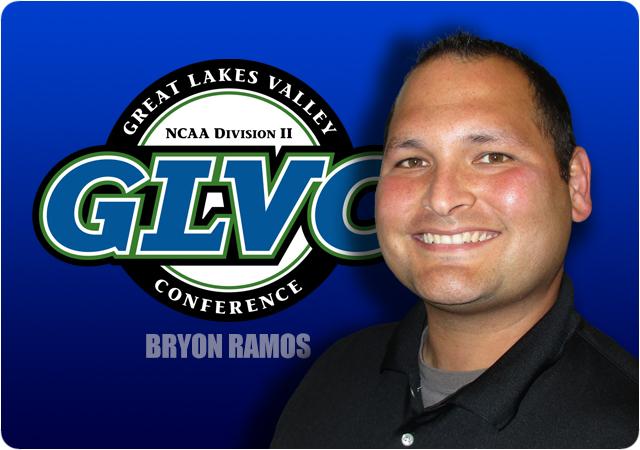 As we hit the halfway mark of the season, the conference standings look pretty close to how the coaches predicted they would finish. The GLVC now sits with a 15-9 out of conference record. That is already five more wins than they had in 2018, with seven more opportunities to add onto that total. The GLVC could realistically accumulate 19 out-of-conference wins for 2019; almost doubling their total from last year.
Standings
| | | |
| --- | --- | --- |
| School | Conference | Overall |
| INDIANAPOLIS | 4-0 | 6-0 |
| LINDENWOOD | 3-0 | 3-3 |
| MISSOURI S&T | 2-0 | 5-1 |
| TRUMAN STATE | 2-1 | 5-1 |
| SOUTHWEST BAPTIST | 1-2 | 3-3 |
| MCKENDREE | 0-2 | 2-4 |
| QUINCY | 0-3 | 2-4 |
| WILLIAM JEWELL | 0-4 | 1-5 |
Power Rankings
Lindenwood makes the biggest leap in this week's power rankings (five to three) thanks to their last second win against Truman State. Missouri S&T assumes the number two spot after edging FCS Texas Southern on the road. Quincy drops out of the top half of the conference after being handled by Indianapolis. I was tempted to move McKendree ahead of Quincy after their win this week, but Wheeling Jesuit is a very weak opponent right now, and Quincy still deserves some credit for how well they played S&T. Southwest Baptist's early season loss to William Jewell is the only thing keeping them in the seven spot; they have an opportunity to change that this week.
Indianapolis
Missouri S&T
Lindenwood
Truman
Quincy
McKendree
Southwest Baptist
William Jewell
Week Six Review
William Jewell 30 Southwest Baptist 32
The Rematch: This time, it counts (for conference).
I'm sure the first meeting of the season was on the Bearcats' mind as they feel like they let one slip away thanks to their own failure to execute at crucial times during the game. This time around, the Bearcats would take advantage of big time plays on special teams as the punt return unit accounted for two touchdowns on the day. The first was scored by senior defensive back Cory Hanger when he returned a punt 75 yards to the house. SBU would force another punt on the next possession. This time, the Bearcats would block it. Returning it to the endzone for six points was true freshman defensive back Jeremiah Scroggins. Despite these huge plays, Jewell was able to hang in the game thanks in large part to some big plays of their own, including an 88-yard interception return for a touchdown by Donte' Colum. Will Schneider continued the trend of carrying much of the Jewell offensive load as he accounted for 250 yards of offense. Running back Brad Dee also had a big day for the Cardinals rushing for 122 yards and two touchdowns. In the end, it was the steady production of Eric Knight and Brendan Smith that made the difference as they combined for over 380 yards of offense. Smith seems to have taken a firm hold of the Bearcat starting quarterback job after back to back games in which he's totaled over 700 yards of total offense and three touchdowns.
Truman State 24 Lindenwood 28
This was the first matchup between two teams picked to finish in the top half of the conference this season and boy did it live up to expectations. The game began as a defensive struggle, with each team going scoreless through the first quarter. The Bulldogs were the first to get their offense going with a 13 play, 76-yard drive that ended in a Jordan Salima 1-yard TD run. Salima would add another before halftime as Truman State took a 14-0 lead into halftime. It took the Lions until late in the 3rd quarter to finally figure out a Bulldog defense that had only allowed 62 yards and forced 6 punts prior to that. It turns out that Erik Henneman is nearly impossible to cover. While Truman quickly answered with a 16-yard Jaden Barr touchdown run, Lindenwood would score the final 3 touchdowns as Cade Brister found Payton Rose once and Henneman two more times. The last touchdown pass was scored with six seconds remaining on the clock. It was the only time during the game in which the Lions held a lead, but it was the time that mattered most. Brister ended his day adding to an already impressive sophomore season going 37 of 50 for 329 yards and four touchdowns; his 37 completions set a new school record. Henneman hauled in 11 of those completions, three of them good for touchdowns. Barr finished an efficient day going 26 of 36 for 197 yards. One key stat to this game was Lindenwood's ability to protect the quarterback. While the Bulldogs were able to sack Brister twice, Lindenwood had given up an average of four sacks per game during their first games.
McKendree 28 Wheeling Jesuit 14
I said in my preview of this preview of this game, that Wheeling struggled in all aspects of the running game, executing and defending. The Bearcats must have seen the same thing as they exploited this weakness to the tune of 305 rushing yards while holding the Cardinals to 45 yards on the ground with a 1.4-yard average per carry. Jace Franklin led the way with his second big game in a row, amassing 185 yards and 2 touchdowns on 28 carries. Neither team was particularly effective at passing the ball, although Wheeling certainly tried going 24 of 44 as a team for only 190. Michael Smith and Brandon Purnell each registered a pair of sacks on Cardinal quarterback Tucker Strachan. As a team, the Bearcats leaned on a stout defensive effort, holding the Cardinals to only 235 total yards.

Missouri S&T 23 Texas Southern 20
Missouri S&T made the long trek to Houston to face off against FCS Texas Southern in front of one of the largest crowds they'll see all season. Despite these circumstances, the Miners continued their hot streak, winning their fifth consecutive game on the backs of an outstanding defensive effort. Defensive back Ryan Kirkendall set the tone by taking an interception back 18 yards for the first score of the game. Both teams would find success moving the ball in the first half heading into halftime knotted at 17 apiece. The Miners would take advantage of good field position on their first two possessions after half, putting together drives of 51 and 49 yards, capping each off with a field goal. This was all the scoring the Miners would need on the night as the Tigers could only muster a field goal for the rest of the game. Texas Southern did have a chance to send it to overtime late in the game, but a 30 yards field goal attempt sailed wide right with 21 seconds left to play. Defensively the Miners were able to hold the Tigers to only 4-16 on third downs, forcing one interception, and sacking the quarterback twice. Offensively, S&T picked Deshawn Jones to carry the load this week putting up workhorse type numbers; 96 rushing yards on 20 carries.
Quincy 19 Indianapolis 59
Indianapolis continues to run over the bottom half of the conference like a Sherman tank. Unfortunately for Quincy this game was effectively over after three quarters. However, the Hawks may have exposed some minor chinks in the Greyhound armor as they were able to force TJ Edwards into two first half interceptions while Andrew Rund put together a nice day statistically going 24 of 45 for 304 yards and three touchdown passes with no interceptions. While this might suggest a chance to win the game against most teams, Indianapolis isn't most teams. The Greyhounds can choose which way they're going to beat you, whether it be with a dominant run game, explosive passing game, or swarming defense. This week it was with special teams play as Daveon Bell racked up 139 punt return yards including an 81-yard return for a touchdown on his way to conference special teams' player of the week. At the end of the day, the Greyhounds also got outstanding performances from their other phases of the game as the defense held the Hawks to a 2.0 yards per carry average while the offense eclipsed 600 total yards of offense.
Week Seven Preview
Quincy at Southwest Baptist
Both teams have wins against Kentucky Wesleyan and Central State, and both teams have shown an ability to execute well, but neither have done it consistently. I think the difference in this game will come down to the running game and controlling the clock. Neither team is particularly good at defending the run- Quincy gives up 199 yards per game, SBU gives up 220 yards per game. However, Quincy relies on the passing game of Andrew Rund far more than SBU looks to go to the air. With the emergence of Brendan Smith at the Bearcat helm, I think SBU will be able to control the clock more efficiently to keep Rund and the Hawk offense on the sideline. Bearcats win this at home in a close one.
Quincy 16
Southwest Baptist 18
McKendree at William Jewell
McKendree's offense has found their groove over the past three games in multiple ways. This doesn't bode well for a Cardinal's defense that currently ranks last in both scoring and total defense in the conference. Will Schneider will be able to do his normal thing against a vulnerable McKendree defense, but I don't think it will be enough keep pace with what their defense will give up. I'd expect big games from Turner Pullen, Jace Franklin, and Matt Cole for the Bearcats; Schneider and Jalik Jaggwe for the Cardinals. If the Cardinals are foolish enough to kick to Cole, I wouldn't be surprised to see him take another special teams' player of the week honors.
McKendree 24
William Jewell 18
Saginaw Valley State at Lindenwood
The Lions face off against another tough GLIAC opponent as they welcome the Saginaw Valley Cardinals. The Cardinals have proven to be a tough out this year, with both of their losses being by only one score to very good opponents. They've handled their inferior opponents with ease, and play very solid defense , with above average defensive line play and a pass defense that's averaging two interceptions per game. They seem to play like a more consistent and polished version of Davenport. This is exactly the type of opponent that can be a headache for the Lions. They aren't particularly weak anywhere. If there is a chink in their armor, it might be that their quarterback, Ryan Conklin is a bit turnover prone, throwing six interceptions on the year already. However, the Lindenwood defense hasn't had much success turning the ball over this year. I see this as a close back and forth game, with the Lions riding the hot hand of Cade Brister and his many weapons to win this in a high scoring affair.
Saginaw Valley 38
Lindenwood 41
Missouri S&T at Truman State
Aside from the Lindenwood game (duh), I'm looking forward to this game the most. While Truman is coming off their first loss of the season, I suspect that plays against S&T's favor, as they'll be facing off against a Bulldog team with a renewed focus and a Gateway Arch sized chip on their shoulder. Meanwhile, the Miner offense doesn't seem to be nearly as explosive as they did at the beginning of the season. The 3-headed monster of a running attack is still producing consistently, but Brennan Simms has looked mortal in his last two games, throwing four interceptions to only three touchdowns. For the Miner's sake, they better hope he can regain some of his swagger as they'll need him against a brutal Bulldog run defense that even the S&T running backs will have a tough time with. Offensively, Truman will be facing a defense that's been solid over the past two games and possibly a little overlooked. However, I expect them to stick to the Nesbitt formula of fundamental mistake free football. They may not gash the Miner defense, but they won't let them win the game. I think Truman's defense rebounds in a big way, while Jaden Barr and company wear down the Miner's defense to salt this one away.
Missouri S&T 23
Truman State 27