GLVC Preview Week Six
October 9th, 2019 12:01am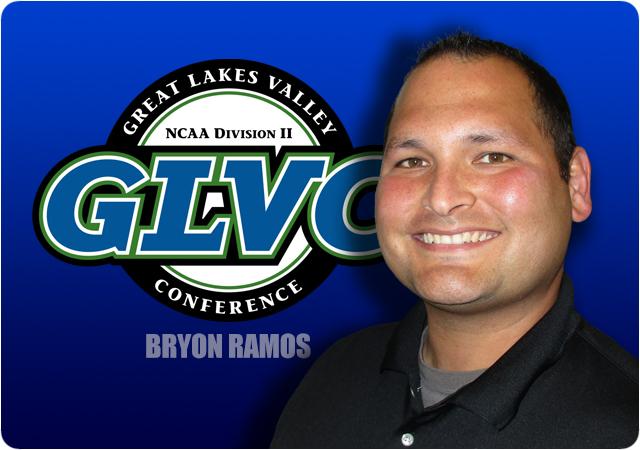 Standings
| | | |
| --- | --- | --- |
| School | Conference | Overall |
| INDIANAPOLIS | 3-0 | 5-0 |
| TRUMAN STATE | 2-0 | 5-0 |
| MISSOURI S&T | 2-0 | 4-1 |
| LINDENWOOD | 2-0 | 2-3 |
| QUINCY | 0-2 | 2-3 |
| SOUTHWEST BAPTIST | 0-2 | 2-3 |
| MCKENDREE | 0-2 | 1-4 |
| WILLIAM JEWELL | 0-3 | 1-4 |
Power Rankings
After our first full week of all GLVC play, the intricicies of how the conference stacks up has become a little clearer. While the league still seems to be split into two tiers, teams are begining to settle in.
The biggest shake up here is the movement of Quincy ahead of Lindenwood. If you go back to last week, I said that if Quincy or Southwest Baptist had good showings and Lindenwood didn't look dominant against McKendree, I would consider moving either ahead of LU. Well that's exactly what happened as Quincy took Missouri S&T to the wire, while Lindenwood had to fight tooth and nail to put away McKendree.
Indianapolis
Truman
Missouri S&T
Quincy
Lindenwood
McKendree
Southwest Baptist
William Jewell
Week 5 Review
Quincy 13 Missouri S&T 21
It wasn't at all pretty, but the Miners got the job done to move to 4-1 on the season and remain unbeaten in the conference. Brennan Simms continued his stellar play, amassing over 300 yards through the air, but the Hawks managed to limit him to only one touchdown pass. Before this game, he was averaging three touchdown passes per game. Andrew Rund kept pace with Simms, going over 300 yards himself, however he failed to find the endzone while throwing two interceptions. S&T's ability to run the ball effectively helped seal the deal as the three headed monster of Jones, McAlister, and Moya went for 134 yards on 30 carries.
Lindenwood 45 McKendree 37
The Lions and Bearcats provided an offensive clinic for a national audience in the NCAA D2 football showcase. The stars of the day were Lindenwood's Cade Brister who went 22 of 28 for 415 yards and four touchdowns in three quarters of play, and McKendree's Matt Cole who had seven receptions for 155 yards and two touchdowns, and a 100-yard kickoff return for a touchdown. The Bearcats took an early lead on a 46 yards pass from Turner Pullen to Cole, but Lindenwood answered late in the first quarter to tie the game. They would go on to lead most of the game, keeping pace ahead of the Bearcats until the third quarter when Pullen would throw his fourth touchdown pass of the day to Steve Leadlove to take a two-point lead. Backup quarterback Alex Faddoul would come in for an ailing Brister to regain the lead as he found Glen Gibbons for a 19-yard touchdown pass with 30 seconds left in the third quarter. The Lions defense would hold firm through the fourth quarter and hold onto the lead to remain unbeaten in the GLVC.
Indianapolis 59 William Jewell 7
The Greyhounds had possibly their finest defensive performance of the year, holding William Jewell to negative 22 rushing yards on the day, and less than 200 yards of total offense Indianapolis had 12 tackles for a loss in the game, including six quarterback sacks. Offensively, the usual suspects provided more than enough juice as TJ Edwards threw for 218 yards and two touchdowns on just 18 pass attempts, while Al McKeller rushed for 124 yards and three touchdowns on only 18 rush attempts. William Jewell's Jalik Jaggwe was able to find the endzone for the first time since week one after taking a 45-yard pass from Will Schneider in for a touchdown.
Southwest Baptist 7 Truman State 52
The Bulldogs rushing attack was at the top of its game against the Bearcats as they rolled up 423 yards on the ground with six touchdowns and a robust 9.2 yards per carry average. Truman State had three different running backs eclipse the century mark (Salima, Schrader, and Jefferson), while Jaden Barr played a safe and effective day at quarterback going 18 of 25 for 181 yards and one touchdown. Southwest Baptist did have a decent day on the ground themselves rushing for 246 yards behind Brendan Smith and Eric Knight, but ultimately going 4-13 on 3rd hastened their demise as it didn't allow them to extend and finish off drives enough to stay in the game.
Week 6 preview
William Jewell at Southwest Baptist
In the first matchup between these two in the first game of the season, the Bearcats were victims to their own miscues and mistakes. For all intents and purposes, SBU outplayed Jewell that day and had every chance to come out on top. Since then Jewell has proven that it can move the ball well at times, and be explosive enough to score from anywhere on the field. SBU has shown that it can beat bad teams, but still has a way to go to get back to the top of the conference. The Cardinals gave up almost 300 yards on the ground last week, while the Bearcats rushed for 246 on one of the best defenses in the league. I think the Bearcats keep it much simpler and more disciplined this time around and score a relatively easy win.
William Jewell 18
Southwest Baptists 31
Truman State at Lindenwood
The only thing that gives me pause about this game is the level of competition that Truman has faced so far. While they've beaten two FCS opponents, neither of them would be all that competitive at the division two level. The Wayne State win is looking better after they've won 3 straight including a 24-20 win over Saginaw Valley. Then they've pounded Quincy and Southwest Baptist. Meanwhile, Lindenwood has been a model of inconsistency from game to game and quarter to quarter. This week, questions will surround the health of their phenom quarterback Cade Brister who currently leads the conference in touchdown passes. Brister had to leave the game in the third quarter last week and was seen wearing a sling on the sideline. There are also questions regarding All American tight end Erik Henneman and senior defensive back and captain Darrius Williams. When you factor in the roll that the Truman offense is now on, and their consistent defensive production, this game doesn't look as competitive as it did at the beginning of the season. If Brister, Henneman, and Williams end up playing I believe the Lions have a very good chance of pulling off the upset. As of right now, I must go with what I know; and what I know is that none of them were on the field the last time Lindenwood was playing.
Truman State 31
Lindenwood 25
McKendree at Wheeling Jesuit
One of those out of conference games that I would have a hard-enough time previewing if they weren't a first-year program. Unfortunately, with my limited time I don't have the ability to deep dive the way I would like to. What I did find is that Wheeling can sling the ball around a little bit. However, they are completely incompetent in the run game on both sides of the ball. Wheeling has gained 402 yards on the ground while giving up 1558 yards in the air. Wheeling might be able to put up some points against a porous McKendree pass defense, but if the Bearcats stick to a disciplined, clock chewing game, I see no reason they shouldn't salt this one away.
McKendree 33
Wheeling Jesuit 21
Missouri S&T at Texas Southern
This will be the fourth D1 FCS opponent that the GLVC has faced this year. The Miners have a real chance of helping the conference end the year with a winning record against division 1 opponents as the Tigers are currently winless on the year. Brennan Simms and the rest of the passing game will likely need to step up their game this week versus what they did last week as the Tigers are scoring 32 points per game against non FBS opponents. While the Miners certainly have the fire power to put up points, I'm not certain they'll be able to keep up with the bump in competition.
Missouri S&T 34
Texas Southern 38
Quincy at Indianapolis
Quincy played its best game of the season last week but unfortunately came out with a loss to a very good Missouri S&T team. Indianapolis is playing at a different level from the rest of the league right now. Even if Quincy plays a perfect game, the shear speed and talent that the Greyhounds can trot on to the field has to have opposing GLVC coaches losing sleep. Couple that with excellent play in the trenches, and you have a team that's every bit deserving of their top 10 ranking. Like most of their games this season, this one should be over by halftime.
Quincy 17
Indianapolis 52