GLVC: Round 2 Recap & America's Crossroads Bowl Preview
December 5th, 2019 8:30pm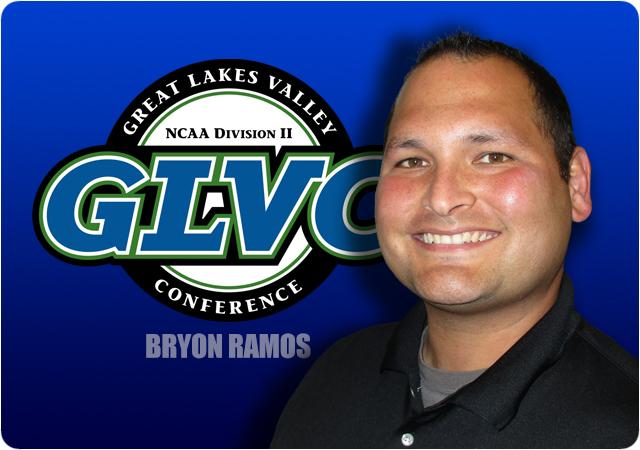 Round Two Recap
Lindenwood 7 Northwest Missouri 63
When you're staring across the field against one of the premier teams in college football history, in what is statistically the toughest place to play in the playoffs, you need to play a perfect game and get some breaks to have a chance. Unfortunately for Lindenwood, the exact opposite happened. Everything that could go right for the Bearcats, and go wrong for the Lions, did.
Northwest Missouri received the ball first to begin the game and promptly drove 75 yards on 7 plays, capped off by a Justin Rankin 39-yard sprint to the endzone. Both teams would be forced to punt on their next respective possession, however the Ricky McCoy's fair catch attempt was fumbled and recovered by the Bearcats setting up a short field. Five plays later Braden Wright would scramble for a seven-yard touchdown; essentially opening the floodgates on the Lions.
Lindenwood would struggle to control the line of scrimmage on both sides of the ball as the Bearcat offensive line dominated to the tune of 413 yards rushing. Northwest Missouri's defensive front only allowed 21 yards rushing and harassed Cade Brister all game long, generating three sacks and forcing four interceptions.
The loss put an end to one of Lindenwood's most successful seasons in recent memory, winning nine games for the first time since 2010 and winning their first ever NCAA playoff game. The graduating senior class got to experience their first winning season in their Lion's careers. While the seniors will be missed, the future is bright for the Lions with nine all-conference players set to return, including six first teamers. The Lions went 5-1 at home and rattled off eight straight wins on their way to the GLVC championship before falling to the Bearcats.
America's Crossroads Bowl Preview
Ohio Dominican and Truman State will face off in the inaugural America's Crossroads Bowl this Saturday. Ohio Dominican finished second in the GMAC with a 6-1 conference record (7-2 overall) while Truman State finished third in the GLVC going 5-2 in the conference (9-2 overall). Both teams met their high expectations as they finished exactly where each respective preseason coaches' poll had them.
On the season, the GLVC went 4-0 against the GMAC in 2019, although the teams representing the GMAC were a combined 10-23 on the year. The matchup between the Panthers and Bulldogs looks to be more telling of where the top of the conferences stack up against one another. This will also serve as an appetizer for the upcoming scheduling alliance between the two conferences; one that will have each school facing off against a pair of teams from the opposite conference each year.
About Truman State
The Bulldogs have earned the identity of a hardnosed team that will play fundamental mistake free football. They play solid defense and run the ball well. They've also developed a passing game throughout the year that can hurt you if you dedicate too many resources to stopping the run.
Offensively the Bulldogs are led by running back Jordan Salima and quarterback Jaden Barr. Salima has amassed 1028 yards rushing and 14 touchdowns on the year. Barr is a dual threat with 510 yards and six touchdowns on the ground, while passing for 1884 yards and 14 scores. They've also found a gem in freshman running back Cody Schrader who has contributed 558 yards rushing with seven touchdowns. Powering the potent running attack are a trio of all-conference offensive linemen: Jacob VanDoren, Jacob Lewis, and Dane Eggert. On the season the Bulldogs have averaged 37 points per game and over 216 yards on the ground per contest. They also protected their quarterback amazingly well, only giving up six sacks for the entire season. Defensively they're led by defensive lineman Sam Reeves who totaled 43 tackles, 13 for a loss, and 9.5 sacks. The Bulldogs proved to be a stout unit giving up only 19.6 points per game; good enough for 2nd in the GLVC. They held opponents to a 3.6 yards per carry rushing average while harassing opposing quarterbacks to the tune of 30 sacks.
About Ohio Dominican
The Panthers are a battle tested team with a winning tradition. Their first four games of the 2019 season were against teams that combined for a 36-10 record. They went a respectable 2-2 during this stretch an ended the season with five straight wins. During their five-game winning the average score of their games was an impressive 35-7.
Offensively the Panthers are best when they can run the ball effectively. During their first four games of the season, they averaged only 71 yards rushing per game. During their five-game winning streak they more than doubled that by averaging 144 yards per game. They are led on the ground by senior running back EJ Colson who averages 92 yards per game with nine touchdowns. In total, Colson is their most effective offensive weapon with 1041 total all purpose yards. Quarterback Evan Ernst has proven to be the reliable and efficient general of the offense completing over 65% of his passes and throwing for 17 touchdowns and only 5 interceptions. His favorite target is Devanaire Conliffe who's hauled in 10 touchdown receptions in nine games. Defensively ODU is a playmaking bend but don't break unit that will give up the yards between the 20's but make the big play when they have to. In their nine-game schedule, they've managed to create 22 turnovers. The Panther defense is led by senior defensive back Alessio Amato who has put up honey badger type production in 2019. In total Amato has tallied 47 tackles, 7 tackles for loss, two fumble recoveries, six interceptions, and four pass breakups. All this production was done in only nine games.
Outlook
Not having been able to watch any of Ohio Dominican's games this year, I can't help but conclude that both teams are very similar in nature. What gives me pause about ODU is their passing defense which was last in the GMAC. Truman's passing numbers won't scare anyone on paper, but those that have watched them know that Jaden Barr can hurt you through the air if you commit too many resources to stop their relentless running attack. What gives me pause about Truman is the balanced and mistake free attack of the Panthers that can keep them off balance and take advantage of a young secondary.
In the end, I think it's the senior Barr that will lead his team over his sophomore counterpart Ernst. He has an ability to effectively throw while being a threat in the running game. Most importantly, he takes care of the ball well, which is critical against turnover dependent defenses such as the Panthers. Defensively, the Bulldogs have had the most issues against mobile quarterbacks. Ernst's numbers don't suggest that is part of his game. The Truman defense should be able to focus on shutting down the Panther running attack and taking advantage of their ferocious pass rush on third and long. I suspect that this will be a low scoring affair with both offenses rusty after the long layoff. Most of the points will be scored from the third quarter on. In the end the Bulldogs pull away to give them their 10th win of the season.
Truman State 23
Ohio Dominican 17