GLVC Preview Week One
September 4th, 2019 12:00pm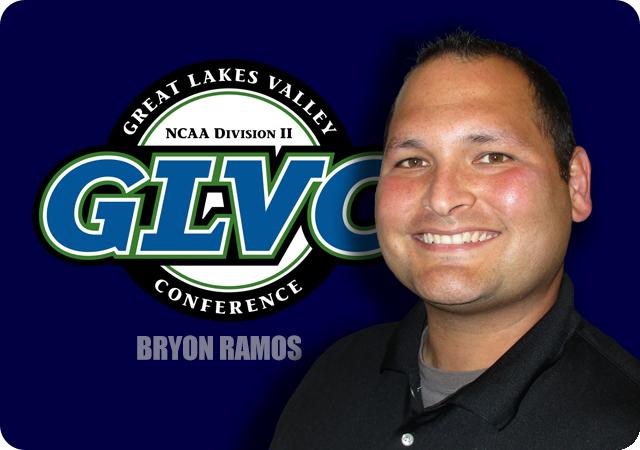 Thursday 9/5/19
*Game of the Week*
Indianapolis at Ashland
The Greyhounds and Eagles rekindle an old GLIAC rivalry on Thursday night to open the 2019 season. With both teams ranked in the top 25, this game is sure to have implications on how SR3 will play out as the season progresses. While Ashland finished the year at 6-4 last year, they had a 4-1 record at home. They also didn't lose a game by more than a touchdown while playing a tough GLIAC conference schedule. The main ingredient in their formula for success was one of the stingiest defenses in the country, only allowing 16.1 points and 239.4 yards per game, both stats good enough for tops in their conference. They return 7 starters from last year's defense, 4 of them being all-conference performers. On the offensive side of the ball, the Eagles return GLIAC freshman of the year quarterback Austin Brenner who racked up 1225 yards passing in 2018.
Indianapolis enters 2019 with big questions personnel wise at quarterback and depth at offensive line. Answers will become clearer by the end of this game as Ashland will pose one of the stoutest defensive challenges on their schedule. My feeling is that the offensive line depth will not play a big a factor in the first game of the season when everyone will likely be as healthy as they will be all year. The 1-2 punch of McKellar and Clinton is enough to wear down even the most talented defensive front. At quarterback, the Greyhounds have the unique luxury of having one of the most prolific players in GLVC history sitting in wait in TJ Edwards. If Standcombe is inefficient or ineffective, I wouldn't be surprised to see Edwards early.
I think that one way or another, Indianapolis will eventually find a way to move the ball. A proven defense will hold a young Brenner in check and the Greyhounds squeeze out a low scoring narrow victory.
Indianapolis- 17
Ashland- 14
Saturday 9/7/19
McKendree at Northern Michigan
Northern Michigan finished eighth out of the nine team GLIAC in 2018. However, one could argue that the fortune of their season changed dramatically after losing starting quarterback Ryan Johnson early in their first game of the season vs. McKendree. The Wildcats went on to lose that game 34-28 in a game that saw 38 total points scored in the 4th quarter. Northern Michigan ended up losing to the 3 GLIAC teams that finished ahead of them by a combined six points.
This year, Johnson is back and healthy and looking to pick back up on his freshman season where he threw for over 1,500 yards and nine touchdowns. Combine this with the fact that the game will be played in Marquette this year, and I think the Wildcats return the favor and send the Bearcats home with a loss.
McKendree- 30
Northern Michigan- 31
Truman State at Drake
Battle of the Bulldogs! Truman will be facing a division one Drake football team that already has a game under its belt after they were defeated 47-7 by North Dakota last Saturday. The pessimist Truman Bulldog fan may look at this as a disadvantageous as Drake has had a game to work out the bugs. An optimist would understand that Truman has had an entire camp to prepare for Drake while they had to first deal with North Dakota.
Regardless of the outlook, I think the northern Bulldogs will have too much muscle and depth for their southern counterparts. Truman's talented defensive front and secondary will keep it close for a bit, but I think Drew Lauer will eventually wear them down in the second half. I don't see the Truman offense being versatile enough to handle a tough Drake defense for an entire 4 quarters.
Truman State- 13
Drake- 27
Southwest Baptist at William Jewell
A non-conference game between conference foes? Welcome to the GLVC I guess!
William Jewell has chip on their shoulder after being picked last in the preseason GLVC coaches' poll. This includes being voted behind this week's opponent, Southwest Baptist who were defeated by the Cardinals and subsequently went winless in 2018. The biggest difference between the two teams however is senior leadership. The Cardinals enter 2019 play with only eight seniors, while the Bearcats have a robust 19.
William Jewell will become a better team later in the season as they get their young players more experience. They will have a better chance of knocking off Southwest Baptist when they meet in conference play despite this contest being played in Liberty.
Southwest Baptist- 31
William Jewell- 24
Missouri S&T at Eastern New Mexico
Last year in Rolla, the Miners jumped out to an early lead over the Greyhounds and took advantage of a strong running attack to salt away the game, knowing that Eastern New Mexico was not a team built for comebacks. Eastern New Mexico will get their rushing yards, come hell or highwater. Passing the ball is a different story. For reference: Greyhound opponents completed 59 more passes than they even attempted in 2018. The question is, whether S&T has the firepower to follow that same blue print in 2019. Eastern New Mexico is an opponent that can play anyone close because they are so tough to prepare for.
I think that last years defensive performance against the Greyhounds helps in their preparation this year. Because of the questions at quarterback, the Miners will have to go more punch for punch this year, but eventually pull away late to win this comfortably.
Missouri S&T- 31
Eastern New Mexico- 20
Lindenwood at Eastern Washington
Given my background and relationship to Lindenwood, I could talk quite a bit about this game.
Given the reality of a 4-7 division two team traveling to the FCS national runner up from last year, I'll spare us both.
Like the Truman, Lindenwood will be headed to a division one opponent that already has a game under its belt. However, Easter Washington didn't just play any game last week. They played a team that has a legitimate shot of being crowned the top team in all of college football at the end of the season. Unfortunately for the Eagles, there was no slip up as the Washington Huskies dominated them out of the gate. Fast forward to this week and I'm sure Eastern Washington is ready for its turn to play big brother.
Lindenwood will be talented enough in a few areas on the field to hang with Eastern Washington for a good portion of the game. Erik Henneman has a skillset that can make him a matchup nightmare for any defender at any level. However, overall depth, skill, and a long road trip will take their toll on the Lions as the Eagles should pull away in the second half to win this one comfortably.
Lindenwood- 19
Eastern Washington- 42
Quincy at Central State
Quincy will be the first of two GLVC opponents on Central State's schedule in 2019. While the Marauders boasted the top scoring offense in the SIAC last year, they graduated their number one offensive threat in Trent Mays who accounted for 20 total touchdowns in 2018. Quincy will have a chance to get their offense off on the right foot in 2019 as Central State's defense ranked eight out of the ten team SIAC.
Despite Central State's home record of 4-1, I think the maturation of Andrew Rund and the addition of new offensive weapons will help see the Hawks' offense turn a corner as they win a close one on the road.
Quincy- 27
Central State- 24