GLVC Week Eleven Preview
November 11th, 2021 12:00pm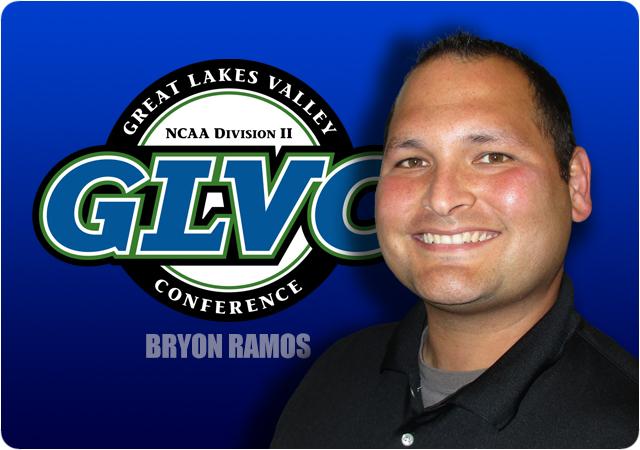 Conference Standings
| | | | | | |
| --- | --- | --- | --- | --- | --- |
| SCHOOL | CONF | CPCT. | OVERALL | PCT. | STREAK |
| Lindenwood | 6-0 | 1.000 | 8-2 | 0.800 | W8 |
| Truman State | 4-2 | 0.667 | 8-2 | 0.800 | W3 |
| Indianapolis | 4-2 | 0.667 | 6-4 | 0.600 | W1 |
| Missouri S&T | 3-3 | 0.500 | 5-5 | 0.500 | L1 |
| McKendree | 3-3 | 0.500 | 4-6 | 0.400 | L1 |
| Southwest Baptist | 3-3 | 0.500 | 4-6 | 0.400 | W1 |
| Quincy | 1-5 | 0.167 | 3-7 | 0.300 | L5 |
| William Jewell | 0-6 | 0.000 | 0-10 | 0.000 | L10 |
Super Region 3 Rankings
| | | | |
| --- | --- | --- | --- |
| 1 | Ferris St. | 9-0 | 9-0 |
| 2 | Harding | 9-1 | 9-1 |
| 3 | Grand Valley St. | 6-1 | 7-1 |
| 4 | Northwest Mo. St. | 8-1 | 8-1 |
| 5 | Lindenwood | 8-0 | 8-1 |
| 6 | Henderson St. | 9-1 | 9-1 |
| 7 | Neb.-Kearney | 8-2 | 8-2 |
| 8 | Southeastern Okla. | 8-2 | 8-2 |
| 9 | Washburn | 8-2 | 8-2 |
| 10 | Ouachita Baptist | 8-2 | 8-2 |
Week Nine Recap
Lindenwood 43
Missouri S&T 16
Lindenwood had earned a reputation for being slow starters throughout the 2021 season. In many of their games they found themselves down early only to wake up and come roaring back to take the lead later in the game. For the second straight week, the Lions have put forth evidence to put that narrative to rest after building a 33-0 lead by half time. Alex Faddoul made the transition back to quarterback this week (Lindenwood's third different starting QB in as many weeks). While many teams would be content with a game manager approach from their third string quarterback, Faddoul earned conference player of the week honors by recording 375 yards of total offense with three touchdowns. Return man extraordinaire Spencer Redd was able to get into the yards from scrimmage mix with a game high seven receptions for 125 yards and one touchdown. The Miners did get solid production from their run game as Payton McAlister went for 134 yards and one rushing touchdown, but they could not overcome turnovers, throwing three interceptions, and losing one fumble. Drew Seers earned his fifth career GLVC defensive player of the week honors by recording 13 tackles, 1.5 TFLs, and one interception that he returned for a touchdown.
Truman State 44
McKendree 13
After punting on their first possession of the game, the Bulldog offense found their groove scoring on seven of their next eight possessions. Truman fell back onto their tried-and-true formula of stopping the run and running the ball as they held the Bearcats to 40 yards rushing on 16 attempts while gaining 309 yards on 44 attempts themselves. Cody Schrader took over the top spot in D2 rushing yards by recording 217 yards on 30 carries and three scores. Turner Pullen provided 289 yards through the air, connecting on 72% of his passes, but McKendree's inability to move the ball on the ground with any consistency squashed any hopes of keeping pace with the Bulldogs.
Southwest Baptist 47
Quincy 31
As expected, offense was the theme of the afternoon at QU stadium as both SBU and Quincy ranked towards the bottom of the conference in both scoring and total defense for the year. Both teams also boasted offensive talent that has lit up scoreboards throughout the season. For the Bearcats, it was Cooper Callis doing his thing going 30 of 42 for 408 yards and four touchdown passes, keeping SBU in front for nearly the entire game. Quincy was able to close early on thanks to some hard running by Temple Taylor and Tremayne Lee, who both combined for 263 rushing yards. Unfortunately, it's apparent the Hawks miss the big play ability of Eugene Witherspoon as they could not keep pace in the second half while the Bearcats pulled away.
William Jewell 14
Indianapolis 45
Even in the absence of Toriano Clinton, the Greyhounds found no problems running the ball on an undermanned William Jewell Squad. JaQuan Buchanan recorded 154 rushing yards and two touchdowns on only 23 carries and Kellen Porter gained 98 on 14 carries with a touchdown. Bryce Stancombe added to the offensive onslaught with an efficient 271 yards and three touchdowns on 20 of 26 passes. Paul Buisman earned GLVC special team's player of the week honors thanks in large part to a career long 51-yard field goal in the first quarter.
Week Eleven Preview
Saturday 11/13/21
*Game of the Week*
Indianapolis at Truman State
Early in the season this matchup looked like it might end up being the default conference championship. Instead, both teams will be looking towards an invite to the America's Crossroads bowl. If Toriano Clinton is healthy, we will get to see two of the nation's top running backs square off. However, considering each will be going up against possibly the best rush defense they've seen all year, this matchup will likely come down to quarterback play. I do expect both running backs to perform relatively well, but the difference will be which quarterback can limit mistakes and make the clutch plays. In this case, I will default to the QB with more experience in UIndy's Bryce Stancombe. While I do love what Nolan Hair has done this year and believe he will be a great QB for the Bulldogs, Stancombe will be playing to extend not just his season but his career by at least one more game.
Indianapolis 28
Truman State 26
Quincy at William Jewell
Quincy should have no issues finding points against the Cardinals with or without Witherspoon. The question will be if they can keep the Cardinal offense from breaking out and making this a game. Despite Jewell's struggles, Jalik Jaggwe and Grant Latina are fast enough to burn secondaries. I think Jewell keeps this within a score for most of the game but runs out of juice late as the Hawks will lean on Temple Taylor and Tremayne Lee to seal the deal.
Quincy 43
William Jewell 24
Missouri S&T at Southwest Baptist
There will be no shortage of offensive firepower on either side of the ball in this game. More than likely, this should come down to which team can come up with critical stops late. The Miners have demonstrated more often than SBU that they are capable of playing defense on occasion. This game just feels like one of those that will hinge on which team avoids making the first big mistake.
Missouri S&T 40
Southwest Baptist 34
McKendree at Lindenwood
After Lindenwood defeated UIndy, their schedule lightened up significantly in terms of strength. Looking ahead, I zeroed in on this game as the one the Lion's were most likely to have a slip up in. McKendree has played incredibly inconsistent all year long but has had flashes where certain aspects of their game looked to be among the best in the conference. The Bearcats are more talented defensively than their stats suggest. They have a pair of the best young defensive linemen in the league in freshman Sam Amponsah and sophomore Sidney Houston. Senior linebacker Michael Tucker is among the conference leaders in tackles and TFLs. I expect that the Bearcats will give the Lions a stiffer test than last week. It will be interesting to see if Faddoul has similar success if he faces more pressure or if the Lions struggle to get the running game going. However, the Lions' defense has been playing great lately, getting timely stops and forcing turnovers. While McKendree's Turner Pullen can put up huge numbers, he's also tied for second in the conference for interceptions thrown (9). That could spell trouble against a Lindenwood defense that's picked the ball off a league high 16 times.
McKendree 21
Lindenwood 32
Power Rankings
Lindenwood- Despite losing their star quarterback, the Lions seem to be hitting their stride at the right time as they gear up for postseason play.
Truman- Save for a disappointing loss against SBU, the Bulldogs might be in contention for a playoff spot right now.
UIndy- Injuries have ravaged this team since last spring, yet they still have a chance at a post season bowl game if they win this Saturday.
Missouri S&T- With a win this week, the Miners can secure their fifth straight winning season.
McKendree- This is probably a better team than their record suggests if they play clean football from the start of the season.
SBU- Callis has done an outstanding job spreading the wealth on his team but could use a go-to receiver going into next year to take the next step.
Quincy- With the QU struggles on defense, the Hawks need to score as many points as they can; Eugene Witherspoon makes that task much easier.
William Jewell- As much as we all love football season, I have to think that Head Coach Mike McGlinchey will feel good about putting this season in the books.
Influence Performance Ratings
Total IPR
| | | |
| --- | --- | --- |
| 1 | Uindy | 0.19 |
| 2 | LU | 0.17 |
| 3 | Truman | 0.13 |
| 4 | MoST | -0.03 |
| 5 | SBU | -0.07 |
| 6 | McK | -0.09 |
| 7 | Quincy | -0.17 |
| 8 | WJC | -0.33 |
Lindenwood continues to close the gap on UIndy. We are trending towards a photo finish. A strong performance against a solid Truman State squad would likely seal the deal for the Greyhounds.
Offensive IPR
| | | |
| --- | --- | --- |
| 1 | LU | 0.19 |
| 2 | Uindy | 0.17 |
| 3 | Truman | 0.09 |
| 4 | MoST | 0.07 |
| 5 | Quincy | 0.07 |
| 6 | SBU | 0.02 |
| 7 | McK | -0.04 |
| 8 | WJC | -0.37 |
I wouldn't have believed you if you told me that LU's IPR would continue to go up after the loss of Cade Brister.
Defensive IPR
| | | |
| --- | --- | --- |
| 1 | Uindy | 0.20 |
| 2 | Truman | 0.18 |
| 3 | LU | 0.14 |
| 4 | MoST | -0.13 |
| 5 | McK | -0.15 |
| 6 | SBU | -0.15 |
| 7 | WJC | -0.29 |
| 8 | Quincy | -0.42 |
The Bulldogs and Greyhounds still boast the best defenses in the conference, but the Lions aren't far behind. The conference as a whole has a lot of opportunity for improvement.
I also ran the IPR for the other teams in our region, to get a better idea of where we sit in relation to other conferences. Seeing teams like Ferris, GVSU, Harding, and NWMSU boast IPR's in the .30 range gives a good idea of how far the GLVC still has to reach elite level. However, games are won on football fields, not excel spreadsheets and all a team needs is a chance.
| | | |
| --- | --- | --- |
| Conference | School | Total IPR |
| MIAA | NWMSU | 0.41 |
| GLIAC | Ferris | 0.38 |
| GAC | Harding | 0.36 |
| GLIAC | GVSU | 0.33 |
| GAC | Henderson | 0.21 |
| MIAA | UNK | 0.20 |
| GAC | Ouachita | 0.19 |
| GLVC | Uindy | 0.19 |
| MIAA | Wash | 0.18 |
| GLIAC | SVSU | 0.17 |
| GAC | SEO | 0.17 |
| GLVC | LU | 0.17 |
| MIAA | PITT | 0.15 |
| MIAA | FHSU | 0.15 |
| GLVC | Truman | 0.13 |
| MIAA | ESU | 0.07 |
| GAC | OkBU | 0.06 |
| MIAA | MWSU | 0.04 |
| GLIAC | MI-Tech | 0.01 |
| GLIAC | WSU | -0.02 |