GLVC Week Seven Preview
October 13th, 2021 5:00pm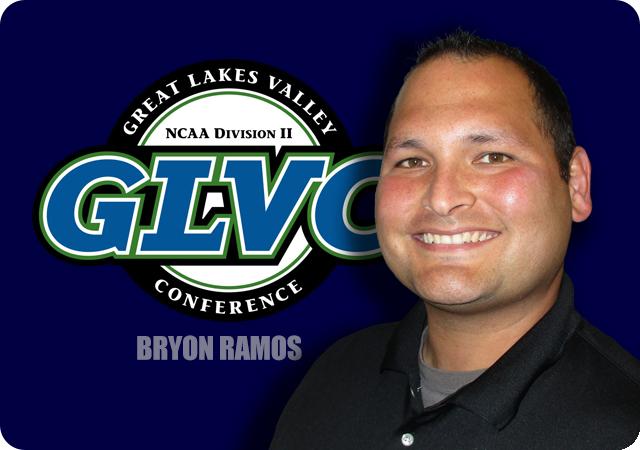 Week Six Recap
Quincy 28
Lindenwood 33
Quincy's trip to St. Charles devolved into a contest where both teams were desperate to give the game away. The Lions and Hawks combined for 10 turnovers, including six fumbles. At one point in the third quarter, the Lions had turned the ball over on four consecutive possessions, including a series where Quincy and Lindenwood gave the ball back to each other on three consecutive plays. Additionally, the Lions committed 13 penalties for 159 yards on the day. Truth be told, it really didn't seem like either team deserved to win this game, but someone had to. Outside of the turnovers, Lindenwood did get productive play from Cade Brister (23 of 28, 285 yards, three TDs) and Robert Giamo (119 yards, one TD). The Lions also got significant contributions from their defense and special teams as defensive back Kai Ross tied a school record with three interceptions and Spencer Redd had a 97-yard kickoff return for a touchdown. Both Ross and Redd earned GLVC players of the week for their efforts. Quincy's Eugene Witherspoon continued his scorched earth mission of opposing secondaries hauling in five catches for 132 yards and two touchdowns.
Truman State 38
Missouri S&T 21
The Bulldogs fell back on a familiar formula as they looked to bounce back from their first loss of the season by playing solid defense and running the heck out of the ball. Cody Schrader did Cody Schrader things ripping off runs of 74 and 69 yards in the first quarter that allowed Truman to play with a big lead for most of the game. As a result, the Bulldog defense was able to harass Miner quarterbacks for four sacks and force three interceptions. A fourth quarter pick-six by S&T's Justin Onwugbufor and a late touchdown run by Payton McCalister made the score a little more respectable from a Miner's standpoint. Schrader ended his day with 278 yards rushing on 22 carries with three touchdowns.
Southwest Baptist 55
William Jewell 10
Cooper Callis put up video game like numbers against an overmatched William Jewell defense as he set a new school record with 512 yards passing. Callis also threw for six touchdowns and zero interceptions. Callis spread the wealth among several targets; two receivers topped the 100-yard mark in receptions (Jordan Kent, Cassian Foreman) while another three accumulated over 60 yards receiving (Preston Carson, Eric Knight, Isaac Scroggins). The Bearcat defense shined as well holding the Cardinals to only 92 yards passing for the game.
McKendree 28
Indianapolis 57
Considering both teams scored a combined 129 points last week in their respective games, it shouldn't be a shocker that they combined for 81 as they faced off against each other. UIndy found yet another gear led by star running back Toriano Clinton who finished the day with 287 yards on 20 carries with four touchdowns. Bryce Stancombe was nearly flawless through the air connecting on 17 of 25 passes for 309 yards and three touchdowns. While the Greyhounds did win by a very comfortable margin, the Bearcat offense hit on some long running plays and applied some pressure in trying to keep pace; rushing for 273 yards and three touchdowns with a 7.6 yards per carry average. Ultimately the Greyhound defense was able to snuff out any serious threat as they held Turner Pullen to 189 yards passing with two sacks and a pick.
Week Seven Preview
Saturday 10/16/21
*Game of the Week*
Lindenwood at Indianapolis
With so many players stepping into bigger roles this season for UIndy, it wasn't a surprise to see them struggle in some of their tougher non-conference games early on. However, it appears that the Hounds have settled in and found their identity. Toriano Clinton has rushed for 484 yards and five touchdowns in their last two games, meanwhile Bryce Stancombe has thrown for eight touchdowns in his last three games after only throwing a single touchdown in each of his first three. Outside of last week's rushing performance by McKendree, the Greyhound defense has consistently gotten better each week and now boast the number one scoring defense and number two overall defense in the conference. This could prove problematic for Lindenwood who, up until last week, had been trending upwards in terms of performance as well. The Lions have shown the ability move the ball with a more balanced attack this year with the emergence of Robert Giamo who ranks fourth in the conference in rushing despite starting the season as the number two back on the depth chart. Cade Brister, as expected, is one of the more efficient and dynamic players in the conference with a 71% completion percentage and 16 touchdowns to his credit. While the Lions defense has been vulnerable, especially against the run, what they are doing well is taking the ball away ranking second in the conference with 14 takeaways in 6 games. Lindenwood will need to play a much cleaner game if they hope to stay in this one. Currently the Lions rank second to last in the conference in penalties per game.
UIndy will need to ride their momentum of continuous improvement they've had over the past several weeks to win this contest. Meanwhile, Lindenwood will need to play a complete game to have a chance. At this point in the season, we've yet to see the Lions make that happen. Overall, the talent levels between these two teams comes out as a wash. Because the Hounds are at home and playing more disciplined football right now, I think they pull away from the Lions in the second half to win by two scores.
Lindenwood 28
Indianapolis 40
William Jewell at Missouri S&T
After losing to ODU (who defeated UIndy) by only 10 points, the Cardinals are reeling getting outscored 148-41 in their last three games. Considering the Miners are coming off their third straight loss after expectations of finishing towards the top of the conference, I think S&T will be looking at this as a "get right" game. I expect the S&T running game to get back on track with lots of McAlister and Moya and dominate this game from the first snap. WJC could potentially find some room offensively, but it won't be enough to keep up with a potent S&T offense.
William Jewell 26
Missouri S&T 43
Truman State at Southwest Baptist
At this point, Cody Schrader's name is probably getting tossed around as a potential Harlon Hill candidate with 1044 yards and 13 touchdowns in six games. SBU has a little experience facing HH caliber running backs having faced Toriano Clinton earlier this year. Unfortunately for the Bearcats that contest did not go well for them. I don't expect this one will either. While the Bulldogs are averaging an impressive 203 yards per game on the ground, the Bearcats are allowing even more at 240 yards per game. I do think Callis will follow up his record-breaking effort last week with an admirable one against a very good defense. The Truman running game ends up salting this one away after getting ahead by several scores early.
Truman State 45
Southwest Baptist 31
McKendree at Quincy
This might be the toughest call of the week because both teams have been a bit unpredictable. McKendree has been an enigma this year. It was expected that the offense would run through Turner Pullen, but his struggles along with a bad habit of getting in their own way saw the Bearcats pivot towards a more run based attack. Up until they ran into the UIndy buzzsaw, their defense had been playing good enough to keep them in games. Quincy on the other hand has been a resilient and scrappy squad from the beginning of the season. While they are inconsistent at times, they've shown the talent to be dangerous to anyone. They gave #17 Midwestern State a run for their money in the first game of the season, defeated Missouri S&T in one of the most improbable ways, and stood toe to toe with Lindenwood losing to the Lions by less than a touchdown. They've also found themselves on both the winning and losing sides of blowouts. I think this contest will be a game of clock control vs. big plays. This will be a tight game, but the Hawks will make the timely big plays on both sides of the ball to take this one home.
McKendree 34
Quincy 38
Power Rankings
Truman- Even though UIndy is on a roll, you can't ignore a 5-1 record. The margin between the top three here is miniscule
UIndy- Is Toriano Clinton an upgrade over McKeller? I don't know about that. He's certainly a different type of back and can be just as effective.
Lindenwood- If the LU defense can keep finding ways to get their potent offense back on the field, the post season may be in their future once again.
Quincy- The Hawks have the best WR in the conference, and one of the best in the country. QU should win 6 games this year.
SBU- I'm not convinced that it wasn't Tom Brady in Cooper Callis' number out there last week. Or maybe it was their OC Phil Stabak?
Missouri S&T- Three losses in a row and frustrations are probably high in Rolla this week.
McKendree- The Bearcats have a chance to bounce back this week but will need to play good football to win against a talented Hawks squad.
William Jewell- The Cardinals will look to play spoiler and surprise someone that overlooks them on their schedule.
Influence Performance Ratings
Total IPR
| | | |
| --- | --- | --- |
| 1 | Uindy | 0.27 |
| 2 | Truman | 0.11 |
| 3 | LU | 0.10 |
| 4 | MoST | -0.06 |
| 5 | McK | -0.06 |
| 6 | SBU | -0.12 |
| 7 | Quincy | -0.17 |
| 8 | WJC | -0.34 |
UIndy is playing the best of anyone so far. As we get further into the season, and everyone has more common opponents, this number will prove to be even more meaningful.
Ofensive IPR
| | | |
| --- | --- | --- |
| 1 | Uindy | 0.35 |
| 2 | LU | 0.17 |
| 3 | MoST | 0.13 |
| 4 | Truman | 0.13 |
| 5 | Quincy | 0.03 |
| 6 | McK | -0.03 |
| 7 | SBU | -0.06 |
| 8 | WJC | -0.31 |
The Toriano Clinton show now has a supporting act with Bryce Stancombe finding some chemistry with his young receiving corps. Five teams in the offensive positive, reinforcing the scarcity of shutdown defense in the GLVC.
Defensive IPR
| | | |
| --- | --- | --- |
| 1 | Uindy | 0.20 |
| 2 | Truman | 0.10 |
| 3 | LU | 0.03 |
| 4 | McK | -0.10 |
| 5 | SBU | -0.17 |
| 6 | MoST | -0.24 |
| 7 | Quincy | -0.37 |
| 8 | WJC | -0.38 |
It's not a coincidence that the three teams at the top of the conference are the only three with positive defensive IPRs.