GLVC Week Six Preview
October 7th, 2021 7:00pm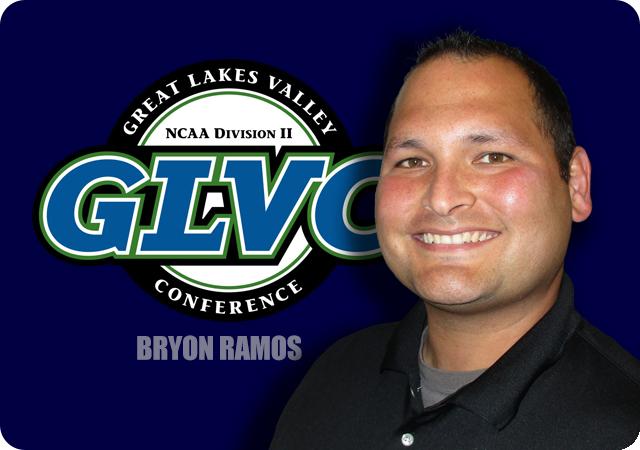 Week Five Recap
I always enjoy when it works out that a conference starts league play all at the same time because it tends to be a big reveal. What did all that nonconference work REALLY mean? Is your team's record a product of an unimpressive schedule? Are they a paper tiger? Are they selling wooden nickels? Or are they, as the late great Dennis Green would say, who we thought they were!
Lindenwood 31
Truman State 21
After one quarter of play, this game had all the makings of a home team blow out. In the first 15 minutes of play, Truman State had racked up 155 yards of offense, two touchdowns, and had possessed the ball for over 11 minutes. Meanwhile all Lindenwood had to show for their efforts was 41 yards, two punts, and zero points. However, on the Bulldogs first possession of the second quarter, the Lions were able to force a three and out and find some offensive rhythm on the ensuing possession. Cade Brister connected on six of seven passes for 71 yards, and Robert Giamo finished off the drive with a one-yard touchdown run as the Lions would go on to put up 31 unanswered points over the next three quarters. On the next five Truman State drives, they would only manage 91 yards of offense with two punts, two interceptions, and one fumble. Cody Schrader continued his amazing season, topping the 100-yard mark for his third consecutive game. Cade Brister connected on 25 of 32 passes for 291 yards and one touchdown while Robert Giamo rushed for 108 yards and three touchdowns. Drew Seers ended the day with 11 tackles and an interception.
Missouri S&T 28
Quincy 31
The Miners outgained the Hawks 537 yards to 282. They had possession for almost 40 minutes of game time. They converted 10 of 21 third downs while holding Quincy to two of 12. They forced six QU punts and forced the Hawks to turn the ball over on downs twice. Brennan Simms connected on 33 of 45 passes for 379 yards while Payton McAlister and Aaron Moya combined for 175 yards rushing on 39 attempts.
And yet, it wasn't enough to put away the gritty and resilient Hawks who found a way to stay in the game despite the gaudy numbers put up by the Miners. Quincy leaned on long scoring plays of 37, 24, and 44 yards to stay within striking distance of the Miners who consistently ate up yards and clock for most of the game. The Hawks were able to capitalize on a series of S&T miscues in the fourth quarter to take the lead and hold on for the win. With less the 10 minutes to go in the game, Kenshaw Bragg was able to jump a route and pick off Brennan Simms, taking it back 50 yards for the go ahead score. QU held onto the victory by a thread as S&T had chances late to take the lead or tie the game. With less than five minutes in the game, Simms fumbled at QU's one yard line while attempting to score a Miner go ahead touchdown. S&T had one last chance to send the game to OT, however Zach Glass's 40-yard field goal attempt was no good as time expired.
William Jewell 10
McKendree 52
McKendree was able to win their second consecutive game as the Bearcats dominated the Cardinals from opening kickoff to final whistle. McKendree outgained WJC 551 to 271 and only punted twice in the game. Turner Pullen turned back the clock to 2019 throwing for 328 yards and four touchdowns on 17 of 23 passing. Three out of four of Steven Towns' catches went for touchdowns as he racked up 140 yards receiving for the day.
Indianapolis 77
Southwest Baptists 10
Coming off two straight losses, the Greyhounds probably felt they needed to make a statement and send a reminder to the rest of the conference that the GLVC championship still runs through Indianapolis. Unfortunately for Southwest Baptist, they happened to be the next ones up on UIndy's schedule. The Greyhounds put up video game like numbers as they raced out to a 42-10 lead in the first quarter. Jeremiah Lee went into X-Games mode as he scored four touchdowns in the first eight minutes of the game. The Greyhounds outgained the Bearcats 601 yards to 161 on the day and held SBU to -49 rushing yards.
Week Five Preview
Saturday 10/9/21
*Game of the Week*
Quincy at Lindenwood
This is the only matchup this weekend where both teams have a winning record, therefore it gets my game of the week tabs by default. The Hawks come into this game after scrapping and clawing their way to a win last week despite being dominated in most statistical categories. Quincy earns their money on the offensive side of the ball with some of the better skill position players in the conference. Leading the group is quarterback Tionne Harris. Harris has connected for 11 touchdown passes and only one interception so far this season. His play has been crucial for the Hawks' offensive attack as evidenced by their struggles whenever he's had to miss time this year. Harris' favorite target is their 6'4" Sophomore wide receiver Eugene Witherspoon who's 10 touchdown receptions lead the conference. Witherspoon's height could create some matchup challenges for Lion cornerbacks who average about 5'11".
Lindenwood is in the middle of a three-game winning streak after upsetting Truman State on the road last week. By all measures, the Lions dominated the Bulldogs after the first quarter of play on the back of several forced mistakes and are playing the type of football most envisioned them to before the season. The Lions have demonstrated consistent improvement on both sides of the ball after a brutal opening schedule. Cade Brister has proven to be the most dangerous dual threat QB in the conference scoring 13 touchdowns in four games. The emergence of freshman running back Robert Giamo should create even more headaches for GLVC defenses.
While I truly do love Quincy's talent at their skill positions, I believe Lindenwood is an overall deeper team that's hitting their stride at the right time. While the Hawks are dangerous, they are also inconsistent. I do think QU will find the endzone a few times on big plays, similar to what they did against S&T. However, the Lions are overall deeper and playing at a higher level right now and should end up winning this one comfortably.
Quincy 21
Lindenwood 38
Truman State at Missouri S&T
I think the Miners will be playing with a chip on their shoulder after two tough losses in a row. Unfortunately for S&T, the Bulldogs will have a chip of their own after losing to Lindenwood, a game I'm sure they feel like they gave away with mistakes. Both teams have offenses that have shown the ability to put up big numbers on opponents this year. Despite having a carousel of sorts at QB this year, S&T is averaging a conference high 37 points per game. Meanwhile Cody Schrader is among the country's leading rushers with 686 yards and 8 touchdowns in 5 games. This game will likely be decided on how Truman State plays on defense. Outside of S&T's shutout of NAIA Arkansas Baptist, they've allowed at least 30 points against every opponent they've faced, and I don't see any reason to believe that Truman won't do the same. While Truman's defense has taken a step back their last two games, they have shown they can play good defense. Ben Thomas has quietly become one of the best defenders in the GLVC with eight passes defended and 33 tackles from his defensive back spot. I think Truman gets the lead early and leans on Schrader to keep pace ahead of Breon Michel and the Miners long enough to pull out the victory.
Truman State 35
Missouri S&T 28
Southwest Baptist at William Jewell
Both teams are coming off ugly losses and will be eager to redeem themselves. Cooper Callis should be able to find success against a Jewell secondary giving up 317 yards per game through the air. While the Cardinals have flashed at times and moved the ball well, they continue to struggle with turnovers, throwing a conference high 10 interceptions so far this year. With both teams giving up well over 35 points per game, this will most certainly be a high scoring contest. I'm giving the edge to the less mistake prone SBU offense in a shootout.
Southwest Baptist 45
William Jewell 41
McKendree at Indianapolis
McKendree has been playing their best football of the season over the past two weeks, winning two straight after starting the year 0-3. Perfect timing to face off against the defending conference champs. While the Bearcats have gone a bit under the radar because of their slow start, they've quietly put together one of the best defenses in the conference. Toriano Clinton and company hit another gear last week against SBU, but I think they'll find a few speed bumps against the Eastern Bearcats and their second ranked scoring defense. I don't think it will be enough however, as UIndy's defense is raked number one and more than capable of shutting down and inconsistent McKendree attack. I see this game being somewhat close through three quarters with the Greyhound rushing attack wearing out the Bearcats late.
McKendree 13
Indianapolis 27
Power Rankings
Lindenwood- Power rankings are all about what have you done lately, and lately nobody is playing better than the Lions.
UIndy- A dominating performance in their first conference game sent a reminder to everyone of who the Greyhounds are just in case anyone forgot.
Truman- The Bulldogs know you can't give good teams any help, which is exactly what they did vs. Lindenwood.
Quincy- at 3-2 the Hawks have a realistic chance at finishing the season with a winning record, which would be their first since 2014.
Missouri S&T- A stunning loss to Quincy is certainly not what the Miners expected coming into conference play.
McKendree- Two straight wins, a stout defense, and a chance to prove themselves against the conference champs has to have fans in Lebanon, IL excited!
SBU- While the Bearcats lick their wounds, they can take solace in knowing they can score on just about anyone they play.
William Jewell- This week will probably be Jewell's best chance at a win for the rest of the season.
Influence Performance Ratings
Total IPR
| | | |
| --- | --- | --- |
| 1 | Uindy | 0.19 |
| 2 | LU | 0.15 |
| 3 | Truman | 0.07 |
| 4 | McK | -0.03 |
| 5 | MoST | -0.09 |
| 6 | Quincy | -0.17 |
| 7 | SBU | -0.23 |
| 8 | WJC | -0.29 |
Lindenwood and UIndy are proving to be the teams that have been able to impose their will the best so far this season. The Lions have largely been doing it on the offensive side, while the Greyhounds have relied on a suffocating defense.
Offensive IPR
| | | |
| --- | --- | --- |
| 1 | LU | 0.25 |
| 2 | Truman | 0.12 |
| 3 | Uindy | 0.12 |
| 4 | MoST | 0.08 |
| 5 | Quincy | 0.02 |
| 6 | McK | -0.11 |
| 7 | SBU | -0.14 |
| 8 | WJC | -0.24 |
The Lions performance against a strong Truman defense catapults them ahead of the rest of the conference. Now that Lindenwood has a consistent running game, they'll be a headache for any defense they face for the rest of the year.
Defensive IPR
| | | |
| --- | --- | --- |
| 1 | Uindy | 0.27 |
| 2 | LU | 0.06 |
| 3 | McK | 0.05 |
| 4 | Truman | 0.02 |
| 5 | MoST | -0.27 |
| 6 | SBU | -0.31 |
| 7 | WJC | -0.33 |
| 8 | Quincy | -0.37 |
UIndy shut down an SBU team that had put up some pretty gaudy numbers for most of the season, proving that they're still the bullies on the block of the GLVC.