GMAC Week 11
November 11th, 2022 2:30pm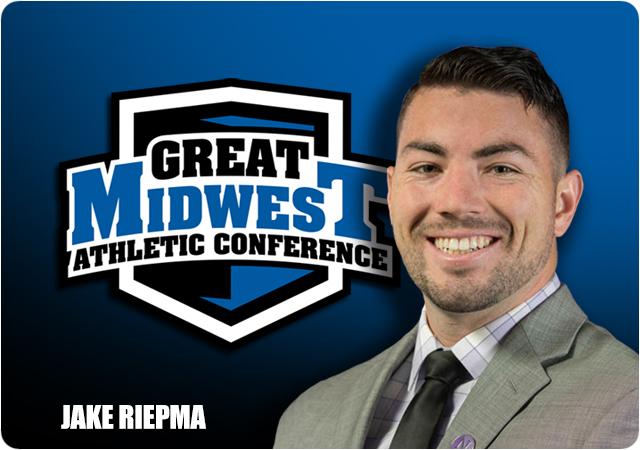 Well, here we are – the final weekend of the regular season – and if you're like me, it feels like I blinked, and the season is now about to conclude. Wasn't I just writing my first GMAC column yesterday? Oh, no, that was a few months ago, wow!
Before we recap last week's slate and look ahead to the last weekend of GMAC football, allow me to extend a sincere 'thank you' to all who took the time to read one or all of the weekly posts. Admittedly, there were two weeks in which I simply didn't have enough hours in the day to provide a column, and for that I am truly regretful, but it meant the world to me to have readers reach out and check in. Thank you! In addition to my duties at Northwood University and Audacy Detroit, I absolutely love blogging for D2Football.com and hope to continue for the foreseeable future!
Week ten in the GMAC provided some drama, but when the dust settled, most of the games played out as we expected. Ashland got back in the win column with a victory over Lake Erie by a score of 31-23, but if you're like me, the one possession final score was quite surprising! I certainly didn't have Lake Erie leading in the second half on my radar for this one, but the Storm lead 23-17 in the third quarter before a couple of touchdown passes from Austin Brenner to Logan Bolin to turn things around for AU. Ashland remains in first place in the GMAC and entering the final weekend of the regular season, the Eagles sit at No. 4 in the Super Region One regional rankings. If the playoffs started tomorrow, AU would host Slippery Rock out of the PSAC.
As for Lake Erie, showing some life against a top-tier Ashland team has to be encouraging, but as we say week in and week out in this blog – there are no moral victories!
The lone incorrect prediction from last week's column was our non-conference clash between Hillsdale and Michigan Tech. I had the Chargers coming out on top, but in a back-and-forth battle at Frank "Muddy" Waters Stadium, it was the Michigan Tech Huskies earning the last laugh and stealing a victory. Hillsdale let a ten-point fourth quarter lead get away culminating with Michigan Tech compiling two fourth quarter touchdown drives, the second of which resulted in the Huskies going ahead for good with under a minute to play. The Chargers fall back to the .500 mark at 5-5 and will need a win this weekend at Ohio Dominican to secure a winning season.
Make it five wins in a row for Findlay as their defensive prowess was once again on full display in the 20-7 win over Walsh. Here's once again my take on Findlay that probably has started to sound like a broken record – UF's schedule was front loaded, so to see Findlay rattle off five wins in a row is impressive, but we knew this team was capable of it all along. All eyes on the Findlay-Tiffin showdown this weekend to wrap up the regular season.
For Walsh, their last chance to get to two wins on the season will be on the road against a struggling Northwood team.
Speaking of Northwood -- the Timberwolves played Ohio Dominican tough, but continuing the theme of no moral victories, in the end it was the Panthers of ODU celebrating victory number six on the season defeating NU 35-24. What a day for ODU's Jake Byrd and Andrew Wolf – Byrd connected with Wolf for four touchdowns on the day and the final stat line is rather jaw-dropping – Byrd was 24-34 with 334 yards and four touchdowns, while Wolf had nine catches for 210 yards and four receiving touchdowns. Tip of the cap to those two, they put on a clinic at Hantz Stadium.
Tiffin rattled off 72 points in its route over Kentucky Wesleyan. We knew going in that this one on paper had the potential for the Dragons to win big and did they ever… 55 points in the first half. Wow. Four touchdowns through the air for Drew Zaubi, two touchdowns on the ground for Darius Pinnix, and the Dragons are now 6-3 on the season and 6-1 in the GMAC. After the blowout win, Tiffin now owns the league's top scoring offense and top scoring defense. As we've already mentioned once, the Tiffin Findlay matchup to conclude the season is a juicy one!
So why not start there – Tiffin and Findlay will battle it out at Frost Kalnow Stadium with the Dragons having the ability to earn at least a share of the GMAC title with a win. Findlay can play spoiler with a win, just as the Oilers did last year when these two rivals met. Findlay earned a hard-fought 26-21 victory to bring the 2021 GMAC title home since 1997. What a moment that was for the Oilers, and I'm sure both teams' memories of that day are serving as motivation for this year's game – Findlay wanting to spoil things for Tiffin, and the Dragons wanting to avenge last year's defeat. On top of all that's at stake, these are also two of the premier teams in the conference playing excellent football late into the season. Both teams are well coached, and the Oilers have rattled off five straight wins, while Tiffin has won five of its last six, with the only defeat coming at the hands of the Ashland Eagles. I'll roll the dice and take Tiffin in this one at home – with so much to play for, I believe Cris Reisert and his staff will have the Dragons ready to go.
Ashland hosts Kentucky Wesleyan to wrap up the regular season – and if you're the Ashland Eagles, this game should serve as a nice tune up before beginning postseason play. At 2-8 on the season, the Panthers of KWC have struggled to be competitive in its last six games including an ugly loss to Walsh. Whatever the Panthers dialed up back on October 1st when they defeated Hillsdale College, that needs to be the game plan. I'm not one for the ole 'transitive property' when it comes to sports matchups, but how about it for just a little fun – Kentucky Wesleyan beat Hillsdale, and Hillsdale beat Ashland… could it be?! Not so fast, AU wins this one easily.
Hillsdale travels to Columbus for a week 11 showdown against Ohio Dominican. The Panthers of ODU have compiled a nice six-win season so far but would love to add a seventh victory to the campaign. This is the third consecutive year in which these two teams have met in the regular season finale, with Hillsdale winning the last two. Ohio Dominican owns the all-time series with a 6-5 mark. I expect this one to be close all the way through – having seen both Hillsdale and Ohio Dominican blow out my Timberwolves this season, I can attest firsthand that they both have the offensive fire power to put up points in a hurry. Jake Byrd to Andrew Wolf for ODU is a dynamic duo, while Luke Keller's connection to Isaac TeSlaa has been a thing of beauty all year long as well. This game features arguably the two best wide receivers in the league in Wolf for ODU and TeSlaa for Hillsdale – each with 13 receiving touchdowns on the year which is tied for the lead in the conference. In the end, I'll take Ohio Dominican to earn the victory.
Northwood and Walsh will meet at Hantz Stadium in a battle of two-win teams. It's been a season to forget for both institutions, and for one team, they'll at least be able to end the season on the winning end.
Lastly, we have another GMAC-GLIAC cross conference matchup as Lake Erie hosts the Wildcats of Northern Michigan. It's only the second meeting all-time between these two squads with NMU winning the first ever meeting 38-35 on September 2016. On paper, Lake Erie should have an advantage through the air – the Storm rank first in the GMAC with nearly 300 yards per game, while Northern Michigan ranks near the bottom of the GMAC in total defense allowing 379 yards per game. I also like the home field advantage here for the Storm – having made many trips to Marquette in my lifetime, it's a long haul! And that's coming from Midland! Michigan's Upper Peninsula is beautiful but driving approximately ten plus hours and over 690 miles to Painesville, Ohio, might take a toll on the Wildcats. I'll take Lake Erie to get to four wins on the season.
Saturday should be a memorable regular season finale, looking forward to watching it all play out in the gridiron!