GMAC Week Nine
October 28th, 2022 8:00am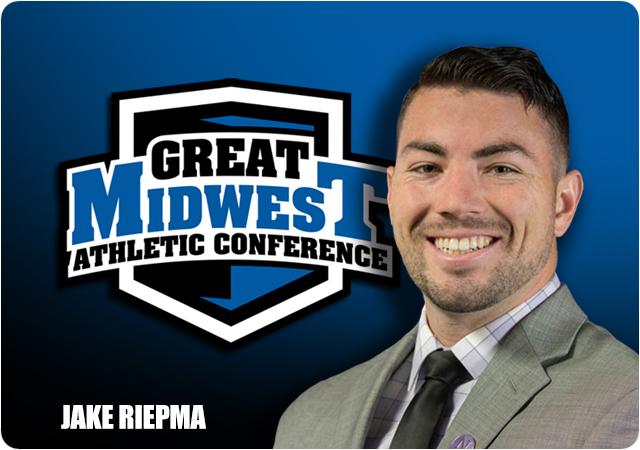 Week Eight in the GMAC is history as we plunge ahead to the final weekend of football in the month of October.
Before we look ahead to the enticing matchups, a curtain call is in order for the Ashland Eagles as they knocked off Tiffin 28-20 last week to move to 7-0 on the season and 5-0 in conference play. I'm sorry to be 'that' guy, but being as objective as humanly possible, I just don't see a scenario in which Ashland doesn't win the conference outright. I know nobody in the Ashland camp is thinking that way, but hey, this is what idiot bloggers like myself do – I'm ready to crown Ashland 2022 GMAC champs! I know I'm not going out on a limb here, and hopefully this piece won't end up on twitter's 'freezing cold' takes, but there you go – Ashland has taken care of business through seven games and on paper, and in the remaining three games, the Eagles significantly outmatch each of its remaining opponents. Additionally, Ashland should be sitting pretty in the upcoming Super Region 1 rankings and likely looking at a first round bye in the NCAA Division II playoffs. Slow down, Jake! Nobody wants to hear about the 'playoffs!?!?' in October!
Victory laps aside, and again, I know nobody from Ashland is thinking this way, but I sure am! The rest of the action in last week's games played out as expected with one head-turning final score with Lake Erie beating Northwood, 21-18. The losing streak for Northwood has now reached six games after starting the season 2-0. For the Storm, the win represents the third win of the season and perhaps a chance to finish at .500 if they can win two of their final three games.
Hillsdale falling to Findlay is continuing the narrative of what we've been saying for several weeks now – the Oilers appear poised to finish the second half of the season strong after a forgettable start to the 2022 campaign. UF has won three consecutive games to get to 4-4 and 3-2 in league play, and since we've been playing the schedule predictor game this entire column, why stop now – Findlay has two more winnable games before the end of the year showdown against Tiffin.
Ohio Dominican blew the doors off Kentucky Wesleyan to nobody's surprise and now ODU will head into a bye week before finishing with two winnable games against Northwood and Hillsdale – expect the Panthers of ODU to finish 7-3 and 6-2 in the league – a solid season, but painfully close to being even more memorable had a few close games gone their way.
The loss for Tiffin to Ashland means the Dragons need some help from their fellow GMAC friends in order to take home some postseason hardware – I won't repeat everything I said in Ashland's paragraph other than I just don't see it happening for the Dragons, and with three losses on the season, a trip to the postseason is highly unlikely. The good news for Tiffin is the rivalry game at the end of the year against Findlay provides an opportunity to go out with a bang!
Moving ahead to this week's slate – four games on tap for GMAC fans to dial into – two at noon, one at one, and the afternoon cap at 4 with Tiffin hosting Northwood.
Findlay returns home in search of its fourth consecutive win – the Oilers are heavy favorites here in my opinion despite Lake Erie coming off the home win last week over Northwood. It'll be an emotional pregame coin toss for the Findlay Oilers who are set to honor the life of former Oiler offensive lineman, the late Miles Davis. Given the emotional edge coupled with the way Findlay has been playing of late, I anticipate UF running away with this one. Findlay's ground game is solid averaging 160 yards per game, and the Storm struggle immensely stopping the run. A great recipe for winning – run the football and play great defense. I expect that from the Oilers in a winning effort on Saturday.
The other kickoff slated for noon features Kentucky Wesleyan on the road facing a winless Walsh team. I've run out of ways to say it, so I'll once again defer to Bill Parcells to say it for me – 'You are what your record is' … Walsh is winless, and last in the league in points per game averaging 7.9 per game. I'm not a numbers guy, but based on that stat alone, KWC just needs to put some points on the board and they should be just fine! The Panthers won last year's matchup 23-13, but prior to that game, Walsh had won the previous four meetings in the series. All that said, I think KWC can score plenty to earn the win in this one, give me Kentucky Wesleyan to earn their third win of the season and the Cavaliers to remain winless.
Ashland and Hillsdale are set to kick off at Frank "Muddy" Waters Stadium at 1 pm on Saturday. I'm completely bias here, but Frank "Muddy" Waters Stadium is one of my favorite venues to watch a college football game at, and for what it's worth, I've been to many DII stadiums over my 30 years on this earth. It's the only trip to the Mitten of the season for Ashland, who we know by now has a lot on the line in this game. You could entertain the thought of a 'trap' game here for the Eagles – they're coming off a momentous win over Tiffin that puts them in the driver's seat the rest of the way, and nobody would dare sleep on a tough, gritty, Keith Otterbein lead Chargers team. But… NOT SO FAST!
I don't anticipate any let downs for AU in this spot, give me the Eagles.
Lastly, we end the day in Tiffin, Ohio where the Dragons are hosting a struggling Timberwolves team in the midst of a six-game losing streak. I hate to use this term, but it's a 'get-right' game for the Dragons after last week's setback against Ashland. This Northwood team doesn't really have anything they've been able to hang their hat on this season – the offense has struggled at times, the defense has struggled at times, and it's all materialized to a 2-6 record.
Week in and week out I'm reminded of how great the game of football really is! It teaches you everything you need to know about LIFE! This week is no different, let's enjoy another slate of games and get after it! Blessing to all!