GMAC Week One Recap
September 6th, 2022 1:00pm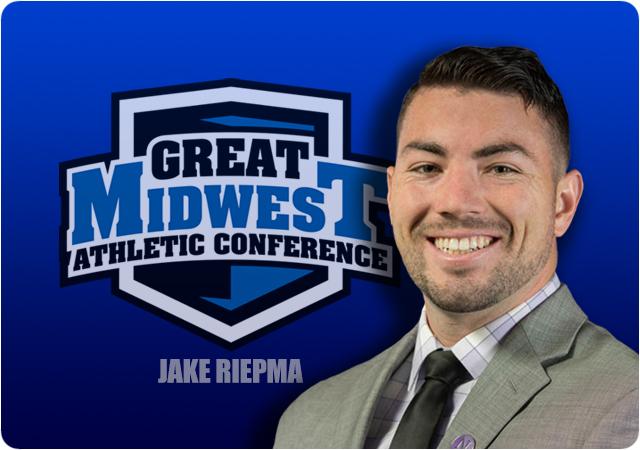 Week One is in the books and boy did it provide a bevy of twists and turns few anticipated!
The opening week of action saw the conference's preseason top team stumble out of the gates as the Ohio Dominican Panthers got the best of Findlay, while Ashland made a statement in non-conference action by defeating a D2Football.com Top 25 team in No. 11 Notre Dame College.
Tiffin and Northwood cruised to lop-sided victories, and Hillsdale avenged last seasons loss to the Lake Erie Storm with some late game heroics en route to the 35-31 road win in dramatic fashion.
All in all, after a few head-turning final scores and eyebrow-raising box scores, we've got our over-reaction week 1 column ready for takeoff!
We always start with where I was wrong – a prediction of Findlay opening the season with a win was incorrect as ODU had other ideas in Columbus – specifically on the defensive end. Ohio Dominican limited Findlay's offense to 278 total yards and negative yards on the ground, all while Jaylin Garner sacked the Oilers four times with three of them being on the final drive, breaking the ODU single game sack record and tying the conference mark. The Panther's offense scored late in the fourth quarter to go up 28-14 and eventually seal the deal with a huge win at home to start the season. Up next the Panthers will have a chance to really take the GMAC by storm with a matchup on the road against Tiffin.
Throw it back to Thursday where some are saying Ashland experienced its most important win at home in recent memory. The Eagles hosted a top-ten AFCA opponent and No. 11 in our D2Football.com poll in Notre Dame College. AU jumped on the Falcons from the get-go taking a 17-0 halftime lead and securing the 31-14 win with two more touchdowns in the fourth quarter. Ashland is now the lone GMAC school in the AFCA Coaches Top 25 at No. 20 and the only GMAC school in the D2football.com poll coming in at this week's No. 25 ranked team. Similar to Ohio Dominican, Ashland has a chance to flip things upside down in early GMAC conference play as the Eagles travel to Findlay in week 2.
Hillsdale's loss a season ago to Lake Erie College didn't sit right with the Charger 'faithful. Lake Erie downed Hillsdale 33-14 on the Chargers' home turf in mid-October a season ago. It looked like week one was heading that way again as Hillsdale trailed by 10 points on four separate occasions on Saturday, but the Chargers were able to outscore the Storm 14-3 in the fourth quarter to earn the win and avenge last season's defeat. Senior quarterback Luke Keller shook off a rough start to compile a five-touchdown day – three in the air including the game-winner, and two on the ground.
Northwood's first crack at a GMAC opponent as a member of the conference went according to plan as the Timberwolves ran wild on Kentucky Wesleyan in a 55-13 victory at home. This was the first ever meeting between these two programs. The Timberwolves made big plays in all three facets to take and maintain control of this contest. Kentucky Wesleyan kicked a field goal on the final play of the first half to make it 20-3 at the break, but NU came out and responded with an 8-play,75-yard touchdown drive to start the third quarter and take a 27-3 lead and never look back. As for the Panthers and 1st year head coach Tyrone Young, they'll need to regroup and respond in week two against Lake Erie.
Lastly, Tiffin did what we all expected – dominated Walsh from start to finish culminating in a 42-0 win to begin the season. The Dragon's domination was just the right mix of an impressive ground game and an effective passing game – all lead by quarterback Christian Carter who also had a five-touchdown performance – three on the ground and two through the air. Defensively, Tiffin was stifling holding the Cavaliers to less than 200 yards of total offense. Tiffin taking on Ohio Dominican in week two has all of us licking our chops for an early season heavyweight fight!
A quick shoutout to our week one GMAC players of the week – Jaylin Garner of Ohio Dominican and Luke Keller of Hillsdale College took home defensive and offensive player of the week honors respectively. On the special teams side of things Northwood's Max Gonos took home the honors as he accounted for 13 points connecting on all nine of his kicks. Gonos went 2-2 in field goals and 7-7 in extra points.
In summary – a solid start to the year in terms of picking winners – Tiffin, Ashland, and Hillsdale were all correct picks, while ODU proved me wrong in its win over Findlay. 3-1 in week one and we'll aim for perfection in week two!
I'll have the preview out later this week, see ya!