GMAC Week Seven Preview
October 13th, 2022 3:00pm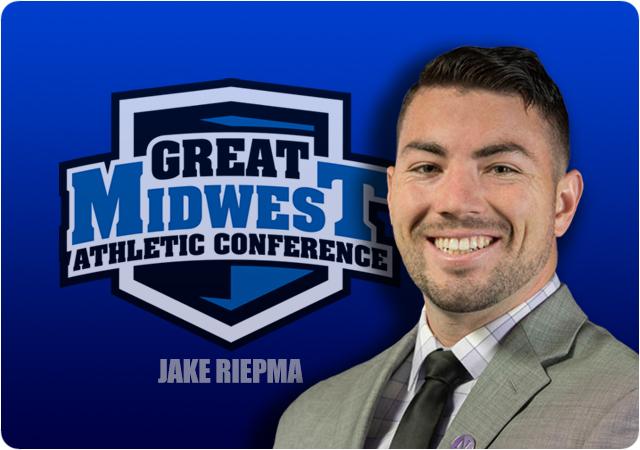 Week six on the gridiron in the GMAC played out as many would have expected – the favorites triumphed with relative ease across the board, and my attempt at predicting an upset blew up in my face – thanks a lot Hillsdale!
Ashland clobbered Walsh, Tiffin dominated Hillsdale, Ohio Dominican handled Lake Erie easily, Kentucky Wesleyan came up well short on the road against Quincy, and Findlay scored 27 unanswered points to cruise past Northwood. What does it all mean?
Well, with Tiffin entering a bye week, they can rest up in preparation for the showdown at Ashland next week, while AU will have one more extremely tough test at home versus Ohio Dominican before next week's huge matchup against the Dragons.
As for the rest of the conference, there are some teams on the verge of experiencing disappointing seasons– Walsh remains winless, Lake Erie has one victory, Northwood has dropped four in a row, while Kentucky Wesleyan and Findlay have won two games apiece. It feels there's still plenty of time to make it a productive season for those two schools, as well as Hillsdale who has fallen to 3-3 after two straight setbacks. These next few weeks will reveal a lot – can they end the losing streaks, or is a turnaround on the horizon? Of the teams mentioned, Findlay is the only team coming off a win.
As for Ohio Dominican – at 4-2 and a matchup this week against Ashland, they could make their season on Saturday night and potentially be in the conversation for postseason football if they can win out. I expect the Panthers to lay it all on the line and play with nothing to lose at No. 6 Ashland on Saturday night.
Speaking of the Ashland Eagles, these two upcoming weeks will provide a lot – AU already has a couple of quality wins on the season, but in a two-game span taking on ODU followed by Tiffin is certainly the teeth of the schedule. Ashland remains the team to beat and the front runner for a conference title.
As for Tiffin, they've managed to scatter their two losses in nonconference action making them the other clear title contender in the GMAC. It's hard not to look forward to next week from Tiffin's perspective, but obviously we've got football to play before then!
This week's slate is headlined by the Saturday night matchup at Jack Miller Stadium on the campus of Ashland University. A premier venue in all of Division II football, I'm looking forward to watching these two teams slug it out. Both squads play a tough brand of hardnosed football, and it has the feeling of a heavyweight fight, who will be left standing when the dust clears? And how about the series history here – the last ten matchups have been split five wins apiece. Ashland head coach Lee Owens is 5-5 versus ODU while Panther head coach Kelly Cummings is 2-2 versus Ashland in his tenure. A key to this contest could be who starts faster -- Ashland has outscored its opponents 113-10 in the first half, look for them to try and jump out early. Additionally, AU has not played a close game yet this season – they've dominated every team they've played with the closest score being a 31-14 convincing win in week one over Notre Dame College. I expect this game to be close, so it'll be interesting to see how Ashland handles its first tight game of the season, if in fact, this game goes down to the wire. Both these teams possess a ferocious pash rush capable of taking over a game – the Panthers lead the conference in sacks with 17 while Ashland is right behind them with 16. Ashland's defense is top in the conference and third in the nation in scoring defense allowing just under ten points per game. Needless to say, points will be at a premium on Saturday night. I'm going with Ashland to remain unbeaten with a hard-fought, grind it out type of win in a low scoring affair.
Kentucky Wesleyan is at home hosting the Findlay Oilers Saturday evening in a that's equally important for both teams but in different regards – for Findlay, it's a chance to put consecutive wins together for the first time this season. The 2022 campaign did not begin as planned for UF, but a win on Saturday would put Kory Allen's squad just one game below the .500 mark with ample time to turn the season around and perhaps even win out for a seven-win season. I know I'm getting ahead of myself, and every coach will tell you it's, 'one game at a time', but as fans and followers, we're aloud to break the rules! Now, on the other side of things, Kentucky Wesleyan has already shown signs of growth and improvement, but if they're able to notch a win over a quality opponent like Findlay, it'll provide all sorts of momentum for the Panthers' program moving forward. KWC boats the third best passing attack with 267 yards per game, and if they're able to get hot through the air and establish that passing game, they can be a dangerous team. I expect Findlay's defense to be up for the challenge and come out on top in this one, Oilers win.
Northwood and Hillsdale meet as conference foes once again for the first time since Hillsdale left the GLIAC in 2017. I'll be the first to tell you this is one of my all-time favorite matchups given my family history with both institutions – my late father Pat Riepma was a hall-of-fame quarterback for the Chargers in the early 80's and began his coaching career at Hillsdale before making his mark at Northwood and becoming the all-time winningest coach at 'The Wood. I grew up on this rivalry with dear friends at both schools – we called it the 'WOOD-DALE' and over the years this matchup has provided some epic battles with triumphant victories and agonizing defeats on both sides of the aisle. Most recently, these two squads met in a non-conference game in 2019 where Hillsdale overcame a 30-14 4th quarter deficit to steal a win on the road. Make no mistake about it, the Chargers have dominated this series of late having won the last seven matchups. Prior to the current Hillsdale streak, Northwood won six of the previous eight matchups. I'll be on the call for this one and I'm fired up for it – Northwood and Hillsdale are similar schools both in size and philosophies. In my mind there's a mutual respect for one another but a burning desire to beat one another. Northwood is on a four-game losing streak while Hillsdale has dropped its last two. Both teams need a victory. No predictions here, but I expect it to be close.
Walsh and Lake Erie will kick things off at noon in North Canton, OH. I don't know how else to say it, but things are nearing rock bottom for the Walsh Cavaliers – they have not scored in two games, they are averaging less than seven points per game while allowing nearly 35, and only once all season have they been within two possessions in the final score. 0-6 is bad any way you slice it, but the numbers make it even worse – they haven't come close to sniffing a win other than in week two against Hillsdale in which they lead after three quarters of play but were outscored 21-0 in the fourth. Walsh needs a win here. For Lake Erie, they've lost their last four games after starting 1-1. It's not as bleak as Walsh's outlook, but the Storm are in need of a win as well. Lake Erie has been able to put points on the board to the tune of averaging just over 26 points per game, but since starting 1-1, the Storm have dropped four in a row and stand at 1-5. Taking a look at some of the common opponents between these two teams and playing transitive property game (which I hate doing) I'm inclined to take Lake Erie over Walsh. For the Storm, the defense has been the Achilles heel, and what better way to get right as a defense than to play a team who averages less than a touchdown per game. I'll take the Storm to win this one.
Buckle up for a great weekend of GMAC football – all eyes on ODU and Ashland, while the other three games should also make for some entertaining action. I like Ashland, Findlay, and Lake Erie to bring home wins this weekend.
As always, feedback welcome! Twitter is my main source of interaction on all things D2 football, drop a follow if you're feeling generous!