GMAC Week Three Preview
September 16th, 2022 9:00am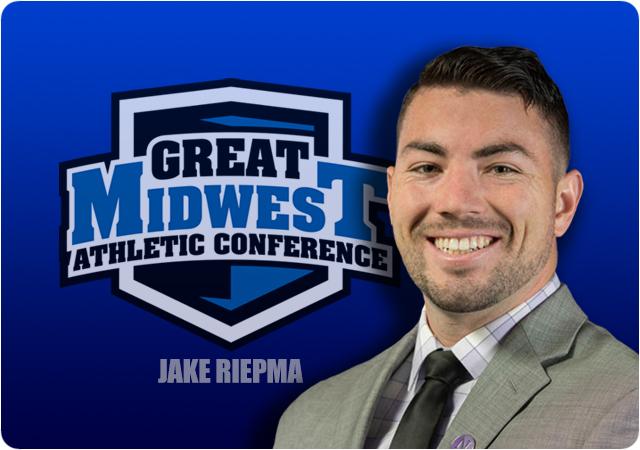 Week Three on the gridiron is right around the corner and let this serve as your official warning for a lengthy column coming your way! Seven GLVC - GMAC showdowns await in the crossover weekend with a total of eight non-conference games slated for Saturday -- it's time to buckle up and break it all down with a GMAC week three preview!
We start with a juicy matchup in northern Ohio as No. 19 University of Indianapolis rolls into town to take on the Tiffin Dragons. UIndy enters boasting the highest ranked defense in the country as well as the second highest ranked offense. Now, hit the breaks with me for a second as this reflects just one game – a 57-0 throttling of 11th-ranked NAIA St. Xavier. With just one games worth of a sample size, lets not lose our marbles on these rankings, but at the same time, this UIndy team possess all kinds of talent on both sides of the ball. This will be quite the test for a Tiffin team that has impressed in the early portion of the season with two wins over GMAC opponents in Walsh and Ohio Dominican. Last year when these two teams got together it was an instant classic! The then 15th-ranked Dragons used clutch fourth-quarter defense and a great performance off the bench to pull out a gutsy 20-17 win over then 12th-ranked Indianapolis. We all know that has little to no effect on this year's game but roll up your sleeves as I anticipate a 60-minute heavyweight fight between two top tier teams. When the dust settles, my gut tells me UIndy will be victorious. I've been wrong about Tiffin once already this season, so I'm putting myself out there to really hear it from Dragon Nation if I incorrectly doubt them two weeks in a row. I'll take the Greyhounds in a close one!
A much-anticipated rematch in southern Michigan is set for 1pm as the Hillsdale Chargers host the Truman State Bulldogs. Hillsdale and Truman State not only met in the regular season last year, but also in the postseason in America's Crossroads Bowl in December in Hobart, Indiana. The Bulldogs won both games by double digits. Truman State lost its opener to Davenport out of the GLIAC but got back on track with a 27-20 win over South Dakota Mines in week two. Hillsdale has overcome halftime deficits in each of its first two wins in the 2-0 start, the offense has come alive late in games for the Chargers and especially through the air -- Isaac TeSlaa leads the nation with 5 receiving touchdowns in two games. Look for the aerial attack to continue to pave the way for the Hillsdale offense, I'll take the Chargers to win a close one.
Onto Columbus where the Panthers of Ohio Dominican will look to bounce back after suffering a tough loss against Tiffin. At the risk of being overly brief – ODU wins this one easily. Last year's tout with the Cardinals was 35-25 in favor of the Panthers, but William Jewell is 0-2 this season and hasn't really been close in either contest. Ohio Dominican on the other hand we know possess a talented roster and will undoubtedly expose the Cardinals. Panthers win big.
Not many saw the Findlay Oilers starting 0-2 but given the tough opening schedule for the Oilers with games against Ohio Dominican and Ashland, it's not time to panic in Oiler country. There's no such thing as a 'get-right' game for the black and orange as UF plays host to a stingy Southwest Baptist squad who enters 1-1 on the season after blowing out Texas Permain Basin 41-17 and falling to #6 West Florida in Bolivar. The Findlay offense has been held in check and then some in the first two games – the Oilers enter averaging less than ten points per game. I know, it's early, these stats will all level out with more games, but the Oilers lack of explosiveness on offense is certainly noteworthy. The Bearcats defense enters allowing 33 points per game, so perhaps there's a chance there for Findlay to gain some confidence and score some points. I'd feel wrong betting against Findlay here, they're just too talented to start 0-3 in my mind. I'll take Findlay to earn the home dub.
The only non – GMAC-GLVC crossover game features Northwood hosting Saginaw Valley State in the annual "Axe Bowl." A trophy game always presents excitement and buzz and Saturday is no exception. With Northwood now being in the GMAC, we wont have the conference game implications, but make no mistake about it – the stakes are still incredibly high. The Cardinals lead the all-time series 30-16-1 and have won the last three matchups. The two teams alternated wins from 2014 to 2018. From 2008-2016, every game but one (2013) ended as a one-possession contest. Northwood ranks in the top five in the country in scoring defense, while SVSU enters with a top five scoring offense – somethings gotta give! I'll be on the call for this one and the juices are already flowing!
Walsh looks for its first win of the season playing host to Quincy. The Hawks controlled last years contest cruising to a 38-17 win, but Walsh has commanded the overall series winning seven of the nine matchups. Quincy will be well-rested as they last took the field on Thursday, September 8, dismantling a Division III opponent in Trinity International, 53-14. Junior Quarterback Tionne Harris was 15 of 21 for 300 yards and six touchdowns all in the first half and was named GLVC Offensive Player of the Week. As for the Cavaliers, the offense will need to wake up as they've mustered just 17 points in two games. It's the first road game of the season for Quincy, but I still anticipate the Hawks earning a win here.
Lake Erie hosts McKendree in a night game on Saturday marking just the second meeting between these two programs. In last years first ever meeting, Lake Erie jumped out to a 17-0 lead and held on to win, 17-10. The Storm probably feel they very well could be 2-0, but alas, you are what your record says you are, and despite the late game loss to Hillsdale in week one, Lake Erie is playing solid football and were able to take advantage of some Kentucky Wesleyan turnovers in week twos win. As for McKendree, the Bearcats edged Northern Michigan in overtime in a close win, but got roughed up by Delta State 58-34. We love cliches in this column – so let me offer one of the best – this game will come down to whoever can execute better! I'll take the Storm in a nailbiter!
Last and certainly not least, it's a primetime evening kickoff in Owensboro, KY between the Kentucky Wesleyan Panthers, and Missouri S&T. These two teams have not met since 2013 when KWC was a part of the GLVC, and the Miners have won all eight matchups in the series. Will 2022 be different? The Panthers boast a top-ten passing attack but the S&T defense is riding the momentum from forcing four turnovers in last week's win, one of which was a 65-yard scoop-n-score by Ben Straatman. Panthers head coach Tyrone Young is looking for his first career victory, and I believe this is the week he gets it! KWC beats the Miners of Missouri S&T.
I warned of a long column, but that's what happens on a cross-over weekend! Review of our scrumptious eight game weekend slate – Uindy over Tiffin, Hillsdale gets revenge against Truman State, ODU and Findlay get dubs, Lake Erie and Kentucky Wesleyan earn wins while Walsh falls to Quincy.