GMAC Week Two Preview
September 9th, 2022 4:00pm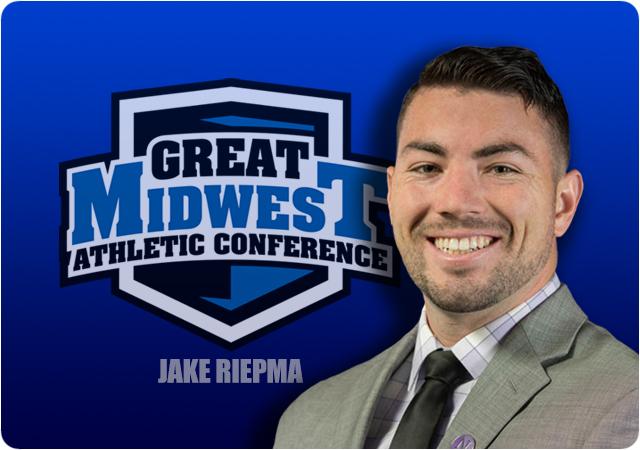 Week Two in the GMAC is upon us, and already, we have the type of matchup you circle in ink highlighting the day's action.
Before we dive in, let's remember, this column is all about me and my picks record! Just kidding, of course. Well, kinda… No I'm totally kidding, I promise!
Last week's slate was a solid 3-1 mark, but come on now, we're striving for perfection every week! Now I know you're ready to run through a wall after that inspiring sentiment but dial it back until gametime!
After Ohio Dominican's statement victory over Findlay to open the season, the Panthers' tilt with Tiffin at 1:00 pm at Frost-Kalnow Stadium has appointment viewing written all over it. Tiffin having been picked second in the preseason poll got off to a nice start with a blowout win over Walsh, but now we find out what the Dragons are made of in the home opener against a top tier opponent. Furthermore, Ohio Dominican was tasked with the toughest starting schedule in opening up with two major tests to begin the season – the Panthers passed week one's test with flying colors, now can they do it again in week two, and this time on the road. It's always close when these two teams play – the last four contests have been decided by an average of fewer than 10 points per game, with Tiffin winning all four of those games. Overall, Ohio Dominican leads the all-time series, seven wins to TU's six. As for the matchup on the field to keep an eye on – how about Tiffin's dual threat quarterback Christian Carter who had a nice coming out party in week one -- 17-for-32 for 214 yards through the air with two touchdowns while also compiling 66 yards on the ground on just seven attempts, and oh by the way, three rushing touchdowns in those seven carries. Carter will have his hands full against a talented ODU defense lead by reigning GMAC Player of the Week, Jaylin Garner. Garner was a force in week one -- totaling four sacks and four tackles for loss. The four sacks broke the Ohio Dominican single-game record (set last November by Eddie Miller-Garrett) and tied the conference mark (set last September). This game represents the definition of a toss-up as far as a prediction is concerned. That said, something tells me Ohio Dominican is ready to make a statement on the road – give me the Panthers in a game that goes down to the wire.
Turning our attention to the lone top-25 GMAC team (No. 25 in our D2football.com poll, No. 20 in the AFCA poll), the Ashland Eagles. AU opened the season with a big-time win at home over then No. 10 Notre Dame College, 31-14. The reward? A meeting with an angry 0-1 Findlay team who was knocked off by Ohio Dominican in week one. The Eagles will be seeking revenge after last year's narrow 20-17 Oiler victory. The overall series has been controlled by Ashland, 28-15-4, but more recently the black & orange has had AU's number – Findlay has won the last two matchups and Ashland has not beaten Findlay since 2016. Saturday night marks the home opener for Findlay and the first game at Donnell Stadium for first-year head coach Kory Allen. A matchup of this magnitude this early in the season is so difficult to predict, I'll spare you the cliché of 'anything can happen' and simply say what's in my head – I believe the experience factor will come into play here – Ashland is as seasoned as it gets – head coach Lee Owens has been around the block a time or two in his 19th year at the helm, and sixth-year quarterback Austin Brenner is the field general every team desires. My late father, Coach Pat Riepma used to always say, "A senior quarterback is an extension of the coaching staff on the field." That's exactly what I see with this Ashland squad – I'll take the Eagles in a hard-fought road victory to move to 2-0.
Lake Erie hitting the road for Kentucky Wesleyan poses an intriguing matchup between two 0-1 teams. On one side, Lake Erie gave Hillsdale everything it bargained for, and was in position to knock off the Chargers but couldn't quite get it done. On the other side, the Panthers were blown out on the road against Northwood, 55-13. If we're purely playing this one out on paper, I'd favor the Storm of Lake Erie based solely on week one results. But having seen Kentucky Wesleyan in person, I believe they're capable of posing some serious issues for the opposition. Wiley Cain has the ability to spread the ball around to a talented and deep group of wide receivers. If KWC can score some points early and get into a groove offensively, who knows what could happen! That said, there's a buzz around the league surrounding this Lake Erie Storm team – the belief is they are a much-improved squad, specifically on the offensive end. Storm quarterback Gerald Gardner was an impressive 29-38 for 343 yards with two touchdowns last Saturday. I think he'll find similar success through the air in week two resulting in a Lake Erie Win. I'll take the Storm to get it done and move to 1-1.
Walsh and Hillsdale convene for a night game at Frank "Muddy" Waters Stadium for the Chargers' home opener on Saturday night. Hillsdale on the heels of a comeback 35-31 win over Lake Erie thanks to two touchdowns in the final seven minutes of the game and a big defensive stand concluding with a Julius Graber interception in the end zone to seal the win. Reigning GMAC Player of the Week, Luke Keller, accounted for all five of Hillsdale's touchdowns and will look to keep it rolling against a suspect Cavaliers' defense. Walsh allowed 21-second quarter points and eventually surrendered 42 in the blowout week one loss to Tiffin. Unless something drastically changes, I see Hillsdale's talented offense having similar success in week two. I'll take the Chargers to win this one by a couple of scores.
Lastly, Northwood hosts an NAIA opponent in Madonna. I wont spend a lot of time on this one for two reasons – a) I will be calling the game and we know Herbstreit and I have the same policy – we do no not make picks on games we're in the booth for! And b) Madonna is significantly outmanned in this one. I don't mean any disrespect; these are simply the facts – Madonna has been outscored a combined 139-0 in its first two games this season. Northwood is coming off a 55-13 win over Kentucky Wesleyan.
The spark notes version of the picks – Ohio Dominican over Tiffin, Ashland over Findlay, Lake Erie tops KWC, and Hillsdale beats Walsh.
On Saturday night following the conclusion of all the action we will have a lot to unpack!
Enjoy the gameday folks, nothing beats it!