Grand Valley will visit Colorado Mines to open 2023 Season
February 10th, 2023 12:00pm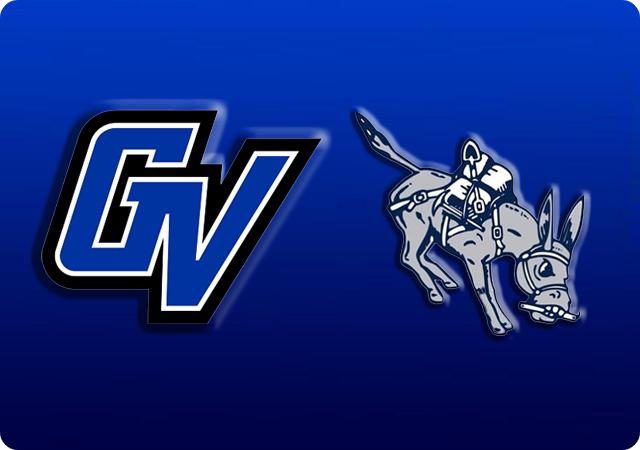 During the offseason, we will be taking a look at some of the out of conference games that will add interest to the 2023 Division II season. We will begin with a rematch of one of the last year's most exciting games.
Defending GLIAC Champion Grand Valley State will visit 2022 national runner-up Colorado School of Mines to open the 2023 season. The Lakers and Orediggers will meet on Thursday night, August 31 at Mines' home stadium in Golden, Colorado. The same two teams met in the 2022 season open at Lubbers Stadium on the campus of Grand Valley State. The Lakers won that meeting in dramatic fashion with the game winning touchdown scored in the final minute. The Lakers led 17-0 late in the third quarter but Mines would rally to score 22 unanswered points in less than 15 minutes of game action. Down to the final opportunity to win in front of a home crowd of more then 12,000 fans, the Lakers marched 80 yards on nine players to score the go ahead touchdown with just 0:56 left on the clock. Mines running back Michael Zeman caught a last-gasp Hail Mary on the game's final play but was tackled inside the five yard line after the clock had expired. Mines quarterback John Matocha, who would go on to earn the Harlon Hill Trophy, passed for 350 yards with a pair of touchdowns. Jahdae Walker led Grand Valley State with 132 receiving yards on just four receptions.
The win propelled Grand Valley State to an undefeated regular season and a GLIAC championship. Mines would start the season 0-2 but win the next 13 games before falling to Ferris State in national championship game. Grand Valley State finished at no. 2 in the final D2Football.com Top 25 while Mines was directly behind at no. 3. The Lakers landed three players on the D2Football.com Elite 100 Team. Mines was represented with two players, including Matocha who was named offensive player of the year.
Will the 2023 edition of this matchup be just as entertaining? It's too soon to make a projection, but this will be the most anticipated game of opening weekend and one of the top matchups of the Division II regular season.
2022 game recap - Grand Valley State 25 Colorado Mines 22
Grand Valley State 2023 schedule
By Chuck Bitner, national columnist