Harris Named Virginia State Interim Coach
March 31st, 2022 4:00pm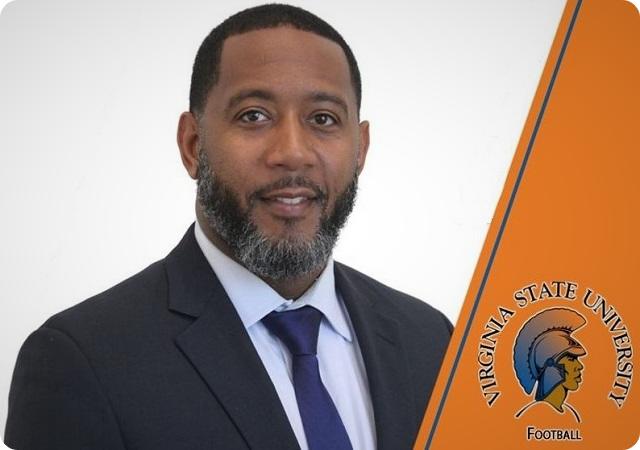 ETTRICK, VA (March 31, 2022)- As the Virginia State University football team prepares for their upcoming Spring Game on Saturday, April 9 at 9am, the team is now under the leadership of Interim Head Coach Shannon Harris, Associate VP for Intercollegiate Athletics Peggy Davis, named Harris Interim Head Football Coach on Thursday morning, in lieu of the departure of Head Coach Reggie Barlow, ending his sixth season leading the Trojans.

"I feel honored; it is definitely a blessing for sure," said Coach Harris when asked how he feels about being named VSU's Interim Head Football Coach. "One thing for me is to continue the teaching and the guidance from what Coach Barlow has brought here for the program."

"We are proud to have Coach Harris fulfill this role as we move through the head coach search process," said Davis. "Everyone in the program has tremendous respect for Shannon, and feels he is the best man for the job."

Coach Harris came to VSU in 2021 to serve as the Offensive Coordinator/Quarterbacks Coach. After a 3-6 overall record for the 2021 season, Harris has an academic and athletic focus for the team.