Kavanaugh Steps Down as Bentley Coach
March 25th, 2022 9:00am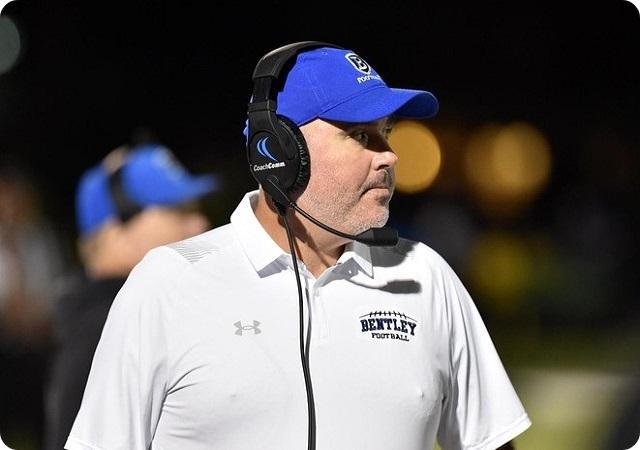 WALTHAM, Mass. – Following eight seasons at the helm, Bill Kavanaugh has stepped down as the head football coach at Bentley University, Director of Athletics Vaughn Williams announced today.
"I'd like to thank Coach Kavanaugh for his dedication to Bentley University and his tireless efforts in taking our football program to the next level," said Williams. "Under his leadership, our student-athletes experienced success on the field and excelled in the classroom."
"I'm extremely proud to have had the opportunity to represent my alma mater as the head football coach for the last eight years," said Kavanaugh. "I'm even more proud of the great group of men I've been able to lead over the last eight years."