Mike Furrey Returns as Limestone Coach
March 7th, 2022 1:00pm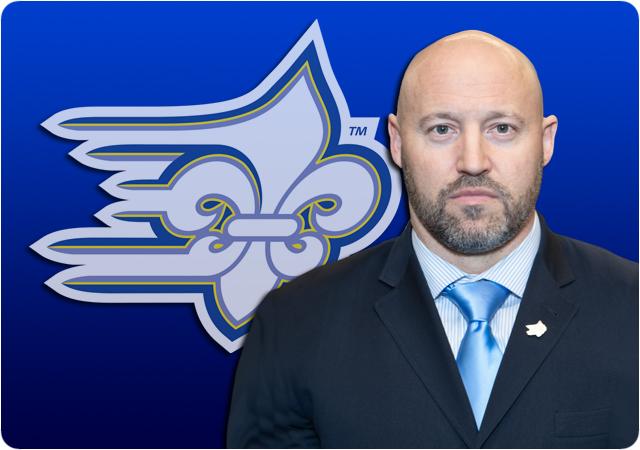 Limestone University and the Athletics Department have announced that Mike Furrey has returned to guide the football program after a four-year stint coaching in the NFL with the Chicago Bears. Limestone announced Furrey's return during a press conference at the Hines & Riggins Center.

Furrey, who served as head coach of the Saints in 2016 and 2017, spent the last four years as the wide receivers coach on Matt Nagy's staff in Chicago. The eight-year NFL veteran remains the program leader in career wins at Limestone, compiling a 9-12 overall record during his first stint with the Blue and Gold.

"We are extremely happy to welcome Coach Furrey and his family back to Limestone," said Vice President for Intercollegiate Athletics Mike Cerino. "Coach Furrey was a true leader during his previous tenure and has only grown as both a coach and a mentor during his time in the NFL the last four years."