LSC 2022 Season Preview
August 29th, 2022 8:00am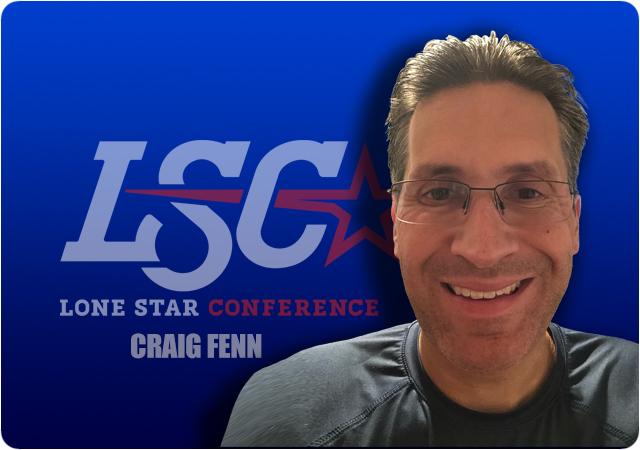 Hello LSC Fans!
Time for the 2022 LSC Season Preview!
My name is Craig Fenn, and I am the new columnist covering the Lone Star Conference. I am a biology professor by trade, working in Pennsylvania (and no, there will be no PSAC talk here). I am an alumnus of the University of New Haven, where I got to see some of the Chargers' best moments up close, including the 1997 playoff run that saw the Chargers becoming the smallest school to play for the Division 2 National Championship. We won't talk about how that ended. I've been a Division 2 football fan since New Haven beat UConn way back in 1992 and I've visited D2football.com since the early days when there was only one columnist for each of the regions.
OK, so why would someone born and raised in New England, lives in Pennsylvania, and has never set foot in Texas be covering a conference based in Texas? Well, I was the D2Football Independent columnist last season, and I covered the three GNAC schools (now the newest LSC schools) as a part of that responsibility. Since the GNAC had a scheduling alliance with the LSC, I by extension was able to cover every LSC team last season at least once except for Texas-Permian Basin. Now that the alliance is now a league membership, here I am officially covering the LSC.
I appreciate the opportunity to cover the LSC and to get a closer look at Texas Football. I hope I do right by the fans of the conference.
OK, let's get to the football!
2021 Lone Star Conference Review and 2022 Season Preview
Before we look ahead to the 2022 season, let's first take a look at how 2021 finished and the busy off-season leading to the "new" LSC.
Part 1 – A look back at the 2021 LSC and GNAC seasons
In the last season of the "old" LSC and GNAC, here's how everyone finished:
2021 LSC standings
Midwestern State (7-2 overall, 6-1 LSC) – 2021 LSC Champions
Angelo State (11-3, 5-2)
West Texas A&M (7-4, 5-2)
Texas A&M-Commerce (7-4, 5-2)
Texas A&M-Kingsville (5-5, 3-4)
Texas-Permian Basin (5-6, 3-4)
Eastern New Mexico (3-7, 1-6)
Western New Mexico (1-10, 0-7)
Angelo State was the only LSC school to qualify for the Division 2 playoffs, defeating Minnesota-Duluth and Nebraska-Kearney before losing to Colorado School of Mines in the Super Region 4 final. Midwestern State's overall record and win over Angelo State didn't warrant a high enough ranking to earn a playoff spot.
2021 GNAC standings
Central Washington (8-3 overall, 4-0 GNAC) – 2021 GNAC Champions
Western Oregon (4-6, 2-2)
Simon Fraser (1-7, 0-4)
Central Washington was the only GNAC school to qualify for the Division II playoffs, where they were assigned to Super Region 3 and then lost to Northwest Missouri State.
Part 2 – The Busy Off-Season
Necessity is the mother of invention.
With the departure of Texas A&M-Commerce to Division 1 and the Southland Conference, the LSC was left with just seven teams. While this isn't unheard of with the GLIAC and GLVC also having seven teams and the GLIAC being home to the current National Champion Ferris State, it has been a disturbing trend for the LSC, who has been losing teams to other conferences and to Division 1 for many years now.
In even worse shape was the GNAC. GNAC football was down to just three teams in 2021 and were considered as Independents by the NCAA. Playing each GNAC school twice each season along with a scheduling alliance with the LSC helped GNAC teams, but the GNAC was pushing the Stone of Sisyphus uphill to qualify for the playoffs.
Something had to give.
After the 2021 season concluded, an alliance was solidified. The GNAC football schools were given permission to join the LSC as affiliate members in football, increasing the LSC's membership to ten teams. The resulting conference is now, in very Texas fashion, the largest football conference in Division 2 in terms of geography, extending from Kingsville, Texas to Burnaby, British Columbia. If you're curious, that's 2,427 miles in your car and a 6 hour, 35-minute flight according to Google. Of course, with SFU moving some of their games to Blaine, WA, you can chop off a whole 24 miles from that distance!
Now, let's move to the 2022 season. I will profile each team based on their predicted order of finish in the 2022 LSC Preseason Media Poll, starting from last place to first place. I will also mention key players on each team along with potentially important games in 2022.
2022 Lone Star Conference Team Profiles
First, the LSC Preseason Media Poll:
1. Angelo State (15 first-place votes) - 257 pts
2. Midwestern State (9) - 236
3. Central Washington - 207
4. West Texas A&M (1) - 198
5. Texas-Permian Basin (2) - 150
6. Texas A&M-Kingsville - 143
7. Western Oregon - 108
8. Eastern New Mexico - 97
9. Western New Mexico - 57
10. Simon Fraser - 32
10. Simon Fraser University
2021 Record: 1-7 (0-4 GNAC)
Coach: Mike Rigell (second season, 1-7 record)
First Game in 2022: September 17 at home against Central Washington
Outlook: Trust the Process, Part 1.
In 2021, SFU struggled to find consistency on either side of the ball.Head Coach Mike Rigell may have found a quarterback in Justin Seiber, who had some moments, but overall he had a very inconsistent season.SFU's main issue has been an overall lack of depth to compete against higher-level opponents. Their top defender, linebacker Griffin Barrett, graduated and SFU will need to replace his production, with Drew Nicholson as the likely candidate.
SFU hung with some opponents for a quarter or a half last season, but outside of their one win, they couldn't stay close for an entire game.The one game they did win was a turnover-filled blowout against NAIA school Montana State-Northern.They need to significantly upgrade their talent and depth to have a chance of being competitive in the LSC in future seasons.SFU will be hard-pressed to win a single game this season as they attempt to upgrade their roster to better match with LSC competition, never mind trying for their first winning season since 1996.
Schedule Highlights:
October 15 at Eastern New Mexico – ENMU had a 4-7 record in 2021, but only two of those wins were against Division 2 opponents.A possible upset?
October 22 vs. Western New Mexico – Given last year's records, this and the Eastern New Mexico game may be SFU's best chances at winning a game in 2022.
December 2 vs. U. of British Columbia – 2022 marks the return of the all-British Columbia Shrum Bowl for a two-game home-and-home series.The 2022 edition will be an official NCAA-rules bowl game held at SFU Stadium.
9. Western New Mexico Mustangs
2021 Record: 1-10 (0-7 LSC)
Coach: Philip Vigil (second season, 1-10 record)
First Game in 2022: September 3 at home against Adams State
Outlook: Trust the Process, Part 2.
Like SFU, WNMU also had a rough season under a first-year head coach in Philip Vigil.The Mustangs only managed a single win at Adams State and are hoping for an improvement in 2022.Iowa State transfer Devin Larsen put up big numbers in the passing game at times and the Mustangs will look to him to guide the offense this season.Linebacker Kaleb Gutierrez looks to anchor the Mustangs' defense in 2022.
WNMU has won a grand total of two games since the start of the 2018 season.They haven't had as much as a 0.500 record since the 2006 season, and their last winning season was a 5-4 1994 season, and you need to go back to the late 1980's and early 1990's (as an NAIA member) when they had better than a 5-4 record.This is a program that will need to rewrite history to even move into the middle of the LSC race.
Schedule Highlights:
September 3 at Adams State – WNMU's only win in 2021 was against Adams State.Could there be a repeat in the works?
October 22 at Simon Fraser – If both teams continue to struggle this season, this may be one of the few opportunities that either team has at winning in 2022.
November 12 at Eastern New Mexico – The 2021 edition was a 50-47 contest, so at the very least there's the potential for something exciting.
8. Eastern New Mexico Greyhounds
2021 Record: 4-7 (1-6 LSC)
Coach: Tye Hiatt (second season, 4-7 record)
First Game in 2022: September 1 at New Mexico Highlands
Outlook: Maybe an upset or two?
ENMU only won two true Division 2 games last season in head coach Tye Hiatt's first season after calling plays for Super Region 1 power Shepherd.Those wins came against Adams State and Western New Mexico.With a tougher schedule on paper this year, a drop in wins is possible this season in Portales.
Defensive lineman Aseli Finau and Rapi Sotoa, along with all-LSC linebacker Cameron Santa Cruz are defensive standouts and running back Russell Howard is the top returning offensive player.They will try to keep the Greyhounds in more close games this coming season and possibly spring one or two upsets against unsuspecting opposition.
Schedule Highlights:
September 1 at New Mexico Highlands – ENMU looks to get out on the right foot in an all-New Mexico matchup against the RMAC's Cowboys.
September 10 vs. Midwestern State – ENMU kept it really close, but fell 31-24 in overtime to the Mustangs last season.
November 12 vs. Western New Mexico – Last year's game was a 50-47 shootout in favor of the Greyhounds.Could a repeat be in the works for 2022?
7. Western Oregon Wolves
2021 Record: 4-6 (2-2 GNAC)
Coach: Arne Ferguson (eighteenth season, 94-78 overall record)
First Game in 2022: September 1 at Weber State
Outlook: Stuck in the middle.
Despite a wild shootout win against West Texas A&M, the Wolves struggled to put together a complete game in 2021.Some games the offense was good and the defense wasn't, some games the defense was good and the offense wasn't.The Wolves have the chance to improve with some of their skill players returning. Wide receivers Thomas Wright and Marquis Sampson are returning along with running back Omari Land.Gannon Winker will take the snaps at quarterback.On defense, linebacker Jaylin Parnell returns.
WOU has long been stuck in the middle of their records and their conference.Since head coach Arne Ferguson's first year in 2005, the Wolves have won between 4 and 7 games every season, with the 9-win 2007 season being the exception.Good enough to win a few games every season, but not enough to be in the playoff conversation.If that trend continues, the Wolves will find themselves somewhere in the middle of the LSC in 2022.
Schedule Highlights:
October 8 at Central Washington – The Wolves want to remove the bad taste of two blowout losses to CWU in 2021.
October 15 vs. West Texas A&M – Last year's matchup came down to the team that had the ball last.Will this year's matchup end the same way?
November 12 at Texas A&M-Kingsville – Last year's matchup was a defensive struggle that the Javelinas were able to pull away late for the win.
6. Texas A&M-Kingsville Javelinas
2021 Record: 5-5 (3-4 LSC)
Coach: Mike Salinas (third season, 5-7 overall record)
First Game in 2022: September 3 at home against North American University
Outlook: Can the Javelinas begin a return to prior glory?
TAMUK's 5-5 record in 2021 was their best record since 2016, which is also the last season they had a record of better than 0.500.They have only had two winning seasons since 2010.Was last season a sign of progress, or will Mike Salinas' Javelinas continue to struggle?With an early-season schedule with many winnable games (with the September 17 game at West Texas A&M the only game against a team picked ahead of them in the LSC Preseason Poll), the Javelinas could go into Homecoming with as many as 5 or even 6 wins.However, life gets much more difficult from there.Starting with Homecoming on October 15, the Javelinas face UTPB, Angelo State, Central Washington, and Midwestern State before finishing the season at home against Western Oregon.
Wade Freeman was the leader in the clubhouse at quarterback at the end of the 2021 season, but Qyntyn Pilcher and former Texas A&M-Commerce quarterback Miklo Smalls are also in the mix for the starting job.The offensive line brings back four starters, and their defense brings back depth and experience, including defensive back Isaiah Jacobs and defensive lineman Ezrah Thibodeaux.How they perform against the LSC's top teams late in the season will determine if TAMUK is ready for prime time.
Schedule Highlights:
September 17 at West Texas A&M – This matchup could determine whether either team is ready to make a run for the top third of the LSC.
October 22 at Angelo State – The Javelinas were blown out at home against the Rams last year and are looking for a better result.
October 29 at Central Washington – Another game that could determine who pushes to the upper third of the LSC and who drops to the middle.
5. Texas-Permian Basin Falcons
2021 Record: 5-6 (3-4 LSC)
Coach: Justin Carrigan (seventh season, 21-40 overall record)
First Game in 2022: September 3 at home against Southwest Baptist
Outlook: Drive Past Five.
UTPB fell flat after a 5-2 start in 2021, losing their last four games to finish with a 5-6 record (5-5 if you don't count their bowl game).It was the second five-win season in theprogram's short history.The Week 2 win against the Buffaloes was UTPB's only win against a school above them in the LSC, and it was their only win against a team with a winning record.UTPB's other wins were against Lincoln University of California and the two New Mexico schools, so the Falcons need to step it up against tougher competition.The Falcons' defense was ahead of the offense last season and will be led by defensive back D'Ondre Robinson (and his ever-present toothpick).The offense looks to catch up to the defense with the help of 100-yard receiver MJ Link.
The Falcons' fate could be decided in the season's first month.The Western Colorado game in Week 2 kicks off a four-game stretch that continues with Angelo State, Western Oregon and finishes with West Texas A&M.Can the Falcons get past the five-win mark for the first time?This stretch of games will go a long way toward answering that question.
Schedule Highlights:
September 10 vs. Western Colorado – An early non-conference test that could show if the Falcons can make a run to the top of the LSC.
September 17 vs. Angelo State – Life doesn't get any easier for the Falcons after the Western Colorado game.Win against Western Colorado and win against Angelo State and we might have a real story on our hands.
October 22 vs. Midwestern State – In 2021, UTPB led Midwestern State at the half, but a strong third quarter by the Mustangs erased that lead and a Falcons comeback attempt fell short.
4. West Texas A&M Buffaloes
2021 Record: 7-4 (5-2 LSC)
Coach: Hunter Hughes (seventh season, 27-23 overall record)
First Game in 2022: September 3 at home against Western Colorado
Outlook: Will the real West Texas A&M Buffaloes please stand up?
What Buffaloes team will we see in 2022? Is it the team that beat both Angelo State and Midwestern State and finished 2021 with a 5-1 record, or is it the team that started 2-3, lost to Western Oregon in a shootout, and lost to UT-Permian Basin?If it's the former, Buffs fans will likely be cheering on their team in the playoffs in 2022.If it's the latter, we may be asking about Hunter Hughes' future as head coach.
The 5-1 end to the 2021 season has expectations high in Canyon, and the season starts with a tough test at home against 2021 playoff team Western Colorado.Quarterback Nick Gerner, running back Jarrad Compton, and leading receiver Noah Bogardus are back along with three returning offensive linemen.Linebacker JT Cavender was a first-team all-LSC selection as a freshman, this year's preseason LSC Defensive Player of the Year, and will be counted on to lead the Buffaloes' defense with the loss of linebacker Eric Collins.
Schedule Highlights:
September 3 vs. Western Colorado – We will find out right away about the Buffaloes when they host 2021 playoff participant Western Colorado to start the season.
October 8 at Midwestern State – WT will likely need to at the very least split against Midwestern State and Angelo State and have a strong overall record to be in the playoff conversation.In 2022, both those games are on the road and the MSU game comes later in the season.
October 22 vs. Central Washington – With a weaker schedule to finish the 2022 season, this will be a must win if the Buffaloes are near a playoff spot.
3. Central Washington Wildcats
2021 Record: 8-3 (4-0 GNAC), 2021 GNAC Champions
Coach: Chris Fisk (third season, 15-8 overall record)
First Game in 2022: September 1 at Ferris State
Outlook: Show the LSC that CWU belongs.
In 2021, the Wildcats sat at 2-2 after losing a tough 14-9 game against Angelo State and needed to win out to have a chance at the playoffs.The first game after the Angelo State loss was a home game against Midwestern State.Inserting freshman Quincy Glasper at quarterback jump-started the offense and do-everything linebacker Donte Hamilton made play after play and Central Washington did just that.Glasper, along with returning running back Tyler Flanagan and wide receiver Darius Morrison, look to pace the CWU offense, while Christian Penny and Jahleel Breeland look to hold the defense together.
Despite having some key talent returning this year, CWU still needs to make up for Hamilton's leadership and playmaking while also navigating a new conference.Can they do it?CWU was in a similar situation when they joined the North Central Conference in 2006 – they went 6-5 in 2006 and 10-3 and won two playoff games in 2007, so there is precedent.Like TAMUK, CWU's key stretch of games starts on October 15, when they meet Midwestern State in Ellensburg followed with West Texas A&M, TAMUK, Angelo State, and UTPB to end the season.Win most (or all) of them and the Wildcats may be in the playoff conversation.
Schedule Highlights:
September 1 at Ferris State – CWU has the ultimate Week 1 test, going to the defending Division 2 National Champions, who have not lost a regular-season game since early in the 2017 season.
October 15 vs. Midwestern State – The 2021 victory started a season-ending winning streak that got CWU into the Division 2 playoffs and kept MSU out.This year's matchup is back in Ellensburg and the Mustangs are looking for revenge.
November 5 at Angelo State – With CWU and Angelo State placing in the preseason LSC top 3, this game could possibly decide playoff spots and even the LSC championship.
2. Midwestern State Mustangs
2021 Record: 7-2 (6-1 LSC), 2021 LSC Champions
Coach: Bill Maskill (twenty-second season, 151-92 overall record)
First Game in 2022: September 3 at home against Colorado State-Pueblo
Outlook: What about us?
In 2021, MSU had very little room for error with their schedule (having scheduled a GLVC opponent and a Division 1 opponent), and it ended up costing them a playoff spot despite beating Angelo State and winning the LSC Championship.Difficult losses to Central Washington and West Texas A&M ultimately cost the Mustangs a playoff spot.In 2022, MSU's non-conference schedule includes the RMAC's CSU-Pueblo and the GLIAC's Michigan Tech, but the CSU-Pueblo game is in-region and the Mustangs won't have scheduling issues if they want to make the playoffs.They just need to win enough games.
Arizona State transfer Dillon Sterling-Cole returns at quarterback, although Neiko Hollins is having a strong training camp and could receive the starting nod in Week 1.Also, top rusher Jalen March and top receiver Kylan Harrison return.On defense, defensive back Dylon Davis and linebacker and leading tackler Justin Guillory return.
Schedule Highlights:
September 3 vs. Colorado State-Pueblo – CSU-Pueblo is not used to 6-5 seasons and are looking for a resurgent season in 2022.This is a strong non-conference game for MSU, who has upgraded their nonconference schedule.Winning this game will go a long way toward gaining that elusive playoff spot.
October 8 vs. West Texas A&M – The Mustangs look for revenge after the Buffaloes gave them their only LSC loss (and possibly crushed their playoff hopes) in 2021.
October 15 at Central Washington – This game catapulted CWU into the playoff race and hurt the Mustangs' playoff chances.MSU doesn't have to worry about Donte Hamilton this time around.
1. Angelo State Rams (#8 in D2Football.com Preseason Top 25 Poll)
2021 Record: 11-3 (5-2 LSC)
Coach: Jeff Girsch (fifth season, 27-14 overall record)
First Game in 2022: September 1 at home against Chadron State
Outlook: Title Game or Bust.
Last time we saw Angelo State on the field, a frantic comeback attempt at Colorado School of Mines in the Super Region 4 final came up just short.The LSC already hosts the D2 National Championship Gane, and Angelo State wants their team to be a part of it.A run to the National Championship isn't out of the question with quarterback Zach Bronkhorst and 2022 preseason LSC Offensive Player of the Year Nathaniel Omayebu III, and speedster Alfred Grear, who averaged 11 yards every time he took a handoff all returning on offense.ASU will need to replace the production of linebacker Hunter Kyle, but there is plenty of returning talent on defense, particularly linebacker Daron Allman and defensive end Weston Bauer.
The Rams start their season with two games against RMAC opponents who finished 2021 with winning records – Chardon State and Colorado School of Mines.The September game at Mines is one of the most anticipated games of the 2022 season and will go a long way toward deciding Super Region 4 supremacy.A strong showing early could catapult the Rams to close to or even at the top of the national rankings.
Schedule Highlights:
September 10 at Colorado School of Mines – It doesn't get much better than this in Super Region 4 (or anywhere really), in a rematch of last year's regional final.The Rams want a better result and the Orediggers want the same thing the Rams want – a chance at the National Championship.
September 24 vs. West Texas A&M – The Rams look to avenge their mid-season loss to the Buffaloes.
November 12 at Midwestern State – Last year, this game cost the Rams the LSC championship.This year, it could once again decide the LSC.
What's my take on the LSC?
I think it was surprising that the LSC placed one team in the 2021 playoffs. Much of that had to do with the strength of the RMAC and NSIC, along with a low number of in-region wins by Midwestern State (MSU won't have that problem this season, they just need to win enough). Central Washington's strong season also had a role.
In my opinion, the LSC should be in the conversation for two to three playoff bids nearly every season. This is particularly true now that the LSC is back to ten teams with one of those teams (Central Washington) making the playoffs in 2021. Also, with Angelo State's playoff run last season and the Rams returning many starters back, the LSC has a legitimate chance at winning Super Region 4. Of course, Colorado School of Mines is also bringing quite a bit back and will have a lot to say about that.
Another thing to look at this season will be whether any of the former GNAC members can make an impact in their first season in the LSC. Central Washington was picked third in the preseason poll, can the Wildcats show they are ready to compete right away? Can Western Oregon stun West Texas A&M again? Can Simon Fraser begin to build a winner?
Finally, many eyes will be on West Texas A&M after their strong second half of 2021– can they finally break through? Is this Hunter Hughes' best chance at a big season, and will there be rumblings about his job if it isn't?
We will learn a lot about the LSC's Super Region 4 standing in the first month of the season. The RMAC and LSC will match up multiple times, including the Angelo State/Colorado School of Mines game. The conference that comes out on top in most of those matchups could be the conference that gets more playoff spots. The NSIC, well, they play a silo schedule, so I guess their good teams are good…maybe?
School is now in session, and now it's time for kickoff!