LSC Week 1 Recap
September 5th, 2022 8:00pm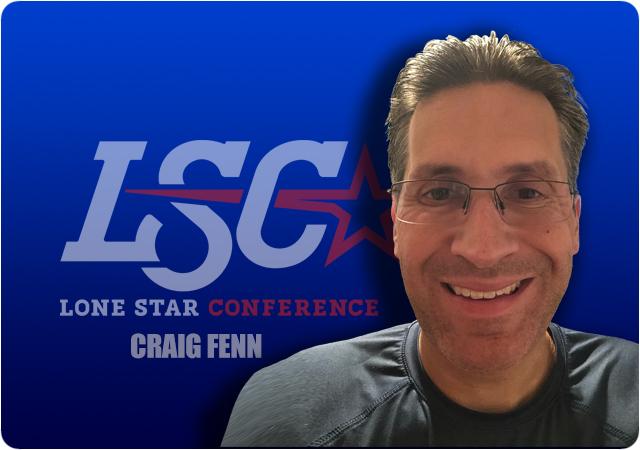 Week 1 saw some very good, some good, and some not so good in the LSC. The main highlights include:
The LSC went 4-1 against RMAC opposition.That's very good.
New LSC members Central Washington and Western Oregon lost in their LSC debuts, but both were to teams they were not favored to win against. Not so good.
Angelo State pitched a 35-0 shutout against Chadron State. That's good.
Midwestern State lost big to CSU-Pueblo.Not so good.
Now, about last week:
Central Washington loses at Ferris State 36-20
Central Washington went after the biggest (Bull)dog in Division 2, and they weren't terrible, just not good enough to beat Ferris State. The Wildcats had a 10-7 lead early in the second quarter after Darius Morrison caught a 39-yard touchdown pass from Quincy Glasper following a Ferris State touchdown. That drive, which went 77 yards, was the Wildcat's only drive of more than 48 yards. CWU's defense was unable to corral the Ferris State passing game and the Bulldogs eventually pulled away in the second half to win 36-20. Mylik Mitchell led Ferris State with 339 yards passing on 19 of 29 passes and 1 touchdown. He also led the Bulldogs in rushing with 34 yards. Quincy Glasper struggled for CWU, only completing 8 of 25 passes for 129 yards and a touchdown. Tre' Henderson had 67 yards rushing for CWU and Morrison had three catches for 71 yards and a touchdown.
Central Washington falls to 0-1 and Ferris State improves to 1-0.
Angelo State wins at home against Chadron State 35-0
The closest Chadron State got to scoring against Angelo State was the Angelo 35-yard line, which they reached just twice in the Rams' 35-0 win. One attempt was a turnover on downs and the other was a missed field goal. That was it. ASU took the turnover on downs and converted it to their first touchdown of the game, a 6-yard touchdown run by Nathaniel Omayebu III. The Rams then pretty much ground the Eagles into dust from there, outgaining CSC by 424 to 224 total yards. The Rams' dual threat running backs both contributed, with Omayebu gaining 89 yards along with his touchdown and Alfred Grear 111. Zach Bronkhorst completed 18 of 34 passes for 233 yards and two touchdowns. Noah Massey led ASU with 7 receptions for 75 yards and a touchdown. The Rams' defense held CSC quarterback Heath Beemiller to 60 yards passing. Beemiller actually gained more yards on the ground (90) than passing. Not all was positive for Angelo State, however, as ASU kicker Asa Fuller missed both of his field goal attempts from 34 and 38 yards.
Angelo State improves to 1-0 and Chadron State falls to 0-1.
Eastern New Mexico wins at New Mexico Highlands 34-18
Early in the third quarter, Highlands receiver Quavon Beckford caught an 14-yard pass from quarterback Michael Jackson to tie the game at 10. ENMU quarterback Kason Martin (27 of 24 passes for 314 yards and 3 touchdowns) led four scoring drives in the second half (3 touchdowns and one field goal) and the Greyhounds scored 24 straight points before Highlands scored eight points late for the final margin of victory. Martin, Asa Wondeh (7 catches for 189 yards and 2 touchdowns) and Isaiah Tate (94 yards rushing and a touchdown) stood out on offense for ENMU. Khalil Whitaker and Beau Burns led ENMU in total tackles with 10 and 9 respectively.
Eastern New Mexico improves to 1-0 and New Mexico Highlands falls to 0-1.
Western Oregon loses at Weber State 41-5
AFCA FCS ranked #20 Weber State out of the Big Sky hosted Western Oregon, and the Wildcats were not generous hosts. After Anthony Mack Jr. blocked a Weber State punt for a safety to give the Wolves a 2-0 lead early in the first quarter, Weber State would outscore WOU 41-3 over the rest of the game. WOU managed just 94 total yards of offense (Weber State finished with 343 yards), finishing the game with negative-34 yards rushing. Dominique Loggins led WOU with just 7 yards on the ground. Gannon Winker threw for 129 yards on 15 of 33 passes but was also intercepted three times. Thomas Wright caught 4 passes for 80 yards, leading all receivers. Jaylin Parnell and Isaiah Abraham both had 10 total tackles for the Wolves. For Weber State, Josh Davis led all rushers with 53 yards and one touchdown. All six Wildcats touchdowns were on the ground. Wildcats' quarterback Bronson was solid, completing 16 of 18 passes for 152 yards.
Western Oregon falls to 0-1 and Weber State improves to 1-0.
Texas-Permian Basin loses at home against Southwest Baptist 41-17
When UTPB kicker Carson Roberts made a 41-yard field goal to pull the Falcons within 7-3 midway through the first quarter, many might have thought there would be a tight game the rest of the way. Southwest Baptist had other ideas. They scored the game's next 34 points and held the Falcons to just one drive over 51 yards until the game was well in hand in the fourth quarter. UTPB was outgained by 462 to 181 total yards and dominated on the ground, with Southwest Baptist gaining 249 yards to UTPB's 17. Even more telling was the time of possession – Southwest Baptist held the ball for 42:05 to UTPB's 17:55. Dylan Graham led UTPB with 164 yards passing on 16 of 31 passes, two touchdowns, and an interception. SBU quarterback Cooper Callis nearly outgained UTPB by himself with 179 yards in the air on 16 of 26 passes and two touchdowns. Sam can be said for running back Abel Carter, who had 173 yards on the ground. On defense (where the Falcons were on the field quite a bit), UTPB was led by Derrian Forge with 9 total tackles and D'Ondre Robinson with eight.
Texas-Permian Basin falls to 0-1 and Southwest Baptist improves to 1-0.
Midwestern State loses at home to CSU-Pueblo 59-27
From looking at the final score, you might not think that Midwestern State was ahead 7-0 and was as close as 21-14 behind in the second quarter after Justin Guillory returned a Steven Croell interception 62 yards for a touchdown. But that would be the only mistake Croell would make on this night, as 7,123 fans in Wichita Falls were front row-center for the Steven Croell Show. Croell completed 24 of 38 passes for 396 yards, five touchdowns, and just one interception and the ThunderWolves were able to keep the Mustangs at arms' length for the entire game. Both Neiko Hollins (14 of 25 passes for 236 yards, 3 touchdowns, and 1 interception) and Dillon-Sterling-Cole saw action at quarterback for MSU, but neither was very effective. Hollins completed two of his touchdown passes after the game had been decided but before an Eli Pittman 45-yard interception return completed all scoring, putting CSU-Pueblo up 59-27. CSU-Pueblo receiver Andrew Cook led all receivers with 7 catches for 140 yards and 2 touchdowns, while MSU's Jayden Moore had 3 receptions for 108 yards and a touchdown.
Midwestern State falls to 0-1 and CSU-Pueblo improves to 1-0.
West Texas A&M wins at home against Western Colorado 44-6
Western Colorado was already in some trouble with star running back Josh Cummings out. West Texas A&M made sure the Mountaineers stayed in trouble. In front of 6,781 fans and one mascot (Thunder XIV), the Buffaloes got out quickly and did not let up in dominating a Western Colorado team that was a 2021 playoff participant. West Texas A&M scored touchdowns on their first four possessions of the game and were looking for a fifth before Nick Gerber made his only mistake and threw an interception. The Buffaloes used their depth up front to run for 229 yards, led by Jarrod Compton with 86 yards. Noah Bogardus led all receivers with 118 yards on 6 catches and a touchdown. The Buffaloes' defense got stronger as the game went on, as Wester Colorado couldn't manage a drive of longer than 23 yards from the second quarter until early in the fourth quarter. Linebackers Christopher Thomas (10 total tackles) and JT Cavender (8 total tackles) led the way on defense for West Texas A&M.
West Texas A&M improves to 1-0 and Western Colorado falls to 0-1.
Western New Mexico wins at home against Adams State 34-20
In a rematch of what was WNMU's only win of 2021, the Mustangs repeated the feat in 2022 behind a big game from quarterback Devin Larsen. Larsen, who completed 21 of 31 passes for 271 yards, 4 touchdowns, and one interception, led five scoring drives (3 touchdowns and 2 field goals) in the first half to stake the Mustangs to a 27-6 halftime lead. Larsen's fourth touchdown pass in the fourth quarter removed all doubt from the final outcome. Jamon Chambers led WNMU with 69 yards rushing and David Telles led a host of WNMU receivers with 64 yards on 7 catches.
Western New Mexico improves to 1-0 and Adams State falls to 0-1.
Texas A&M-Kingsville wins at home against North American 60-0
This game went pretty much as expected. TAMUK got out fast and dominated the severely overmatched Stallions of the NAIA 60-0. The Javelinas scored touchdowns on five of their first six drives in the first half on their way to a 39-0 halftime lead. TAMUK outgained NAU by 569 (287 rushing and 282 passing) to 240 yards and the Javelinas' defense had four interceptions. Jacob Cavazos and Qyntyn Pilcher both saw time at quarterback, with Cavazos completing 11 of 15 passes or 210 yards and Pilcher 6 of 9 for 72 yards and each having a touchdown pass. Toneil Carter led a host of rushers with 112 yards and Jason Gaines led a host of receivers with 5 catches for 85 yards. Defensive end Demarcus Hendricks led the Javelinas with 7 total tackles. For NAU, Derrodrick Hadnot was the lone positive on offense, gaining 76 yards on the ground and Broc LeBlanc led all defenders with 12 total tackles.
Texas A&M-Kingsville improves to 1-0 and NAU falls to 0-2.