LSC Week 2 Preview
September 8th, 2022 2:00pm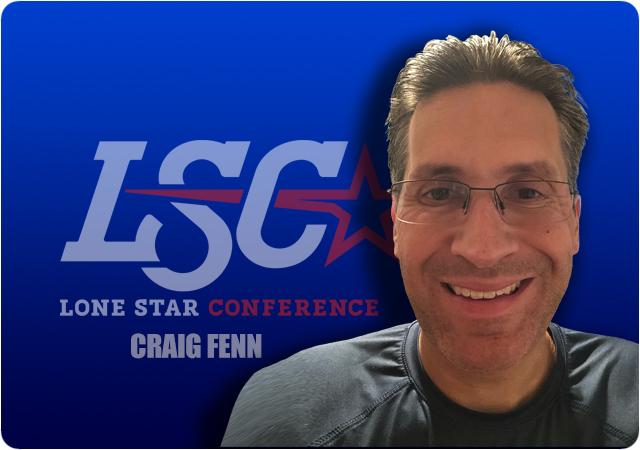 If you thought the LSC was done with the RMAC, you would be quite mistaken. Of the LSC's seven total games in Week 2, there are three more LSC-RMAC matchups, highlighted by the nation's biggest game this week. #7 Angelo State goes back to Golden, Colorado to face #9 Colorado School of Mines in a rematch of the Rams' loss in last year's Super Region 4 final. Also, Western Colorado stays in Texas to face Texas-Permian Basin and West Texas A&M goes to Alamosa to take on Adams State. Finally, the LSC league schedule kicks off with two games, including Central Washington's first LSC conference game.
Week 2 Preview
All games are on Saturday, September 10. All game times are in the Central time zone.
D2football.com #7 Angelo State (1-0) at D2football.com #9 Colorado School of Mines (RMAC, 1-0), 1:00 PM
Series History: Colorado School of Mines leads 1-0
Last meeting: 2021 (Colorado School of Mines won 34-26 in the Division 2 Super Region 4 Final)
LSC versus RMAC, Round 6.
All eyes will be on Golden, Colorado for the nation's highest-ranked Week 2 game.
This is a matchup between the best two teams in Super Region 4 right now, and both sides want the same thing – a trip to the National Championship Game. Mines went to Division 2 titan Grand Valley State and were ahead with a minute to go before the Lakers scored the game-winning touchdown and barely kept the Orediggers out of the end zone on a Hail Mary pass at the end that would have won it for Mines. Most of the familiar names from last year's Mines team are still there – quarterback John Matocha, running back Michael Zeman, wide receiver Josh Johnston, and cornerback Cam Forrest are all back. Matocha was the star of the Grand Valley State game, throwing for 350 yards.
Angelo State took it to Chadron State in Week 1 and ground the Eagles into dust, winning 35-0. The Rams managed to do just about every they could have wanted to do on offense and defense. About the only thing that went wrong was Asa Fuller going 0-2 on makeable field goals. Zach Bronkhorst, Nate Omayebu III, Alfred Grear, and Noah Massey all had strong games. Defensive back Jordan McKinney (3 tackles) earned LSC Defensive Player of the Week for his efforts against Chardon State, and will be looked on to provide strong pass defense against the much stronger Mines passing attack.
Angelo State's defense will need to be every bit as good as they were in Week 1 to keep it close. Mines did outgain Grand Valley State by 401 to 346 yards, but most of those yards were in the air, so the Ram's secondary will be tested. The Rams will also need to keep the Mines' defense off-balance with an effective running and passing game and especially get Alfred Grear into open space. It wouldn't surprise me if the Rams win, but Mines has a little bit more experience. Mines by 3 to 6 points in a game that can go either way.
Lincoln University (California) (Unaffiliated, 0-2) at Western Oregon (0-1), 3:05 PM
Series History: Western Oregon leads 1-0
Last meeting: 2021 (Western Oregon won 55-16)
Lincoln University of California returns for matchup with Western Oregon. In 2021, LU faced five teams that are now LSC members, and were outscored by a total of 325-43. That's an average score of 65-9. The Oaklanders have already played two games in 2022, losing to NAIA member Webber International 35-10 and Division 1 Texas A&M-Commerce 52-7. Last week's top players for LU were quarterback Rhett Reiley (8 or 18 passes for 70 yards and an interception), running back Isaiah Chandler (37 yards) and receiver Lamar Housley (1 catch for 60 yards), and defender Ricky Richardson (10 total tackles and 1.5 tackles for loss).
I don't expect this year's result to be that much different from last year's. Western Oregon, like Texas A&M-Kingsville had last week (and will likely have this week too) will have what will amounts to a glorified practice and will get their backup players some game action. Western Oregon by at least 28 points.
Western Colorado (RMAC, 0-1) at Texas-Permian Basin (0-1), 6:00 PM
Series History: First meeting
LSC versus RMAC, Round 7.
Last week, both Western Colorado and UTPB lost big to non-conference opponents and both need a win. Both teams fell behind big early and couldn't catch up. Of particular note was UTPB only having the ball for 17:55 minutes and giving up 249 rushing yards (while gaining only 17 rushing yards) in their loss to Southwest Baptist. Western Colorado has to feel pretty confident about those numbers going into this week's game. Then again, Western Colorado quarterback Connor Desch only threw for 103 yards and the Mountaineers turned the ball over four times, so keeping drives alive could be a challenge for the Mountaineers.
Losing big last week to an opponent UTPB defeated in 2021 should hopefully be a wake-up call, but I'm not sure the Falcons have enough to beat what should be a stronger opponent. Western Colorado wins a close one, by 4 to 7 points.
Sul Ross State (Division 3 American Southwest Conference, 0-1) at Texas A&M-Kingsville (1-0), 7:00 PM
Series History: Texas A&M-Kingsville leads 25-5-1
Last meeting: 2019 (Texas A&M-Kingsville won 72-0)
There was a time when Sul Ross State and Texas A&M-Kingsville were together as LSC members, 1950 to 1975 to be exact. Sul Ross State left the LSC in 1975 and moved to Division 3, where they remain to this day. In Week 1, the Lobos fell behind quickly and stayed down, losing 55-7 last week to D3football.com #9 Trinity University of San Antonio. The Lobos were outgained by 536 to 156 yards and only managed 31 rushing yards. TJ DeShields was Sul Ross' top passer, completing 13 of 26 passes for 114 yards and a touchdown. Travell Lumpkin led the Lobos in rushing with 33 yards and also led the team with three receptions, but for just 6 yards. Wide receiver Eddie Sinegal led with 44 receiving yards. Linebacker Ronin Williams was the Lobos' top defensive player with 11 total tackles and 1.5 tackles for loss.
Texas A&M-Kingsville had no issues with NAIA member North American University, winning 60-0. The Javelinas scored all their points in the first three quarters and took the foot off the gas. Jacob Cavazos led two quarterbacks with 210 yards passing, Toneil Carter averaged 19 yards per rush (he had 112 yards total), and Jason Gaines caught five passes for 85 yards.
This is another lower-level opponent for the Javelinas, and they will have another 3 hours of live practice. We will finally begin to find out who the Javelinas are next week when they head to Canyon to take on West Texas A&M. Until then, it's TAMUK by at least 28 points.
D2football.com #19 West Texas A&M (1-0) at Adams State (0-1, RMAC), 7:00 PM
Series History: West Texas A&M leads 7-1
Last meeting: 2017 (West Texas A&M won 17-14)
LSC versus RMAC, Round 8.
Adams State is coming off a loss to Western New Mexico and still looks like a team that will struggle to win many games in 2022. The Grizzlies were outgained by WNMU by 434 to 229 yards and only held the ball for 24:17 minutes to WNMU's 35:43 minutes. Quarterback Mark Salazar didn't do nearly enough to keep Adams State in the game.
West Texas A&M dominated early and often over a then-ranked Western Colorado team that was missing running back Josh Cummings, but even having Cummings would have won the game for the Mountaineers. Nick Gerber, Jarrod Compton, and Noah Bogardus all had solid games on offense for the Buffaloes.
This is one of those games where West Texas A&M needs to maintain focus and not get caught looking ahead to future weeks. The Buffaloes lost games in 2021 that left fans scratching their heads considering they defeated both Angelo State and Midwestern State, so they need to keep their focus every week. West Texas A&M is the better team, and they need to show it. West Texas A&M by 21 points.
Midwestern State (0-1) at Eastern New Mexico (1-0), 7:00 PM
Series History: Midwestern State leads 20-7
Last meeting: 2021 (Midwestern State won 31-24 in overtime)
Not sure what to make of Midwestern State after the Week 1 throttling by CSU-Pueblo. Giving up 59 points isn't just a failure on one side of the ball, it's a failure all around. CSU-Pueblo also had something to do with it. The Mustangs need to hit the reset button and just simply have something go right. Neiko Hollins looks like the quarterback of the present for MSU although he was at his most effective after last week's game was well in hand. The Mustangs need to have some sustained drives early in the game and their defense needs to make some stops early for their confidence.
Eastern New Mexico took over in the third quarter and pulled away to defeat New Mexico Highlands behind Kason Martin's 314 passing yards and three touchdowns. Martin, running back Isaiah Tate, and wide receiver Asa Wondeh can give MSU trouble. If Martin has time to throw and spread the ball around, ENMU could put up some points.
Midwestern State has more overall depth than ENMU, and that should be the difference. If Midwestern State doesn't begin to remedy the issues that plagued them last week, this is a potential upset. Midwestern State by 7 to 10 points.
Western New Mexico (1-0) at Central Washington (0-1), 8:00 PM
Series History: Central Washington leads 4-0
Last meeting: 2021 (Central Washington won 54-29)
Last year's matchup between CWU and WNMU was a bit too tight for Wildcats fans, as Devin Larsen threw for 358 yards. However, Quincy Glasper threw for 452 yards and 5 touchdowns and kept the Mustangs from making a comeback in a wild second half. On to 2022, where both teams were on the opposite side of the win-loss ledger, with WNMU winning against Adams State and CWU losing to Ferris State. For the Mustangs to have a chance, Larsen needs to have a big game passing to keep drives going and to keep Mustangs' defense off the field. If CWU gains 622 yards of offense again, WNMU won't have much of a chance. CWU needs to make stops and not give up sustained drives. Against Ferris State, CWU gave up 36 points (which is low for Ferris State), but Ferris State converted 8 of 17 third downs and had five drives of over 60 yards. CWU needs to make stops and get their offense on the field.
This game has the potential to be a shootout. However, the CWU defense is quite a bit better than WNMU's, and the CWU offense will be able to keep the Mustangs at arm's length with their offense. Central Washington by 14 to 21 points.
Simon Fraser has the week off and will begin the 2022 season at home on September 17 against Central Washington. SFU did have some news this past week – the university has decided to name their athletic teams the "Red Leafs", as a nod to their athletic department's motto of "Rep the Leaf", which of course refers to the red Maple Leaf on the Canadian flag. To me, it sounds too much like the Toronto Maple Leafs, and I'm not sure SFU wants any of that karma.