LSC Week 2 Recap
September 13th, 2022 8:00pm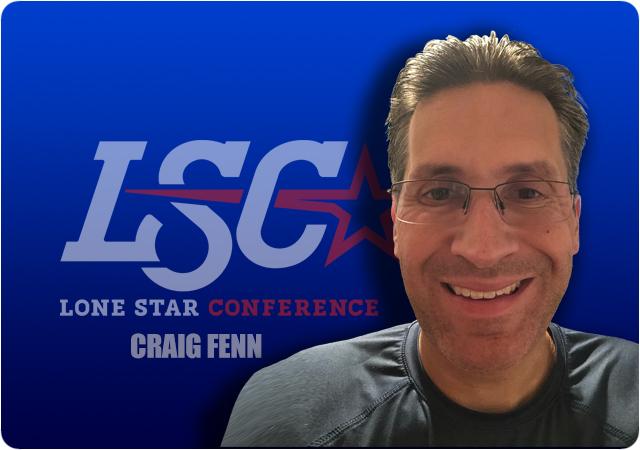 Week 2 Recap
Week 2 saw the LSC go a perfect 3-0 against the RMAC, including two overtime thrillers won by Angelo State and Texas-Permian Basin. The LSC finished their RMAC slate with a 7-1 record, with a 3-0 record against the RMAC's 2021 playoff teams, Colorado School of Mines and Western Colorado. Midwestern State's Week 1 loss to CSU-Pueblo was the lone LSC loss to an RMAC school in the 2022 regular season.
Now, let's talk about last week:
Angelo State wins at Colorado School of Mines 30-27 in overtime
This was Week 2's heavyweight fight, and it lived up to the billing. One team would score, then the other would draw even. Time and time again this went on throughout until Angelo State, trailing 27-20, forced Colorado Mines into a three-and-out with just over three minutes left in the game. The Rams took the ball at their 33 after a Mines punt and went to work. Two times Zach Bronkhorst, who earlier had thrown a pick-six that gave Mines a 24-17 lead, was rushed out of the pocket and managed to buy himself enough time to complete passes to Noah Massey and Nate Omayebu III to get the Rams within striking distance at the Mines 37-yard line. Omayebu did the rest, rumbling down the right sideline and scoring 37 yards out to bring ASU within 1. Asa Fuller's extra point sent the game into overtime, where the Orediggers took the ball and were promptly sent backwards by the ASU defense, forcing a 45-yard field goal try which was missed by kicker Matthew Eich. Fuller had no such issues (and made all six of his kicks on the day), making his field goal from 36 yards out and sending Angelo State to a victory in the rematch of last year's playoff matchup. ASU outgained Mines by 437 to 273 yards, and the ASU ground game (three rushers had over 70 yards) powered the Rams' offense. The ASU defense kept Mines off-balance for most of the game, with Mines only managing three drives of over 50 yards (ASU had six such drives).
Angelo State improves to 2-0 and Colorado School of Mines falls to 0-2.
Western Oregon wins at home against Lincoln University (California) 42-10
Western Oregon did what they needed to do against the second-year Lincoln program. Two Omari Land 1-yard touchdown runs got the Wolves out to an early 14-0 lead and they didn't look back, scoring 14 points in each of the first three quarters. Land had 94 yards and three touchdowns on the day, quarterback Gannon Winker had a much more comfortable time this week, and the Wolves' defense held the Oaklanders to just 135 total yards and scored on a Joey Sinclair pick-six. WOU's offense also converted an astounding 14 of 21 third-downs.
Western Oregon improves to 1-1 and Lincoln University (California) falls to 0-3.
Texas-Permian Basin wins at home against Western Colorado 34-31 in two overtimes
In another back-and-forth battle between the LSC and RMAC, UTPB saw themselves 70 yards away and down 24-16 with just over four minutes left. After quarterback Dylan Graham was sacked to set up a third down and 17 at the UTPB 46-yard line, Graham found Marcus Molina for a 29-yard gain to get the Falcons out of trouble. After a Western Colorado holding penalty, Graham found MJ Link for a 15-yard touchdown and then converted the two-point conversion to tie the game. Western Colorado was close to a field goal try on the following drive when Sione Teuhema forces a Connor Desch fumble, which was recovered by Victor Idusuyi at the UTPB 36-yard line. The teams traded touchdowns in the first overtime and when Alec Fonseca missed a 42-yard field goal in the second overtime, the Falcons had their chance, and Carson Roberts didn't miss. His 35-yard field goal won it for the Falcons, who won this tight, defensive game – UTPB outgained WCU by 261 to 226 total yards despite WCU having the ball for 35:57 minutes.
Texas-Permian Basin improves to 1-1 and Western Colorado falls to 0-2.
Texas A&M-Kingsville wins at home against Sul Ross State 35-14
Maybe the Javelinas were looking ahead to next week's game against West Texas A&M. Maybe they were just "going through the motions" against a Division 3 team that was beaten handily a week ago. Whatever the reason, the Lobos of Sul Ross State managed to stay within striking distance for a good two-and-a-half quarters, with TAMUK scoring just 14 points on a touchdown, a field goal, and two safeties to Sul Ross State's 7. From there, the Javelinas scored on three of their final five drives of the game and held the Lobos to just one more touchdown in their win. TAMUK was a bit sloppy despite outgaining Sul Ross State 426 to 220 yards, fumbling the ball seven times and losing two of them, but they held the ball for over 36 minutes and gradually wore down the undermanned Lobos. Jacob Cavazos (233 passing yards and a touchdown) and Christian Anderson (109 ruching yards and a touchdown) were offensive standouts for the Javelinas, and Blake Hoffman led a host of receivers with 50 yards on three catches.
Texas A&M-Kingsville improves to 2-0 and Sul Ross State falls to 0-2.
West Texas A&M wins at Adams State 34-19
Like the Western Colorado game in Week 1, the Buffaloes got out quick and stayed ahead the whole way in holding off Adams State. The Buffaloes got out to a 20-6 halftime lead and extended that lead in the third quarter to 27-6 on a Shakell Brown 1-yard touchdown run. The game got a little tight for the Buffaloes when Adams State scored a touchdown early in the fourth quarter to make it 27-14, but Brown scored again on the next drive to put the game out of reach for good. Any further threats by the Grizzlies to claw back into it were put to bed when Preston Steszewski picked off a Mark Salazar pass in the end zone with just over a minute left. Maybe the Buffaloes, like Texas A&M-Kingsville, were going through the motions a bit before their matchup in Week 3? Who really knows. West Texas A&M gained 219 yards on the ground and 224 in the air and didn't turn the ball over. While Brown scored two touchdowns for the Buffaloes, the leading rusher was Brian Okoye, who had 74 yards. Jarrod Compton also added 65 yards on the ground. Five Buffaloes had between 27 and 34 yards receiving, led by tight end Jeremie Karngbaye with 34 yards. Defensive back Sign Shuva led West Texas A&M in total tackles with 11 and two tackles for a loss.
West Texas A&M improves to 2-0 and Adams State falls to 0-2.
Midwestern State wins at Eastern New Mexico 28-14
In 2021 Midwestern State was taken to overtime by Eastern New Mexico, and this year looked like more of the same for the Mustangs. Down 14-13 and on defense early in the fourth quarter, the Mustangs' Dylon Davis (who won LSC Defensive Player of the Week) picked off a crossing route and brought it back 43 yards to give MSU a lead they wouldn't lose. Devin Cross put the game out of reach with a 15-yard touchdown run with 4:23 left. Neiko Hollins led the Mustangs with 184 yards passing, but it was Cross and the Mustangs' running game (265 yards total) that kept them in it. Asa Wondeh led all receivers with 122 yards on 6 catches for ENMU and Zerrian Meander led all defenders with 16 total tackles. Kason Martin has a better statistical game passing for ENMU than Hollins did for MSU but had two interceptions to go along with his one touchdown pass to Wondeh. Hollins also threw two interceptions.
Midwestern State improves to 1-1 (1-0 LSC) and Eastern New Mexico falls to 1-1 (0-1 LSC).
Central Washington wins at home against Western New Mexico 24-13
It wasn't pretty, CWU was trailing for quite a bit, but the Wildcats found a way to get by a pesky Western New Mexico side 24-13 and win their LSC debut game. On what was a not-so-great day for either quarterback (CWU's Quincy Glasper threw for 196 yards and an interception, and WNMU's Devin Larsen threw for just 141 yards, one touchdown, and four interceptions), it was CWU running back Tre'Jon Henderson (154 rushing yards, 37 receiving yards, and all three CWU touchdowns) who was the star, with his effort winning him the LSC Offensive Player of the Week. In a game dominated by turnovers and punts, it was the CWU defense that had the final say. After the Wildcats finally got the lead with 7 minutes left in the third quarter on Henderson's second touchdown run, the Wildcats held the Mustangs to zero second-half points and picked off WNMU quarterback Devin Larsen twice in the fourth quarter. CWU took full advantage of the second interception and scored the final points of the game on Henderson's third touchdown run from 6 yards out.
Central Washington improves to 1-1 (1-0 LSC) and Western New Mexico falls to 1-1 (0-1 LSC).