LSC Week 3 Recap
September 18th, 2022 5:00pm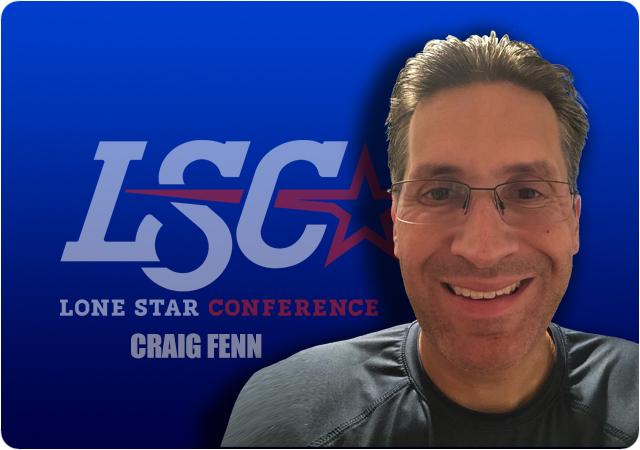 Week 3 Recap
If West Texas A&M misses out on a playoff spot this season, it may be this week's game that they remember most of all. An ugly six-turnover game where the Buffaloes fought back twice from double-digit deficits to tie both times only to see Texas A&M-Kingsville immediately take the lead back. Still, the game went down to the wire, but the turnover bug stung the Buffaloes one last time to seal the win for the Javelinas.
Also, Midwestern State came back from the dead and stunned Michigan Tech 28-21 with a 21-point fourth quarter, Angelo State held off MJ Link and a game UTPB squad 34-21, and Western New Mexico topped last season's win total with a comeback with over Western Oregon. There were a couple blowouts too, but more on those later.
Now, about last week:
Central Washington wins at Simon Fraser 40-7
SFU was home in Burnaby to kick off the 2022 season along with a new team name, but the same issues that have plagued them for years (particularly overall depth and defending the running game) were still there in losing to CWU. The Wildcats were up 34-0 before SFU scored their only points of the game on a 61-yard touchdown pass from Justin Seiber to wide receiver Ethan Beselt early in the third quarter. Tre'Jon Henderson led the Wildcats' rushing attack with 92 of their 280 rushing yards along with two touchdowns. Quincy Glasper was good enough, throwing for 231 yards, 2 touchdowns, and an interception. Darius Morrison and Peyton Glasser both had over 70 yards receiving. Three CWU and four SFU defenders all led with six total tackles each.
Central Washington improves to 2-1 (2-0 LSC) and Simon Fraser falls to 0-1 (0-1 LSC).
Angelo State wins at Texas-Permian Basin 34-21
Angelo State was without star running back Alfred Grear, out after an injury in the win over Colorado Mines. UTPB was starting a new quarterback in Jordan Barton, replacing the injured Dylan Graham. Who would step up for either team? For ASU, it was Zach Bronkhorst and the Rams' defense. Bronkhorst threw for 325 yards and 2 touchdowns, three ASU receivers led with four receptions each, and Nate Omayebu III had 130 yards on the ground and two touchdowns (one rushing and one receiving). The ASU defense racked up 10 sacks (O'Shea Jackson had three of them) and picked off Barton twice. For UTPB, it was wide receiver MJ Link, who caught touchdown passes of 76 and 70 yards on consecutive drives to draw the Falcons to within 24-21. But UTPB came no closer, as the Rams would put the game out of reach on a ??? field goal by Asa Fuller followed by a key interception by Daron Allman and a Bronkhorst 5-yard touchdown pass to Andrew Carstens. ASU was able to pull away in a game that UTPB came all the way back from 24-0 down, but the quick strikes to Link further magnified UTPB's issues with time of possession, with ASU holding the ball for 37:59 of the game.
Angelo State improves to 3-0 (1-0 LSC) and Texas-Permian Basin falls to 1-2 (0-1 LSC).
Eastern New Mexico loses at Tarleton State 41-6
Eastern New Mexico is a team that was picked to finish in the bottom half of the LSC in 2022. Tarleton State was picked to finish third in the five-team WAC and is coming off two winning seasons in their Division 1 transition phase. This game showed that difference quite clearly as the Texans were able to move the ball and defend more effectively than the Greyhounds, as a Division 1 team should do against a Division 2 team who hopefully got a decent check for the game. Tarleton outgained ENMU by 473 to 113 yards, won the turnover battle 3-1, and extended an early 7-3 lead to a 34-3 lead by the middle of the third quarter. Kason Martin had a long day at the office, completing just 7 of 33 passes for 55 yards. Isaiah Tate had 48 yards on the ground to lead the Greyhounds and Russell Howard led in receiving yards with 18 (he also had 42 rushing yards). Three Greyhounds led in total tackles with five. For Tarleton, Beau Allen threw for 312 yards, two touchdowns, and an interception and Jaden Smith led all receivers with 129 yards on seven catches and a touchdown. Ontario Douglas led all rushers with 71 yards on 10 carries.
Eastern New Mexico falls to 1-2 (0-1 LSC) and Tarleton State improves to 2-1.
Texas A&M-Kingsville wins at West Texas A&M 31-24
Those hoping for a Buffaloes' stampede in Canyon definitely got one – a stampede of West Texas A&M turnovers. Still, the Buffaloes, who had fought back from 10-0 and 24-10 deficits to tie the game, had the ball down by just a touchdown with over two minutes left. WTAMU was near midfield when Nick Gerber threw his third interception of the game in an attempt to get the Buffaloes near the end zone. Isaiah Jacobs took in the interception, the sixth West Texas A&M turnover, and Texas A&M-Kingsville ran out the clock to hold on to a 31-24 win. West Texas A&M just simply gave up too many opportunities and Texas A&M-Kingsville took advantage in a game where they never trailed. This could be one of those games that gets circled at the end of the season when playoff spots are named, especially if the Buffaloes are on the outside looking in.
Texas A&M-Kingsville improves to 3-0 (1-0 LSC) and West Texas A&M falls to 2-1 (0-1 LSC)
Western New Mexico wins at home against Western Oregon 35-30
For Western Oregon, this is the "one that got away". An offensive shootout in the first half became a defensive grinder in the second as the Mustangs came from 30-21 down in the third quarter to get their second win of the season. Devin Larsen, on whose shoulders much of the Mustangs' fates rely, probably went to bed with ice on his shoulder, completing 37 of 64 passes for 369 yards, four touchdowns, and two interceptions. All WNMU's offensive touchdowns were on Larsen passes (their fifth was on a 96-yard pick-six by Jordan Davis that tied the game at 14). After a 38-yard Daniel Cossette field goal put the Wolves up 30-21, the Wolves' remaining drives were: Lost fumble followed by a WNMU touchdown, missed field goal followed by a WNMU touchdown, turnover on downs at the WNMU 23-yard line, and an interception. The two late WNMU touchdowns were on catches by Charles Byers (7 catches for 68 yards along with the two touchdowns). The loss wasted a strong game by Omari Land, who led all rushers with 170 yards on 22 carries for WOU (WNMU didn't even try to run the football, finishing with -4 yards rushing). Gannon Winker threw for 199 yards, but it was his lost fumble that led to the WNMU drive that drew the Mustangs to within 30-28. WOU's Thomas Wright led all receivers with 119 yards on six catches. Four defenders, two on both teams, led with 9 total tackles.
Western New Mexico improves to 2-1 (1-1 LSC) and Western Oregon falls to 1-2 (0-1 LSC).
Midwestern State wins at home against Michigan Tech 28-21
As a defensive-oriented team, Michigan Tech had Midwestern State right where they wanted them. Their defense was bending and not breaking, turning over MSU four times, including twice inside the Tech 20-yard line. MSU switched quarterbacks again, with Dillon Sterling-Cole taking over for Neiko Hollins. Tech didn't gain as many yards as MSU (331 to 494), but again, here they were up 21-7 to start the fourth quarter. Then the Tech defense finally broke. A 35-yard touchdown pass from Sterling-Cole to Terence Norman got the Mustangs within 21-14. After three drives that lead to nothing, MSU got the ball again at midfield with 3:12 left. The Mustangs came up big. A Sterling-Cole touchdown pass from 12 yards out to Ja'Marzeyea Arvie tied it at 21 with 48 seconds left. Tech took over at the 36-yard line with a chance to win, but quarterback Will Ark (16 of 28 passes for 233 yards, two touchdowns, and one interception), who has done everything the Tech staff asked him to do, made his lone error of the game. With Jaylin Thomspon bearing down on him, Ark was intercepted by Melik Owens, who returned it 52 yards for another game-breaking MSU pick-six. Tech gets down to the MSU 28-yard line in the last few seconds, but MSU holds on and wins 28-21.
Midwestern State improves to 2-1 (1-0 LSC) and Michigan Tech falls to 1-2.