LSC Week 4 Recap
September 25th, 2022 5:00pm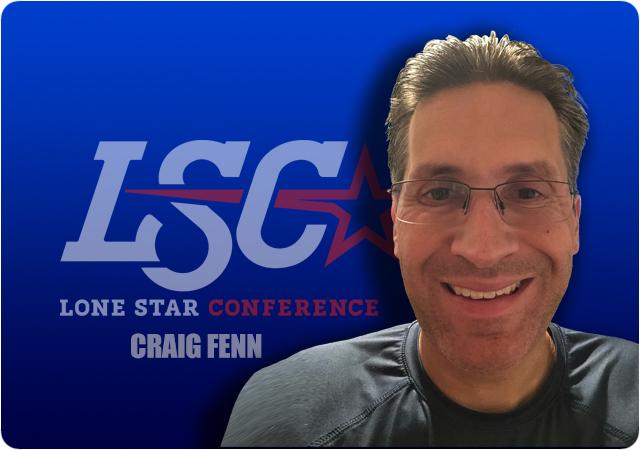 LSC Week 4 Recap
After Week 4's action, we now have four teams atop the LSC standings, with Angelo State and Texas A&M-Kingsville also having perfect 4-0 records. Midwestern State and Central Washington are also at 2-0 in the LSC. As for the weeks gmaes, the big one between Angelo State and West Texas A&M was as advertised for the first 30 minutes, but the Rams made the key plays in the second half and pulled away in the fourth quarter to win. Also, Texas A&M-Kingsville had little trouble with Eastern New Mexico. UTPB gets their first LSC win with a "bend but don't break" win over Western Oregon. Western New Mexico got Division 1 Abilene Christian to change their quarterback, but they couldn't move the ball effectively in their loss. Finally, Simon Fraser broke a record against Midwestern State they hope to not challenge again.
Now, about last week:
Texas-Permian Basin wins at Western Oregon 27-24
If I gave you these two stat lines, who would you think won the game?
Team A – 554 total yards, 367 passing yards, 187 rushing yards, 28 first downs, 30:21 time of possession
Team B – 288 total yards, 238 passing yards, 50 rushing yards, 20 first downs, 23:54 time of possession
Team A, right? Nope!
One of the major issues plaguing Western Oregon last season was the inability to finish drives with points. They were good enough moving the ball in the middle of the field, but once they got close to the end zone, bad things happened. The Wolves got out to a 10-0 lead against UTPB in the second quarter, converting an interception for a touchdown, but too many mistakes ultimately doomed the Wolves. A missed field goal on their first drive, a blocked field goal in the second quarter, a fumble returned for a touchdown, a turnover on downs, and a Hayden Kelly 55-yard pick-six of WOU quarterback Gannon Winker were the difference in the game. WOU was down 27-17 when they scored a touchdown with just three seconds left, but an onside kick attempt went out of bounds and UTPB would win a game where turnovers and points (of course!) were the most important numbers and not yards gained or time of possession.
Texas-Permian Basin improves to 2-2 (1-1 LSC) and Western Oregon falls to 1-3 (0-2 LSC).
Angelo State wins at home against West Texas A&M 34-14
West Texas A&M and Angelo State were locked up in a tight 7-6 battle, with the Rams' Asa Fuller missing a 35-yard field goal that would have put them on top at halftime. It was starting to look like last year's game all over again, where ASU mistakes helped West Texas A&M come out on top. For example, ASU's last three drives of the first half were an interception (West Texas A&M scored a touchdown on the following drive to go up 7-6), a lost fumble, and a missed field goal.
But the Rams would not allow for a repeat of last year's loss. Kyle Bradford (40 yards receiving) and Nate Omayebu III (97 yards rushing) each scored touchdowns in the third quarter to put ASU up 20-7. Shakell Brown drew the Buffaloes within 20-14 with a 2-yard touchdown run (on his only rushing attempt of the game) with 12:02 remaining, giving WTAMU hope, but ASU would have none of it. ASU took the kickoff at their own 22-yard line and went on their longest drive of the game, with Kason Phillips (gaining 78 yards as the "next man up" for the injured Alfred Grear) capping the drive with a 24-yard touchdown run to put the Rams up 27-14. Still having a chance, the Buffaloes got to the ASU 26-yard line on the next drive, but Andrew Pitts jumped in front of his receiver to pick off a Caleb Arreola pass bringing it back 89 yards for the game-sealing pick-six. In a game where the time of possession was exactly even at 30 minutes per team, it was Angelo State that made the key plays when the game was on the line.
Angelo State improves to 4-0 (2-0 LSC) and West Texas A&M falls to 2-2 (0-2 LSC).
Western New Mexico loses at Division 1 Abilene Christian 34-7
Abilene Christian wanted to give both their quarterbacks some game time in what they expected to be a significant mismatch. However, with WNMU up 7-3 and ACU starting quarterback Maverick McIvor going 0-4 to start the game, ACU made the move earlier. Backup quarterback Ethan Long was the answer the ACU offense needed as the Wildcats slowly but surely worked their way to a 17-7 halftime lead and pulled away in a 34-7 win over the Mustangs. WNMU struggled to move the ball outside of their first-quarter scoring drive, gaining 167 yards with all but two of those in the air. WNMU held the ball for just 20 minutes and only 3 of their 15 drives went for more than four plays. On the other hand, the WNMU defense did make ACU work to get their points, but ACU still got their points.
Westen New Mexico falls to 2-2 (1-1 LSC) and Abilene Christian improves to 3-1.
Texas A&M-Kingsville wins at home against Eastern New Mexico 43-10
ENMU pulled to within 7-3 on a 30-yard field goal by Cooper Hamilton with 5:59 left in the first quarter, but that was pretty much it for the Greyhounds. Texas A&M-Kingsville would score the next 36 points on their way to a dominant 43-10 win. After fumbling away their second drive up 7-3, the Javelinas scored touchdowns on their next three drives to lead 28-3 and putting the game out of reach. After the Greyhounds' field goal drive, they struggled to move the ball until late in the game after the game was well in hand. Asa Wondeh had a solid receiving game with 84 yards and Kiante Stoker gained 77 yards on the ground for ENMU, but it wasn't nearly enough as Jacob Cavazos threw for 207 yards and a touchdown and Christian Anderson had 89 rushing yards and a touchdown as four Javelinas rushed for more than 50 yards.
Texas A&M-Kingsville improves to 4-0 (2-0 LSC) and Eastern New Mexico falls to 1-3 (0-2 LSC).
Midwestern State wins at home against Simon Fraser 77-0
This may be a record-breaker for SFU, but not in the way the Red Leafs would have hoped. The 77-point loss is the largest loss ever by an SFU football team in the Red Leafs' NCAA era. The closest similar loss I could find was an 83-7 loss to Azusa Pacific in 2017, which was in the middle of an SFU 35-game losing streak that ran from 2014 t0 2018. MSU outgained SFU by 597 to 61 yards, SFU didn't convert a single third down, and MSU held the ball for 37 minutes as they scored early and often. Dillon-Sterling Cole led all passers with 129 yards, but barely played a quarter. Braxton Ash was the surprise rushing leader with 150 yards for the Mustangs. Ja'Juan Mason led MSU with 3 catches for 55 yards and a touchdown. For SFU, Justin Seiber threw for just 29 yards, Mason Glover rushed for 20 yards, and Somto Anyadike led in receiving yards with 9. Defensive back Evan Currie led all defenders with 10 tackles for the Red Leafs.
Midwestern State improves to 3-1 (2-0 LSC) and Simon Fraser falls to 0-2 (0-2 LSC).