Colorado Mines Coach Brandon Moore Resigns
April 19th, 2023 5:30pm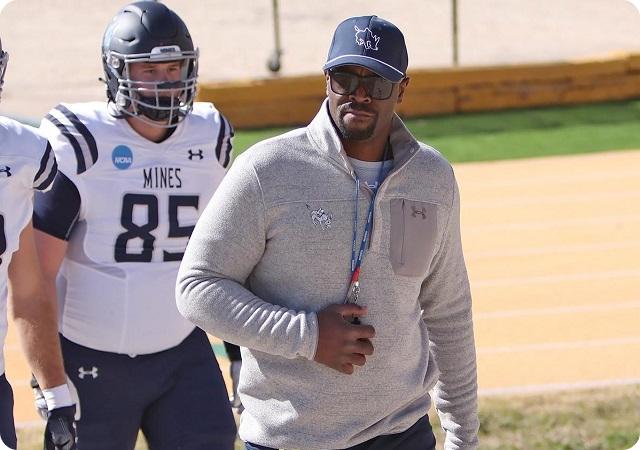 Colorado School of Mines head football coach Brandon Moore has resigned to accept the head coaching position at the University of San Diego.

Offensive coordinator Pete Sterbick has been named the Orediggers' interim head coach, leading a program coming off its first national championship game appearance and four consecutive RMAC championships.

"I am very happy for Brandon and his family. Mines is proud of all he has accomplished during his seven years as an Oredigger. We wish him all the best," said Director of Athletics David Hansburg. "Our mission remains the same: to win a national championship. Pete Sterbick, who has been an exceptional offensive coordinator for our program, has already taken over the reins as interim head coach. We will move quickly to solidify our staff and look forward to a great spring game on Saturday."