NE10 2022 Season Preview
August 24th, 2022 12:00pm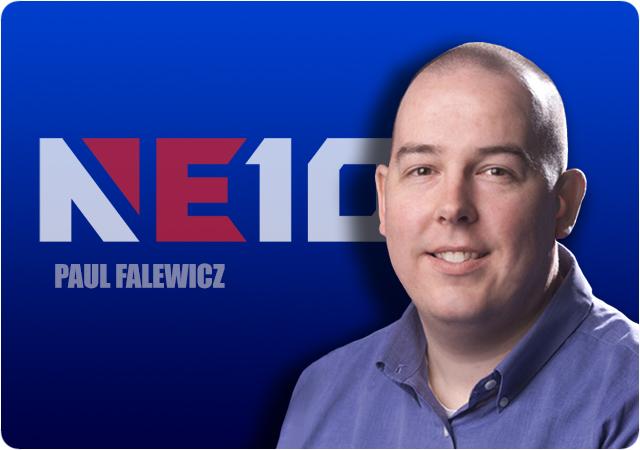 The NE10 experienced another loss in the offseason. Stonehill went to Division 1 and becomes a member of the Northeast Conference. It was not a surprise that a team left the NE10, but it looked like it might be another team.
There will be eight teams in the NE10 for 2022. Can I coin the name NE8? Post University is moving its football program to Division II and will play as an independent in 2022. The league will see a lot of Post this year as they filled their schedule with seven NE10 opponents. Only American International will not face Post this coming season.
Since 2005 when I started covering the league, five teams have left the league and been replaced by three teams. It started way back in 2007.
Bryant went Division I as well as CW Post moving to the PSAC. 2009 saw the addition of New Haven and then we welcomed back LIU Post in 2013 to get back to 10 teams in the league. That seemed like the golden era for the league as multiple teams made the playoffs and had deep runs in the playoffs.
Then 2019 came and we saw LIU Post and Merrimack bolt for Division I but added Franklin Pierce after they jumped from the Sprint Football level.
And now Stonehill has jumped ship to Division I and the greener pastures of big-time athletics.
What does the future hold for NE10 football?
I can make a guess that Post University will become an associate member of the league in the coming years. They are already affiliated with the league in other sports, so it seems like a natural fit as they are in Waterbury, CT.
There also has been a lot of speculation about teams moving up from Division III to join the NE10. Those might be a stretch as they would need to reclassify their entire athletic department to the Division II level and that can cost money in scholarships, staff, and travel.
If they have donors with deep pockets, it is possible but some of the schools don't want the rigors of being at a higher level of athletics. They like the Division III level, and it fits their future as well.
We will see what happens over the coming years, but one thing is for sure, change is always happening as schools chase the money and prestige of big-time college athletics.
Enough future speculation let's get back to football and the 2022 season.
The 2021 season was dominated by New Haven as they claimed their first league title since 2012. The Chargers defeated Bentley twice in November (one in the regular season and once in the playoffs) before failing in the second round of the playoffs.
Can New Haven repeat? In a word, yes.
There is one major factor that helps a team head into a new season. If they are returning a quarterback from the season before, they seem to have early success and are in the mix to win the title.
There are several seasoned signal callers back under center in the league for 2022 and those teams will have an advantage. On paper, that sets a team apart from its competitors and that has been consistent over the years. New quarterbacks can have an impact, but it is tough to make those early strides if you don't have game experience with your offensive weapons.
It should be another exciting season for the NE10. The league doesn't appear as deep as in years past to send multiple teams to the playoffs. But that is why they play the games on the field, and we will see what happens between September 1st and November 12th.
Here is my preseason poll for the 2022 season.
1. University of New Haven Chargers (10-2, 8-0 NE-10)

Coach: Chris Pincince, 9th year (52-25)
Opening Game: September 3rd at Bowie State
Game to Watch: September 23rd at Bentley
When we last saw the Chargers
New Haven lost a tough second-round playoff matchup at Kutztown. The defense was stellar, but the offense was bottled up all afternoon. The Chargers took their first NE10 title in nine years and were a very experienced team that won the league for their coach. They accomplished all their goals for the year except hoisting the national championship.
Keys to Success in 2022
New Haven has several key players back on both sides of the ball. Connor Degenhardt is back under center and has a full offseason with the team to improve on his 2021 campaign. Key weapons surround him, and it looks like points will come easy for the Chargers. The defense lost a lot of starters but like in previous years, there are plenty of players ready to step in along with a bunch of transfers. The defense might take a little to gel but when they do, New Haven is the clear favorite to win back-to-back NE10 titles.
2. Saint Anselm College Hawks (3-6, 3-5 NE-10)

Coach: Joe Adam, 7th year (11-39)

Opening Game: September 1st vs Millersville

Game to Watch: October 1st vs New Haven
When we last saw the Hawks
Saint Anselm won two of their final three games of the 2021 season. The Hawks were in all but two games last year and seem to be building a good future. The offense was starting to click as the year was ending and the defense had moments of being solid.
2022 Keys to Success
The Hawks have numerous key weapons back for 2022 and seem to be ready to compete for the league. With an experienced quarterback, several threats on the outside, and a consistent running game, they will be an offense that should be able to put up points in bunches. The key will be the defense. If they can make stops and not allow big plays, it could be a very successful season in Manchester.
3. Assumption University Greyhounds (5-5, 5-3 NE-10)

Coach: Andy McKenzie, 5th season (17-13)

Opening Game: September 3rd vs. Kutztown

Game to Watch: October 9th vs. Franklin Pierce
When we last saw the Hounds
Assumption played one of the tougher schedules in 2021. Four of their five losses came to eventual playoff teams and the fifth loss was to an 8-2 Stonehill team by one point. The Greyhounds might have been a better team than their .500 record showed in 2021 if the schedule was not as stacked as it ended up showing.
2022 Keys to Success
The Greyhounds have a lot of experience back for 2022 and are ready to prove that they are a team that will compete. The defense will be the side of the ball to watch. Plenty of key players are back in the mix and they are ready to prove that they can win the league. The offense will need to find a consistent quarterback week in and week out for them to score points.
4. Bentley University Falcons (9-2, 7-1 NE-10)

Coach: Alvin Reynolds, 1st season (0-0)

Opening Game: September 3rd vs. West Chester

Game to Watch: September 23rd vs New Haven
When we last saw the Falcons
It was a solid 2021 season for Bentley. They won their first eight games of the season but fell to New Haven in a game that decided the NE10 title. They rebounded to make the playoffs, but the juggernaut Chargers were in their way again. They were not able to match the physicality on the road in two matchups and those were the only two blemishes on a successful season in Waltham.
2022 Keys to Success
Bentley has a lot of holes to fill in for 2022 as a lot of key players graduated. The main key to their success will be the quarterback position. They have four listed on their roster with only one of them having completed a pass at the collegiate level. That will be a major storyline early in 2022 for the Falcons. The defense welcomes back several top players and will be the backbone of new head coach Alvin Reynold's first year at the helm.
5. Southern Connecticut State University Owls (4-6, 3-5 NE-10)

Coach: Tom Godek, 9th season (27-46)

Opening Game: September 1st vs Shepherd
Game to Watch: September 10th @ New Haven
When we last saw the Owls
The 2021 season started off with an upset of Division I in-state rival Central Connecticut, but the momentum was short-lived as they only won three of the next nine games. The Owls struggled on both sides of the ball with injuries and never seemed to find the same formula that projected them to the opening weekend upset.
2022 Keys to Success
The Owls need to get back to the good old days and pound the football down their opponent's throats. The offensive line led the way for their backs to grind out the yards. With their starting quarterback back from injury, Southern Connecticut has the chance to make some noise in the league. They will need to find some playmakers on the defensive side and just play a physical brand of football to compete in the NE10.

6. Pace University Setters (2-8, 2-6 NE-10)

Coach: Andrew Rondeau, 9th season (20-53)

Opening Game: September 1st vs East Stroudsburg
Game to Watch: September 16th at Southern Connecticut

When we last saw the Setters
It was not the year that Pace had hoped for. Coming off consecutive winning seasons in 2018 and 2019, the Setters had high hopes. But injuries and too many close losses summed up the season. The offense only had three games in which they scored 20 or more points as the defense kept them competitive for the course of the season.
2022 Keys to Success
Pace will have several graduate students back in the fold for the season including a quarterback that is coming back from an injury. It will give them experience on the field as well as the other players that were able to see action last season. If the offense can click early and the defense plays the way they did in 2021, it will be a solid season in Pleasantville.
7. American International College Yellow Jackets (4-6, 2-6 NE-10)

Coach: Kristofer Kulzer, 3rd year (4-6)

Opening Game: September 1st at Frostburg State

Game to Watch: September 24th vs Franklin Pierce
When we last saw the Yellow Jackets
It was a rollercoaster 2021 season for American International. They came out of the gates quickly, winning their first three games of the season on the road. They then lost six straight games before they righted the ship in the final weekend with a win over Pace. The Yellow Jackets will look to learn from their 2021 season to make 2022 a better season.
2022 Keys to Success
American International always has a solid defensive team. Their success in 2022 will hinge on the offense and the big guys in the trenches up front. If they can open holes in the running game and give some time for the quarterback to find the open receiver, they have the potential to be a dangerous team in the league. They will compete week in and week out and will need the offense to get on the scoreboard to win some games.
8. Franklin Pierce University Ravens (0-10, 0-8 NE-10)

Coach: Russell Gaskamp, 4th year (36-58 overall)

Opening Game: September 3rd vs Edinboro
Game to Watch: September 17th vs St. Anselm
When we last saw the Ravens
They just completed their second season at the Division II level, and they scared a lot of opponents. They went to overtime twice before eventually falling but the team was a competitive team week in and week out. That is a credit to head coach Russell Gaskamp and his staff. They have been patient with their building of a football program, and they are ready to make a big splash.
2022 Keys to Success
The Ravens have several key pieces back and they have landed some transfers as well. EJ Burgess will be the focus of the offense and will look to build upon his NE10 Offensive Player of the Year status from 2021. The defense will be the key for Franklin Pierce as they will need to make some plays and not allow other teams to light up the scoreboard. My prediction for 2022 is that they will get their first league victory under their belts this year.