NE10 Week Eleven Thoughts
November 15th, 2021 3:00am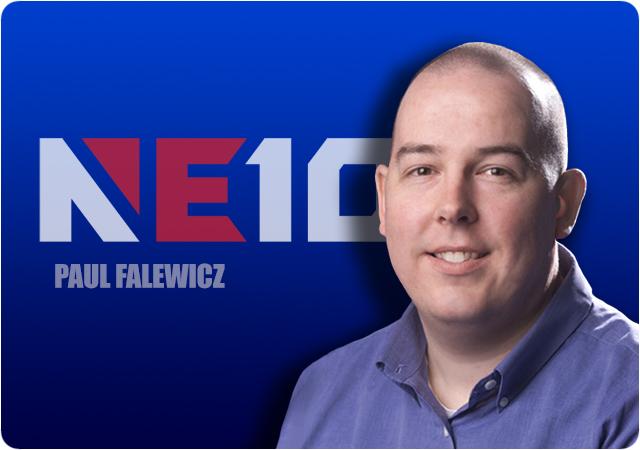 Playoffs
There is good news and bad news that emerged from Selection Sunday.
The good news is that there will be two teams from the NE10 in the 2021 playoffs. The bad news is that the two NE10 teams will play each other in a rematch from two weeks ago.
It was thought that after New Haven and Bentley won last weekend that they were both going to make the playoffs. But to play again is usually a no-go with first-round matchups to the best of the ability of the committee.
Bentley will be making their first trip to the playoffs since 2004. They made consecutive trips to the playoffs in 2003 and 2004 but are 0-2 in those games. This will be their first road game as those previous playoff appearances involved home games.
New Haven is back in the playoffs for the first time since 2018. It will be their eighth playoff appearance and still the only New England based Division II school to play for a national championship. The Chargers had success in 2011 when they advanced to the regional championship game but have had mixed results on their new home turf. They won in 2011 but lost on the blue turf in 2012 and 2018.
It is also the eighth overall time that the NE10 has had multiple schools make the playoffs. It happened last in 2018 when LIU Post and New Haven both qualified for the playoffs.
But this will not be the first time that NE10 teams have squared off in the playoffs. You need to go back to 2006 and 2007 when league schools played each other in the first round. In 2006, it was Merrimack defeating Southern Connecticut and then Southern Connecticut defeated Bryant in 2007.
No matter who wins on Saturday, it will be the ninth time that an NE10 team will advance in the playoffs. And it happened four straight years from 2015-2018 as Assumption, LIU Post and New Haven all won first-round games. Assumption made it to the regional final in 2017 as one of only three NE10 teams to advance that far. New Haven made it in 2011 and CW Post back in 2005.
SR1 Analysis
It seems that the Super Region One committee was more focused on reducing travel and keeping the brackets in play than avoiding intra-conference matchups.
Per Google maps, Bentley is 132 miles from New Haven. They are 475 miles from Shepherd and 625 miles from Notre Dame College. Per the NCAA handbook, teams need to bus to opponents that are under 600 miles from their campus. If they are over 600 miles, you can fly to your destination.
Slippery Rock is a mere 106 miles from Notre Dame College while Findlay is 423 miles from Shepherd. So, the committee controlled costs for the NCAA as they will just pay for a bus and hotel rooms for all of the first-round matchups.
If they moved Bentley and Slippery Rock around, the Rock was under 600 miles to all the first-round hosts. It is 439 miles to New Haven and 235 miles to Shepherd from the Rock's campus.
Without earned access this year with Findlay, California might have been the final seed and that might have changed some of the first-round matchups. They might have been able to move teams around to avoid those league members from playing each other in the first round.
In looking back over the past ten years of Super Region one brackets, there have been five first-round matchups between conference foes. But all of them involved the PSAC and it was because they always had the highest number of playoff participants. Since the field for the region expanded to seven in 2015, it has happened twice, in 2017 and 2019. 2019 had five PSAC schools in the playoffs so it was tough to avoid it. In 2017, they had four schools in the playoffs.
Prior to 2015, it happened in 2011, 2012, and 2014 as they had three or four teams in the playoffs. Of the five times in the past ten years, twice it involved teams in the same division of the PSAC, and the other three crossed divisions between the East and West.
Senior Day
It was a memorable day for seniors that are suiting up for the final time. They have given their all for their school and teammates the past several years and it is good to see them excel in their final game.
Samad Davila scored twice in American International's 14-7 victory over Pace. The senior running back also had 182 yards on the ground as he finishes his career in style.
Anton Stoneking tossed four touchdowns in Stonehill's 42-6 victory over Southern Connecticut. The fifth-year quarterback started quickly with two strikes in the opening quarter and never looked back from there. His final touchdown pass of the game was a 75-yard catch and run to Chris Domercant.
Stephen Sturm, Andrew Brazicki, and Austin Ryan might have played their final game at home and left a lasting mark on the program. The trio was dominant in the Falcon's 48-23 victory over Assumption. Sturm threw four touchdown passes and had a running one. Brazicki had one through the air and one on the ground. Ryan caught two from his quarterback to cap off his home career in fashion.
For all the seniors that played their final game last weekend, congrats on a great career.
2021 Season
The season is over for seven teams in the NE10. Some of them will look back at 2021 as a success and some will need some time in the offseason to make adjustments for the 2022 season. Let's review the teams:
Stonehill 8-2, 6-2 NE10
The Skyhawks had a solid 2021 season. Their only two losses were to playoff teams and this team will look to build upon this season. They will need to find a new quarterback for next year, but Justin Felder should be back. They have some other young running backs and receivers that made impacts this year so they will be in contention again next year.
Assumption 5-5, 5-3 NE10
The Greyhounds had four losses to eventual playoff teams and a fifth to a team that finished 8-2. They were competitive in most of those games and could have easily stuck out victories to make a season look a lot different. They have a lot of players back in 2022 that made key contributions this year so they will be in the mix for the title next fall.
Southern Connecticut 4-6, 3-5 NE10
The Owls started the season with a bang by defeating an FCS school. They were never able to play consistently during the season and once they lost their starting quarterback, the offense struggled with numerous other play-callers. If they can stay healthy and find some balance in their offense, they can make some noise in the league in 2022.
St. Anselm 3-6, 3-5 NE10
The Hawks continue to make strides, and this bodes well for 2022. They have a quarterback that can move the offense up and down the field. He has several playmakers that can make big plays. If they can continue to build their recruiting base in Texas, they will again be solid in 2022.
American International 4-6, 2-6 NE10
The Yellow Jackets were the talk of the league in September with a 3-0 start, but six straight losses derailed a promising season. They were just not able to bring consistency week in and week out over the final seven games of the season. They have some playmakers back for 2022 so they will look to finish over .500.
Pace 2-8, 2-6 NE10
The Setters were hurt by the injury bug this year. They had high expectations but were never able to live up to them. They had bad bounces and the season got away from them. The good news is that a lot of younger players got some college experience and that will help them for the 2022 season.
Franklin Pierce 0-10, 0-8 NE10
The Ravens were not able to get their first Division II victory, but they were close. Two overtimes losses and a couple of competitive games against NE10 teams that made the playoffs. The future is bright in Rindge and my prediction is that they will win a game in 2022.