PSAC East 2022 Preview
August 28th, 2022 12:00pm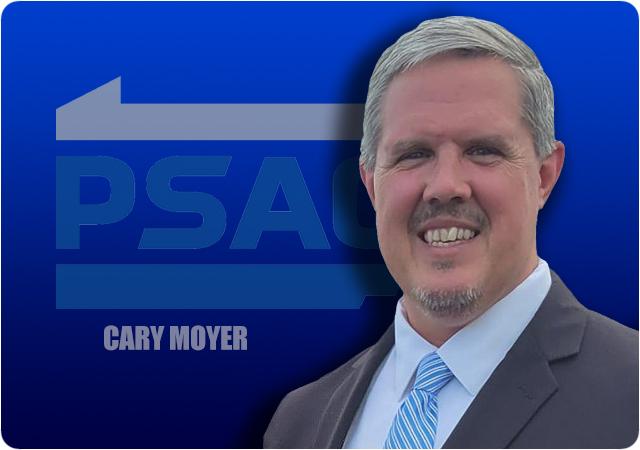 2022 PSAC East Preview
As the teams in the PSAC are now transitioning from preseason camp mode and into game week prep, let's take a glance at how things are looking for each team before the 2022 season starts. Many teams, in both the PSAC East and PSAC West, will be looking to answer questions about their squads early in the season. Each team faced challenges this offseason that were either not a major factor or a non-factor even a few years ago. We will see how the teams in the PSAC have navigated losing players to graduation with one or more years of eligibility left due to pandemic, the additions to the roster from the transfer portal, adding graduate players to the roster, and bringing in players from the high school class of 2022 who can contribute right away as needed. There is not any time to waste for those teams looking to be in the PSAC Championship Game and ultimately being named part of the playoff field in Super Region 1. The order of the team previews is based upon their ranking in the 2022 Preseason PSAC Coaches Poll .
PSAC EAST
1. Shepherd (#6 in the D2Football.com Preseason Top 25 Poll)
Head Coach: Ernie McCook (5th Season / Record 31-8)
The Team: Shepherd went 13-2 overall in 2021 and finished 6th in the final D2Football.com poll. Ram Stadium in Shepherdstown, WV is a daunting place for opposing teams to visit. Couple that with the 2021 Harlon Hill Trophy winner, Tyson Bagent, returning at QB along with OT Joey Fisher, both of whom were D2Football.com "Elite 100" Team selections at the end of last season, and All PSAC East first teamer Ryan Beach at WR, and it looks like that side of the ball is poised to pick up where they left off as the top scoring offense from a year ago. The Rams are only returning only 3 starters on defense. DE Kyle Smith, who had 55 tackles and 18.5 TFL a year ago, is a player to watch this upcoming season.
Outlook: There are high expectations in Shepherdstown and the Rams should rise to the challenge and be at the top of the Super Region 1 rankings when playoff time rolls around. The Rams open the season on Thursday 9/2/22 at Southern Connecticut. They play #23 California (PA) and #14 Kutztown in back-to-back games in weeks two and three.
2. Kutztown (#14 in the D2.Football.com Preseason Top 25)
Head Coach: Jim Clements (9th Season / Record 59-22 at KU)
The Team: The Golden Bears were the PSAC Champions last season and are looking to keep the title in Kutztown. Despite losing a few key players from a year ago, Kutztown is returning some playmakers on both sides of the ball. WR Jerome Kapp and RB Jordan Davis, who was injured in the spring game but now looks ready to go, are two key returners on offense. Donny Blaine is looking to be the leader at QB. Defensive Coordinator Eric Fargo has some key returning players spread across the defense including LB Amani Justice.
Outlook: The Kutztown coaching staff does a great job of recruiting the guys they want and developing players in their system. They play gritty and have a lot of experience playing in high intensity, high stakes, tight ball games. Super Region 1 playoffs have now become the expectation in Kutztown and they have the opportunity to control their own destiny with the match-ups on their schedule. The Golden Bears open the season on Saturday 9/3/22 at Assumption. They play #23 California (PA) on 9/10/22 and #6 Shepherd on 9/24/22. Both of those games against ranked opponents will be played at home on University Field at Andre Reed Stadium. The last game of the PSAC season on 11/12/22 will be played out West, either against currently #24 ranked Slippery Rock or KU will be playing in the PSAC Championship Game.
3. West Chester
Head Coach: Bill Zwaan (20th Season / Record 150-67 at WCU)
The Team: The Golden Rams finished last season at 6-5 which is below the expectations of Coach Zwaan and it is not what the WCU faithful have been accustomed to over his tenure as head coach. West Chester is one of those teams that will be looking to fill in some key positions with new incoming players. On offense, 2nd Team All PSAC East QB Shane Dooley from 2021 returns as well as RB Ja'Den McKenzie who was a 1st Team All PSAC East selection last season. The Defense, under long-time Defensive Coordinator Mike Furlong, returns the PSAC East Defensive Player of the Year from last season, LB Jackson Taylor, who led the PSAC with 98 tackles. Taylor was also a D2.Football.com "Elite 100" Team selection in 2021. PK Sean Henry was making FG's from 60+ during spring ball and should be among the top specialists in the PSAC this season.
Outlook: The Golden Rams open at home in the only game being played by a PSAC team on Friday 9/2/22. They are looking to earn redemption from their season opening loss up in Massachusetts last season when Bentley from the NE10 visits West Chester's Farrell Stadium to start the 2022 season. If they can win their opener, West Chester can make a statement early in the season if they can keep #24 Slippery Rock in check the following week. That week two game with SRU will also be played down on South Campus at WCU.
4. Shippensburg
Head Coach: Mark "Mac" Maciejewski (12th Season / Record 75-38)
The Team: The Raiders had an impressive 9-2 record in 2021. They will have a new QB for this season but do return both OT's and All-PSAC East WR Ian Sheehan on offense. To match the offense, Shippensburg also returns five starters on defense which is led by returners up front including All-PSAC East DT Jacoby Sherard. All-PSAC East PK Jaxson Montross is also returning for the Raiders.
Outlook: Shippensburg needs to get off to a strong start in September. When October hits, they play the three teams ranked ahead of them in the PSAC East three weeks in a row. The bright spot is two of the games are at home at Seth Grove, Shepherd on 10/1/22 and Kutztown on 10/15/22 with a visit to West Chester in between.
5. East Stroudsburg
Head Coach: Jimmy Terwilliger (3rd Season / Record 12-12)
The Team: East Stroudsburg is sitting in a great position with the number of returning players for 2022. It is projected that 9 starters on offense and 10 starters on defense could be taking the field this season for the Warriors. These group includes 6 All-PSAC East selections returning this fall. ESU has six offensive linemen returning who have starting experience. That is a luxury not many teams, in all of college football, have. OG Anthony Capitini was a ALL-PSAC 2nd Team Selection a year ago. All PSAC East 1st Team RB Gunner Anglovich is also returning. On defense, leading tackler LB Paul Carreras returns along with ALL PSAC East 1st Team DB Tyler Watson. The most notable returner for ESU is D2Football.com "Elite 100" Team selection DE Deshawn McCarthy. He had 17 TFL and 41 tackles in 2021. His 13 sacks was the third highest total in the nation.
Outlook: Coach Terwilliger, an East Stroudsburg alum and the Harlon Hill Trophy winner as a QB for the Warriors in 2005, has this program on the rise. They open the 2022 season on Thursday 9/1/22 at PACE. Their home opener is the following week when IUP visits Gregory-Douds Field at Eiler-Martin Stadium.
6. Bloomsburg
Head Coach: Frank Sheptock (2nd Season / Record 3-9 at BU)
The Team: On offense, All PSAC 2nd Team RB Kaleb Monaco returns for the Huskies as well as QB David LePoidevin. The defense is led by All PSAC East 1st Team DB Quentin Gaskill. He led the team in tackles a year ago with 89.
Outlook: Earlier in this last decade, the Huskies were regularly in the top-tier of the teams in the PSAC East. The Huskies have fallen on hard times as of late. Now in his second season, Coach Sheptock is tasked with moving them back into that top-tier and once again battling for the top spot in the PSAC East on a regular basis. Bloomsburg opens the season at home on Saturday 9/3/22 when they host Stonehill. They follow up that home season opener with another game at Redman Stadium on 9/10/22 when Clarion visits.
7. Millersville
Head Coach: J.C. Morgan (5th Season / Record: 6-27)
The Team: QB Jack Staggard, who finished the 2021 season as the starter, returns along with three experienced WR's in Hakim Melvin, Christian Dayton III, and Mekhi Alexander on offense. On defense, the Ville returns three ALL PSAC East selections in LB Isaiah Onuschak, DT Tyler Tate, and DB Steve Sweeney.
Outlook: The Marauders open the season on the road on Thursday 9/1/22 when they visit Saint Anselm. Millersville then returns home to Chryst Field at Biemesderfer Stadium to host Gannon on 9/10/22 followed up by Slippery Rock on 9/17/22. This season is a pivotal one in this program moving upward in the PSAC East.
8. Lock Haven
Head Coach: Dan Mulrooney (1st Season)
The Team: The Bald Eagles return six starters from the 2021 season including their top four receivers and top two rushers including RB DeAndre Wakefield. They will need to rebuild on the OL with only one projected starter from last season returning. LHU is returning seven starters on the defensive side of the ball including All PSAC East LB Shane Scott. DB Darryl Pollard had the most pass breakups a year ago and also had two interceptions for LHU.
Outlook: Coach Mulrooney hit the ground running when he took over at Lock Haven this off season. His "Locked In" phrase is attached to everything the Bald Eagles do in moving the program forward. LHU opens the season at Post on Saturday 9/3/22. Early crossover games with Mercyhurst and Clarion from the PSAC West will provide the Bald Eagles with an opportunity to establish themselves before heading into the weekly battles in the PSAC East.