PSAC West 2022 Preview
August 28th, 2022 12:00pm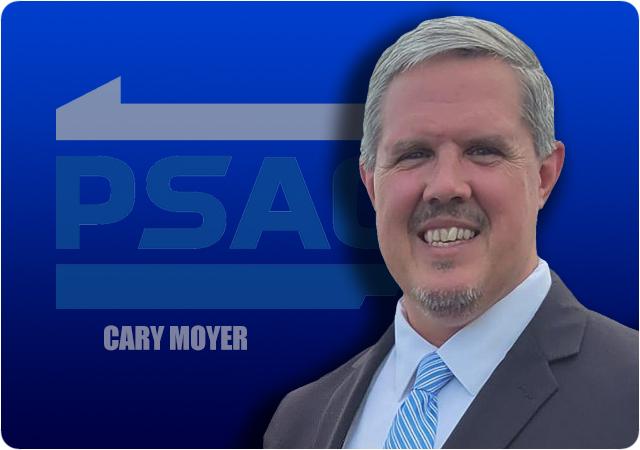 2022 PSAC West Preview
As the teams in the PSAC are now transitioning from preseason camp mode and into game week prep, let's take a glance at how things are looking for each team before the 2022 season starts. Many teams, in both the PSAC East and PSAC West, will be looking to answer questions about their squads early in the season. Each team faced challenges this offseason that were either not a major factor or a non-factor even a few years ago. We will see how the teams in the PSAC have navigated losing players to graduation with one or more years of eligibility left due to pandemic, the additions to the roster from the transfer portal, adding graduate players to the roster, and bringing in players from the high school class of 2022 who can contribute right away as needed. There is not any time to waste for those teams looking to be in the PSAC Championship Game and ultimately being named part of the playoff field in Super Region 1. The order of the team previews is based upon their ranking in the 2022 Preseason PSAC Coaches Poll.
PSAC WEST
1. (Tie) IUP
Head Coach: Paul Tortorella (6th Season / Record 38-9)
The Team: WR Duane Brown, PSAC West 1st Team selection in 2021, returns this season for IUP. The Crimson Hawks are returning over half of their starters on offense including at least three offensive linemen. It is pretty much the same situation on the defensive side of the ball as well. DL Dajour Fisher, a PSAC West 2nd Team selection last season, will lead the charge up front. P Dylan Grubbs returns on special teams, he averages 36.2 yards a punt.
Outlook: IUP is starting the 2022 season a week later than the rest of the teams in the PSAC. Whether that is good or bad remains to be seen. IUP will start the season in crossover action on the road, visiting East Stroudsburg from the PSAC East on 9/10/22. They will again be on the road on 9/17/22 when they visit the East again to take on Shippensburg. They are finally at home on the following Saturday when Mercyhurst visits rounding out September with a favorable schedule for IUP. That changes on 10/1/22 when #24 Slippery Rock pays a visit to the Crimson Hawks at Frank Cignetti Field at George P. Miller Stadium.
1. (Tie) Slippery Rock (#24 in the D2football.com Preseason Top 25 Poll)
Head Coach: Shawn Lutz (7th Season / Record 48-14)
The Team: On offense, Slippery Rock is looking for QB Noah Grover to pick up where he left off after assuming the starting job at the end of the 2021 season. Among the seven starters projected to return this season is 2nd Team All PSAC West selection RB Tim Smith. The defense looks to be solid up front with DT Muncie Johnson, who started every game in 2021, and DT Jeff Marx, who missed 2021 due to injury, both set to return. DB Selvin Hayes, a 2022 Team Captain, will be called upon as a playmaker in the secondary. PK DJ Opsatnik, the 2021 leading scorer, returns to handle the kicking duties.
Outlook: Coach Lutz's expectation for his team is centered around the word "Relentless". Wayne State (Michigan) visits Slippery Rock at Mihalik-Thompson Stadium on Saturday 9/3/22 to open the season. Week two will give this year's offense a test when they visit West Chester and Golden Rams defense which is aspiring to be one of the best in the PSAC. The Rock will definitely be able to control their own destiny but it will not be an easy road with IUP on 10/1/22, #23 California (PA) on 10/22/22, and either #14 Kutztown or the PSAC Championship game on 11/12/22. If The Rock truly plays "Relentless" all season long they can put themselves into contention for the PSAC Championship Game, representing the PSAC West, and also land a coveted spot in the Super Region 1 playoff field.
3. California (PA) (#23 in the D2Football.com Preseason Top 25 Poll)
Head Coach: Gary Dunn (7th Season / Record 43-13)
The Team: Overall, The Vulcans are returning potentially up to 15 starters from last year's team. On offense, QB Noah Mitchell, the 2021 PSAC West Offensive Player of the Year will be leading the way. Heading into his fourth year as the starter, he has already thrown for 8,160 yards in his career. WR JaQuae Jackson, who had 58 receptions for 744 yards is also back. Four OL with starting experience, including All PSAC West 1st Team Center Bryce Perkins, return as well. On defense, ALL PSAC West 1st Team DL Derick Korboi will lead the charge up front. ALL PSAC West 1st Team LB Noah Dillow also returns this season. On special teams, D2Football.com "Elite 100" Team selection PK Anthony Beitko returns after having a .941 FG percentage and averaging 8.6 points a game last season.
Outlook: The Vulcans may have as much talent coming back as any team in the entire PSAC. If they are firing on all cylinders early in the season they can make a huge statement before we even get out of September. Fairmount State visits Cal at Adamson Stadium to open the season. The Vulcans then hit the road visiting two teams from the PSAC East, #14 Kutztown on 9/10/22 and # 6 Shepherd on 9/17/22. They will host IUP on 10/8/22 for the Coal Bowl game and entertain #24 Slippery Rock for Homecoming on 10/22/22. It's a brutal schedule but it would not be a surprise to see the Vulcans turn a lot of heads this season.
4. Gannon
Head Coach: Erik Raeburn (3rd Season / Record 6-9)
The Team: All PSAC West 1st team selection RB Melvin Blanks returns for the Golden Knights on offense. QB Kory Curtis returns as well. All PSAC West 1st Team OG Montana Nietert is also one of the projected 10 returning starters on offense. On defense, DC Bryan Nardo has 9 projected starters returning from last year's team including All PSAC West 1st Team Selection DE Nick White.
Outlook: Gannon opens the season at home on Thursday 9/1/22 when they play host to Charleston (WV). Gannon goes to Millersville from the PSAC East on 9/10/22 and then West Chester, from the PSAC East, visits McConnell Family Stadium in Erie on 9/17/22. With the amount of returning starters for the Golden Knights, the opportunity to load up in the win column before facing PSAC West opponents is certainly there.
5. (Tie) Edinboro
Head Coach: Jake Nulph (3rd Season / Record 4-6)
The Team: On offense, QB Isaac Bernard had six starts at QB last season. Leading rusher Anfreenee Willimas is also back for the Boro. DB Malcom Johnson and LB Clay Cunningham should lead the way for the Fighting Scots on defense.
Outlook: Edinboro opens the season on Saturday 9/3/22 at Franklin Pierce University. They also play at #6 Shepherd and #23 California (PA) before the close of September. The Boro did win their last three games and down IUP at the end of the season last year. It is important for them to keep carrying that momentum into 2022.
5. (Tie) Seton Hill
Head Coach: Dan Day (4th Season / Record 7-14 at Seton Hill)
The Team: The Griffins are looking at bringing up to seven guys back on offense this season. QB Jack McCormick is back as well as four of his OL. With nine starters projected to return on defense, this side of the ball should be a strength for Seton Hill just as it was last season. DB Damonte Pratt is a playmaker leading the PSAC with 7 interceptions in 2021.
Outlook: Seton Hill starts the season at Wheeling on Thursday 9/1/22. In PSAC East crossover action, the Griffins travel to Shippensburg on 9/10/22 and East Stroudsburg travels to Greensburg to play SHU at Offutt Field in September. Having success in early September can set the foundation before the Griffins get into their PSAC West schedule.
7. Mercyhurst
Head Coach: Ryan Riemedio (1st Season)
The Team: Ryan Riemedio, who has been with the Lakers for the last 10 years, elevated from within to the Head Coaching position after the retirement of Marty Shaetzle. TE Jason Armstrong and last year's leading rusher RB David Alize are key returners on offense for Mercyhurst. Defensively, the strength is up front. All PSAC West honorees DL Jerhod Gregory, LB Jacob Hall, and LB Thomas Zacharyasz all return for the Lakers.
Outlook: New Head Coach Ryan Riemedio and Mercyhurst open the season on Saturday 9/3/22 at Alderson Broaddus. In PSAC East crossover action, they have a favorable match up when they travel to Lock Haven, who also has a new Head Coach, on 9/10/22. The following week the defending PSAC Champions, the #14 Kutztown Golden Bears, will visit the Lakers in Erie. Mercyhurst has the opportunity to start building and moving forward this season.
8. Clarion
Head Coach: Raymond Monica (First Season)
The Team: It may be new Raymond Monica's first season as the new Head Coach at Clarion but this is not his first rodeo in the PSAC. Monica was the head coach at Kutztown in the PSAC East from 2006-2012. He is also a former AFCA Super Region 1 Coach of the Year and a two-time PSAC East Coach of the Year. On offense the Golden Eagles have 2nd Team PSAC West RB Khalil Owens back. Owens finished the season strong in 2021. On defense, 2nd Team All PSAC West LB Kareem Hamdan returns after averaging double digits in tackles in 2021.
Outlook: The only way for Clarion to go is up. The support and optimism for Coach Monica and the 2022 Golden Eagles appears to be high. Clarion opens the season on Thursday 9/1/22 when West Liberty pays them a visit. Of course they will need to play the usual suspects, IUP, #23 California (PA), and #24 Slippery Rock from the PSAC West but early crossover games with Lock Haven and Bloomsburg from the PSAC East should give them an opportunity to see exactly where they are at in terms of progress.