SAC Announces Spring Football Schedule
September 30th, 2020 11:00am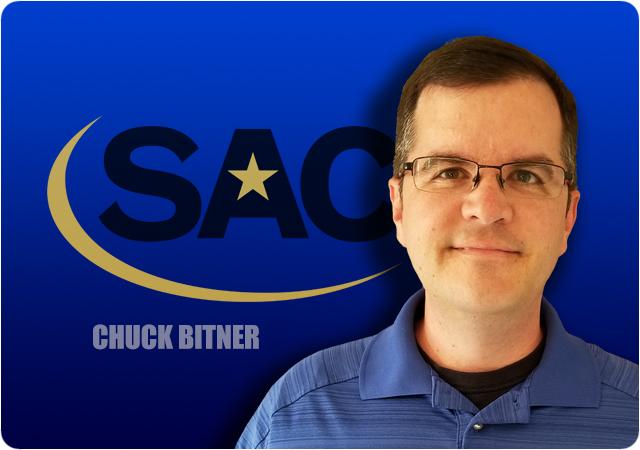 On Tuesday, September 29, the South Atlantic Conference announced formal plans for an abbreviated spring football season. The news came a little sooner than I expected, but I am very happy that the plan has be released so all involved know what to prepare for.
Format and Schedule
The schedule will consist of four games for each team, followed by a championship game. The official SAC games will begin March 13 and end April 17. Schools do have options for scheduling additional games, with no more than seven making up the complete schedule. More on that shortly.
To pull off a four-game schedule, with a championship, the conference's nine members have been divided into two divisions. To balance the divisions, Barton (a start-up program in its first year) is included. Barton is a full-time member of Conference Carolinas but has a scheduling alliance with the SAC for football.
The divisions have not been formally announced or labeled but the schedule tells us what we need to know. The teams were organized geographically to minimize travel, so we'll give them geographic labels. The league already incorporates "South" as part of its identity so let's call the divisions East and West, for now. The SAC may or may not announce something more formal, but since this arrangement is only for five weeks next spring, it's not important.
SAC East Division
Wingate
Catawba
Newberry
Lenoir-Rhyne
Barton
SAC West Division
Carson-Newman
Tusculum
Mars Hill
UVA Wise
Limestone
Each team will play the other four in its division. After all the divisional games have been played, the teams with the best records in each division will play each other on April 17 in a championship game.
Q&A
You probably have a lot of questions. Fair enough, I do too. But the SAC has five months to work out the details and remember that they are also managing this same process for field hockey, volleyball, men's soccer and women's soccer. Not to mention making sure the basketball seasons are secure, which was a top priority, AND balancing all of this on top of the normal spring sports schedule. So we may have to be patient while the fine print is drafted. That said, here are some questions that might be on your mind, along with my best attempt at a reply.
Q: Why only four games?
A: There are many reasons, but it really rolls up to two main points. 1) It doesn't help football to play a full schedule in the spring if it will disrupt the fall 2021 season. At this point, the main goal really should be making sure programs are on solid ground for the run up to next fall. Injuries, fatigue, installing new systems, recruiting, etc. take time and if we played 10 games in the spring, it would immediately encroach on the preseason training and prep for the fall. Also, coaches must organize their summer prospect camps for high school athletes. Nearly every camp was cancelled last year and those camps are critical for fund raising. For some schools, making sure those summer camps happen may be more important than playing spring games. 2) Resources. Primarily, human resources. The administration, support and athletic training staff in a D2 athletics department is small. It is asking a lot to have all sports active simultaneously.
Q: The SAC release says schools can schedule up to seven games. When would those additional games occur?
A: The specifics were not spelled out but the four-game schedule occurs over five weeks. Each week has four games, and one team from each division is idle. Those two teams could potentially play each other if they wanted. For kicks, here is a look at the possible matchups that could occur, but I want to stress these are not currently scheduled. These are just possibilities based on open dates in the conference schedule:
March 13: Limestone v. Catawba
March 20: Tusculum v. Wingate
March 27: Mars Hill v. Lenoir-Rhyne
April 3: Carson-Newman and Newberry have the bye week but Newberry has filled it with another opponent.
April 10: UVA Wise v. Barton
It's not clear at this time, but I assume it is also possible that games could happen before or after the official SAC season. Additionally, new D2 program Erskine is trying to put together a schedule. Their only confirmed game is a trip to Newberry on April 3 but I believe it is very likely that they will play Barton (perhaps more than once) and at least one other SAC school.
Q: With only four games making up the divisional schedules, ties for best record are possible. The bylaws document for football does not have tie-breaker criteria. With a championship game in play, co-champs won't cut it. What is the tie-breaker criteria?
A: All the teams play each other, so head to head results should be the number one tie breaker between two teams. In the case of a three-way tie, the conference has criteria in the bylaws for other sports that could be applied.
Q: Will the champion be recognized as the 2020 SAC Football champion?
A: I don't have the official answer yet, but the final week is being called a championship game. My opinion is yes, the winner should be recognized as the 2020 conference champion. We could debate if a five-game season justifies crowning a champion, but the alternative is nothing. Give the teams a goal to shoot for.
Q: Will we have D2 playoffs and a national championship in the spring?
A: No. This has already been determined. There will be no national championships for fall sports.
Q: Will the spring season count towards a player's four years of eligibility?
A: No, it will not count towards eligibility. This has already been determined by the NCAA.
Q: Will there be any attendance restrictions for spring games?
A: It is way too early to answer that question.
Q: Why couldn't this abbreviated season be played in late fall?
A: It's a fair question but not an easy one to answer. Cancelling the fall was probably the most difficult thing any of the decision makers have been faced with in their careers. As hard as it was, I think they made the right decision based on the available information and the requirements that would be in place if they played. Once the decision was made, pivoting would have been very hard. The conference and the members don't have Big 10 resources to deploy for additional consulting, planning, legal and medical coverage to get teams back on the field in a matter of weeks.
Final thoughts
From a competition standpoint, I don't know what to expect. I am sure the teams are going to work hard for the chance to play and be well prepared. But this is completely new and I think it opens the door for something unexpected. Over the course of an 11-week schedule, the cream inevitably rises to the top but who knows what could happen in just four games. A little bit of momentum for an underdog program will go a long way in this schedule. The short season is also a great opportunity for Barton and Erskine to see how they measure up with the competition in their first live action.
I'm excited. I hope you are too. The players and coaches need us to be enthusiastic and (assuming we're allowed to attend) they need us to approach this no differently than we would in the fall. They deserve no less.
One final thought…if you are in or near a campus community, reach out to a member of the athletics department and see if volunteers are needed for the spring. Football game event staff (ticket takers, parking attendants, will call, concessions, etc) usually consists of winter and spring sport athletes. They will be in-season in March and April and not available for their normal game day responsibilities. It is going to take a lot of coordination to pull this off and I am sure offers for help would be appreciated.
Questions, suggestions, comments, complaints? Email me at [email protected] .com and Follow me on Twitter @D2Chuck